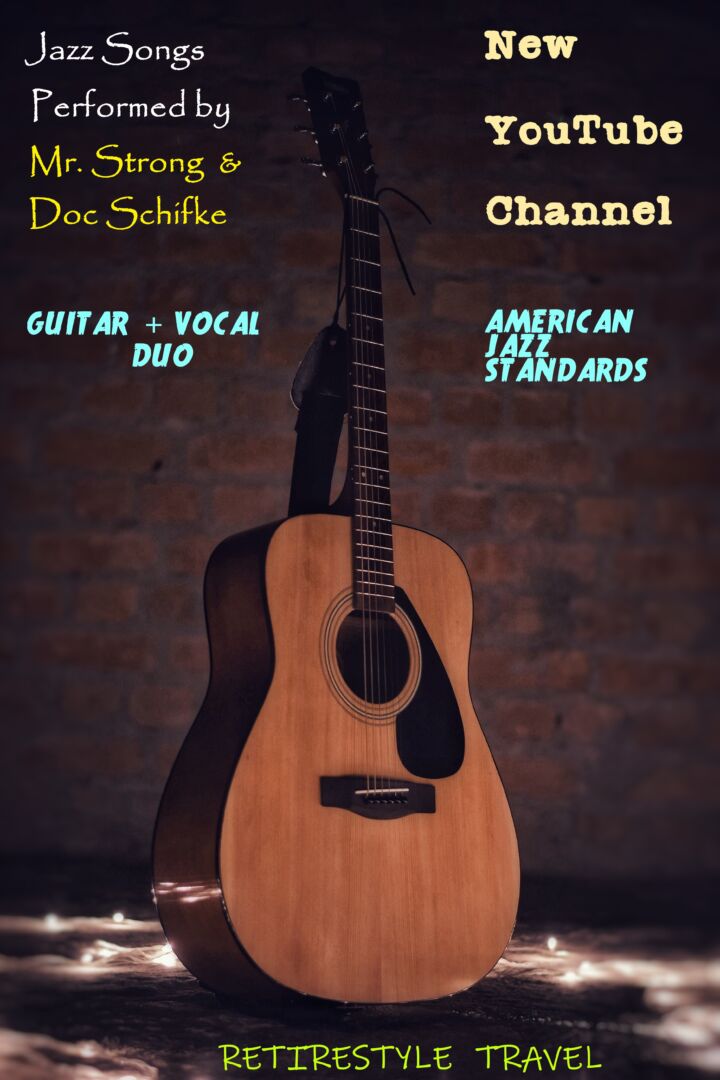 Original Recordings of Classic Jazz Standards
March 26, 2022
New Jazz Guitar Duo performing American Jazz Standards
We aren't old enough to have enjoyed radio plays and live performances of the great American Jazz Standards made popular by Frank Sinatra, Dean Martin, Ella Fitzgerald, and Louis Armstrong.
However, there are many contemporary artists that put their own spin on these classic jazz songs, including Michael Bublé and Harry Connick, Jr.
Kevin used to sing in the choir and vocal jazz band in high school and even formed an acapella vocal group soon after graduating high school.
If you read the other articles in this blog, you will see that we encourage all of you to stay busy and challenge yourselves after retirement doing the things you love, but didn't have much time to do when you were working full-time.
We retired 2 years ago and Kevin decided to take his own advice and start singing again.
Luckily, in 2021 he found an amazing jazz guitarist to accompany him when performing the greatest jazz songs of all-time, and Mr. Strong & Doc Schifke was formed.
They are available to perform in small venues in Manitoba.
Most of the songs they perform are well-known songs with strong vocals and romantic lyrics.
The first 4 songs recorded by Mr. Strong & Doc Schifke are:
Call Me Irresponsible

Don't Get Around Much Anymore

Moondance

My Funny Valentine
Please enjoy the first 4 songs recorded by Mr. Strong & Doc Schifke on their YouTube Channel here:
Mr. Strong & Doc Schifke YouTube Channel
Hopefully, there will be many more to come for your listening pleasure.  Please feel free to leave your comments and subscribe to the YouTube Channel if you like it.
Happy Listening & Singing,
Kevin & Tina
Please subscribe to our newsletter to receive notifications for new posts and other content. 
P.S. Here are links to our social media accounts, in case you want to connect that way:
Retirestyle Travel Instagram
Kevin's LinkedIn
Retirestyle Travel Facebook Page
Kevin's Pinterest
Retirestyle Travel TikTok
Retirestyle Travel Twitter
Retirestyle Travel YouTube (Please check out our YouTube Channel for travel videos)
You May Also Like