Retirestyle Online Store With Custom T-shirts & Gifts
November 19, 2021
Retirestyle Clothing And Other Custom-designed Gifts
Please click on this link to go to our new online store.
We have set up a new online store to sell custom-designed clothing and gifts such as:
t-shirts,
hoodies,
coffee mugs,
stickers, and
much more.
We have created many designs and cute slogans that will appeal to our audience. These items will make great gifts as well if you know anyone who:
is retiring or recently retired (retirement cards and retirement gifts)
is having a birthday and they are age 50 and up
is part of Generation X
is an older person (or a person of any age) who loves to travel
loves to travel to Las Vegas
loves their cottage & lake life
loves their wine, beer, and other alcohol
is motivated to hustle and earn lots of money
is an extreme cheapskate
is a big fan of the Netflix show Squid Game
likes positive thinking as well as inspirational & motivational quotes
is a pet lover (especially cats and dogs)
is single and looking for love
is sick of social media and wants the world to know
is either Italian or Mennonite and proud of it
is a great cook
wants a holiday shirt to get in the mood (especially Christmas)
Hopefully, the gifts for older people who are retiring or recently retired, having birthdays, or love to travel will be a big focus and niche for us.
However, we would like to make cute designs, images, and slogans that certain people will love, appreciate, and proudly wear or display.
We will likely print some t-shirts to sell locally in the Winnipeg area within the next few weeks so that people can purchase them as Christmas gifts. Sizes available will include S, M, L & XL.
If you live in Winnipeg, please e-mail retirestyletravel@gmail.com to arrange a pickup at Kenaston Walmart in Winnipeg, Manitoba. Payment by eTransfer or cash at time of pickup.
Here are some of the designs we have made so far. We will update the images as we get more designs for you to consider.
Gifts For Cheapskates:
We hope to make a line of products for cheapskates under the brand "Cheap and Cheerful". The first t-shirt would have this image and be printed on a white t-shirt.
These t-shirts would make a unique gift for a Penny Pincher or Cheapskate.
Great graphic design with a funny mantra ("Cheap and Cheerful") for thrifty money-savers and frugal cheapskates to display proudly.
Gifts For Squid Game Lovers:
We love the hit Nexflix show Squid Game, which recently announced they are making a second season. If you or someone you know is a fan of Squid Game, they will appreciate and laugh at some of these Squid Game inspired designs that parody aspects of the show.
Fans of the hit Netflix Show Squid Game will appreciate and laugh at these Squid Game inspired designs with images and quirky, funny slogans parodying the show.
Great graphic design with funny slogans ("Play?" & "Got Debt?") for Squid Game fans to display proudly.
All pre-printed "Play?" shirts in inventory are black and all "Got Debt?" shirts are white
Tags: got debt, play?, squid game, squid game merchandise, squid game inspired products, netflix, pop culture, squid game characters, korea, korean, south korean, dalgona, gi hun, player 456, vip, triangle, square, circle, umbrella, red light, green light, will you play, squid games, squid, games, tv show, funny, joke, parody, satire, retirestyle, retire in style
Retirement Gifts
Keep your eye open for many gifts for retirees (people who are retiring or have recently retired) in the Retirestyle online store and shop for unique and memorable retirement gifts here.
Please let us know which ones you might be interested in ordering and let us know if you want us to put some related products on our web store to be ordered, fulfilled and delivered online or whether you are from the Winnipeg area and would want to pick it up to save on shipping.
You should now see new links on the right side of the blog to view many more products, view your cart, and check-out for online automatic fulfillment with delivery. Click here to see the store and products.
We appreciate your feedback and input (and maybe your business someday soon).
Happy Gifting,
Kevin & Tina
Please subscribe to our newsletter to receive notifications for new posts and other content. 
P.S. Here are links to our social media accounts, in case you want to connect that way:
Retirestyle Travel Instagram
Kevin's LinkedIn
Retirestyle Travel Facebook Page
Kevin's Pinterest
Retirestyle Travel TikTok
Retirestyle Travel Twitter
Retirestyle Travel YouTube (Please check out our YouTube Channel for travel videos)
You May Also Like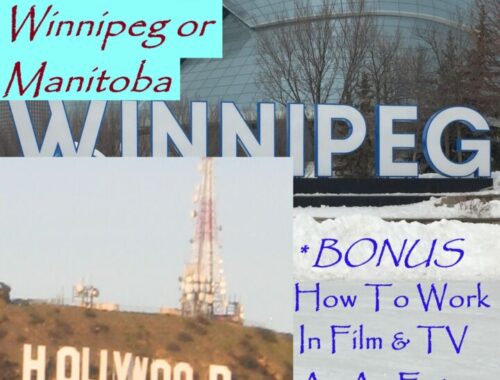 September 17, 2021