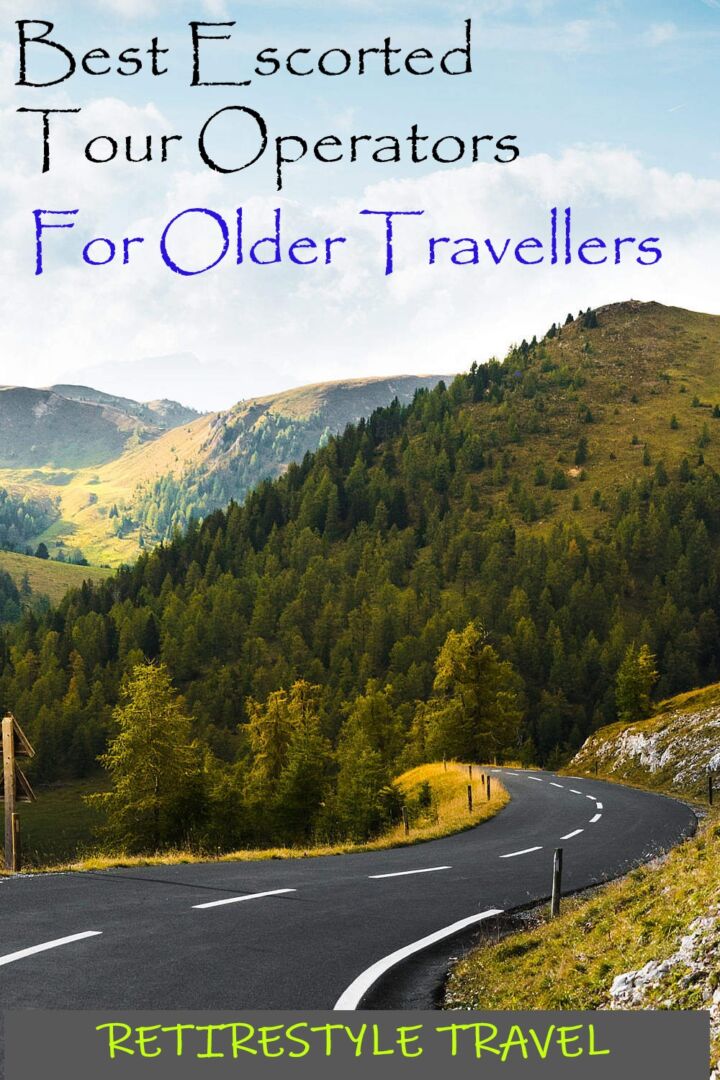 Best Guided Tour Operators For Older Travellers And Seniors
June 7, 2021
Top Escorted Tour Operators For Older Travellers
Group Tours For Senior Citizens
& Top travel agents for older travellers
Back when we were in university, we noticed certain tour operators focused on younger travellers for exciting party tours to exotic destinations for activities such as skiing in Banff, Alberta or lounging on the beach in Fort Lauderdale, Florida. Tina even took a bus tour down to Florida.
It is nice to know that some group tour operators also focus on older travellers with destinations and activities that are tailored to our preferences and limitations. They are recognizing that a high percentage of global travel expenditures are made by people aged 50 and older. Older travellers are living longer, healthy lives and are more affluent than younger travellers with more free time to travel.
Some tour operators and group tours go so far as to exclude guests under a certain age.
Of course, some types of vacation, such as cruising, are very popular with older travellers, especially during low season. Cruises inherently meet the wants and needs of older travellers and are a great way to travel to multiple countries with convenience and luxury.
However, these tour operators have great itineraries and include features that allow older travellers to experience the things and places they love at the right pace for them, all while making new friends in their own age group.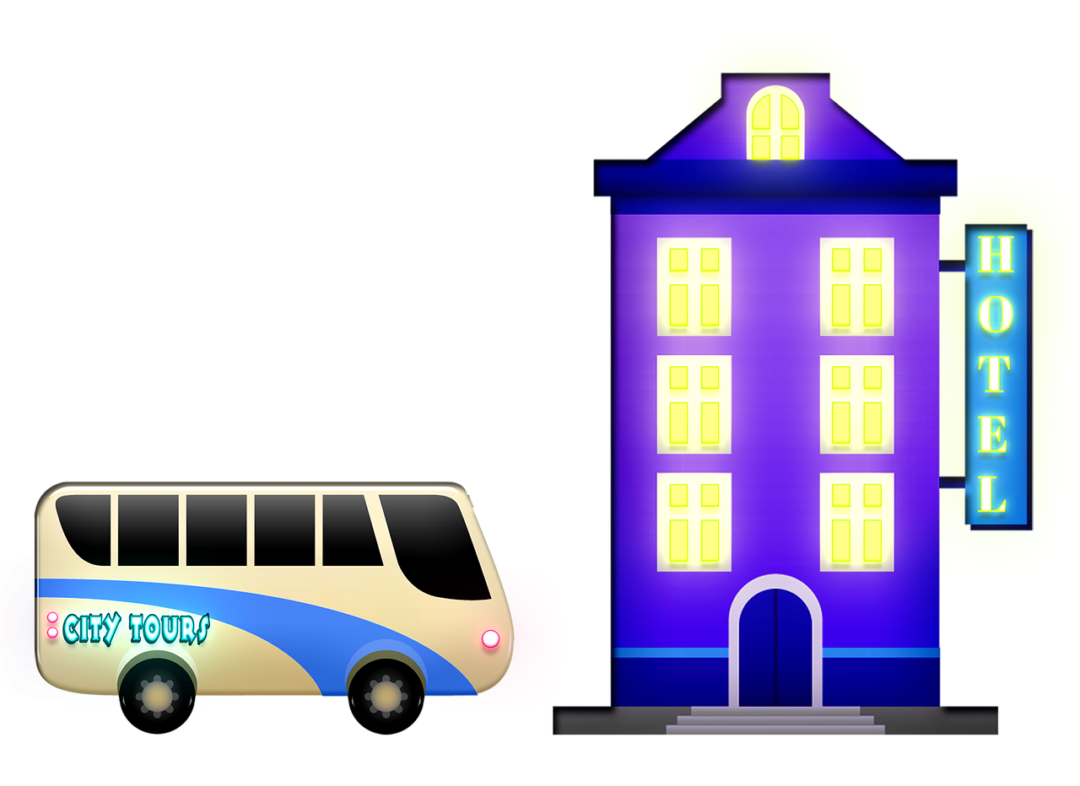 Choosing A Tour Operator
Travel companies catering to older travellers and senior citizens focus on comfort and usually are not cheap. You will probably spend $200-$300 per day (not including flights). They usually use large, comfortable buses and higher-end hotels. The cost of some meals and attractions will be included in the price. The tour Itineraries often grab your interest with in-depth cultural activities or slower-paced beautiful outdoor activities.
It is very nice to be taken to the best tourist attractions in each city and often skip the lineup or even possibly save a bit of money compared to doing it yourself. Avoiding the time, stress and aggravation involved with researching and booking all of the accommodations, transportation, and attractions is well worth the cost.
The benefit of an escorted tour that is hard to quantify or compare is the quality of your tour guide. Read reviews to find out which tour operators have the most knowledgeable and helpful tour hosts.
We have categorized the tour operators below depending on your needs and interests to help you select the tour company that is right for you.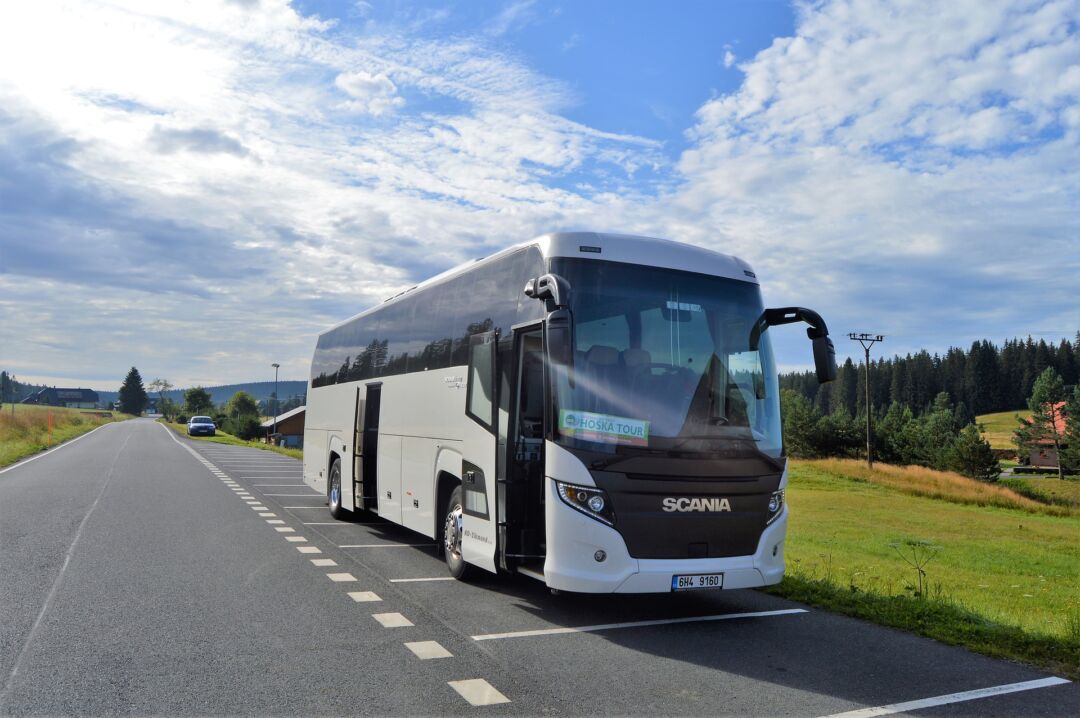 Guided Tours And Group Tours For Older Travellers
Collette
Collette provides comprehensive, well-managed guided tours for travelers seeking an exploratory, comfortable travel experience.
The typical age of their customers is over 45 and their top travel regions include North America and Europe.
They pride themselves on their private & customizable tours that balance iconic must-sees with immersive cultural experiences.
Tours with Collette are classified by 5 basic physical activity levels so you can choose the one that is best for you.
Globus
Globus provides all-inclusive bus tour packages, balanced itineraries between planned activities and free time, centrally located accommodations, and VIP access to some attractions (skip the lines and get behind-the-scenes experiences), so it is very popular with older travellers.
Grand Circle Travel
Grand Circle Travel has operated for over 50 years and is based in the United States. Their clients mainly enjoy extended-stay vacations in off-season months to low-cost, warm countries.
The most popular countries with their customers, like Spain or Portugal, have low prices that enable many seniors to travel in dignity, with high-quality meals and great accommodations.
Their clients can also book Alaskan cruises, European and Asian River cruises, hiking and biking excursions, Canadian holidays, and inexpensive homestays as well as tours to Europe, India, Africa and Asia.
Insight Vacations
Insight Vacations tours let you travel in style, which is what Retirestyle Travel is all about.
You can enjoy "Easy Pace" group tours that include 3-night minimum stays at each hotel, lots of free time for exploring, and relaxed starts in the morning so you can sleep a little later.
They also offer faster-paced "Discovery Journeys", which travel to several countries in one itinerary.
Luxury Gold
Luxury Gold is affiliated with Insight Vacations, but it offers even more luxurious and high-end travel experiences.
Their tours include five-star accommodations, one-of-a-kind VIP Experiences such as after-hours visits to attractions like the Temple of Luxor, and gourmet fine dining experiences at Michelin star rated restaurants.
Most travellers on their tours are aged between 45 and 75. The tours are intimate with group sizes usually between 14 and 28 people.
Odyssey Traveller
For mature and senior travellers, Odyssey Traveller offers a range of educational- based learning tours in 90 countries.
They offer a range of activity levels, from walking tours through national parks to laid-back river cruises where appropriate to the markets.
They try to strike a balance between guided touring and free time to explore and strive to keep the group sizes between 6 and 15 people.
Odyssey offers seniors coach tours all around the world, but their specialty and home market is Australia.
Saga Holidays
Saga Holidays takes over 250,000 senior citizens on vacation each year.
They specialize in escorted motorcoach tours, mainly in the United States and Europe, but also in Mexico, Australia, Asia, and South America.
They also offer cruises and extended stay vacations.
Senior Discovery Tours
Senior Discovery Tours is a Canadian company that has established a reputation over 45 years as a leader in escorted group travel for the mature traveller.
Their escorted tours and cruises are designed to provide peace-of-mind for the traveller who enjoys a carefree experience including flights, hotels, transfers, most meals, all tips, and all taxes as well as insurance for cancellation and for health while outside of Canada.
Trafalgar
Trafalgar caters to travellers who are between the ages of 55 and 70 years old.
They must be doing a good job because they have over 60,000 5-star reviews on their website to vouch for a high level of customer satisfaction.
Tours on all seven continents are curated to suit almost any interest, including things like national park tours, foodie tours, religious tours, and battlefield tours.
One drawback is that Trafalgar's group sizes can be larger than the other tour operators and feel less intimate.
YMT Vacations, Inc.
Your Man Tours has operated mostly in the USA for over 40 years, but also now offers tours to the Caribbean, Europe, and Panama Canal.
Their reasonably-priced tours are fully escorted, and sometimes consist of a mixture of hotel stays, flights, cruises, and land tours.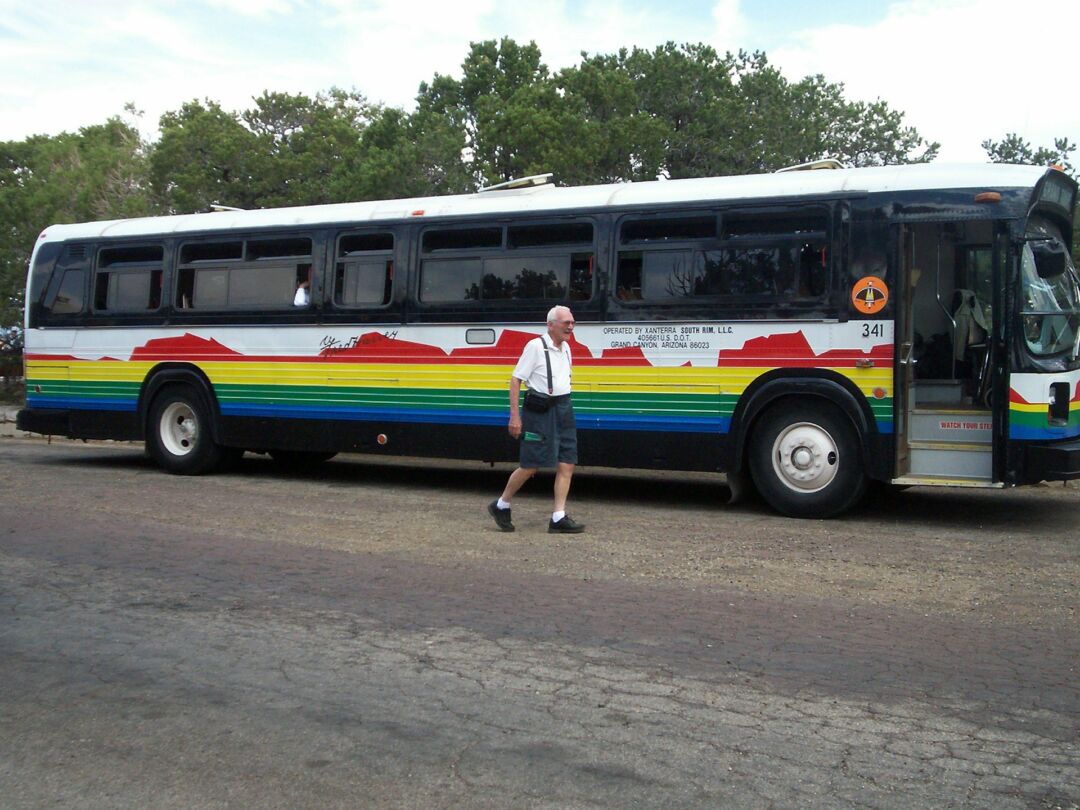 Educational, Historical, and Cultural Tours For Seniors & Older Travellers
Most older travellers want slow travel in comfort and the types of activities they prefer are very focused on learning about history and other cultures.
50+ Voyagers Travel and Adventure Club
50+ Voyagers Travel offers leisurely-paced, comfortable and safe senior citizen group tours to India and international destinations.
Travel with people with similar age (over 50) and interests and make life-long friends while you are at it.
Backroads
Backroads (branded as Blue-Roads in North America) offers small groups tours focused on cultural immersion, sightseeing, and travelling the "back-roads" places that are not as popular with tourists.
Overseas Adventure Travel
Overseas Adventure Travel is a USA-based company that offers educational, culturally-immersive, and off-the-beaten-path group tours to every continent for groups of between 8 and 16 travellers.
25% of their customers are solo-travellers, with the majority of those being women.
Road Scholar
Road Scholar (formerly Elderhostel) provides over 5,500 learning adventures in 150 countries designed for travelers aged 50 and older. One of their goals as a non-profit organization is to keep their trips affordable to encourage life-long learning.
They have been doing it since 1975. Like many others, we love the idea of keeping our minds sharp as we age.
Tours are have themes based on interests such as music, art, and bird watching as well as by destination and physical activity level. They offer programs in the USA, but also in exotic places like Egypt, Nepal, and Fiji.
Accommodations and meals are not luxurious, but instead are in student residence halls, underused hostels, or standard motels and hotels.
Tours For Active Older Travellers
We hope that we will be lucky enough to be in good-enough physical condition and have enough energy to participate in athletic and more physically strenuous travel activities that will exercise our bodies as well as our minds. Sometimes the most spectacular and unique sights and places are off-the-beaten-path so they are hard to access.
Adventures Abroad
Adventures Abroad specializes in group tours with 18 participants or less and will take you hiking or on other adventurous excursions in bucket-list, exotic destinations like Costa Rica.
ElderTreks
Founded in 1987, Toronto-based ElderTreks was the world's first adventure travel company that limits its guests to ages 50 and over.
Senior Cycling
Senior Cycling specializes in bicycle tours for active senior citizens who are 50 years of age and up.
They offer small group adventure tours in the United States and Canada with options for easy, intermediate, and advanced rides.
They also allow class one pedal assist only eBikes for those that aren't able to bike as far unassisted.
Tour Operators Specializing In Travel For People With Mobility Issues
Some tour operators for older travellers can accommodate guests with limited mobility, others might have itineraries that involve lots of walking where wheelchair or walker access is not possible (such as places with steep inclines or on unpaved or cobblestone walkways). Thus, you should do your research before booking if you have a mobility impairment.
There are also many travel agents that specialize in booking accessible travel activities, transportation and accommodations for mobility impaired travellers, but there are too many to list in this article.
Access Tours
Access Tours is a non-profit organization providing wheelchair accessible package vacation tours in the American West.
They cater to people with physical disabilities, especially slow walkers and scooter or wheelchair users, along with those who would normally accompany them.
Travel For All
Travel For All is a Canadian-based travel agency founded founded on the belief that everyone with the desire should be able to experience the beauty of the world in which we live. They don't offer their own guided tours, but specialize on custom travel itineraries for people with complex health needs, including deaf, blind, mobility impaired, and developmental challenges.
Tour Companies That Specialize In Solo Travel For Older Travellers
Being single should not stop us from travelling. Some of us never married or have lost our significant other and some people just love to meet new people when they travel.
Traveling alone can be quite difficult and sometimes unsafe, especially if you're a senior citizen.
Normally the online prices for a tour, cruise, or all-inclusive vacation represent a per-person, double occupancy price. if you are traveling alone, you must pay a higher price, called the "single supplement", which can increase the cost by 50% or more.
Several tour operators realize that many seniors are solo travelers and offer "single-friendly" trips, cruises, and group tours with a no-cost or low-cost single supplement. Other tour companies will give you an opportunity to be matched with a roommate of the same sex and smoking preference as a way to avoid the single supplement.
EF Go Ahead Tours
EF Go Ahead Tours is a 35-year old Canadian company that offers guided tours across all 7 continents. They also offer many food and wine tours.
They welcome solo travelers on their popular solo tours where you can meet like-minded single adventurers.  They also have smaller group sizes (maximum 35 people) for a more intimate experience. They also have escorted tours by train, cruise and even walking tours.
The "EF" in their name stands for "Education First", so they could have also been listed in the Educational category above.
Singles Travel International
Singles Travel International has trips and cruises for all age ranges, but they also offer cruises specifically for singles aged 50 and older several times a year.
You can choose a room sharing option or a more expensive private room. People who smoke, snore, or use a CPAP machine may have to pay for a higher-cost single room if a roommate cannot be found.
Solos Holidays
Solos Holidays offers international trips for singles in three age categories: over 30, over 40, and over 50.
This company is based in the UK, so trips depart from London and are priced in British pounds.
On their tours, you can enjoy single rooms and private facilities without a single supplement.
Tauck World Discovery
Tauck World Discovery is a luxury tour operator that offers group tours that consist of combinations of, motorcoach tours, rail tours, and riverboat and small ship cruises.
Tauck reduces or eliminates its single supplement on select itineraries. Check their website for a list.
We hope you can use the information above to find a tour operator or travel agent that will help you take worry-free dream vacations in comfort and style while making lifelong friendships with other older travellers and seniors.
If you have used any other great tour operators that cater to senior citizens and older travellers, please let us know in the comments below.
Happy Travels,
Kevin & Tina
Please subscribe to our newsletter to receive notifications for new posts and other content. 
P.S. Here are links to our social media accounts, in case you want to connect that way:
Retirestyle Travel Instagram
Kevin's LinkedIn
Retirestyle Travel Facebook Page
Kevin's Pinterest
Retirestyle Travel TikTok
Retirestyle Travel Twitter
Retirestyle Travel YouTube (Please check out our YouTube Channel for travel videos)
You May Also Like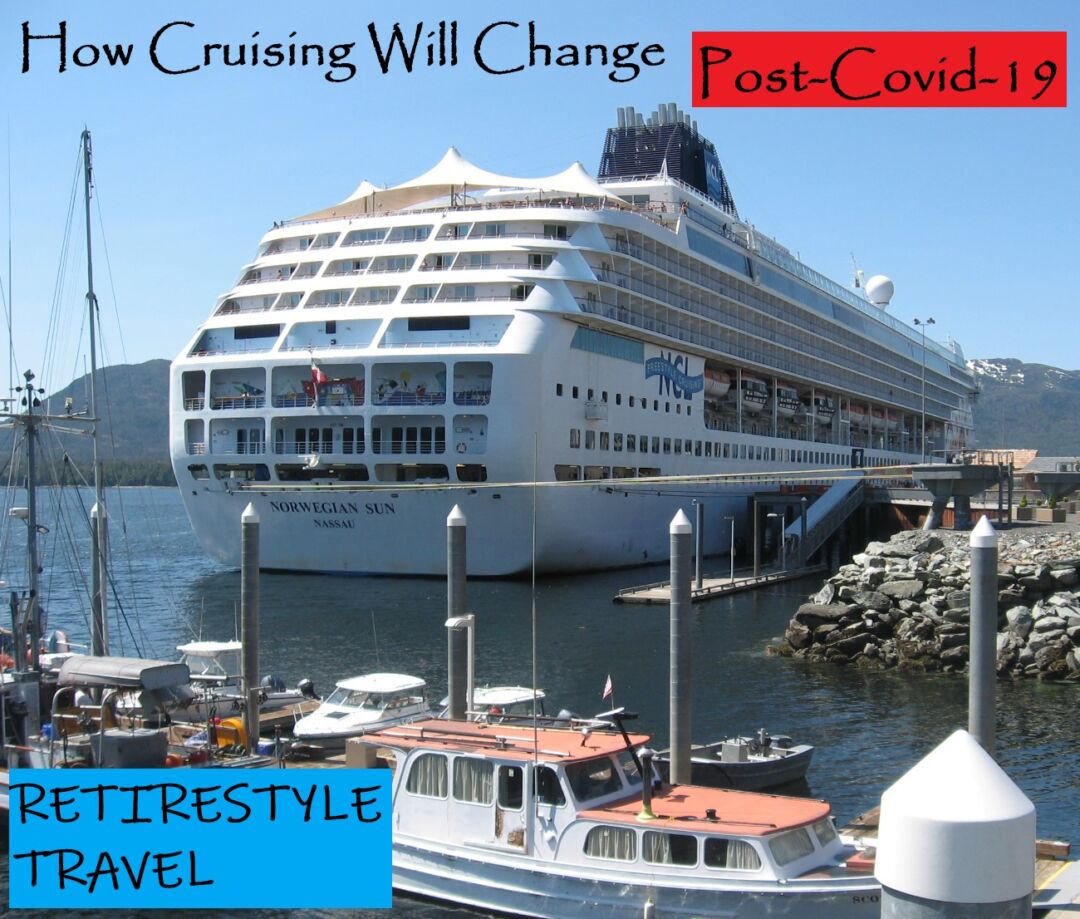 April 20, 2020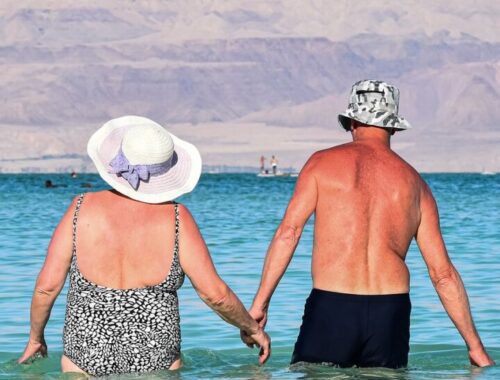 September 4, 2021