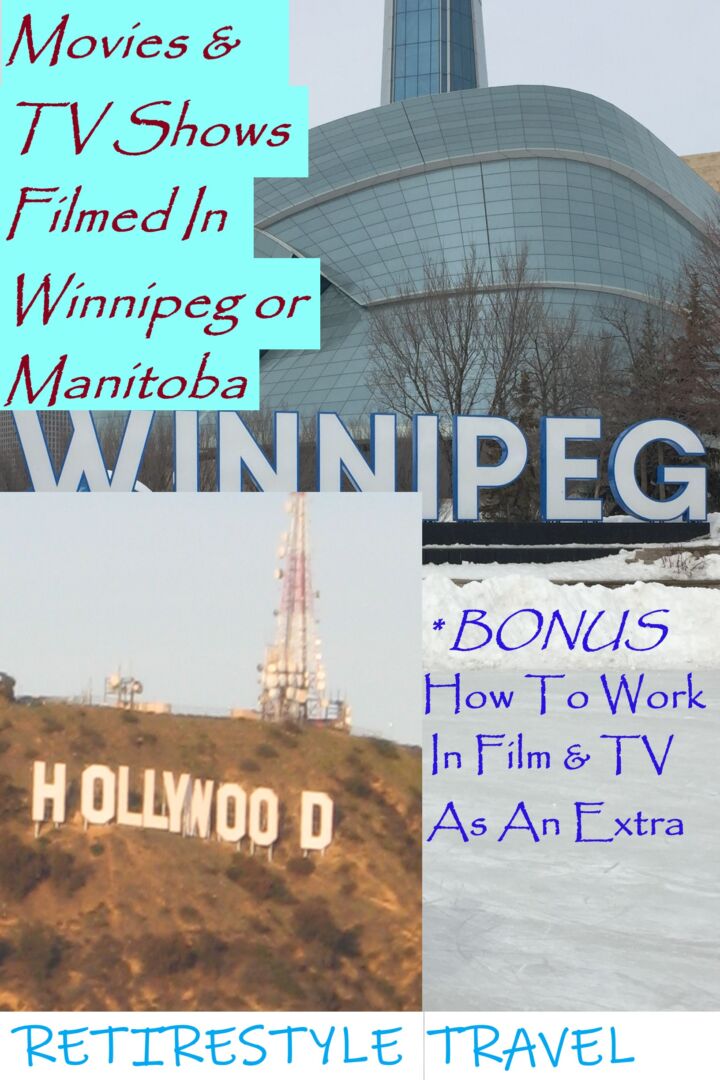 TV Shows And Movies Filmed In Winnipeg or Manitoba
September 17, 2021
Movies That Were Filmed In Winnipeg & Manitoba
Television Shows That Were Filmed In Winnipeg & Manitoba
Also Learn How To Work In Film & Television As An Extra In Winnipeg
What Is It Like To Be An Extra?
Kevin has always had a love of acting.
Kevin and our children have recently started getting "work" as background performers (or "Extras") in music videos, commercials, TV shows, independent films, and movies.
The pay isn't great, but the work is easy and fun.
Kevin has landed feature roles in television & streaming true crime re-enactment shows like "I Knew My Murderer", "In Plain Sight", "The Day My Job Tried to Kill Me", "Heartland Homicide", "Finally Caught", and "Sunshine Slayings". Those roles are fun and easy because there is no dialogue to learn. You just get into costume and do what the director tells you to do.
Most of your day is spent in the extras holding area, which usually has seating and lots of snacks. In addition, you'll usually get one really good catered hot meal a day.
On major productions, you may be required to have a paid costume fitting and a paid COVID-19 screening test.
The only downside is that many of the productions lately have been filming in small towns up to 1 hour outside of Winnipeg and they don't pay anything for gas or your driving time to get there.
How Much Does It Pay?
Some productions pay a flat rate of around $200 for showing up regardless of whether you work 5 hours or 14 hours. Often, commercials pay a higher flat rate.
Other productions pay at an hourly rate close to minimum wage, but usually work you for 12 or 14 hours and you start getting overtime at time-and-a-half after 10 hours.
How Do I Get Started?
There are a few good casting agents for background performers, so be sure that you send them your performing resume, measurements, and recent headshots to get in their system. After that, you may still have to re-submit an application e-mail or fom to be considered for new projects.
They do not charge you anything for this and you should beware of any casting companies that try to charge you money to register.
Kevin has had good results from DJT Casting, Kari Casting, Madlib Casting, Next Casting, and Vista Casting.
There are also some Facebook groups where producers and casting agents put out calls for auditions or applications for acting roles and extra work that you should join to check periodically. Just search for the terms "Winnipeg" plus either "act", "extra", "background", or "film".
Eventually, you'll have to decide if you want to join the actors union called ACTRA or work behind the camera on a film crew, but those are for other articles.
Winnipeg As A Film And TV Production Hub
The reason these roles are available in Winnipeg, Manitoba is because the Manitoba Provincial Government has tax credits for production companies that give them financial incentives to film in Manitoba.
These incentives have been around for many years, so Winnipeg has developed have a deep pool of film crew to work on even the largest productions.
Manitoba Film And Sound is out actively promoting Manitoba as a great place to film with amazing filming locations and even a large sound studio.
Kevin often reads, with great interest, news articles and social media posts about celebrities who are in Winnipeg working on movies and TV shows and often sees the unmistakable large, white film trailers at various locations around the city.
There have been more crime re-enactment shows and Hallmark romance movies filmed in Winnipeg than we can count.
If you have been lucky, you might have spotted an A-list actor in Winnipeg and maybe even got their autograph.
What Big Hollywood-type Productions Were Filmed in Manitoba?
Let's cut to the chase. We thought our readers might also be interested in some of the well-known television and film productions that occurred in Winnipeg or other parts of Manitoba.
If you watch these relatively recent programs and films, keep your eye open for locations and landmarks you recognize. You might even see someone you know (or Kevin) in the background or with a minor role.
TV
Falcon Beach.
2006 teen drama similar to Dawson's Creek filmed in Winnipeg Beach & Gimli.
Siberia.
2013 supernatural drama on NBC .
Todd and the Book of Pure Evil.
2010 campy teen horror/comedy filmed in Winnipeg.
The Pinkertons.
2014 period detective drama filmed in Winnipeg and Gross Isle.
Sunnyside.
2015 sitcom and sketch comedy show filmed in Winnipeg.
Fun Fact: Kevin was an extra in a few episodes of this TV show. 
Channel Zero.
2016 supernatural & science fiction anthology series that aired on Space for 4 seasons and was filmed in Winnipeg and Selkirk.
Tales From The Loop.
2020 Amazon Prime science fiction show shot in Winnipeg, Morden & Bird's Hill Park.
Fun fact: Kevin and Dante were extras in this show, but could not find themselves in the finished product.
Burden Of Truth.
CBC law drama show shot in Selkirk that ran from 2018 to 2021.
Fun fact: Kevin and Dante were extras in an episode of this show.
Several made-for-TV movies were also shot in Manitoba in the past 15 years, including The Don Cherry Story, Mr. Hockey: The Gordie Howe Story, Jack: The Jack Leyton Story, The Winnie The Pooh Story, Category 7: The End of the World, and even Beethoven's Christmas Adventure starring Tom Arnold.
Movies
For Keeps.
1988 teen romance & coming of age story that was filmed primarily in Winnipeg and starred Molly Ringwald and Pauly Shore.
Fun fact: We included this film, even though it is over 30 years old, because so many people told us we forgot to include it on this list. 
For The Moment.
1993 low-budget war movie starring Russell Crowe.
Fun fact: This movie was filmed in Manitoba (mostly Brandon & Shilo, but also Grand Beach and Winnipeg) and was also set in Manitoba. It is about British WWII pilots training in Manitoba.
Swordfish.
2001 action film starring Halle Berry, Hugh Jackman and John Travolta that was filmed partly in Winnipeg.
Fun fact: Local company Frantic Films did some amazing special effects in this film.
K-19: The Widowmaker.
2002 historical war film starring Harrison Ford & Liam Neeson that was filmed partly in Winnipeg and Gimli.
The Italian Job.
2003 action movie starring Jason Statham that was filmed partly in Winnipeg.
Shall We Dance.
2004 blockbuster comedy-drama starring Richard Gere, Jennifer Lopez, and Susan Sarandon.
Fun fact: Kevin worked downtown at the time and recalls seeing the film sets, lighting and trailers all over the Exchange District. He also saw the stars outside of a dance studio on Main Street. This film seemed to kick-off the love of big budget film-making in Winnipeg.
Zeyda And The Hitman
2004 crime comedy starring Danny Aiello and Judd Hirsch. It was filmed in Winnipeg and co-produced by Winnipeg's Frantic Films.
Capote.
2005 Academy Award winning biography of Truman Capote starring Philip Seymour Hoffman.
The Big White.
2005 dark comedy starring Robin Williams, Woody Harrelson & Holly Hunter, shot mostly in the Yukon Territory, but with a production office and some film sets in Winnipeg.
The Assassination Of The Outlaw Jessie James by the Coward Robert Ford.
2006 western starring Brad Pitt that was filmed in rural Manitoba as well as in the Exchange District in Winnipeg, which was transformed back in time complete with dirt roads.
The Lookout.
2007 crime drama starring Jeff Daniels and Joseph Gordon Levitt using locations in Western Manitoba.
Blue State.
2007 romantic comedy starring Anna Paquin.
Fun Fact: Anna Paquin, who also executive produced this film, was born and raised for half of her childhood in Winnipeg.
The Stone Angel.
2007 drama starring Ellen Burstyn and Elliot Page.
Fun fact: This movie is based on a novel by famous Manitoba-born author Margaret Lawrence.
The Lazarus Project.
2008 thriller starring Paul Walker filmed at Canadian Mennonite University in Winnipeg and various locations in Brandon & Stonewall.
Horsemen.
2009 psychological thriller starring Dennis Quaid and shot in Winnipeg.
Haunting in Connecticut.
2009 horror filmed in Winnipeg and Teulon.
New In Town.
2009 romantic comedy film shot in Selkirk starring Harry Connick, Jr and Renee Zellweger.
Fun fact – Harry Connick, Jr. is Kevin's all-time favourite musician.
Wild Cherry.
2009 teen comedy starring Tia Carrere and Rob Schneider that was largely filmed at Tech Voc High School in Winnipeg.
Whiteout.
2009 crime thriller starring Kate Beckinsale that was filmed in Winnipeg and on the shore of Lake Winnipeg.
Fun fact: Manitoba was a stand-in for Antarctica (brrrr…).
Goon.
2011 comedy about professional hockey enforcers starring Seann William Scott (Stiffler from American Pie) and Liev Schreiber (Cotton Weary from Scream).
Fun fact: Kevin was offered a speaking role as a bouncer at a bar, but could not accept the role due to work schedule conflicts.
Silent Night.
2012 Christmas horror movie shot in Selkirk.
Heaven Is For Real.
2014 religious drama filmed in Winnipeg and Beausejour starring Greg Kinnear.
Reasonable Doubt.
2014 crime drama/thriller starring Samuel L. Jackson.
Fun fact: Kevin took a flight from Winnipeg to Denver with Samuel L. Jackson around this time.
Hyena Road.
2015 war movie written and directed by Paul Gross.
Lovesick.
2016 romantic comedy starring Jay Baruchel.
A Dog's Purpose.
2017 drama starring Dennis Quaid and filmed in Winnipeg.
Fun fact: Tina hung out with Dennis Quaid for 20 minutes before he performed with his guitar onstage at a Mardi Gras event at the Winnipeg Convention Centre.
Cult of Chucky.
2017 sequel to the Child's Play franchise filmed in Winnipeg and starring Jennifer Tilly.
Fun fact: 4 years earlier, another film in this franchise called Curse of Chucky was also filmed in Winnipeg. 
Siberia.
2018 crime thriller starring Keanu Reeves filmed at locations in Winnipeg, Cooks Creek, and Marquette.
Night Hunter.
2018 crime drama starring Henry Cavill and filmed in Winnipeg.
How It Ends.
2018 Netflix action thriller filmed in Winnipeg starring Forest Whitaker.
Percy.
2018 drama starring Christopher Walken and Christina Ricci.
I Still See You.
2018 suspense movie starring Bella Thorne and Dermot Mulroney that was filmed in Winnipeg.
Breakthrough.
2019 religious supernatural drama that was based on a true story, was filmed in Winnipeg, and starred Chrissy Metz and Topher Grace.
Fractured.
2019 psychological thriller starring Sam Worthington filmed in Winnipeg and Selkirk.
Cold Pursuit.
2019 crime action movie starring Liam Neeson with parts filmed in and around Winnipeg and Gimli.
Run.
2020 psychological thriller on Netflix starring Canadian actress Sarah Paulson and filmed in Winnipeg and Selkirk.
The Craft: Legacy.
2020 supernatural teen flick starring Michelle Monaghan and David Duchovny that was filmed in Winnipeg.
The Grudge.
2020 horror sequel that was filmed in Winnipeg and was directed by John Cho.
Jessie's Boy.
2020 horror film shot in Winnipeg and Stonewall starring Michelle Monaghan and Skeet Ulrich.
Stand!
2020 Canadian musical set during the 1919 general strike in Winnipeg.
Fun fact: The original musical production and related music was written by Winnipegger Danny Schur.
Nobody.
Violent 2021 action movie starring Bob Odenkirk and a surprise hit that was released during the pandemic and filmed at locations in Winnipeg, including the nightclub 441 Main.
Ice Road.
2021 crime action movie starring Liam Neeson and Lawrence Fishburne with filming locations in Winnipeg, Ile-des-Chenes, & Gimli.
Fun fact: If you are counting, this is Liam Neeson's third movie filmed near Gimli. Apparently, he loves the place just like we do.
Flag Day.
2021 drama that recently wrapped shooting in Winnipeg and stars Sean Penn and Josh Brolin.
Since October 2021, several movies and TV shows filmed in Winnipeg and throughout Manitoba, including a big budget sci fi movie called Dark Harvest directed by David Slade (of Twilight fame), a drama-comedy starring Woody Harrelson and directed by Bobby Farrelly called Champions, a CBC TV show called The Porter, the crime re-enactment show Heartland Homicides, the teen horror movie Bring It On: Cheer or Die, and an action movie called Unspoken. Kevin was an extra in all of these productions except Bring It On.
2022 productions for TV, streaming and theatres that were filmed in Manitoba include:
A Brush With Christmas (a Hallmark Movie),
A Christmas Disconnect (a Hallmark Movie),
A Tangled Web (directed by Manitoban Danishka Esterhazy),
Acting Good (written by & starring Manitoban comedian Paul Rabliauskas and set in Northern Manitoba),
Almost Unsolved,
Alter Boys,
Christmas Cookie Catastrophe (a Hallmark Movie),
El Toro (a French-language TV series for CBC),
Elevator Game,
Escaping Captivity: The Kara Robinson Story,
Finally Caught,
Hannukah On Rye (a Hallmark movie),
Heartland Mysteries (a Hallmark movie),
Little Bird,
Love By Design (a Hallmark movie),
Made For Each Other (a Hallmark movie),
Ordinary Angels,
Perfect Harmony (a Hallmark movie),
Pumpkin Everything (a Hallmark movie),
Safe Haven,
Skymed,
Spencer Sisters (a TV series starring Lea Thompson),
Sunshine Slayings,
Violent Night (starring David Harbour and John Leguizamo), and
Winner.
We hope you can now watch (or re-watch) these film and TV productions from a different perspective.
Even if you aren't from Manitoba, you have probably seen some of these movies and you might even be able to have a side-hustle as a background performer in your hometown.
Winnipeg also has several talented writers and film-makers that you can read about in this article about famous people who were born or raised in Winnipeg.
If we missed any great movies or TV shows that were filmed in Manitoba or if you have acted in any of these productions, please let us know in the comments below. Or feel free to let us know if you have ever met a celebrity or actor in Winnipeg.
Happy Watching (or Happy Acting),
Kevin & Tina
Please subscribe to our newsletter to receive notifications for new posts and other content. 
P.S. Here are links to our social media accounts, in case you want to connect that way:
Retirestyle Travel Instagram
Kevin's LinkedIn
Retirestyle Travel Facebook Page
Kevin's Pinterest
Retirestyle Travel TikTok
Retirestyle Travel Twitter
Retirestyle Travel YouTube (Please check out our YouTube Channel for travel videos)


You May Also Like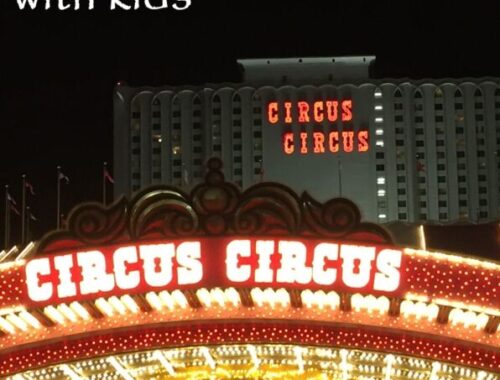 March 15, 2021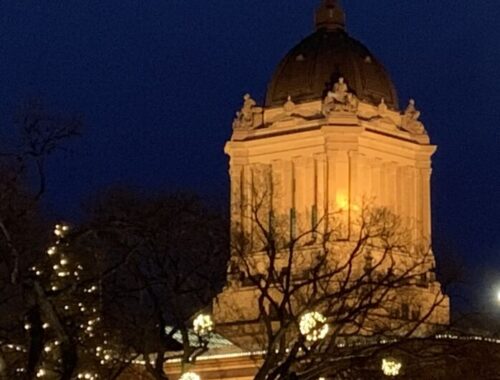 February 12, 2021