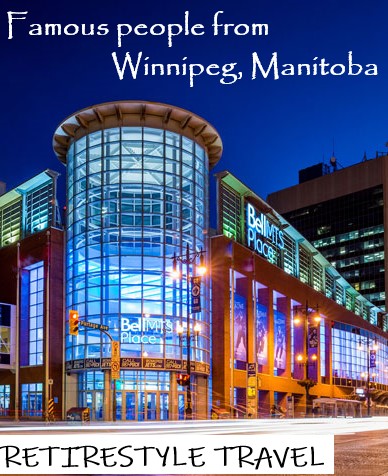 Famous people who were born or raised in Winnipeg, Manitoba, Canada
November 25, 2020
Famous people with a connection to Winnipeg
Many world-famous people were born or raised in Winnipeg, Manitoba, Canada.
You may have heard that Paula Abdul and Justin Bieber spent time in Winnipeg as kids, but they did not go to school here or live here for extended periods.
You also probably heard of several of the amazing people listed below depending on your hobbies and interests.
They should inspire Winnipeggers to reach for the stars because anything is possible.
Here are just a few of the most famous, noteworthy, and important people with a connection to Winnipeg that make us proud:
cancer fund-raising marathoner and Canadian hero Terry Fox,
Metis political leader and hero Louis Riel,
politician and father of Canadian Medicare Tommy Douglas,
business mogul and driving force behind the Canadian Museum for Human Rights Izzy Asper,
the bear that was the inspiration for Disney's beloved Winnie the Pooh,
the man who named and designed Bugs Bunny, Charles Thorson,
actors Adam Beach, Len Cariou, Mimi Kuzyk, Anna Paquin and Nia Vardalos,
real life spy and James Bond inspiration Sir William Stephenson,
2019 Nobel Prize winning physicist P. J. E. (James) Peebles,
musicians Neil Young, Tom Jackson, William Prince, Fresh IE, Faouzia, and Chantal Kreviazuk,
Irvine Robbins, founder of Baskin-Robbins,
Paul Faraci, creator of the Pizza Pop,
founders of the Harlequin Romance publishing empire, Richard and Mary Bonnycastle,
Burton Cummings and Randy Bachman of the Guess Who,
Brad Roberts of the Crash Test Dummies,
newscasters Ashleigh Banfield and Dawna Friesen,
children's entertainers Fred Penner and Al Simmons,
writers David Bergen, Miriam Toews, Gabrielle Roy, Margaret Laurence, and Carol Shields,
award-winning filmmakers Richard Condie, Danishka Esterhazy, and Guy Maddin,
animator & Genie award winner Cordell Barker,
"Let's Make a Deal" game show host Monty Hall,
TV producer (Till Debt Do U$ Part & Baroness Von Sketch) Jamie Brown,
escape artist Dean Gunnarson,
magicians Doug Henning and Darcy Oake,
comedian David Steinberg,
Olympians Cindy Klassen and Clara Hughes,
wrestlers Chris Jericho, Kenny Omega, and Rowdy Roddy Piper,
Canadian Football League superstar Andrew Harris, and
current professional NHL hockey players Jonathan Toews, Duncan Keith, Patrick Sharp, Ryan Reaves, Travis Zajac, Mark Stone, Max Domi, and Alexander Steen.
     * This list is subjective and is not meant to be complete. There are thousands of other outstanding Winnipeggers that have made their mark on the world and are not on this list. There are many other important and famous people that were born or raised elsewhere in Manitoba that were intentionally left off this list.

     ** Please comment below with any other people you feel should have been on the list. 
Happy Travels,
Kevin & Tina
Please subscribe to our newsletter to receive notifications for new posts and other content. 
P.S. Here are links to our social media accounts, in case you want to connect that way:
Retirestyle Travel Instagram
Kevin's LinkedIn
Retirestyle Travel Facebook Page
Kevin's Pinterest
Retirestyle Travel TikTok
Retirestyle Travel Twitter
Retirestyle Travel YouTube (Please check out our YouTube Channel for travel videos)
You May Also Like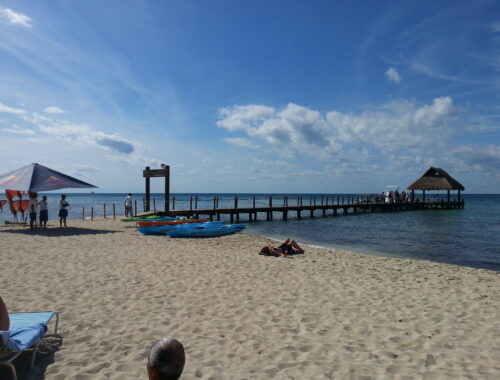 February 26, 2020