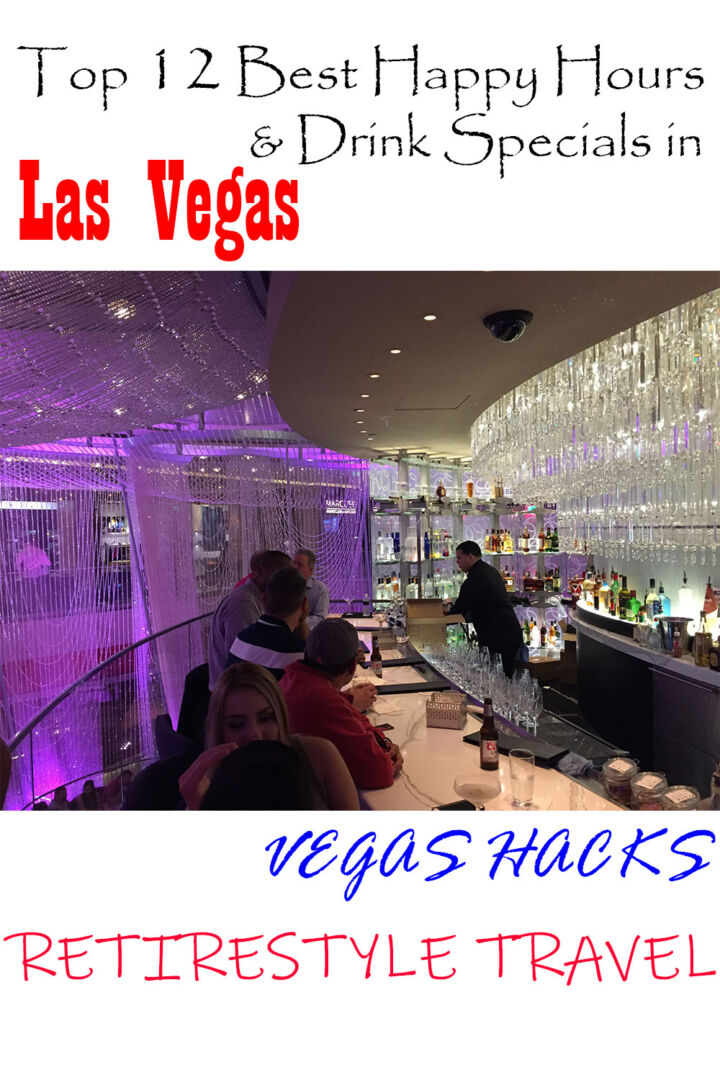 Top 12 best happy hours & drink specials in Las Vegas (Vegas Hacks)
March 21, 2020
Top 12 best happy hours and cheapest drink specials in Las Vegas on the Las Vegas Strip (Vegas hacks for drinkers & money-saving tips);
It is sad and shocking that all of the bars, hotels and casinos and most of the restaurants in Las Vegas have closed due to the Covid-19 pandemic.
Eventually, things will get better and we can resume travelling to Sin City. As of my last update to this post on June 2, 2020, most restaurants and lounges as well as many Las Vegas casinos are set to open on June 4, 2020 with physical distancing and other safety measures in place. No announcement has been made with respect to when night clubs and dayclubs can re-open.
Given the reduced capacity due to physical distancing and the fact that these establishments need to make back some money that was lost during the shut-down, some of these drink specials and happy hour specials may not resume at first or possibly ever. However, the Vegas restaurants, bars and lounges will also need to have some promotions to bring the customers (which may not return in large numbers at first) back. The information below is based on research done before the shut-down as well as personal experience from trips I took before the pandemic.
I have found that the best places for inexpensive drinks in the Las Vegas Strip are in Miracle Mile Shops, near the Link Promenade, near Flamingo Resort, or on Fremont Street. Otherwise, the further you get from the Strip, the cheaper the drinks generally are.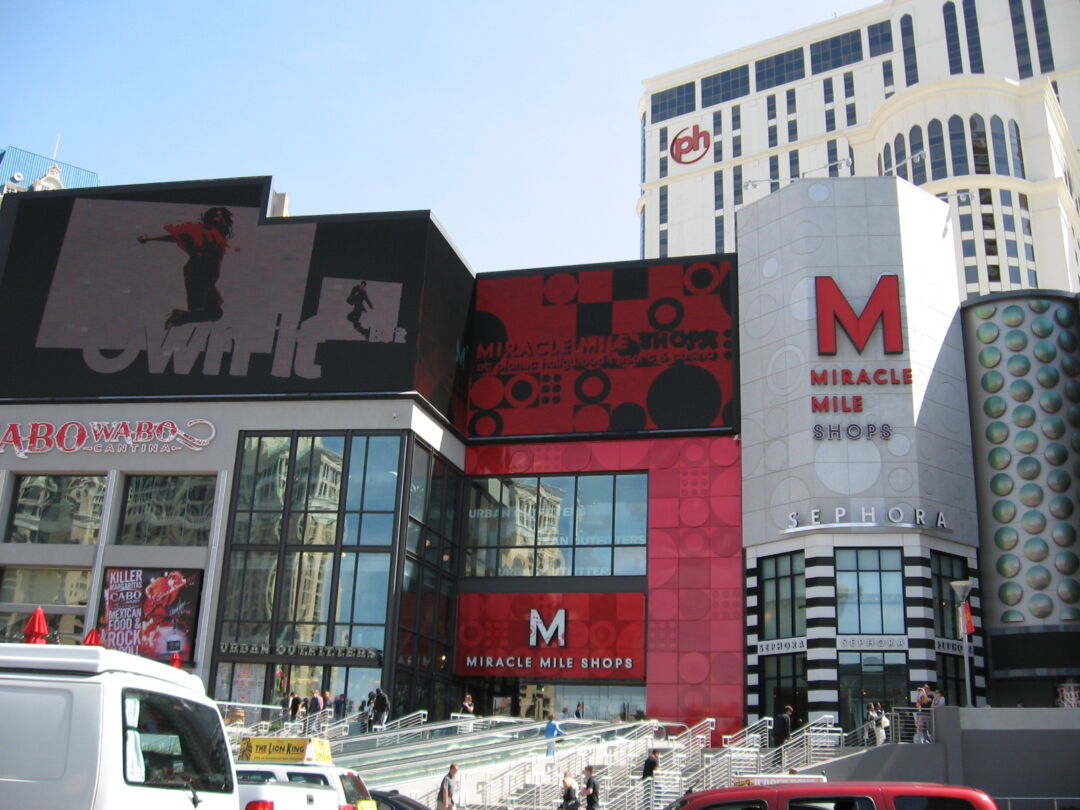 Most of you probably want to stay on the main Strip, so here is a list of some places where you can save 50% or more off of the prices elsewhere on the Strip.

Most bars & lounges offer discounted appetizers during happy hour from 3 to 6 PM.
Bird Cage Bar at Flamingo – $0.50 beer from 5-6 PM. Get there early or you won't get a table. $4 draft beer & $5 cocktails from 10 PM to 2 AM.
Jimmy Buffet's at Flamingo – Mon-Fri from 3 to 6 PM. $4 drafts, $5 well drinks & $6 margaritas.
Stage Door Casino (near Flamingo) has $1 & $2 beers & $2 ¼ pound hotdogs all day.
Tequila Taqueria Bar at Bally's – Happy hour from 3-5 PM and 10 PM to 2 AM plus all-day drink specials at the bar ($3 tequila shots, $4 draft beer, $ 5 margarita & sangria).
O'Shea's at the LINQ – From 11 AM to 2 PM, O'Shea's has $3 Miller Lite and Coors Light drafts and $4 Guinness drafts, $6 shot specials that includes Jameson, Jack Daniel's Tennessee Fire, and $3 Jell-O shots.
Hash House a Go-Go at the LINQ – 3 PM to 6 PM at the bar. $5 appetizers and $3 beer, well cocktails & house wine.
Coyote Ugly at New York, New York – 6 to 9 PM. $4 Jell-O shots & $6 beer and cocktails.
PBR Rock Bar at Miracle Mile Shops – 2-6 PM. Half-price draft beer & cocktails.  They also sometimes do an all-day open bar.
Cabo Wabo Cantina at Miracle Mile Shops – Mon-Fri from 3-5 p.m. Half-off regular margaritas, red or white sangria, draft beers and select appetizers. $21 for 50-oz margarita or sangria.
Ocean One Bar & Grill at Miracle Mile Shops – sells most drinks 3-for-1 for $10 all day and has $5 lunches.
Peppermill Fireside Lounge on the Strip between Wynne & Riviera. 3pm – 6pm. Special pricing on well drinks, select beers, and house wines. This is an old-school Vegas lounge that gets rave reviews and is popular with employees & entertainers who work on the street and locals.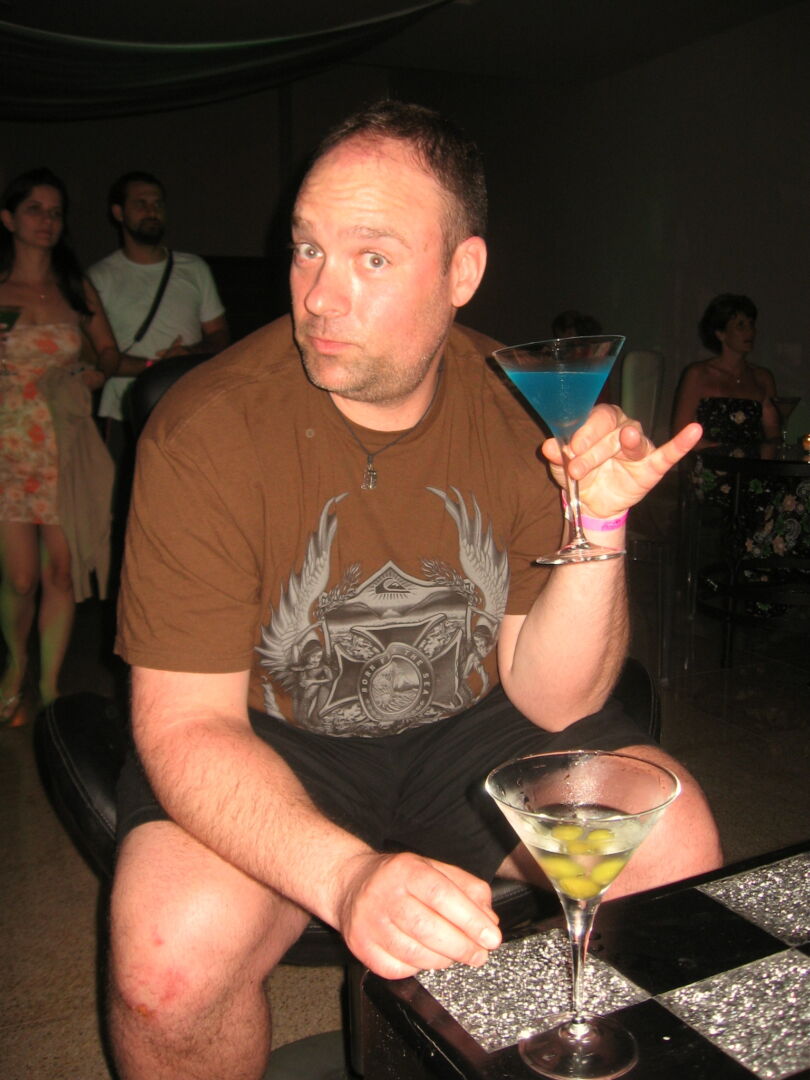 BONUS TIP #1: The cheapest way to drink on the Strip is to bring a backpack cooler and load it up with $1 beers from one of the many stores on the Strip (drug stores are usually cheaper than liquor stores) or just buy a beer whenever you pass a drug store. It is okay to have open liquor and drink it on the Strip as long as you don't have a glass container. Click here to see our other blog post about the Top 10 things you probably didn't know about Las Vegas.
BONUS TIP #2: Some smaller casinos off-Strip, including Slots-a-Fun at Circus Circus, Casino Royale ($3 beers and hotdogs), Cromwell ($5 for 3 chili dogs and a soda), and some casinos and restaurants on Fremont Street have cheap prices on food and drinks all day. Try the $2 hot dogs and $0.99 famous shrimp cocktails at Lanai Deli at the Fremont Hotel.
BONUS TIP #3: This is expensive ($20), but the Chandelier multi-level lobby bar at the Cosmopolitan (surrounded by a $30 million chandelier, which is the largest in the world) has a secret, off-menu unique drink that makes your mouth numb & tingly called Verbena or the Szechuan flower drink.
BONUS TIP #4: See
https://seeingvegas.com/happy-hours-las-vegas-2018 and
https://vegas.eater.com/maps/best-happy-hours-las-vegas-bars-restaurants for many more.
BONUS TIP #5: See my article about the best open bar (all-you-can-drink) specials in Las Vegas here.
Happy Travels,
Kev
P.S. Here are links to our social media accounts, in case you want to connect that way:
Retirestyle Travel Instagram
Kevin's LinkedIn
Retirestyle Travel Facebook Page
Kevin's Pinterest
Retirestyle Travel TikTok
Retirestyle Travel Twitter
Retirestyle Travel YouTube (Please check out our YouTube Channel for travel videos)
You May Also Like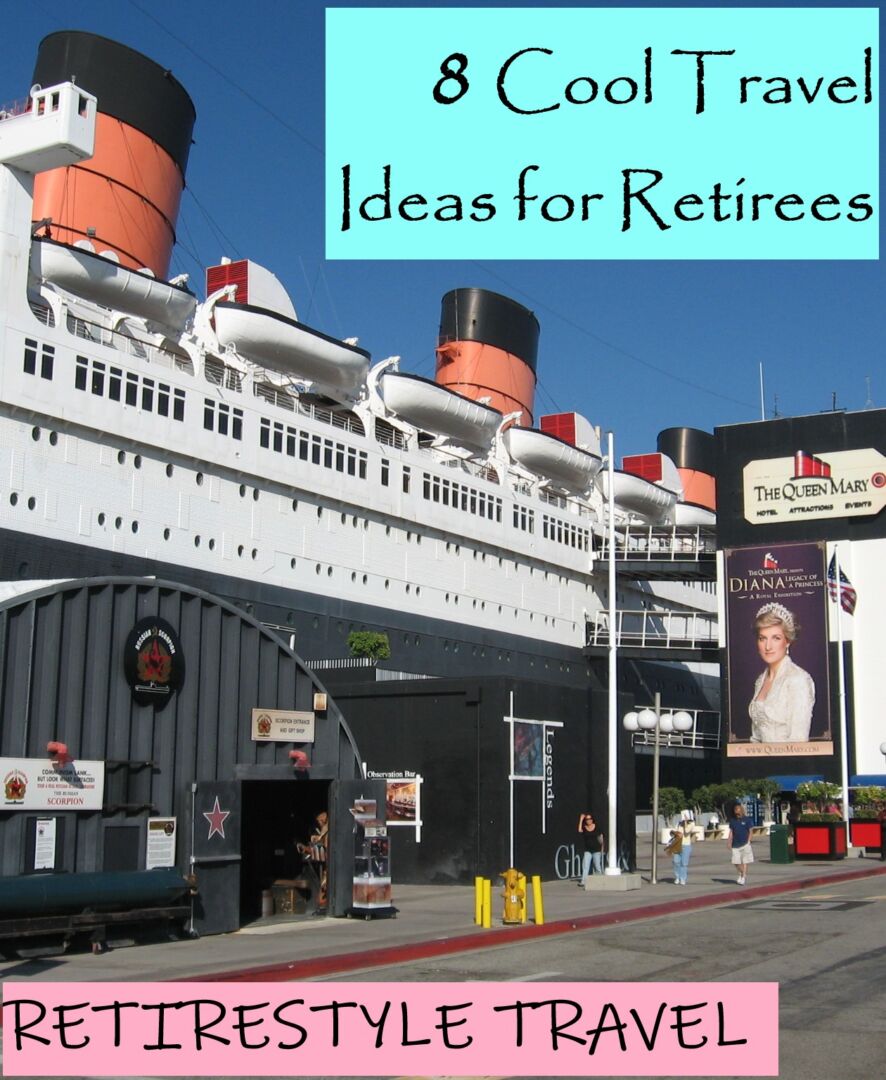 February 25, 2020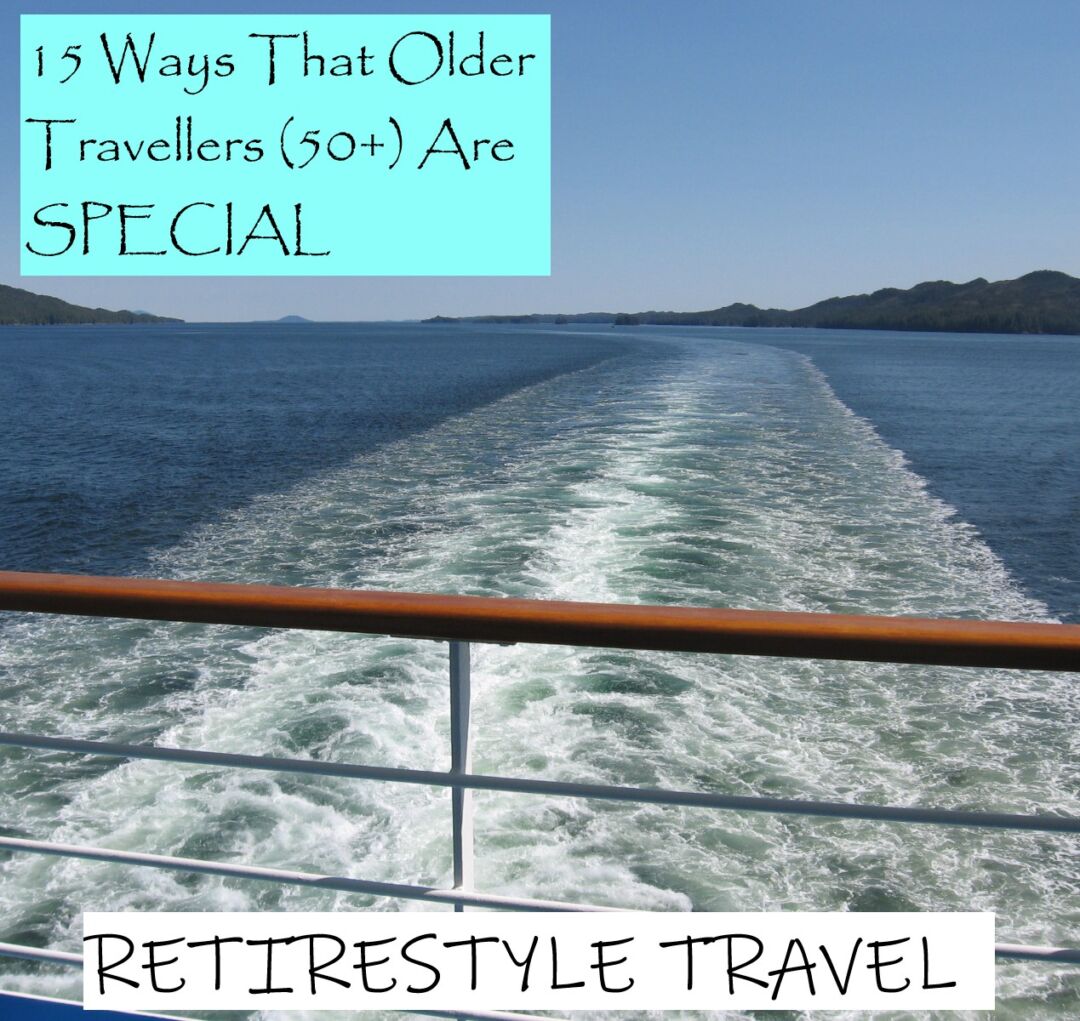 March 18, 2020
April 30, 2020