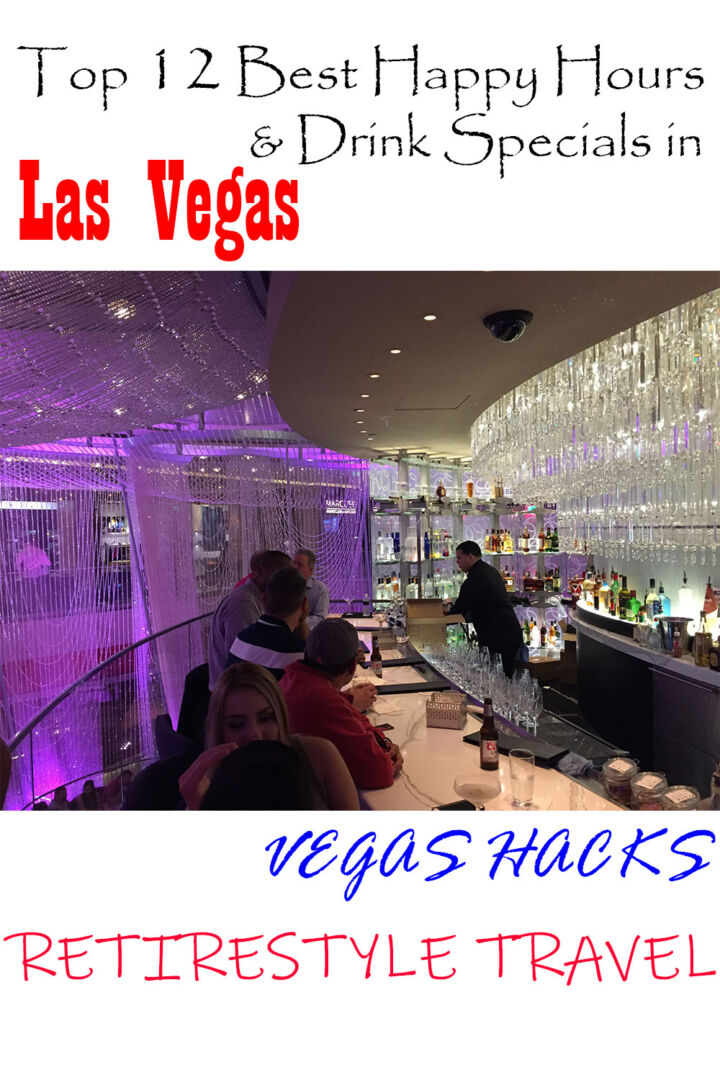 Top 12 best happy hours & drink specials in Las Vegas (Vegas Hacks)
March 21, 2020
Top 12 best happy hours in Las Vegas –
Cheapest drink specials on the Las Vegas Strip
(Vegas hacks for drinkers & money-saving tips)
Many of my friends who frequent Las Vegas don't really care about saving money on cheap drinks & food. They want a good vibe or a good location to people-watch.
I have found that the best places for inexpensive drinks in the Las Vegas Strip are in Miracle Mile Shops, near the LINQ Promenade, near Flamingo Resort, or on Fremont Street. Otherwise, the further you get from the Strip, the cheaper the drinks generally are. For example, I recently read that Margaritaville at the LINQ Promenade had $0.05 beers from 5 to 6 PM, but I am not sure if that promotion is still offered.
You can copy and paste the list below into your own cheap drink "cheat sheet" to print and put in your pocket for your trip.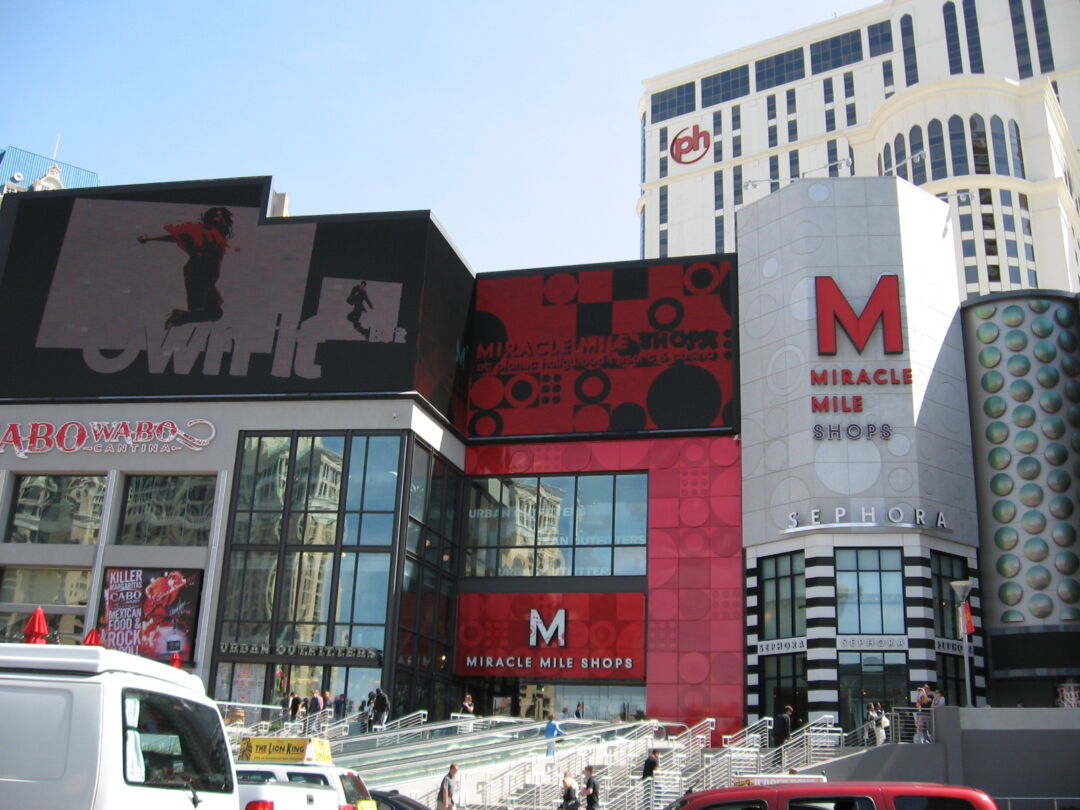 Most of you probably want to stay on the main Strip, so here is a list of some places where you can save 50% or more off of the prices elsewhere on the Strip.

1. Most bars & lounges offer discounted appetizers during happy hour from 3 to 6 PM.
2. Bird Bar at Flamingo (sometimes referred to as Bird Cage Bar) – $0.50 beer from 5-6 PM. Get there early or you won't get a table and be forewarned that it can be a zoo during happy hour. $4 draft beer & $5 cocktails from 10 PM to 2 AM.
3. Jimmy Buffet's Margaritaville at Flamingo – Mon-Fri from 3 to 6 PM. $4 drafts, $5 well drinks & $6 margaritas.
4. Stage Door Casino (near Flamingo) has $1 or $2 beers & $2 ¼ pound hotdogs all day.
5. Tequila Taqueria Bar at Bally's – Happy hour from 3-5 PM and 10 PM to 2 AM plus all-day drink specials at the bar ($3 tequila shots, $4 draft beer, & $5 margarita or sangria).
6. O'Shea's at the LINQ – From 11 AM to 2 PM, O'Shea's has $3 Miller Lite and Coors Light drafts and $4 Guinness drafts, $6 shot specials that includes Jameson, Jack Daniel's Tennessee Fire, and $3 Jell-O shots.
7. Hash House a Go-Go at the LINQ – 3 PM to 6 PM at the bar. $5 appetizers and $3 beer, well cocktails & house wine.
8. Coyote Ugly at New York, New York – 6 to 9 PM. $4 Jell-O shots & $6 beer and cocktails.
9. PBR Rock Bar at Miracle Mile Shops – 2-6 PM. Half-price draft beer & cocktails.  PBR Rock Bar also sometimes does an all-day open bar. Our friends love this place. It is good for people-watching too.
10. Cabo Wabo Cantina at Miracle Mile Shops – Mon-Fri from 3-5 p.m. Half-off regular margaritas, red or white sangria, draft beers and select appetizers. $21 for 50-oz margarita or sangria.
11. Ocean One Bar & Grille at Miracle Mile Shops – Sells most drinks 3-for-1 for $12 all day and has $5.99 lunches.
12. Peppermill Fireside Lounge on the Strip between Wynne & Riviera. From 3pm – 6pm, Peppermill has special pricing on well drinks, select beers, and house wines. This is an old-school Vegas lounge that gets rave reviews and is popular with employees & entertainers who work on the street and locals.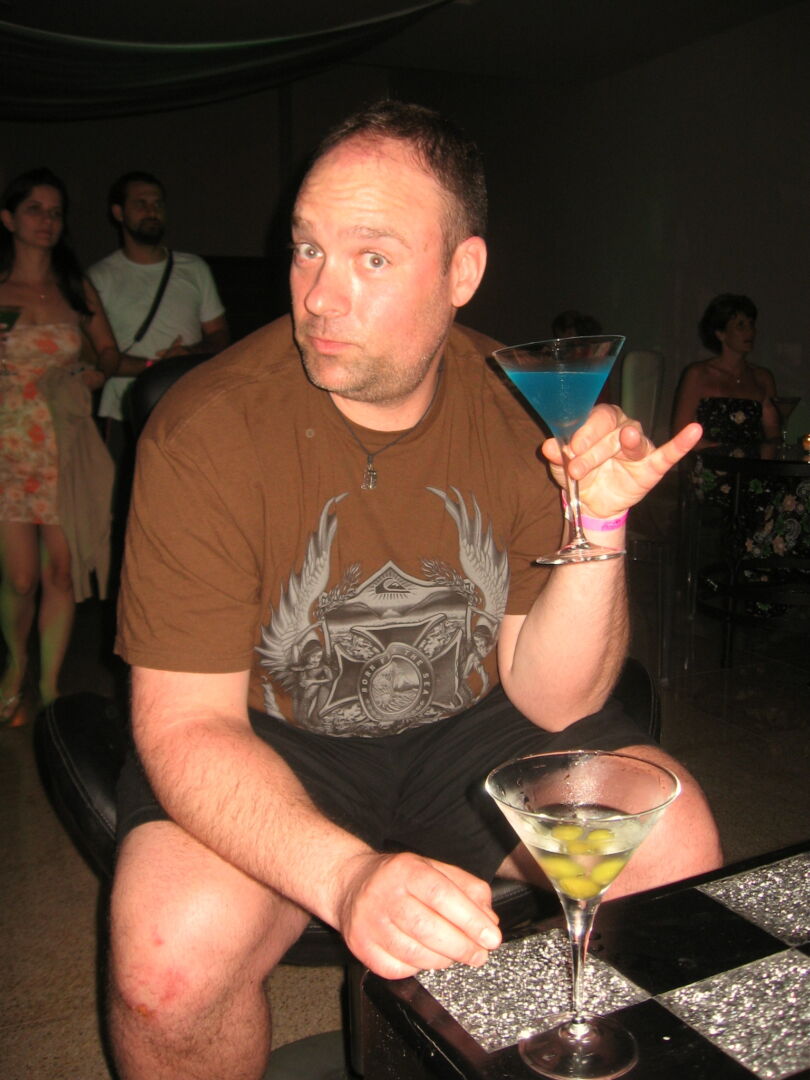 BONUS TIP #1: The cheapest way to drink on the Strip is to bring a backpack cooler and load it up with $1 beers from one of the many stores on the Strip (drug stores are usually cheaper than liquor stores) or just buy a beer whenever you pass a drug store. It is okay to have open liquor and drink it on the Strip as long as you don't have a glass container. Click here to see our other blog post about the Top 10 things you need to know about Las Vegas.
BONUS TIP #2: Some smaller casinos and some casinos, restaurants and bars that are slightly off-Strip, including Slots-a-Fun at Circus Circus ($1 hotdogs and draft beer), Casino Royale ($3 beers and hotdogs) and Cromwell ($5 for 3 chili dogs and a soda) have cheap prices on food and drinks all day. The Stage Door Casino behind the Flamingo is considered somewhat of a "dive bar" by some (they even call themselves a dive bar on their website), but some people love the colourful characters, cheap food (like $2 quarter-pound hotdogs), and cheap drinks (such as $1 beers) there. The same goes for some casinos and restaurants on Fremont Street. Try the $2 hot dogs and $0.99 famous shrimp cocktails at Lanai Deli at the Fremont Hotel or the $9 prime rib dinner at Tony Roma's from 4:30 to 6 PM. I have seen a few posts recently about 50% discount on steak and well drinks during happy hour at Herbs & Rye on West Sahara not far from the Strip.
BONUS TIP #3: This is expensive ($20), but The Chandelier multi-level lobby bar at the Cosmopolitan (surrounded by a $30 million chandelier, which is the largest in the world) has a secret, off-menu unique drink that makes your mouth numb & tingly called Verbena or the Szechuan flower drink.
BONUS TIP #4: Here are some other ideas for cool places to have an alcoholic beverage. Carnaval Court at Harrah's is an open-air street party in the center of the Strip. Although not known for cheap drinks, it definitely has a great party atmosphere with live bands, DJs, and flair bartenders flipping bottles.  A cool place for some decent happy hour specials from 4-7 PM or cocktails anytime (including a flaming drink) in a Polynesian atmosphere is Golden Tiki in the Asian District not far from Rio.  Yard House in LINQ Promenade is also pretty fun and they have half-price appetizers and pizza during happy hour.
BONUS TIP #5: For more Las Vegas happy hour food and drink specials, see
https://seeingvegas.com/happy-hours-las-vegas-2018 and
https://vegas.eater.com/maps/best-happy-hours-las-vegas-bars-restaurants .
BONUS TIP #6: See my article about the best open bar (all-you-can-drink) specials in Las Vegas by clicking here.
* Please note that the information above is based on research done before the pandemic shut-down as well as personal experience from trips we took before the pandemic, but based on online research these promotions are still available. 
Happy Travels,
Kev
P.S. Here are links to our social media accounts, in case you want to connect that way:
Retirestyle Travel Instagram
Kevin's LinkedIn
Retirestyle Travel Facebook Page
Kevin's Pinterest
Retirestyle Travel TikTok
Retirestyle Travel Twitter
Retirestyle Travel YouTube (Please check out our YouTube Channel for travel videos)
You May Also Like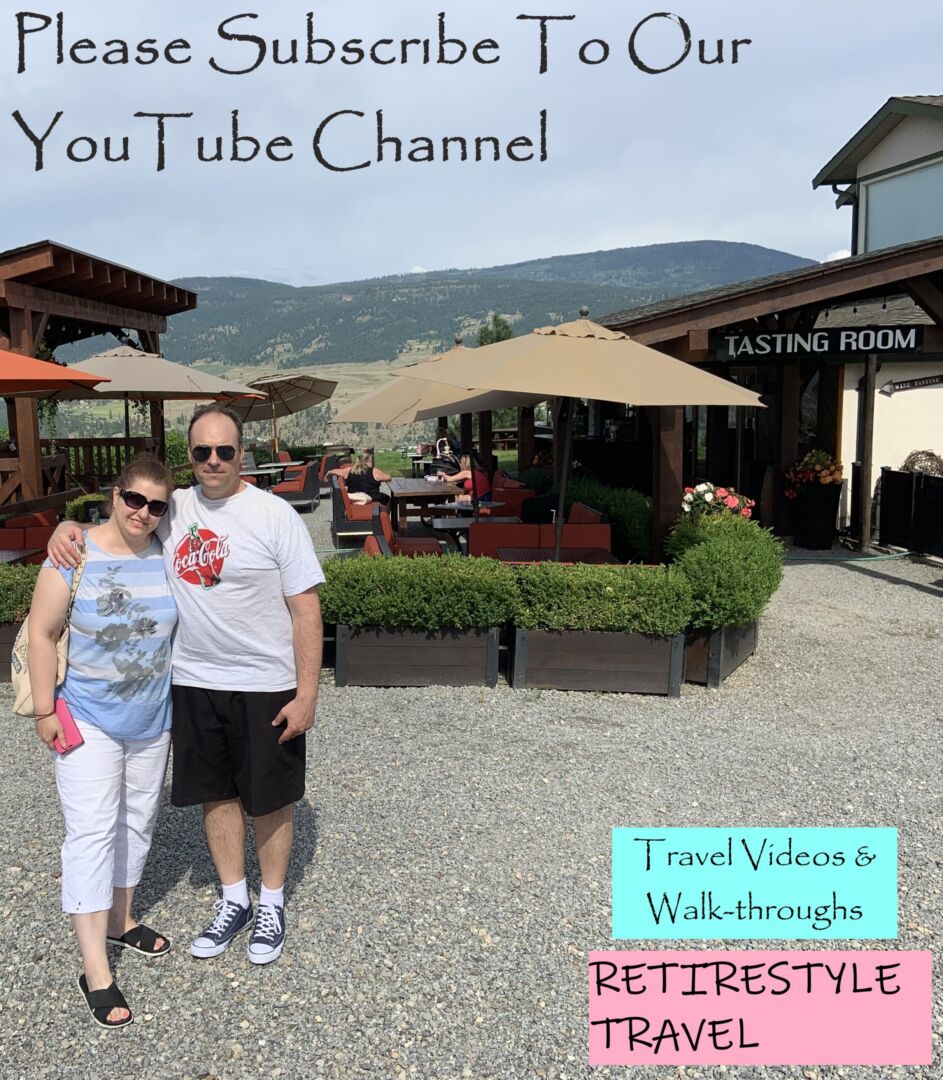 February 25, 2020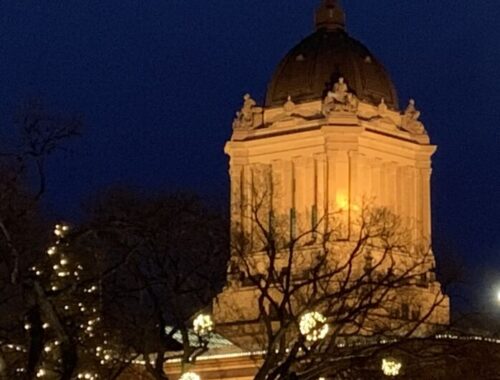 February 12, 2021