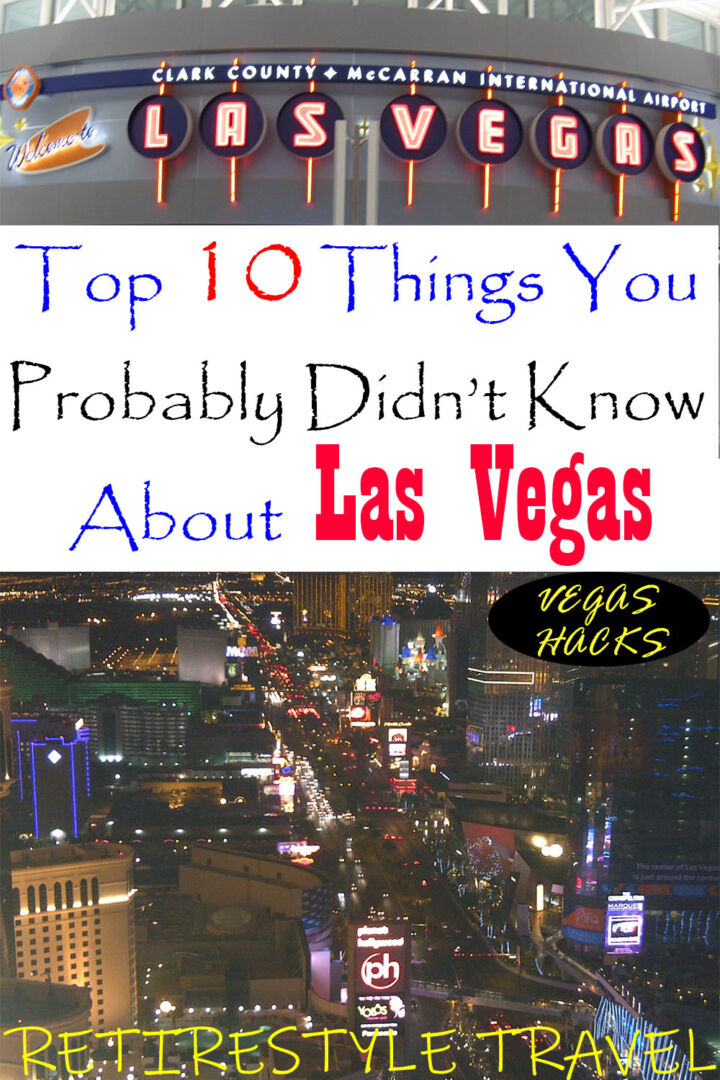 Top 10 Things You Need To Know About Las Vegas (Vegas Hacks)
March 26, 2020
Top 10 things you need to know about Las Vegas,
but probably didn't know –
Vegas Hacks for first-timers & money-saving tips
When people ask about tips and advice for Vegas newbies (first-timers) in my Facebook groups about Las Vegas, the main response is to wear comfortable shoes because everything is so far apart and there is a lot of walking.
It gets hot in Las Vegas and you will do a lot of walking, so you will need to drink a lot of water. Water also helps you to re-hydrate after drinking a lot of alcohol. Rather than spend $3 or $4 for a bottle of water each time you are thirsty, you can save money by purchasing a few liters or a gallon of water from a nearby drug store soon after checking in. Store the water in your hotel room to refill a re-fillable container each day and to drink each night.
People also advise against trying to do too much on your first trip to Las Vegas because you'll get tired and stressed out. You will probably be disappointed that you didn't get everything done on your list.
We agree, but advise not to plan too much on your first trip because it takes 2 full days to explore the main casino resorts on the Las Vegas Strip and another day or night to explore Fremont Street. The architecture and design details plus the Las Vegas free attractions are incredible to see.
If you plan to explore off-strip attractions in or near Las Vegas or do a road trip, Tuesdays and Wednesdays are good days to do it because some businesses, restaurants, attractions, and shows are closed on those days because they are "dark days" when they are not busy enough to justify opening.
Here is some more useful & practical information you need to know about Las Vegas before you go.
1.     Transportation from the Airport – Uber or Lyft is usually the best and cheapest way to get to and from the airport (except when surge pricing is in effect). Sometimes, when there are large conventions, Lyft has a shorter wait time. Taxicabs are now flat rate to the Strip based on zones, so you no longer have to tell the driver not to take the tunnel (that route is longer and used to cost more money).  A shuttle bus can be affordable if you are alone, but it might have lots of stops on the way.
2.     Transportation on the Strip – You should not take Ubers, cabs or buses or even drive your car or rental car on the Strip at night. Traffic moves at a snail's pace. Instead, walk, take the monorail, or take one of the free trams that go between Casinos (see my other blog post called "Top 7 best free shuttles & trams"). To save money and get a bit of a free tour, we often take the Deuce bus to go to Fremont Street from the Strip.
3.     Law Enforcement – Don't jay-walk because police strictly enforce this jay-walking law and it has a hefty fine ($150 last time I checked). Police also sometimes break up groups of people that appear to be loitering in busy areas on the Strip.
4.     Coupons – You can get "funbooks" containing coupons at the hotel front desk when checking in or signing up for a player's club. However, Groupon and similar websites usually offer better discounts than Vegas coupons.
5.     Gambling – Gambling odds are better off-the-Strip.
6.     Players Clubs – Sign up for players club at each casino to get free play, match play and other sign-up bonuses. Also, they usually have extra prizes (ex. free t-shirts or meal) if you earn a minimum number of points on the day you sign up. Every time you gamble in the machines or at the tables and every time you eat at a restaurant or go to a show, be sure to use your card to provide your account number so you get the points, which can be redeemed for future hotel stays or other spending (such as restaurants, shows, and merch/swag) at that casino or family of casinos.
7.     Casino Freebies – Many casinos offer free matchbooks, free used decks of cards, free gaming lessons, and free beverages (including alcohol) while you gamble. Just ask at the players club desk.  Almost all of the casinos on the Las Vegas Strip charge for parking, but some towards the north part of the Strip are changing back to free parking.
8.     Open Liquor – Drinking alcohol is allowed while walking on the Las Vegas Strip and on Fremont Street as long as it is not in a glass container.  This is probably very unusual for most of us to see.  We find it funny to see tiny college-aged girls carrying around a plastic cup full of daiquiri that is literally a yard long and half as tall as they are.  As you pass drug stores on the Strip, you can pop in and buy a tall beer in a can for $1 and drink it while you walk.
9.     Smoking – Smoking is permitted on the casino floor, in certain hotel rooms, and in bars that don't serve food.  If you are sensitive to this, you will probably get red eyes and might start coughing after prolonged time on the gambling floor.  Some casinos, including Park MGM, have recently announced that they no longer allow smoking on the casino floor. Other casinos offer non-smoking sections, but you might still notice the smell of smoke. In 2021, we have seen many comments about the smell of marijuana being strong in some hotels (inside and out), on the Strip and on Fremont Street. Cannabis is legal in Las Vegas, but there are supposed to be restrictions on where you can smoke it.
10.   Kids – Minors (under 21) can walk through casinos, but are prohibited from loitering in casinos or near slot machines. Also, the Strip has a curfew of 9 PM for kids under 18 (unless accompanied by an adult), which is a good thing because after dusk, there are people all over the Strip handing out business cards for prostitutes with nude pictures on them.  These cards are all over the sidewalk at night because people take them and then drop them. Apparently, the law says that they aren't allowed to say anything to you and they can't offer you a card unless you make eye contact with them, so just don't make eye contact. They will try to get your attention by making noises or clicking the cards against their hand.
BONUS TIP #1: If you want a picture with one of the many "characters" on the Strip or on Fremont Street, they will want to be paid.  People dressed as famous movie characters or women dressed like Go-Go dancers will approach you in a friendly way and offer to take a picture with you without asking for money up front, but afterwards they will demand money (usually $5 to $20). Also, some of these "characters" are barely dressed, such as men wearing nothing but thong underwear or women wearing a thong and pasties on their nipples. These scantly clad people are more common on Fremont Street and might make you or your kids uncomfortable.
BONUS TIP #2: If you plan to go to a nightclub at night, pay attention as you walk down the Strip in the afternoon and evening. Club promoters (usually dressed really nicely or wearing a t-shirt with the name of a club) might offer you free VIP access to skip the line, pay no cover charge, and get a free drink.
BONUS TIP #3: In general, we don't like to use Valet parking for a few reasons. First, it is no longer free at most Casinos on the Strip and on Fremont Street. Second, even if it is free, you sometimes have to wait a very long time (30 minutes) for the valet attendant to bring your vehicle to you when you want to leave, during which time you could have already arrived at your next destination.
BONUS TIP #4: As silly as it sounds, Vegas regulars will tell you to take a picture of your room number.  When you come back in the early hours after a night of drinking, you might not remember what room you are in.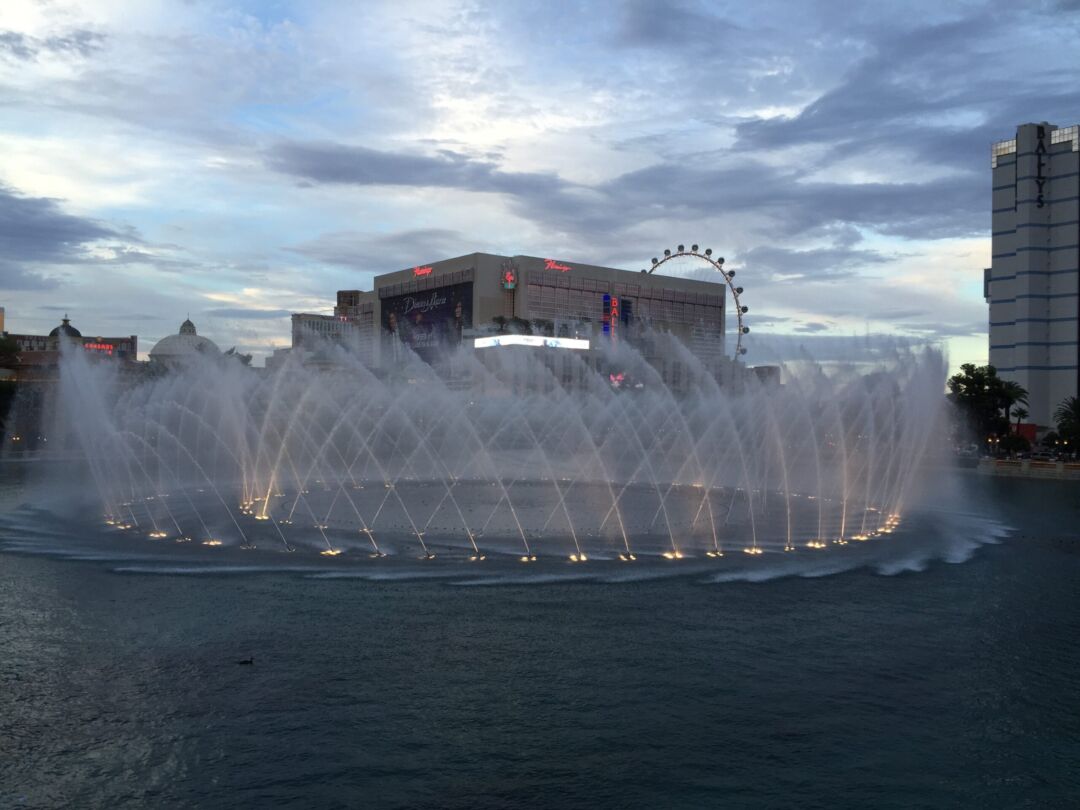 October 2021 UPDATE:
Since this article was originally posted, the COVID-19 pandemic caused a shutdown as well as numerous subsequent health restrictions and business closures.
After almost all health restrictions were lifted, the 4th wave hit and a mask mandate was re-instituted in Las Vegas. From what we have read, you currently need to wear a mask indoors unless you are eating or drinking.
For a long period of time after they were allowed to re-open, all restaurants required reservations.  At this time, many restaurants do not require reservations, but the wait can be very long if you do not have a reservation, so reservations are highly recommended if possible. Also, don't expect to find your favourite Las Vegas buffet restaurant open. Some buffets have closed permanently, some are temporarily closed, and others have restricted their hours so that they are only open for breakfast and/or brunch.
Many resorts offered cheap hotel rates for a while, but now the rates seem to be higher than ever. To encourage Americans to drive to Las Vegas, several resorts suspended their self-parking fees. Even before the pandemic started, a few resorts had decided to permanently stop charging for self-parking, so we don't know which resorts will start charging again. The places with free parking on or very near the Las Vegas Strip from North to South include: Strat, Sahara, Circus Circus, Wynn, Venetian, Treasure Island, Casino Royale, Tropicana, and Ellis Island.
The ride-share services like Uber seem to be under-staffed and, as a result, the fees and wait times have increased drastically. We expect that to self-correct in time, but for now you might want to consider taxi cabs and even the Deuce bus to get around.
Happy Travels,
Kev
P.S. Here are links to our social media accounts, in case you want to connect that way:
Retirestyle Travel Instagram
Kevin's LinkedIn
Retirestyle Travel Facebook Page
Kevin's Pinterest
Retirestyle Travel TikTok
Retirestyle Travel Twitter
Retirestyle Travel YouTube (Please check out our YouTube Channel for travel videos)
You May Also Like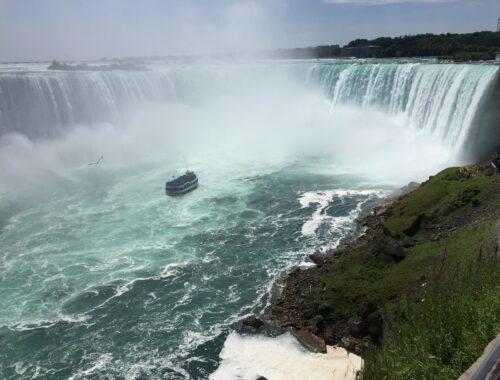 February 25, 2020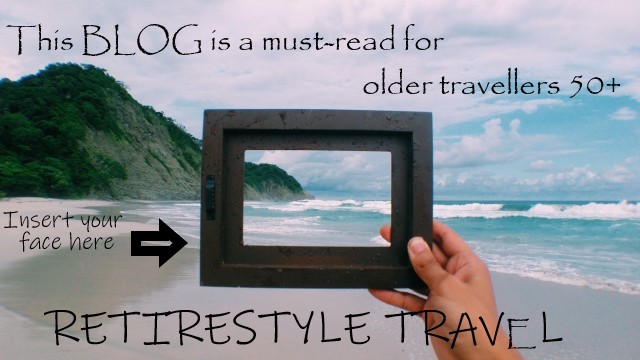 February 25, 2020