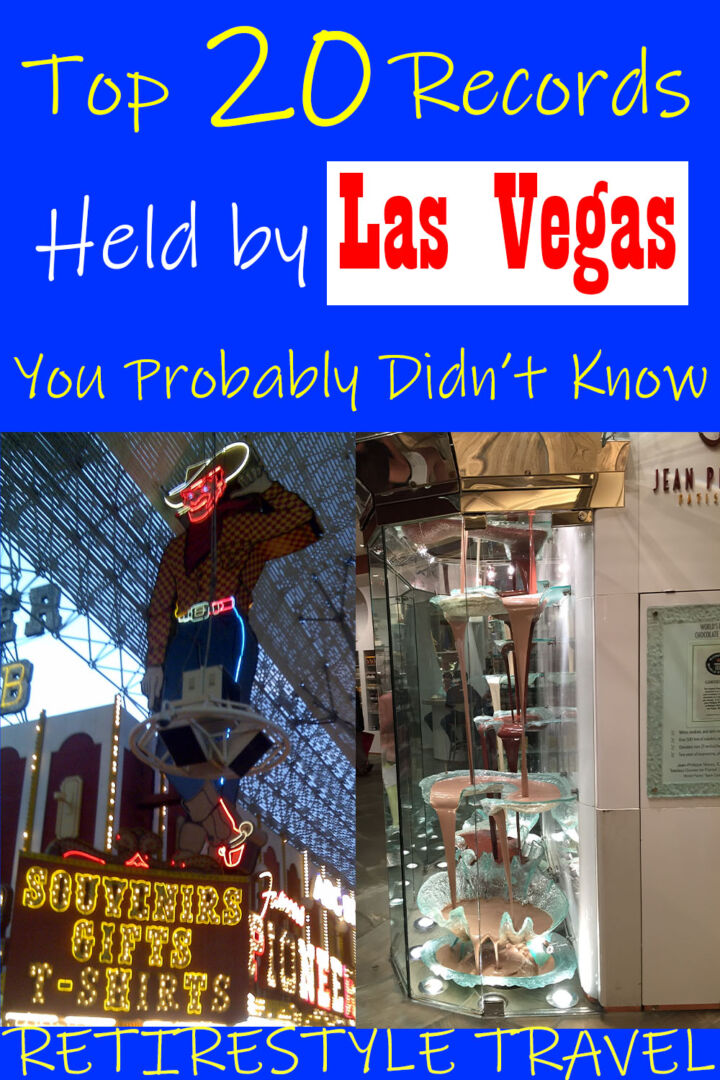 Top 20 Records Held By Las Vegas That You Probably Didn't Know (Vegas Hacks)
March 26, 2020
Top 20 World Records and American Records held by Las Vegas you probably didn't know – must-see Landmarks and Attractions in Las Vegas (VEGAS HACKS & Travel Tips):
There are many more world and North American records held by Las Vegas, but I think these are the most impressive. If you like trivia, you will love this.
All of the pictures are in a section at the bottom of the post. You will find good photo ops at these locations (or just take a quick selfie).

World's biggest glass sculpture at Bellagio (created by Dale Chihuly & measuring 30 feet by 66 feet).
World's biggest chocolate fountain (27 feet high) at Bellagio.
World's largest chandelier (costing $30 million) at the Chandelier lobby bar of Cosmopolitan.
World's largest Keno board at the D Casino on Fremont Street.
World's largest LED video screen at Viva Vision on Fremont Street (5 football fields long).
World's biggest mechanical neon sign is Vegas Vic on Fremont Street.
World's largest slot machine replica is SlotZilla on Fremont Street.
World's biggest gold nugget called "Hand of Faith" (weighing 62 pounds) at Golden Nugget on Fremont Street.
World's highest observation wheel (Ferris wheel) is the High Roller Observation Wheel at the LINQ Promenade (550 feet tall and takes 30 minutes to go around).
World's brightest light beam shoots out of the top of Luxor (which can be seen from space). NASA reports that Las Vegas is the brightest city on Earth when viewed from outer space.
World's biggest atrium at Luxor (29 million cubic feet) – like a hollowed-out pyramid.
World's largest "gentlemen's club" (strip joint) & night club is Sapphire Las Vegas.
World's longest decelerator sky jump (a combination of rappelling and a reverse bungee jump) at Stratosphere.
World's highest thrill rides on top of the Stratosphere (including a terrifying tower drop).
World's biggest gift shop across from Stratosphere.
World's largest hotel is the Venetian/Palazzo Megacenter.
World's most convention and meeting space in one city.
North America's most expensive building & resort ever built (Wynn Las Vegas cost close to $3 billion and will soon be surpassed by the new Resorts World Las Vegas which cost $4.3 billion).
17 of the 20 biggest hotels in the United States are in Las Vegas.
More hotel rooms than any other city in the USA (approximately 160,000 rooms).
BONUS: You can also see the world's largest replicas of several world-famous attractions such as the Statue of Liberty and the Eiffel Tower.
Happy Travels,
Kev
P.S. Here are links to our social media accounts, in case you want to connect that way:
Retirestyle Travel Instagram
Kevin's LinkedIn
Retirestyle Travel Facebook Page
Kevin's Pinterest
Retirestyle Travel TikTok
Retirestyle Travel Twitter
Retirestyle Travel YouTube (Please check out our YouTube Channel for travel videos)
You May Also Like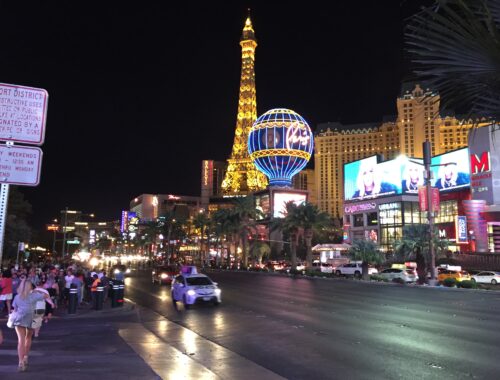 February 26, 2020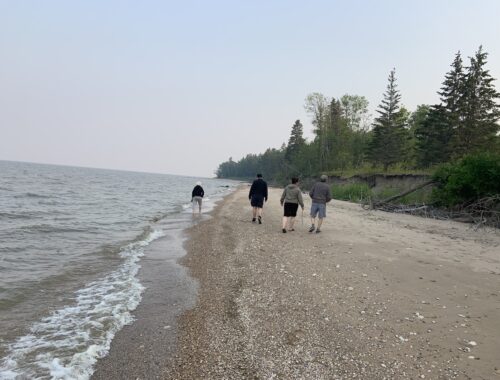 April 10, 2020