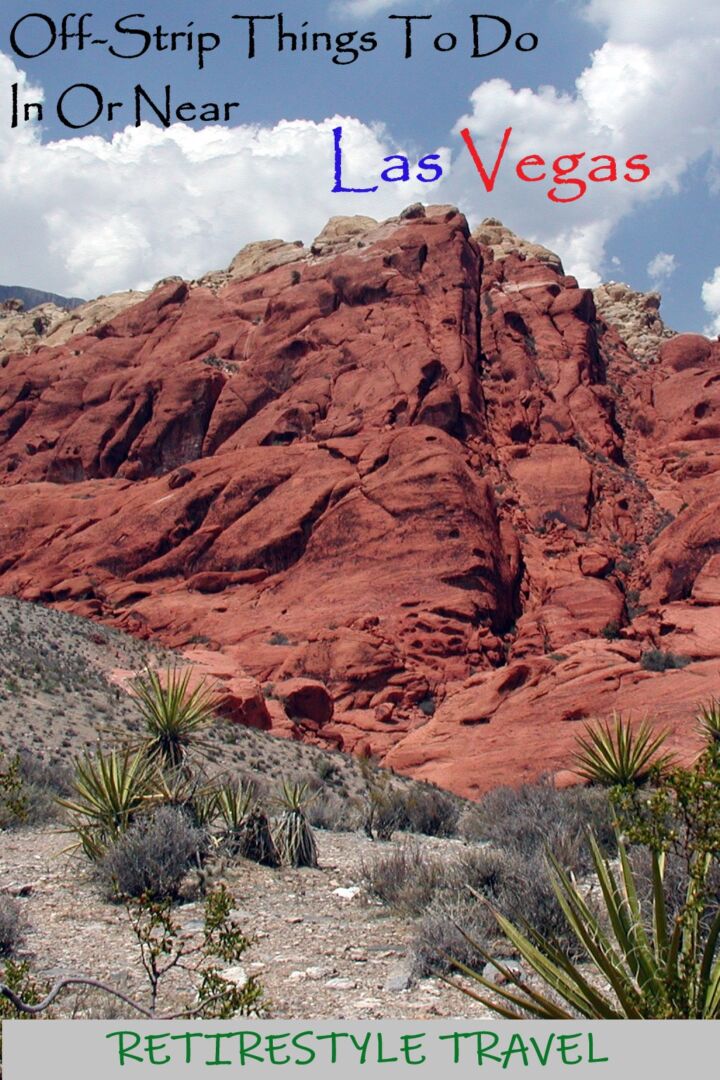 Things to do in or near Las Vegas off-Strip (Vegas Hacks)
April 12, 2021
Things to do in or near Las Vegas off-Strip (Vegas Hacks)
After you have been to Las Vegas and seen most of the main attractions, what can you do on future trips to Las Vegas to keep things fresh, exciting, and interesting?
Or what if you are travelling with a group and some people in your group prefer adventure, outdoor beauty in nature, physical activity, thrilling activities, art, or history?
Don't fret. Get ideas from the information below to plan a day or two away from the Las Vegas Strip and Fremont Street (off the Strip).
These off-Strip attractions and activities in or near Las Vegas offer beauty, unique experiences, good value for your money, and often smaller crowds.
I have sorted them alphabetically for ease of reference.
Attractions that are not on the Las Vegas Strip, but are still in Las Vegas: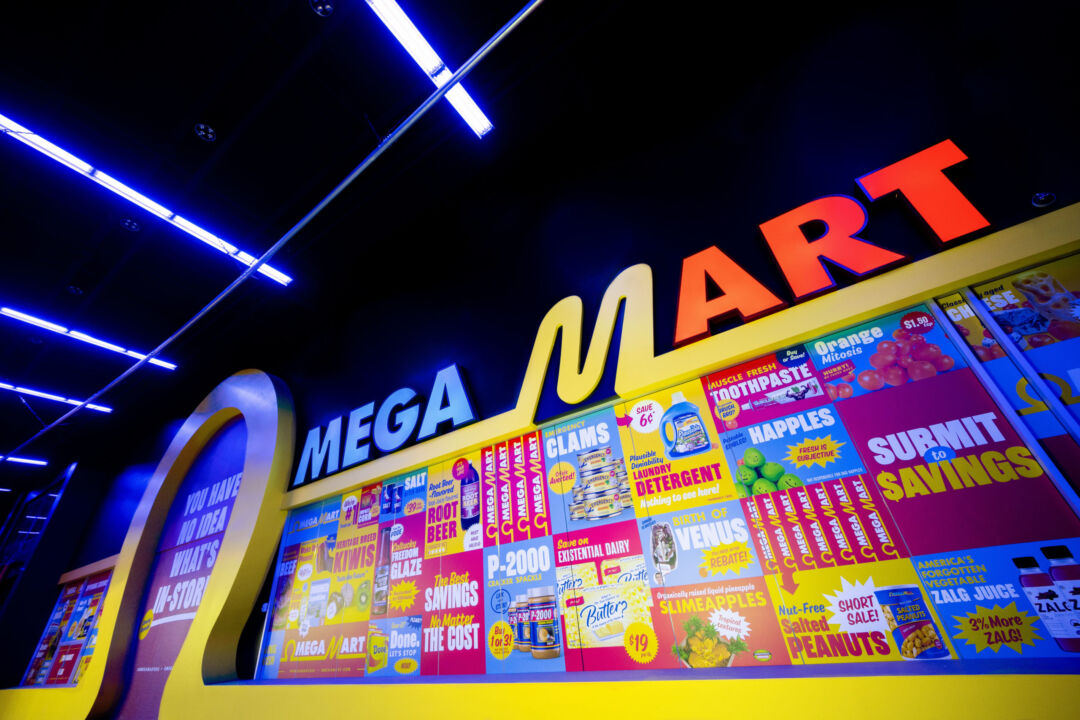 Area 15 is an art, entertainment, dining, & retail complex that opened in 2020.
It is located a mile off the Strip behind the Trump Hotel (about 2 miles from The Strat).
Area 15 has many immersive and interactive art installations such as Meow Wolf's Omega Mart, the Van Gogh 360 degree immersive art experience, Museum Fiasco Cluster sound and light spectacle, and Wink World: Portals Into The Infinite.
Explore The Sanctuary, a 32-foot high bamboo volcano and take a selfie next to the 12-foot tall glowing skull.
Experience high-tech entertainment such as the Birdly flight simulator, Oz Experience virtual reality, Particle Quest augmented reality, and Five Iron virtual golf.
Get your blood pumping by throwing axes at Dueling Axes or riding Haley's Comet indoor zipline.
Enjoy a drink or a meal at Emporium bar and arcade, Oddwood Bar (with a large glowing LED-lit Japanese tree), or The Beast food hall by Todd English.
Boulevard Mall is not far off the Strip behind the Venetian.
This exciting mall has 140 stores and restaurants.
It has entertainment options such as SeaQuest Interactive Aquarium, Galaxy Movie Theatres, Jupiter Express Railroad, Game Center Animal Rides, Dixie Dooley's Magic Shop, First Vegas Virtual Reality, Las Vegas Family Puppet Theater, Versus esports arena, and Rex Center (with laser tag, go-carts, and mini golf).
Located in the East Fremont Entertainment district, the Downtown Container Park has unique stores & restaurants in converted shipping containers. Enjoy The Dome – an immersive, 4K-visual dome entertainment experience, the candy store, a park with a play structure for kids, and a fire-spitting Mantis sculpture in front.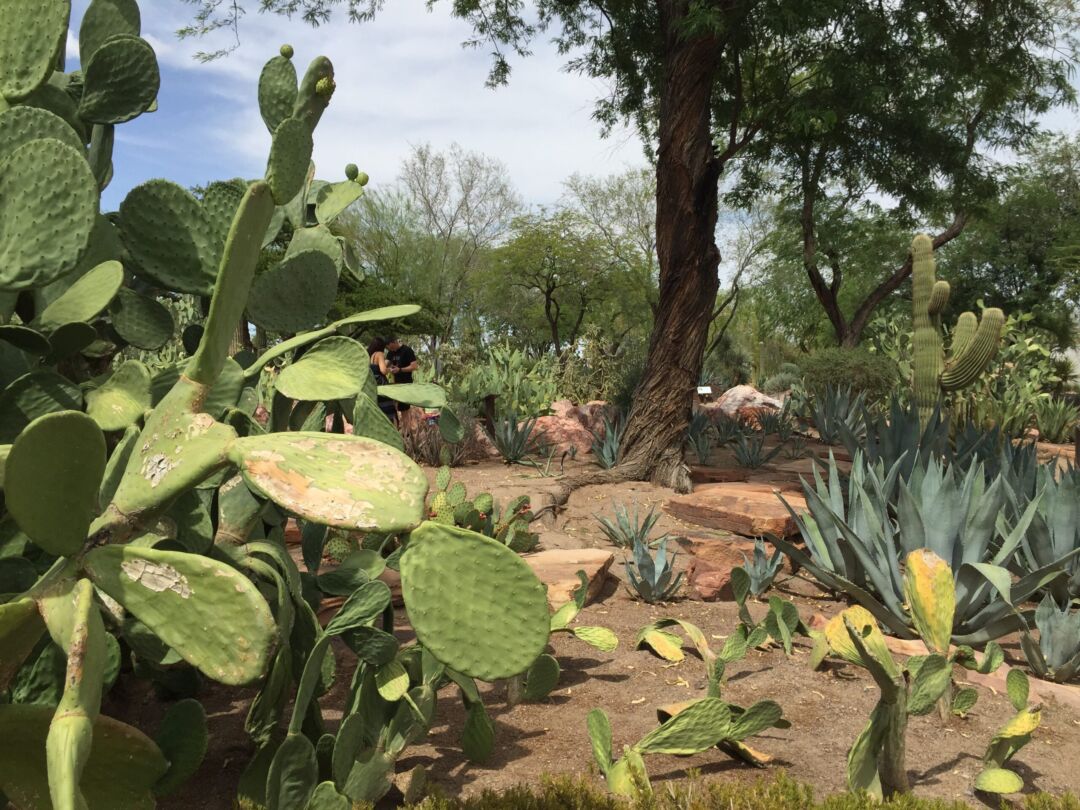 This chocolate factory has free self-guided tours showing how they make their chocolate and candy products with a free sample at the end.
Outside, you will find a great botanical cactus garden with more than 300 types of cactus plants.

Take a short 10-minute cab ride West of the Las Vegas Strip to this massive flea market with up to 600 vendors.
We love finding good deals and unique products and food.
Admission costs only $1.
BONUS TIP – If you like swap meets, you should also check out Broadacres Marketplace, which is only open Friday nights and during the day on Saturday and Sunday. Here you will find over 1,000 vendors, a food market with great food trucks, and live entertainment.
Las Vegas Premium Outlet Malls (North and South)
There are two outlet malls in Las Vegas.
Las Vegas North Premium Outlets is downtown near the West end of Fremont Street. It is an outdoor mall with over 140 retailers plus several restaurants like Shake Shack and Cheesecake Factory.
Las Vegas South Premium Outlets is not far South of the airport on Las Vegas Boulevard. It is an indoor mall with over 140 stores and two food courts inside. You'll find more dining options in the parking lot.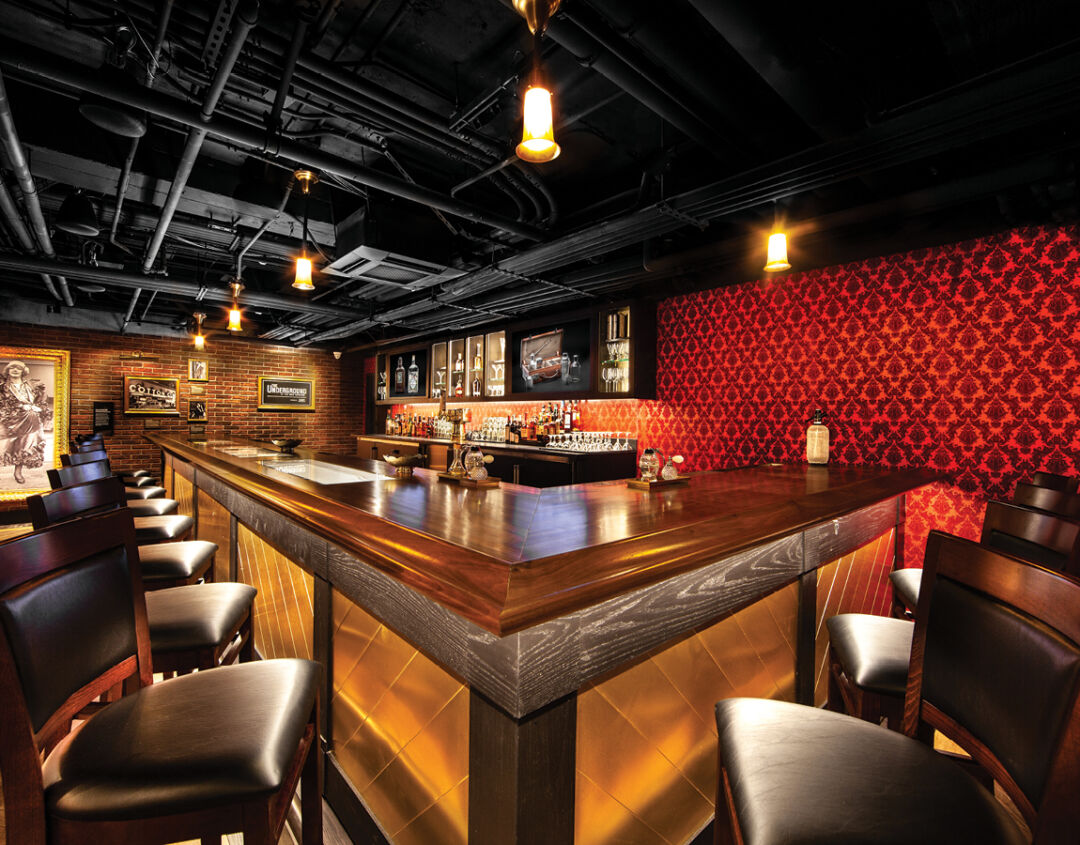 The Mob Museum is located close to Fremont Street.
The National Museum of Organized Crime has over 25 exhibits on 3 floors and a focus on the history of Las Vegas.
The basement has a cool speakeasy lounge you should visit.
The National Atomic Testing Museum is only 1 mile from the Las Vegas Strip.
Here, you will learn about the 928 nuclear tests, 100 of which were above-ground, that were conducted 65 miles away from Las Vegas between 1950 to 1990.
You will also see exhibits about UFO sightings and high-tech test planes.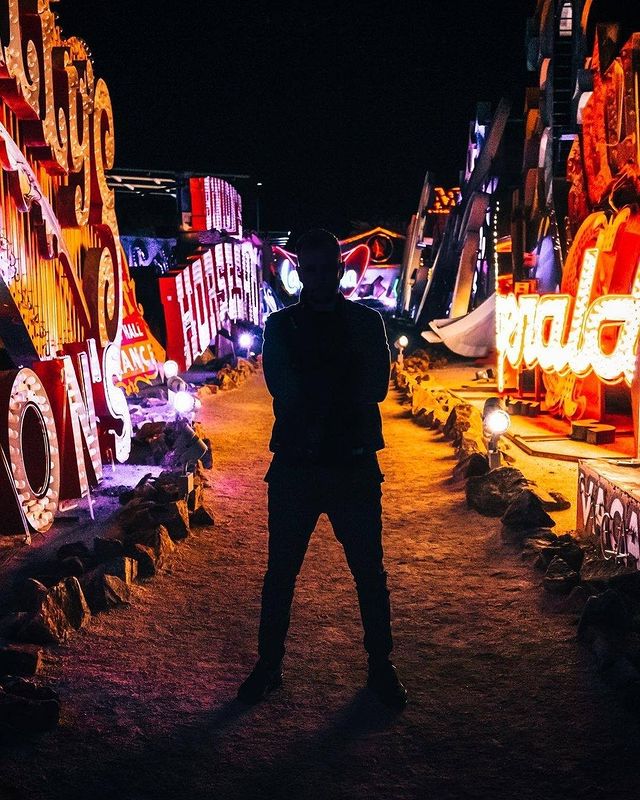 The Neon Museum is located a short cab ride North of Fremont Street.
Re-live the Las Vegas glory days by admiring the historical neon signs from demolished Las Vegas casinos. These neon signs are best viewed at dusk or after dark.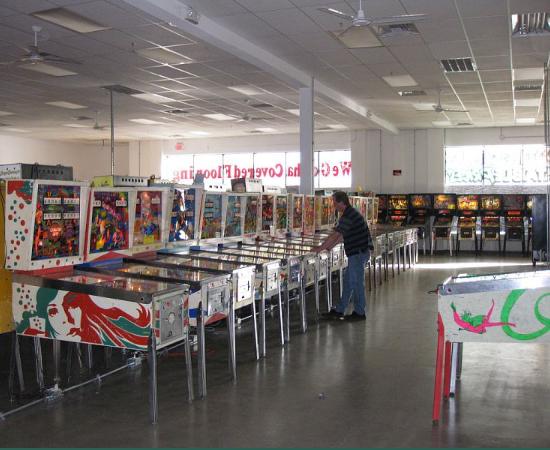 The Pinball Hall of Fame recently re-located to a massive stand-alone building on the Las Vegas Strip across from Mandalay Bay and the Welcome to Las Vegas sign. For the last 10 years it was located off-Strip, so I decided to leave it in this article.
Their website says they have over 200 playable retro pinball machines and 50 arcade games from every decade.  However, someone recently told me that they now have 800 pinball games and 200 arcade games.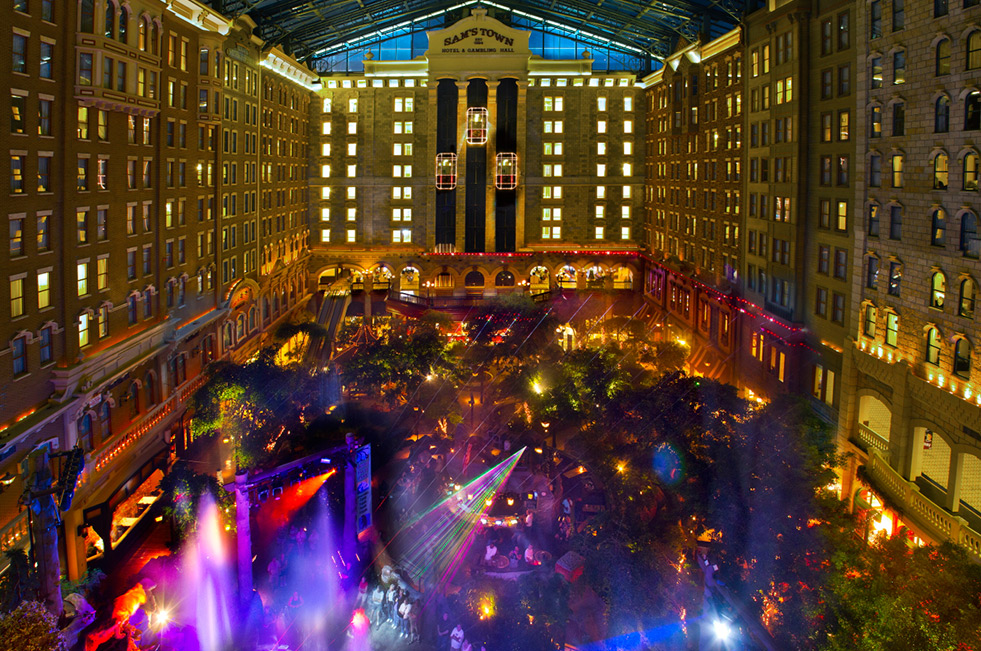 This unique casino and resort is located on the Eastern outskirts of Las Vegas (20 minutes from the Strip) and periodically offers free shuttle service to and from the Las Vegas Strip.
There is a lot to see here besides gambling, including bowling, an arcade, and the Sunset Stampede, a free Laser Light and Fountain Show in the Mystic Falls Park. The park also has trees, bubbling brooks, and animatronic animals.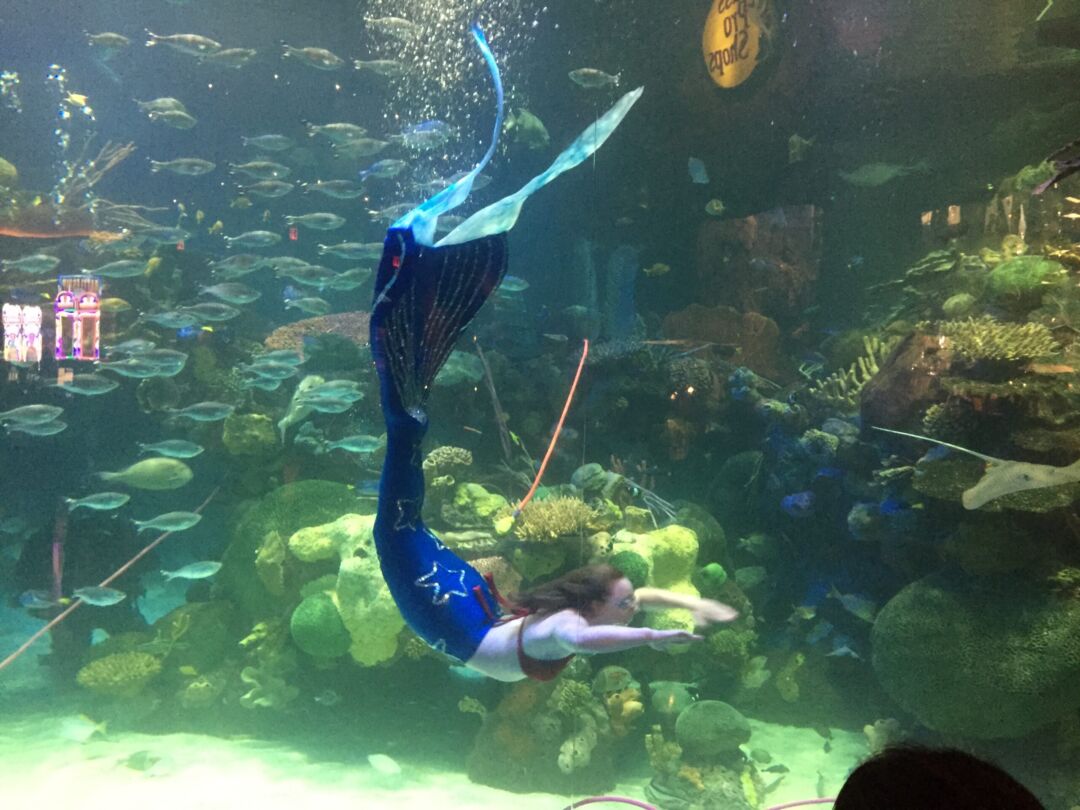 This resort is located just South of the airport and often has very attractive discounts and promotions.
Silverton Casino has a 117,000 gallon aquarium with a fish feeding show and a mesmerizing mermaid show.
Wet 'N' Wild Waterpark is 30-minutes West of the Las Vegas Strip.
Cool off while enjoying many of the body slides and tube slides that you love.
The Haunted Museum is located in downtown Las Vegas
It has been voted the best haunted attraction in America.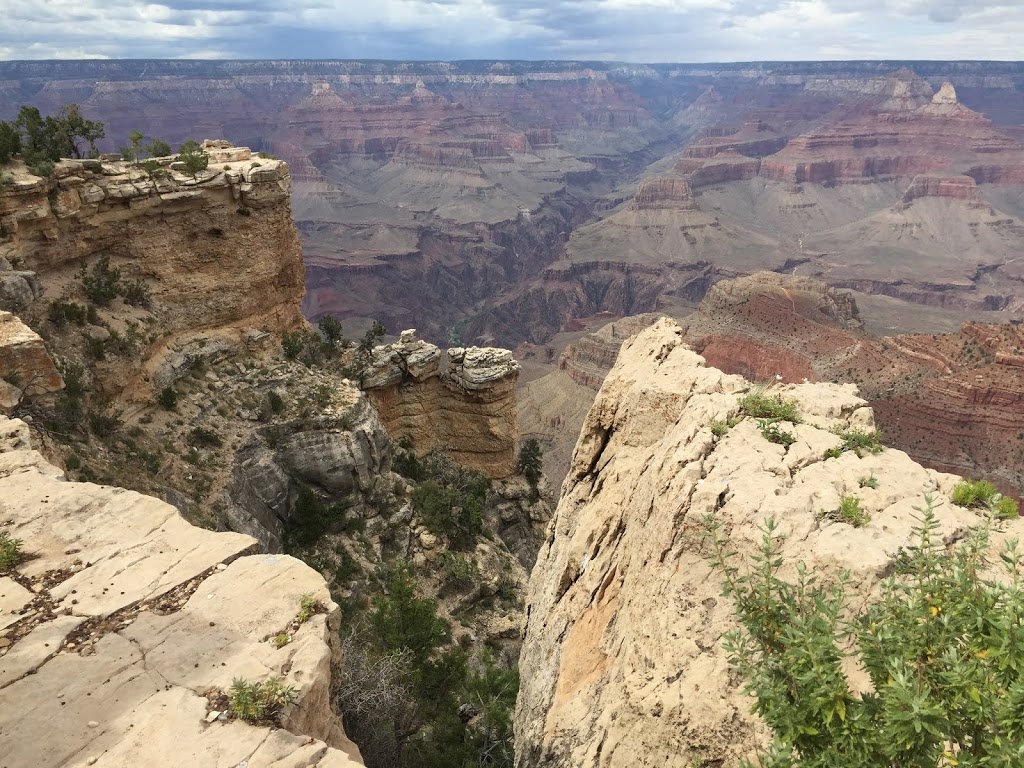 Out of Town Activities (not in Las Vegas, but an easy day-trip or excursion):
* A rental car or bus tour is recommended for these places and activities.
Sightseeing & Hiking
Death Valley National Park is 160 miles away from Las Vegas to the West.
This park is the hottest, driest and lowest elevation national park in the USA.
In addition to admiring the haunting desert landscape, you will see a surprising variety of wildlife.
Death Valley is most famous for being a filming location for a few of the Star Wars movies.
Rhyolite Ghost Town is on the edge of Death Valley National Park. It is worth checking out if you are making the trip to Death Valley.
If your trip permits enough time, we suggest you visit Grand Canyon National Park, a 1,200,000 acre National Park in Northwestern Arizona.
It is absolutely spectacular, which is why it is one of the seven natural wonders of the world. You can wander trails along the cliff tops and find breathtaking observation decks. You can also venture to the bottom of the canyon for a totally different experience.
To get to the Grand Canyon from Las Vegas, you can take bus tours or even helicopter tours.
The South Rim is great for first-time visitors for its abundance of visitor services and lower cost. It's quite a drive, as it is a 4.5 hour trip without taking any detours along historic Route 66.
Grand Canyon West Rim and the Grand Canyon Glass Skywalk are closer to Las Vegas (closer to a 2-hour drive), but the cost is higher and it is not part of Grand Canyon National Park.
Explore Grand Canyon Caverns, which is 200 feet below ground and is the largest dry cavern in the USA.
Use one of the rafting outfitters in this article to experience kayaking, river rafting, and whitewater rapids on the Colorado River through the Grand Canyon.
Mount Charleston is in Spring Mountains National Recreation Area, which is 39 miles West of Las Vegas and not far from Red Rock Canyon.
If you go here during the Winter, you can experience the beauty of snowy slopes and try skiing at the Las Vegas Ski and Snowboard Resort.
In the Summer, you can enjoy outdoor activities such as horseback riding, which is highly recommended, and hiking.
Be sure to stop at Gilcrease Orchard for apple and pumpkin picking or to sample homemade apple cider.
Red Rock Canyon National Conservation Area is only 17 miles West of the Las Vegas Strip.
Of all the off-strip attractions, this one seems to be the the most recommended on the social media posts that we have seen.
This area offers a scenic drive and hiking on 26 trails through a 13 Mile Loop with a magical overlook viewpoint.
Visitors can have a picnic and walk among a variety of plant and animal life under 3,000-foot-high red rock formations. Keep an eye out for 800 year old petroglyphs (rock wall drawings).
The more adventurous might even do a bit of rock climbing here.
Travel a few miles South of Red Rock Canyon to find Bonnie Springs, which is a reproduction of an 1880s Western mining town.
Las Vegas Springs Preserve is only 3 miles West of downtown Las Vegas.
Springs Preserve is home to natural beauty and history.  You'll be amazed at all of the things to do there, such as:
– Boomtown 1905, a life-sized, re-creation of the Las Vegas streetscape from 1905 with free admission,
– a Butterfly Habitat,
– hiking on nearly 4 miles of trails,
– a narrated, full-sized locomotive train ride around the historic 2.2 mile Exploration Loop Trail,
– bike rentals (only on weekends),
– live animal shows,
– the 8-acre Gardens at the Springs Preserve botanical gardens with 1,200 species of desert plants,
– Origen Museum (containing 3 galleries, a traveling exhibit, a theater, and live animals), and
– the 70,000-square-foot Nevada State Museum.
Valley of Fire is a 46,000 acre state park located 50 miles northeast of Las Vegas.
The picturesque red rock formations look like they are on fire, especially on a sunny day.
As you hike around and explore, you might see 2,500 year-old petroglyphs and dinosaur fossils.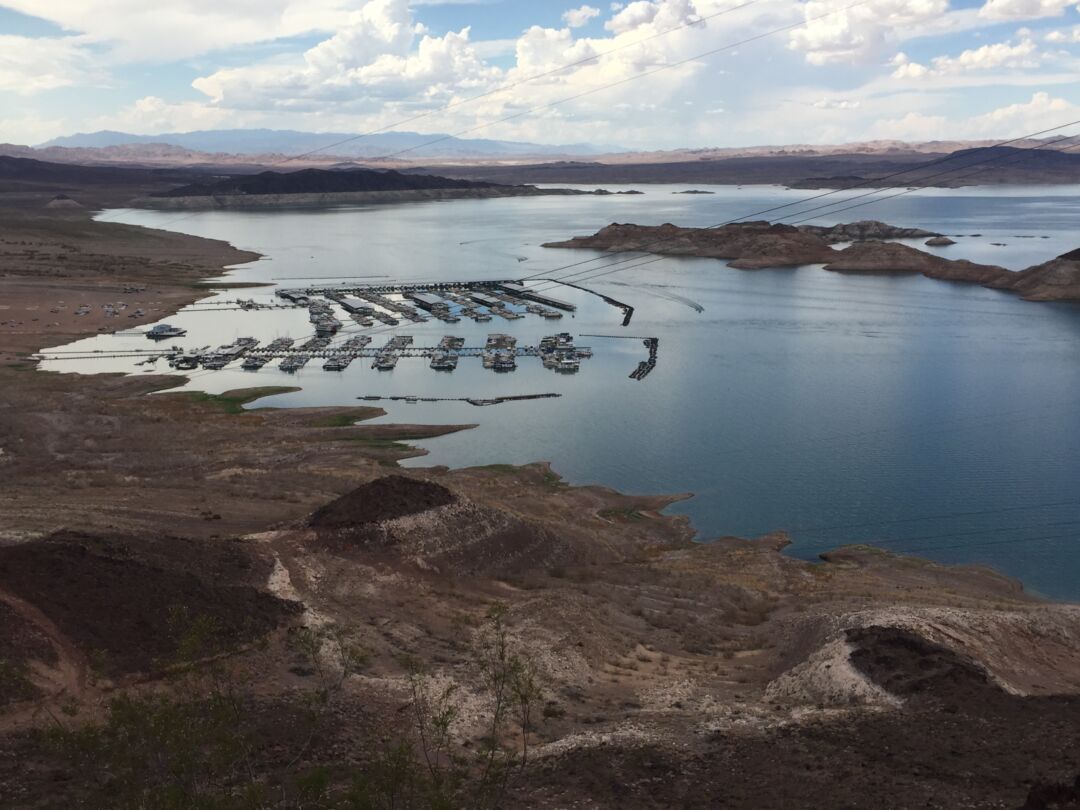 Watersports
The Black Canyon is located at the base of the Hoover Dam, where the canyon walls rise 2,000 feet above you.
The Black Canyon Raft Tour departs from the Lake Mead RV Village and takes you down the Colorado River to Willow Beach Marina.
Lake Mead is located 24 miles southeast of Las Vegas right beside the Hoover Dam.
Lake Mead is a man-made lake on the Colorado River formed by the construction of the Hoover Dam. It is the largest water reservoir in the United States and provides water to the states of Arizona, California, and Nevada.
Lake Mead has a recreation area where you can go to a museum, rent a boat or kayak, or take a lovely and relaxing charter cruise.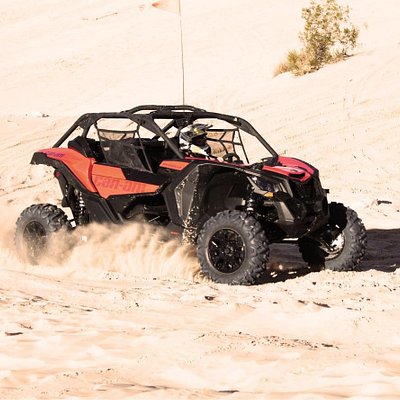 Motorsports
ATV and dune buggy tours
Off-road driving tours are offered by many tour operators that take you to different places and use different vehicles such as all-terrain vehicles and custom-made dune buggies. The tours start in Las Vegas and then you are taken out in the desert for some off-road wild rides in cool vehicles. Check out the attraction ratings and comments on TripAdvisor to help select the tour that is right for you.
Race car driving
Some thrill seekers dream of driving exotic luxury sportscars or race cars. You can live this dream through a variety of companies like Dream Racing, Exotics Racing, NASCAR Racing Experience, Richard Petty Driving Experience, and Speed Vegas. Many are located at the Las Vegas Motor Speedway.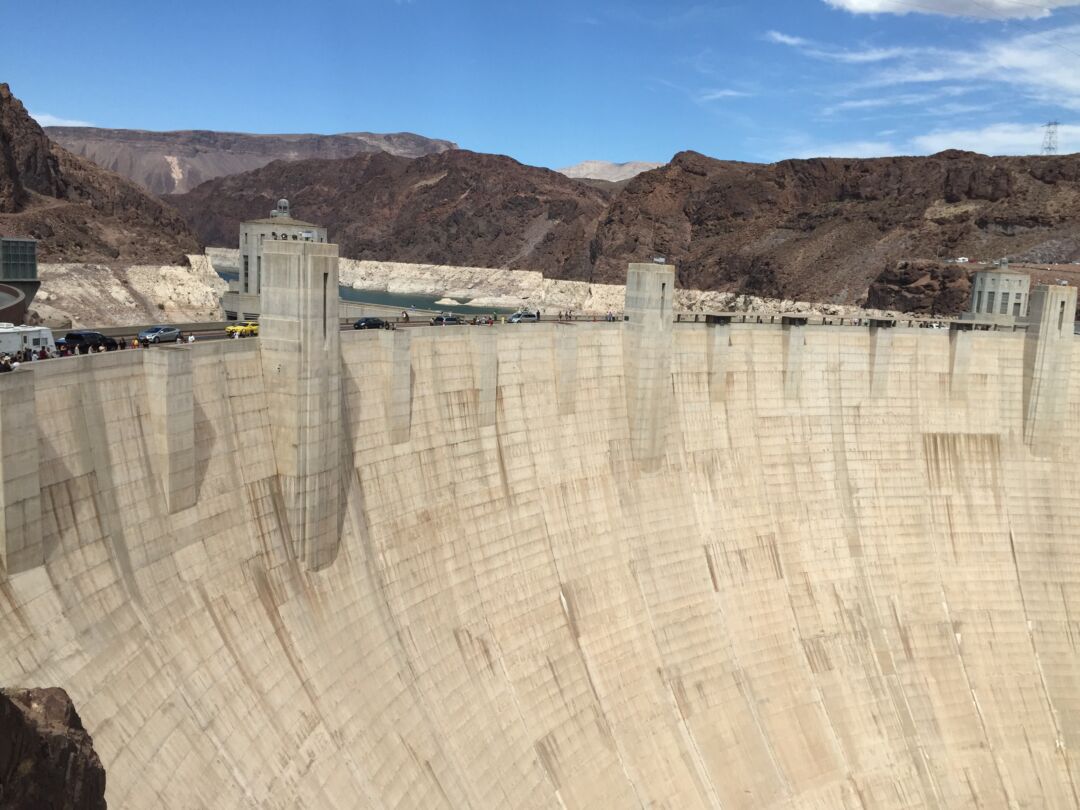 Other Activities & Attractions near Las Vegas, Nevada
Boulder City is located near the Hoover Dam.
This historic town is home to the Nevada State Railroad Museum, many antique stores, and an antique market. Boulder Dam Brewing Co. is a popular dining spot. There are a few unique things to do nearby. Go to Hemenway Valley Park to view a herd of up to 60 Bighorn Sheep. Pedal a railbike downhill for 4 miles along the railroad tracks through the Nevada desert, River Mountains and Eldorado Valley. To save some energy, you can also take a scenic 35-minute train ride on the Nevada Southern Railway.
Buffalo Bill's is located in Primm, Nevada, approximately 40 miles South of Las Vegas near the California state line.  It is currently closed due to the pandemic, but a nearby sister property called the Primm Valley Resort & Casino is open.
Of course, you can have fun gambling or enjoy a nice meal at these resorts, especially during a pit-stop if you are travelling between Las Vegas and Los Angeles.
To us, the most interesting reason to stop used to be the thrilling attractions such as the Adventure Canyon Log Flume, 225-foot tall Turbo Drop drop ride, Desperado Roller Coaster, and 3-D simulator called "The Vault" at Buffalo Bill's. Unfortunately, these attractions are all closed as of April 2021 and it is unclear when they will re-open, if ever.
You will also find a golf course and outlet mall in the area.
Extraterrestrial Highway
UFO-hunters and alien conspiracy theorists travel Nevada State Route 375 towards Area 51, which is why it is called the Extraterrestrial Highway.
Some people believe crashed alien spaceships are stored & tested at Area 51. What we know is that advanced military aviation technology is tested there.
Since people can't actually enter Area 51, which is on a military base, they meet at the Little A'Le'Inn in the nearby town of Rachel, Nevada or at a nondescript black mailbox in the middle of nowhere on the side of the road between Rachel and Alamo, NV. Some people leave letters addressed to the little grey men in the black mailbox.
The drive is a daunting 150 miles each way if you are up for it.
Here, you might meet people with similar interests to swap stories or make plans to watch the sky for unknown aerial phenomena.
Hoover Dam is on the way to Grand Canyon at the border between Nevada and Arizona, and is right next to Lake Mead.
Hoover Dam is a concrete arch-gravity hydroelectric dam in the Black Canyon of the Colorado River. It provides electricity to parts of Nevada, California, and Arizona.
Visitors can take guided tours inside the dam to learn about how this engineering marvel was constructed in the 1930s and how it works.
Seven Magic Mountains is a free art installation by Ugo Rondinone consisting of seven towers of colorful, stacked boulders standing more than thirty feet high.
It is located 10 miles south of Las Vegas in the Ivanpah Valley.
Visitors love to take memorable pictures here, but maybe not for much longer. The outdoor exhibit might not exist after 2021 because it was built on public land with a time-limited permit.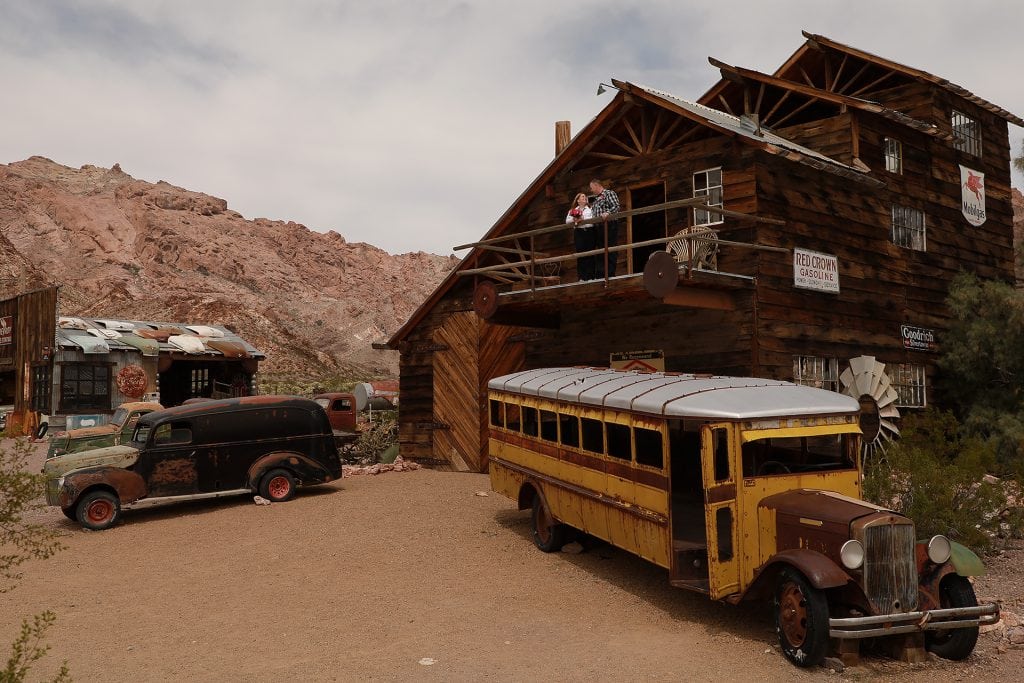 Ghost Towns
We will not go into detail about the ghost towns listed below, but if you want to see what life was like a 100+ years ago in Nevada, visit one of these ghost towns.
Eldorado Canyon, which is a 1-hour drive Southeast of Las Vegas, has a "living ghost town" called Nelson Ghost Town you can explore. You can also tour the abandoned Techatticup mine near the town of Nelson, Nevada.
Belmont ghost town is 200 miles northwest of Las Vegas. By the 1870s, 2,000 Belmont residents enjoyed 4 stores, 2 saloons, 5 restaurants, a post office, an assay office, a bank, and a school as well as 2 newspapers and a courthouse. Dirty Dick's Belmont Saloon is one of the best bars in the state.
Nearby Tonopah is also a nice place to visit for history (check out the Central Nevada Museum) and attractions above such as the Extraterrestrial Highway. This is not a ghost town, but Tonopah's Creepy Clown Motel is a creepy and weird place to visit. The Clown Motel was named "America's Scariest Motel" because of its clown theme and proximity to the cemetery where many miners were laid to rest after the Tonopah-Belmont Mine Fire of 1911. This motel houses 2,000 clowns from every era and part of the world. One big drawback is that it is very far away – 200 miles Northwest of Las Vegas.  There are a few mines in the area that offer tours.
Close to Tonopah, you will find Goldfield, which is a historic mining town from the wild west that is 160 miles away from Las Vegas in central Nevada. Goldfield was the largest city in Nevada from 1903-1910. The living ghost town's main street has shops and historic buildings. It is best known for the 100-year-old Santa Fe Saloon, where you might meet the meanest bartender in the country.  It is also worth visiting the Goldfield Historic Cemetery, where you can read some wild epitaphs on headstones and might see a ghost at night. Don't get it confused with Goldfield Ghost Town in Arizona, which is 300 miles away from Vegas and is where you can pan for gold, tour inside the historic Mammoth Gold Mine, visit the Goldfield Museum, and watch a staged old west gun fight.
Another ghost town near Tonopah is Manhattan, which is located in scenic Big Smoky Valley, 200 miles north of Las Vegas. Many prospectors were drawn to Manhattan in the mid 1860s to partake in a silver mining boom and again for a gold rush in the early 1900s. There are not many buildings in this small town, but you will see an old bank and church, gold mines, and other ghost towns nearby.
Reno, Nevada has its own history preserved from its mining glory days if you look and you will find a few more ghost towns near Reno.
Not everyone wants to gamble, drink, and see shows every day of their Las Vegas vacation. Others just want a break from the crowds where they can see or do something special.
We hope this article has given you lots of food for thought when planning your next trip to Las Vegas.
Let us know in the comments below if you try any of our suggestions or if you have experienced them before. Also, please share any other great ideas for off-strip things to do in Las Vegas that are not on the Las Vegas Strip or Fremont Street.
* AUTHOR NOTE: Access to businesses, attractions, and parks are subject to change, especially due to pandemic health restrictions and related tourism and business conditions. Please check the website or call before going to avoid disappointment, especially if you are driving an hour or more to get to some of these locations. 
Happy Travels,
Kevin & Tina
Please subscribe to our newsletter to receive notifications for new posts and other content. 
P.S. Here are links to our social media accounts, in case you want to connect that way:
Retirestyle Travel Instagram
Kevin's LinkedIn
Retirestyle Travel Facebook Page
Kevin's Pinterest
Retirestyle Travel TikTok
Retirestyle Travel Twitter
Retirestyle Travel YouTube (Please check out our YouTube Channel for travel videos)
You May Also Like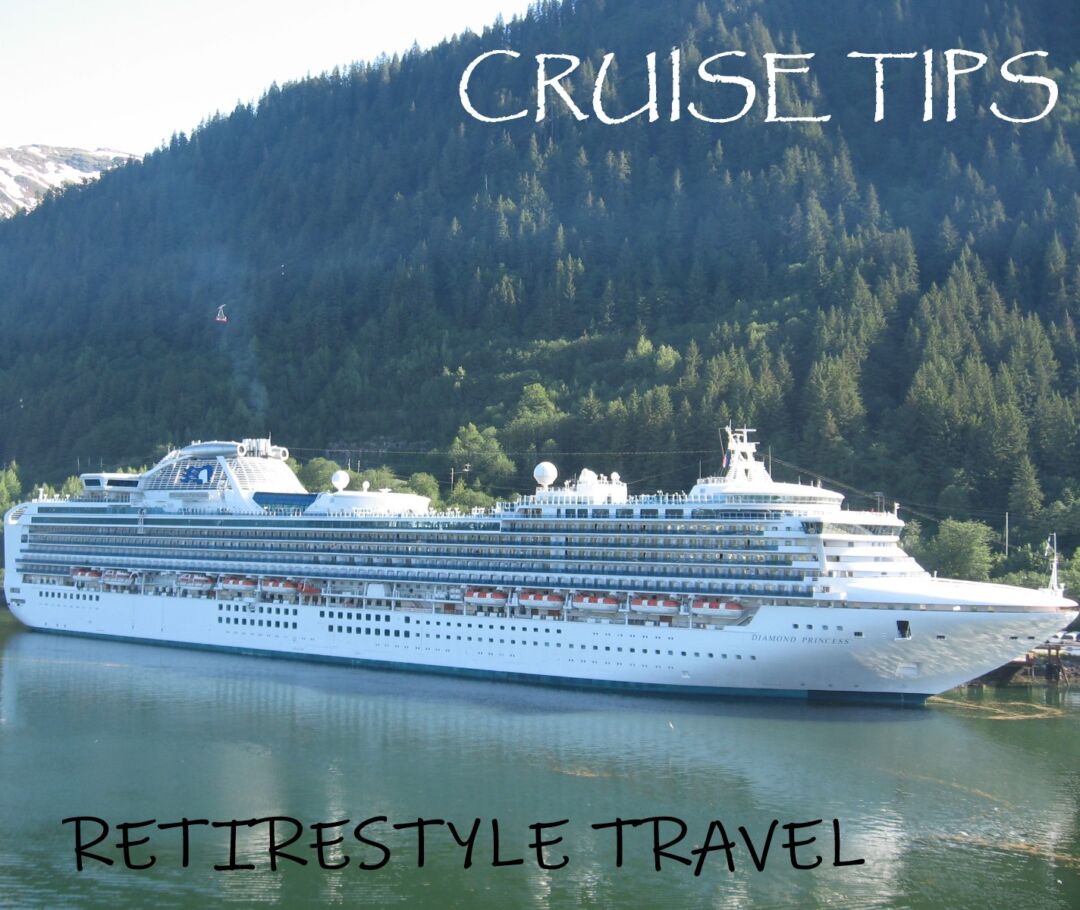 April 15, 2020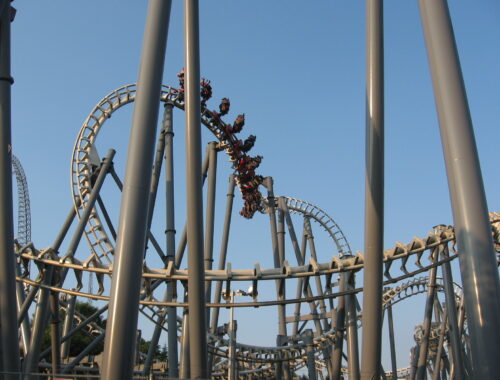 February 26, 2020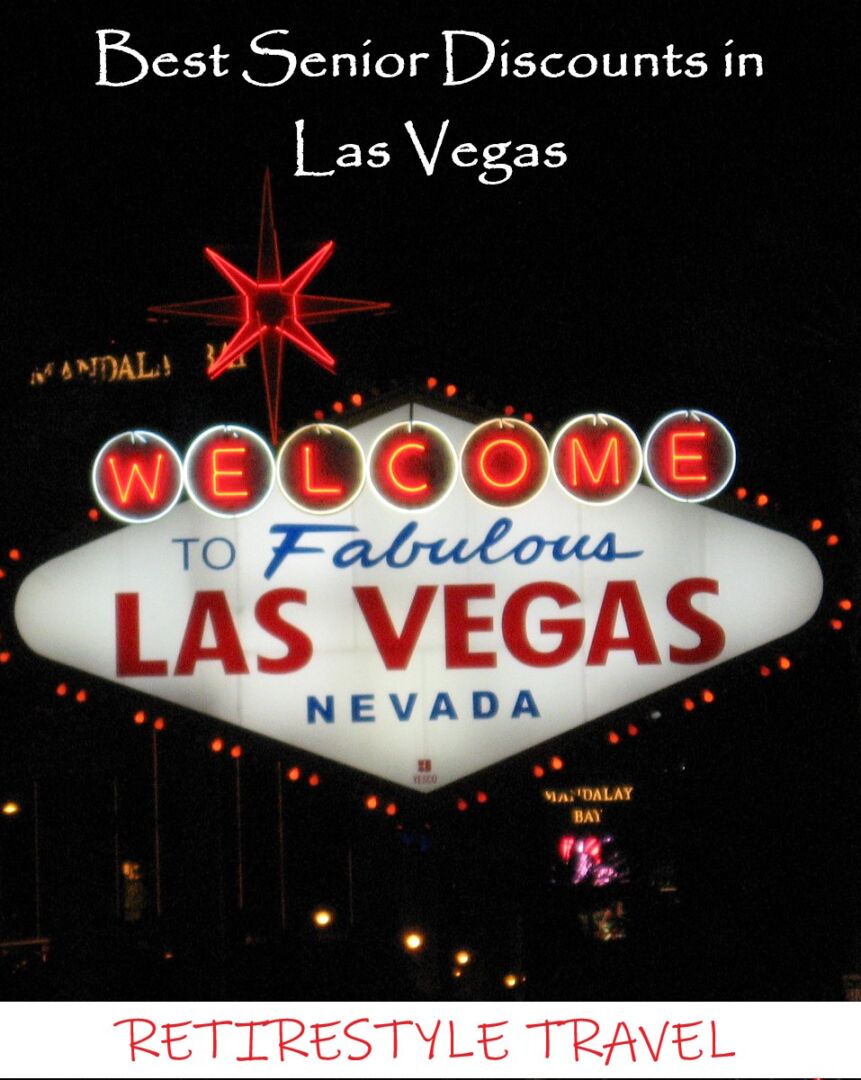 March 20, 2020