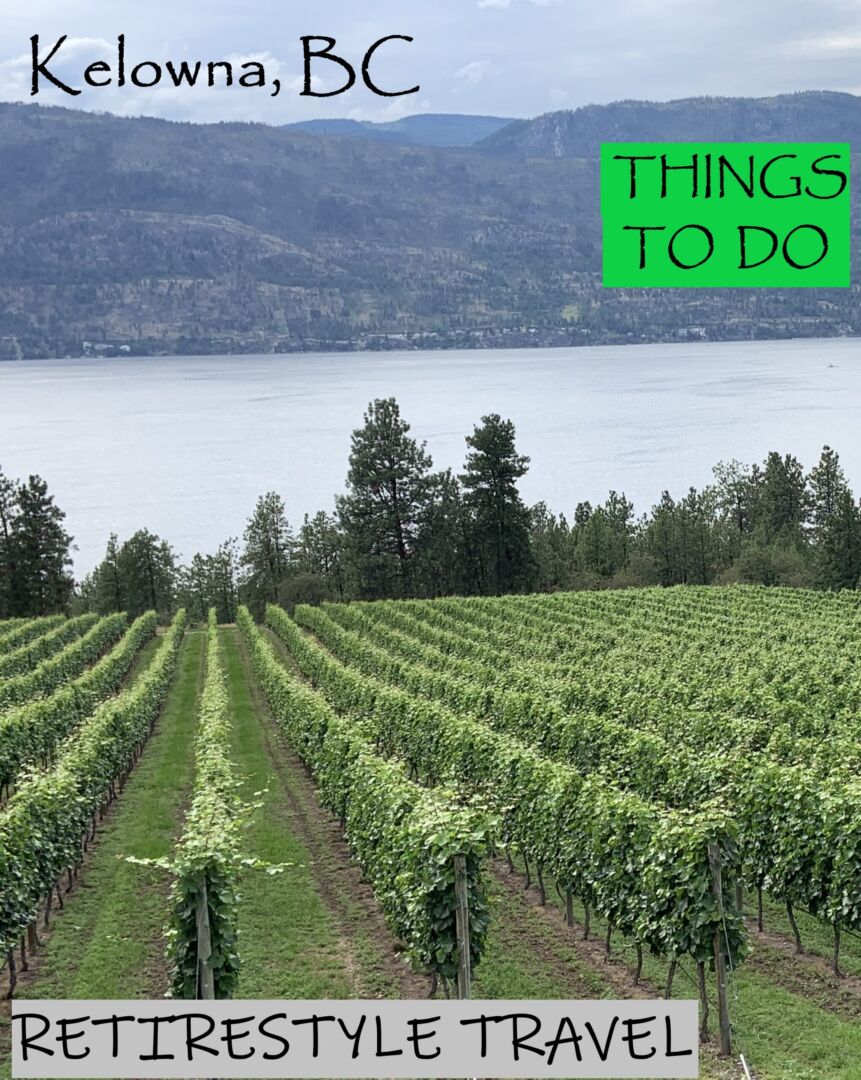 Things To Do In Kelowna, BC, Canada – Travel Tips
April 25, 2020
Things To Do In Kelowna, BC (Kelowna Travel Guide)
Kevin used to travel to Kelowna, British Columbia, Canada a few times a year for business. He fell in love with the place.
A subsidiary of WestJet called Swoop started offering inexpensive direct flights from Winnipeg to Kelowna in 2019, so Kevin took the family to Kelowna in Summer of 2019 and it was a vacation unlike any before. Click here to see their itinerary for this 5-day trip.
Kelowna is so beautiful because it has Okanagan Lake in the middle of town and it is surrounded by provincial parks, pine forest, vineyards, orchards and mountains.
It has the feeling of a beach vacation town, but has most of the conveniences of a big city, including an international airport. The population is around 200,000 people, but they get almost 2 million tourists per year.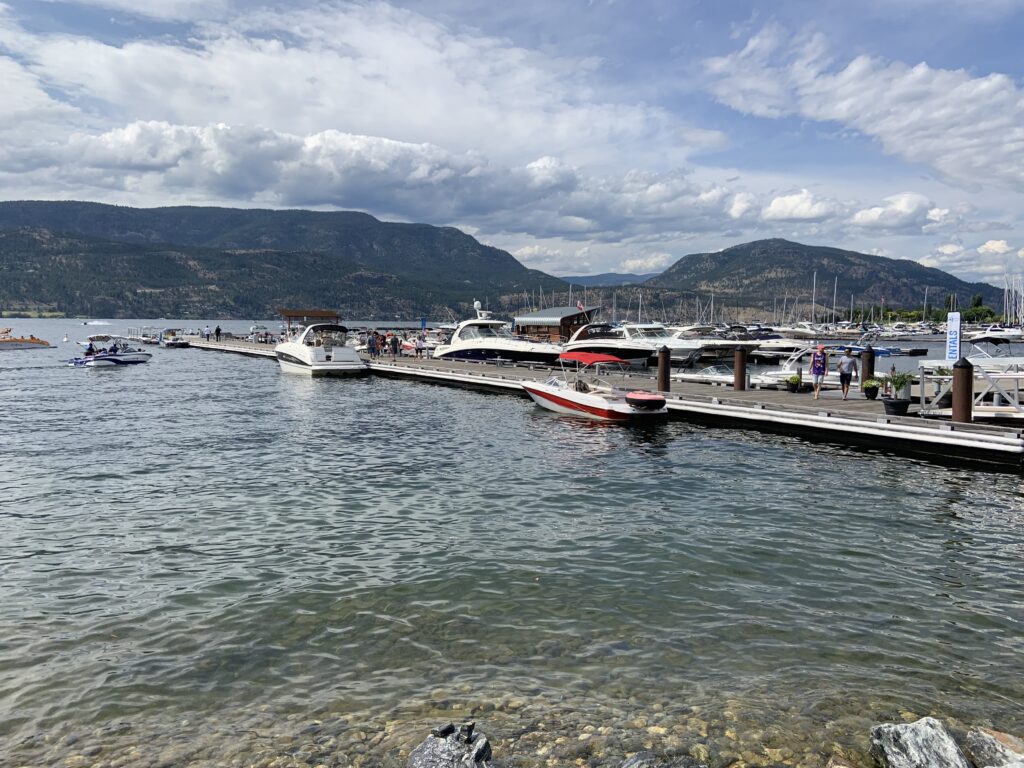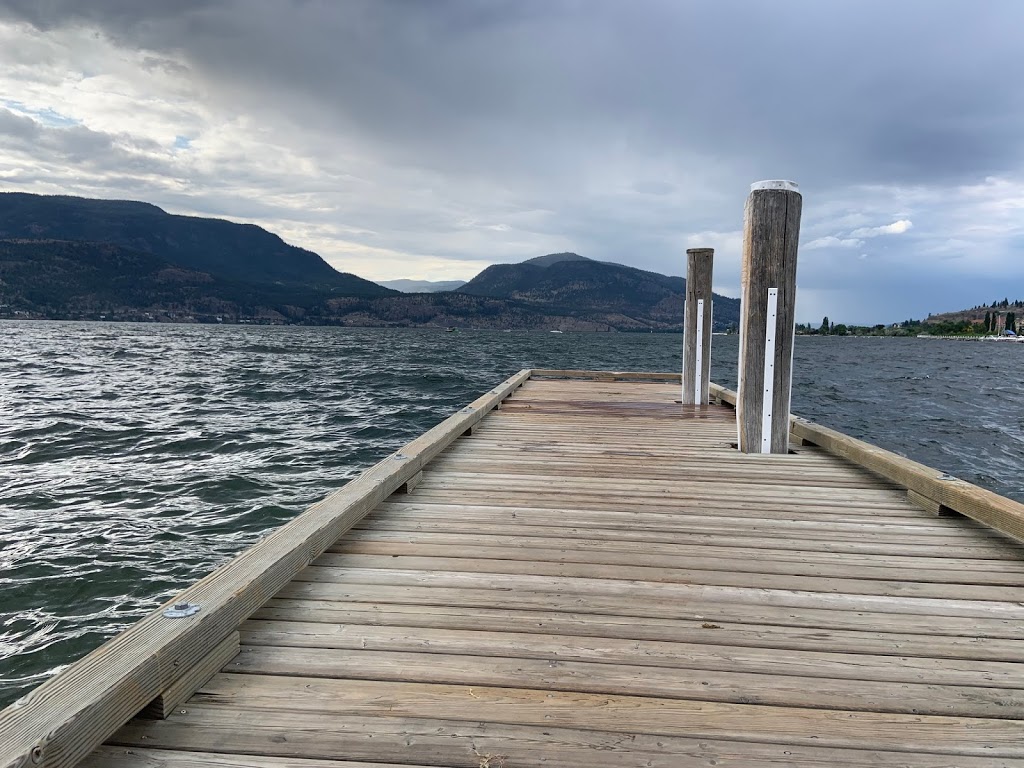 Its downtown area incorporates waterfront City Park and a lakeside cultural and entertainment district.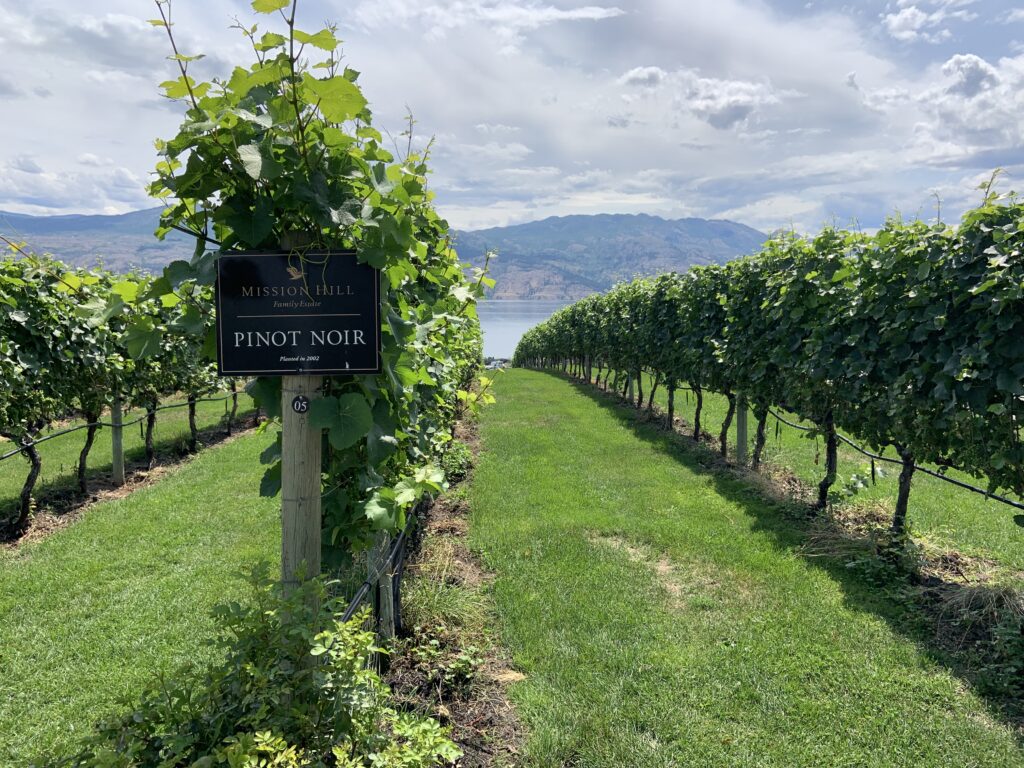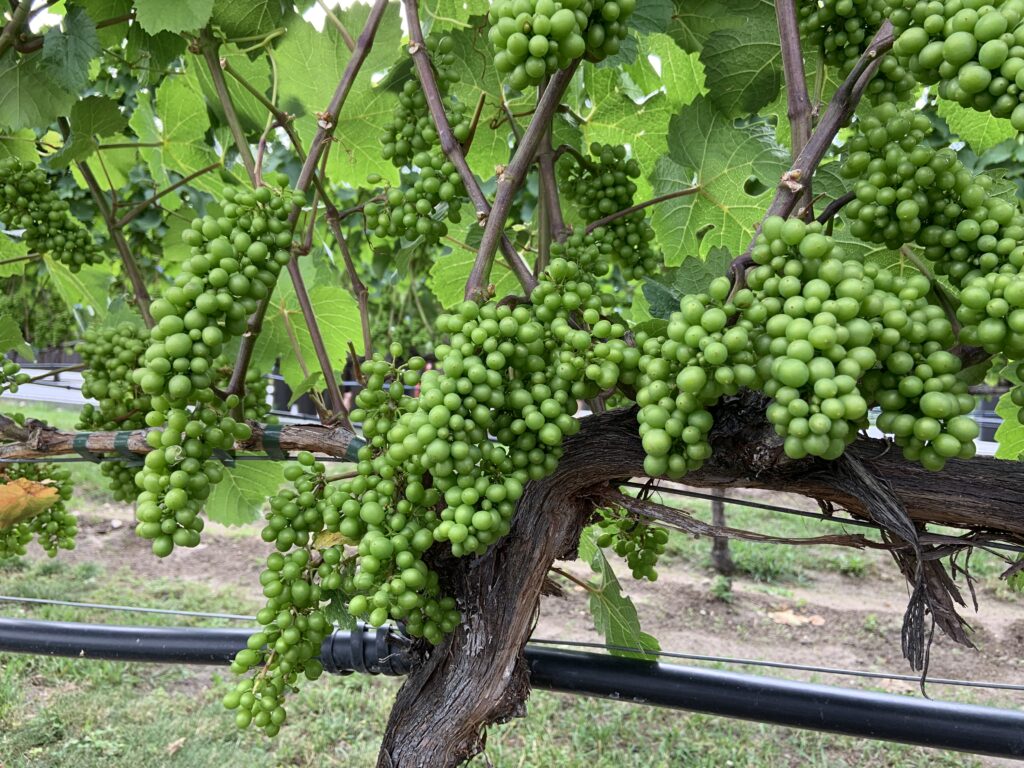 There are over 20 wineries within a 20-minute drive of downtown Kelowna plus a number of breweries, distilleries and cideries that each offer tours and tastings.  These places will normally charge for the tasting (3 or 4 one-ounce servings), but will deduct that amount from any alcohol purchase you make. Be careful not to drink and drive, so we recommend that you either take a wine tour by bus or make sure you have a designated driver.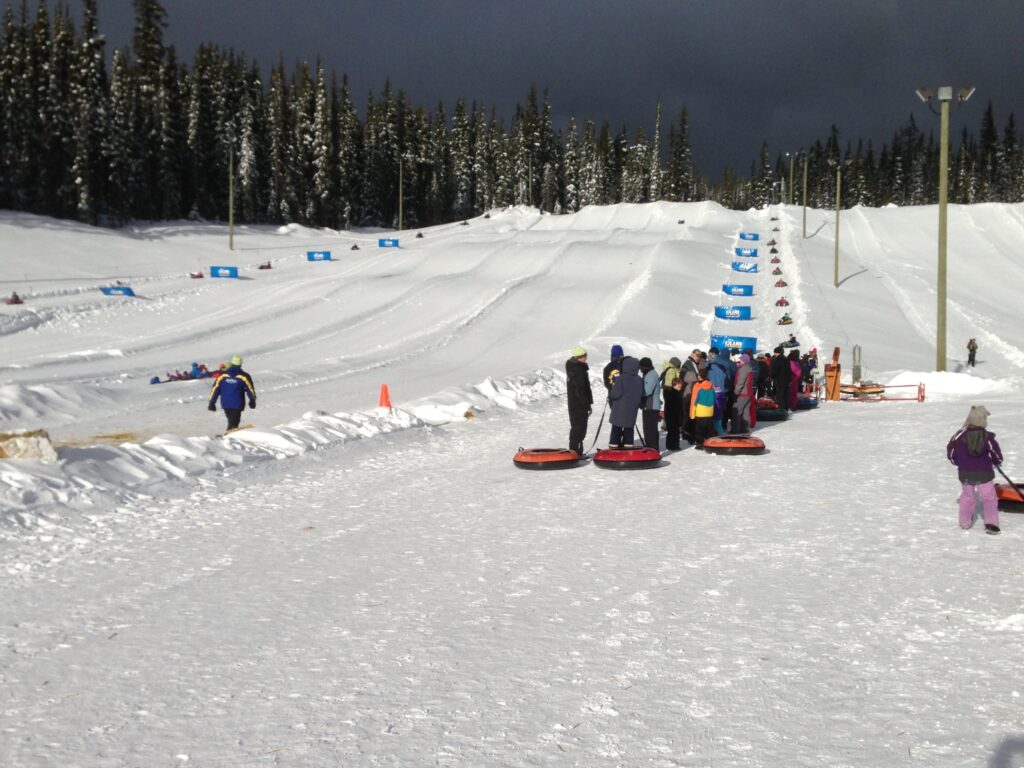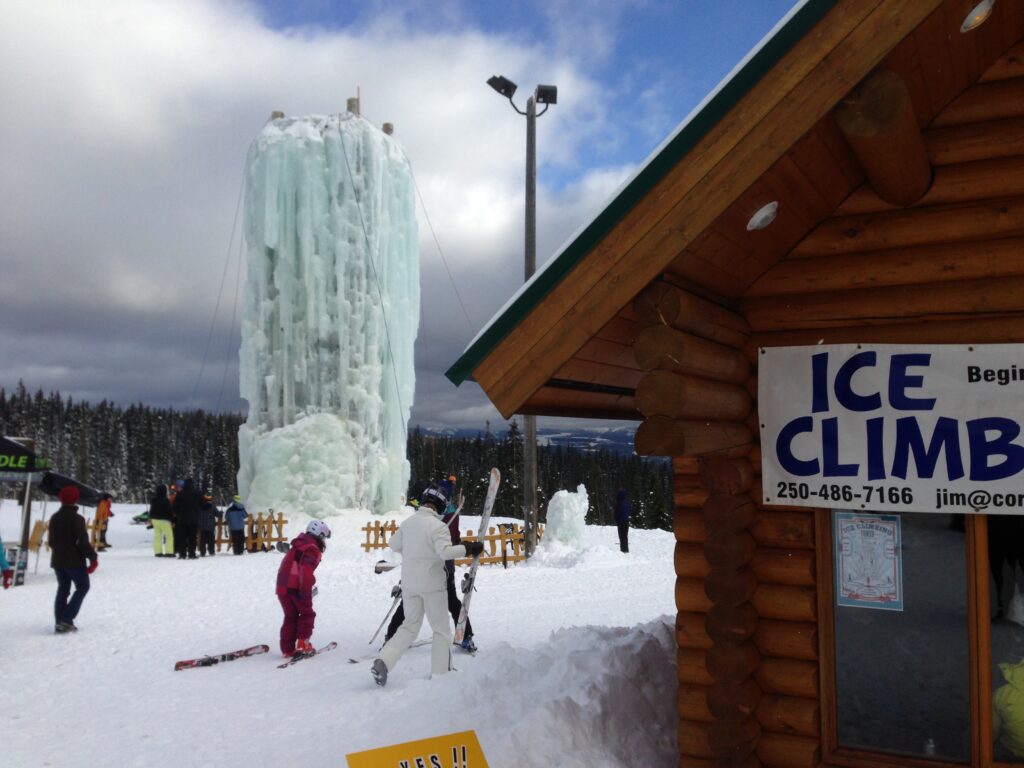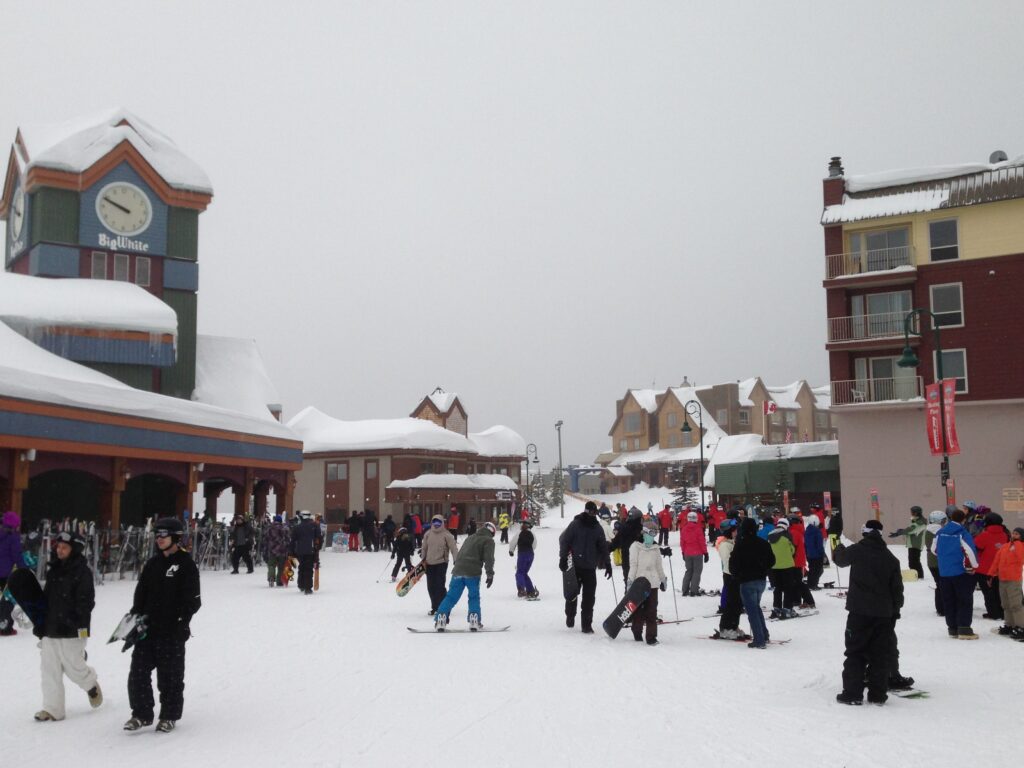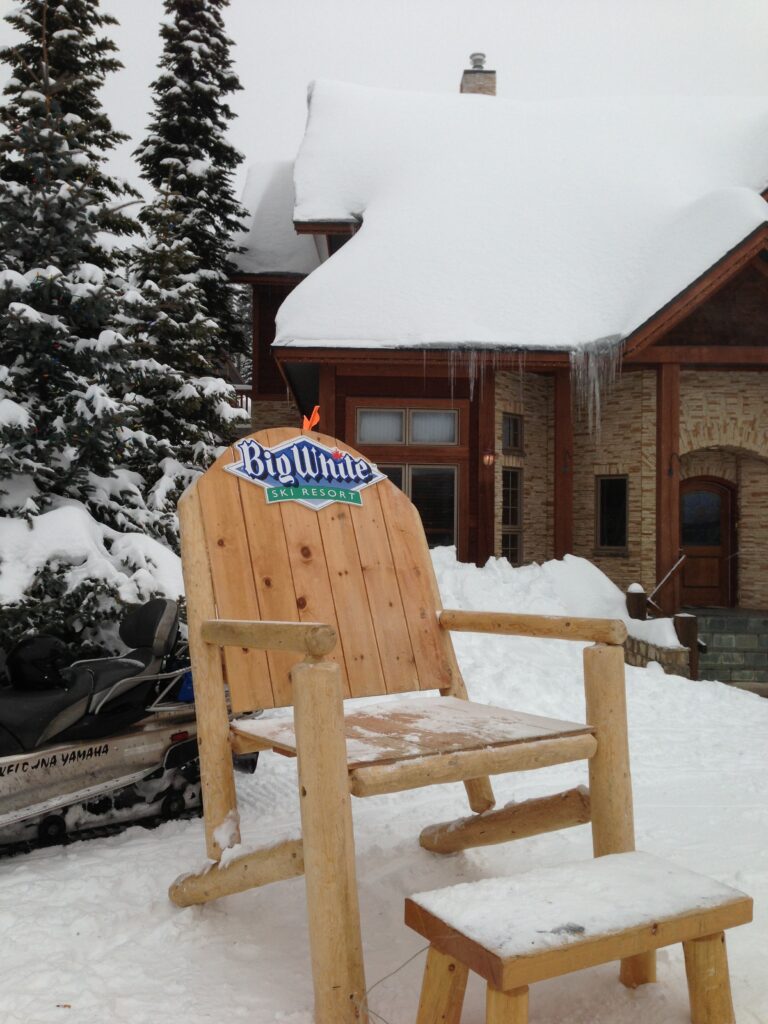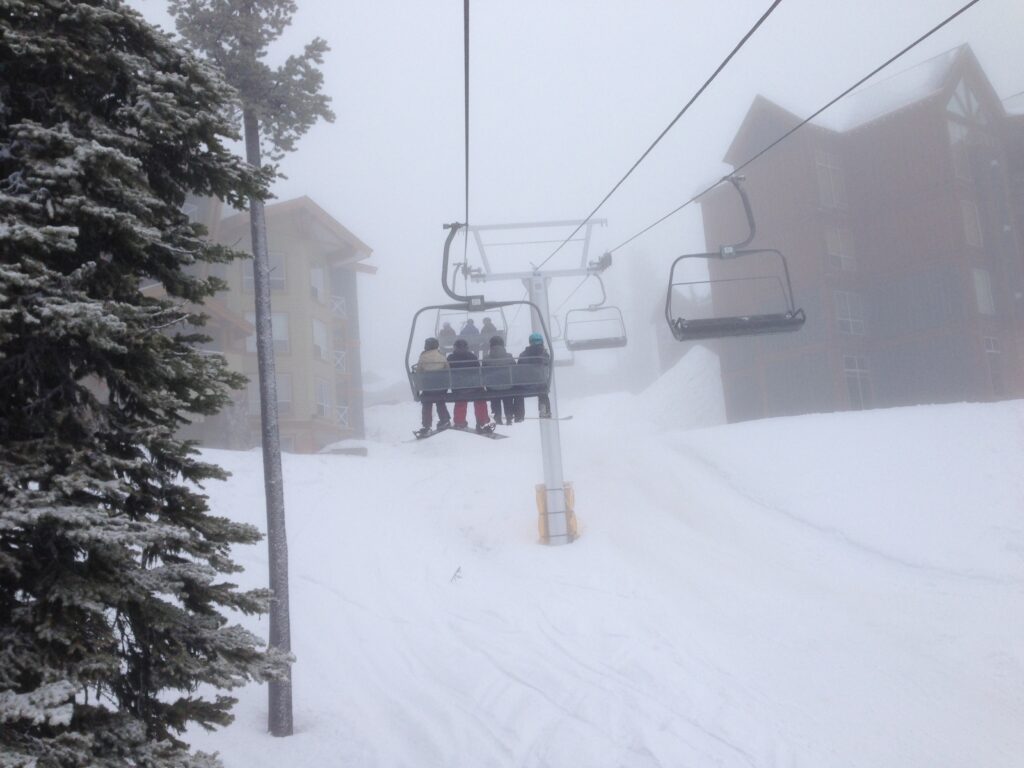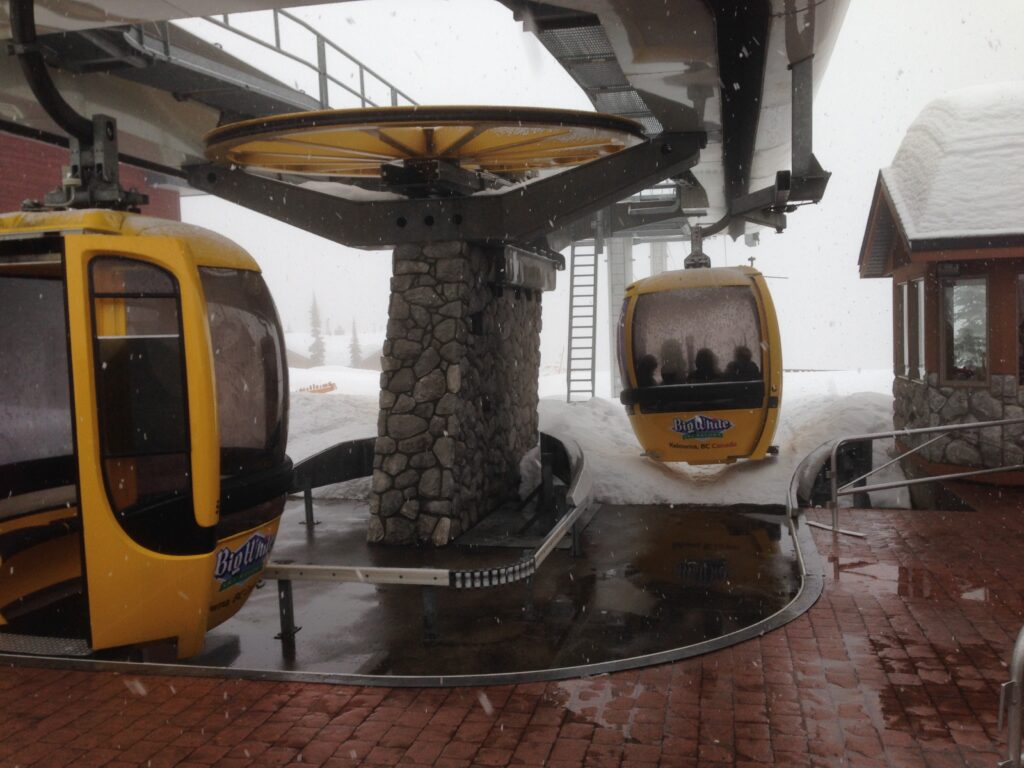 Skiing at Big White Ski Resort is less than 1 hour away in the Winter.  This ski hill has so much to do that we could write another post about our trips there.
The Okanagan Valley is becoming one of Canada's most sought-after retirement hotspots partly because of its numerous wineries, restaurants, golf courses, and municipal activities such as pickleball, tennis, and swimming.
The biggest reason people want to retire there is the weather. Compared to the rest of Canada, Kelowna has mild winters and hot, sunny summers that are typically around 30 degrees Celsius.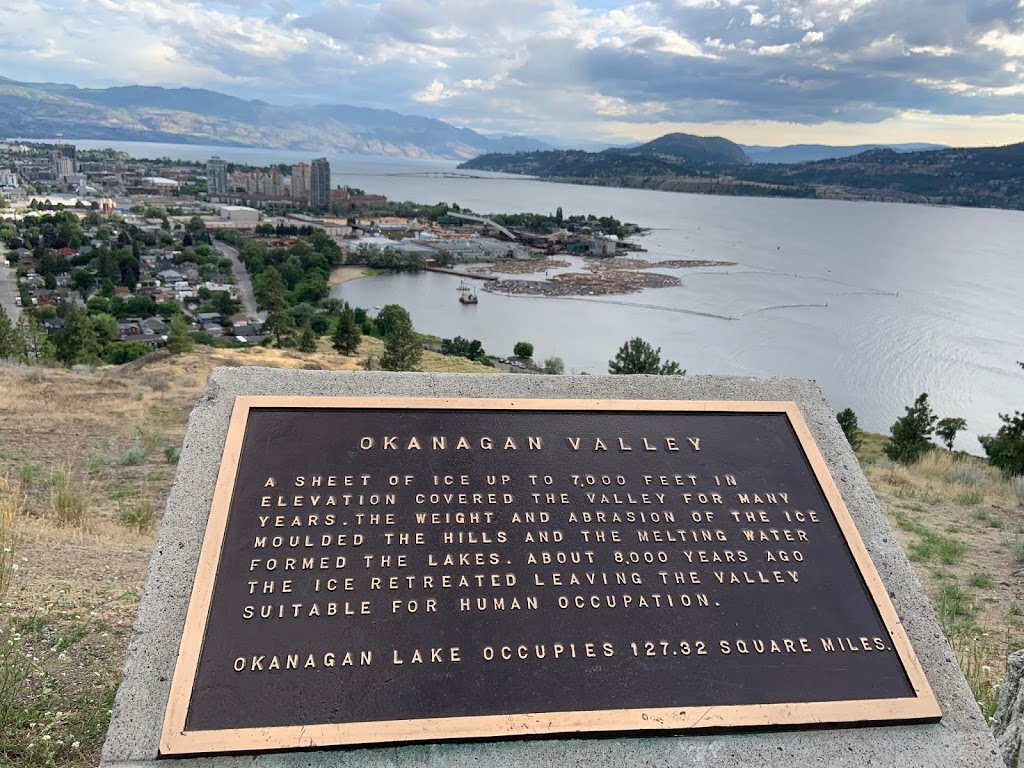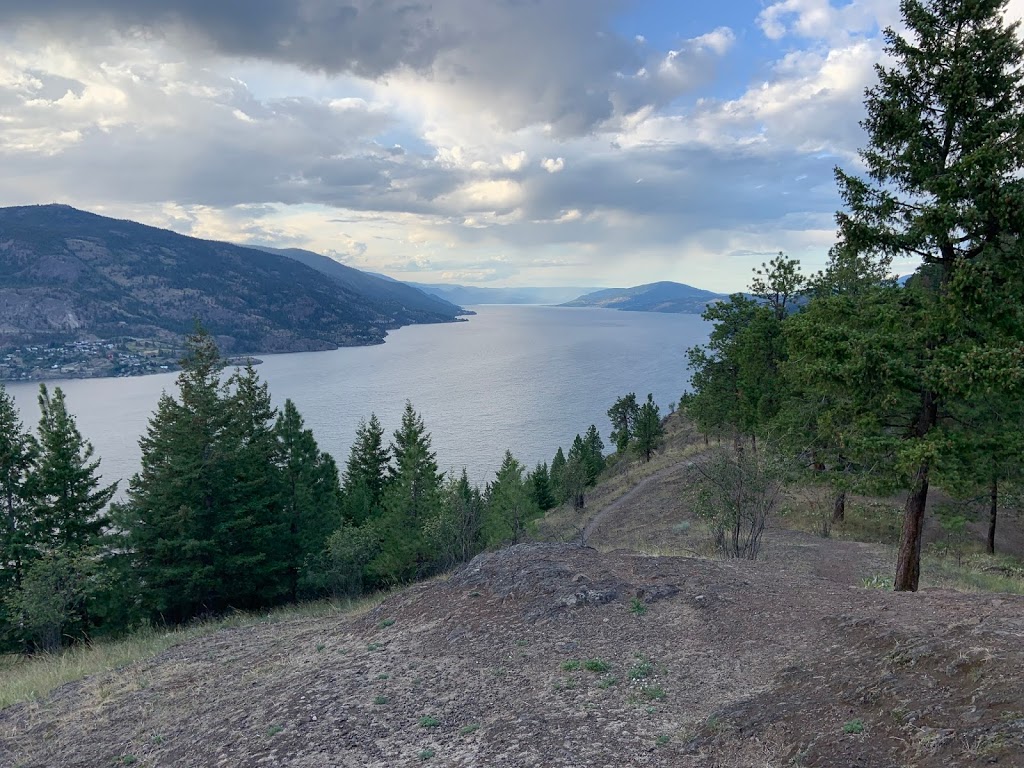 Things to do in Kelowna, BC:
Sightseeing & Family Fun:
–      Waterfront Park – In historic downtown, near shops and restaurants. Boardwalk along Lake Okanagan. Look for Ogopogo (statue and in the water). Take a boat tour or go swimming at the public beach. Go to a bird sanctuary. City Park has a Water Park & spray pad, an inflatable obstacle course and slide in the lake, and a Skateboarding Park.
–      Kasugai Japanese Garden – Behind City Hall. This park has Koi fish in the pond and the plants are beautiful and well-maintained.
–      Scandia Golf & Games. 2898 Hwy 97 N, Kelowna, BC V1X 5C1. Has go-carts and an arcade plus pizza for the kids.
–      Energyplex Family Recreation Centre. 948 McCurdy Rd, Kelowna, BC V1X 2P7.
–      Planet Lazer. 1960 Springfield Rd, Kelowna, BC V1Y 5V7.
–      H2O Fitness + Adventure Centre. 4075 Gordon Dr, Kelowna, BC V1W 5J2. Indoor water park with large slides, a wave pool & a full-service gym.
–      Splash BC Water Parks (Kelowna Wibit). Inflated activities. 1600 Abbott St, Kelowna, BC V1Y 6N2.
–      Gellatly Bay Aquatic Park. 8 Heritage Park/Cenotaph Park Beach Ave, West Kelowna, British Columbia, Canada. A beach for swimming and other activities (there used to be a zip-line). Near Gellatly Nut Farm.
–       If you are there in the Fall or Winter, check out a Kelowna Rockets Western Hockey League game. It feels like you are at an NHL game and you will see some future stars.
Shopping:
–      Orchard Park Shopping Centre. 2271 Harvey Ave, Kelowna, British Columbia V1Y 6H2. This is Kelowna's biggest shopping mall.
–      Kelowna Farmers' and Crafters' Market – 1992 Dilworth Dr | Parkinson Rec Centre, Kelowna. Wednesday & Saturday from 8-1. Satellite Market on St. Paul Sunday from 9-2.
Museums, Art & Culture:
–      Okanagan Heritage Museum – 470 Queensway, Kelowna, BC V1Y 6S7. Discover the natural and human history of Kelowna.
–      Okanagan Wine & Orchard Museum. 1304 Ellis St | Laurel Packinghouse, Kelowna, BC V1Y 1Z8. Unearth the agricultural treasures that make our region unique at the Okanagan Wine and Orchard Museum. Vibrantly painted fruit crates, live bee hives and cherry pitting equipment.
Nightlife and Adult Fun:
–      Playtime Casino. 1300 Water St, Kelowna, BC V1Y 9P4. This casino is inside the Delta Grand Okanagan Hotel, which is right on the waterfront downtown and also has a nice restaurant.
–      Chances Kelowna Casino. 1585 Springfield Rd, Kelowna, BC V1Y 5V5 (near Orchard Park Mall).
–       Downtown Kelowna has many cafes, restaurants, lounges, and nightclubs.
Outdoor Activities:
–      Kempf Orchards – 1409 Teasdale Rd, Kelowna, BC V1P 1C8. You-pick cherries.
–      Okanagan Lavender & Herb Farm. 4380 Takla Rd, Kelowna, BC V1W 3C4.
–      Myra Canyon Park. Walk or rent a bike on old rail track and see old wooden truss bridges. Start at Myra Station.
–      Knox Mountain Park. Hike or bike to the top and then take either 1 or 2 km walking trail for great views of Lake Okanagan. If you are really adventurous, people cliff dive or swim at an area called Paul's Tomb.
–      Christie Falls – 1 hour drive. Bumpy roads. You can walk under the falls.
–      Crawford Falls – Canyon Falls Court, Kelowna, BC V1W 4P1. While Canyon Falls Park is open, the Crawford Falls Trail down to the falls may be closed (check first).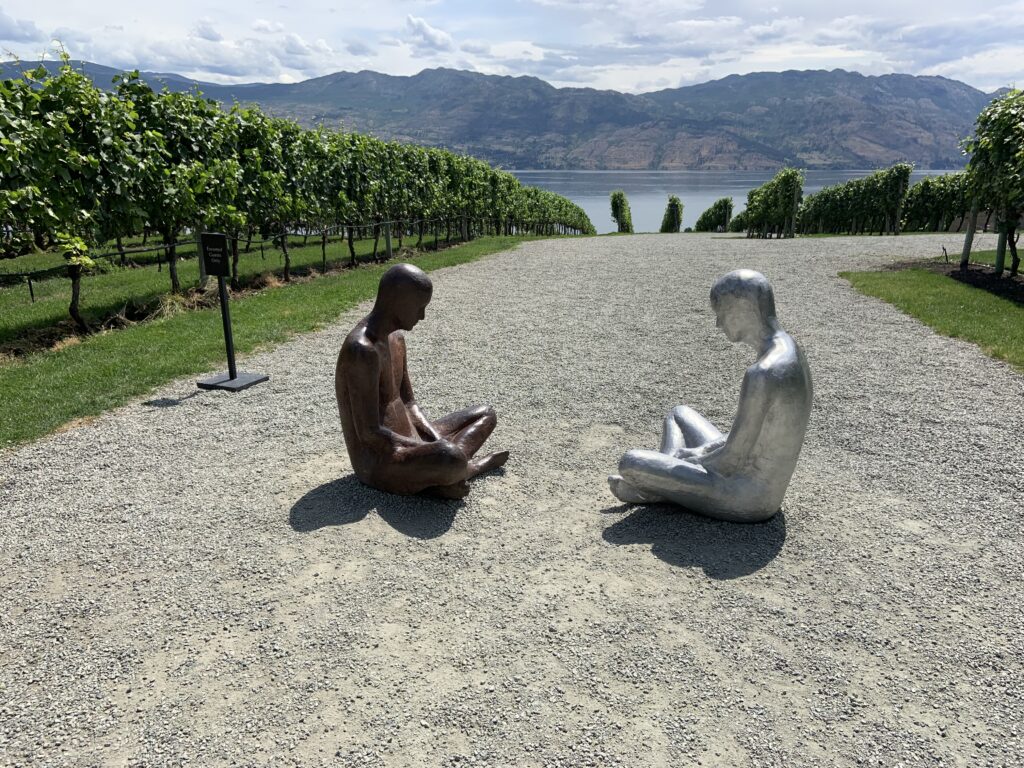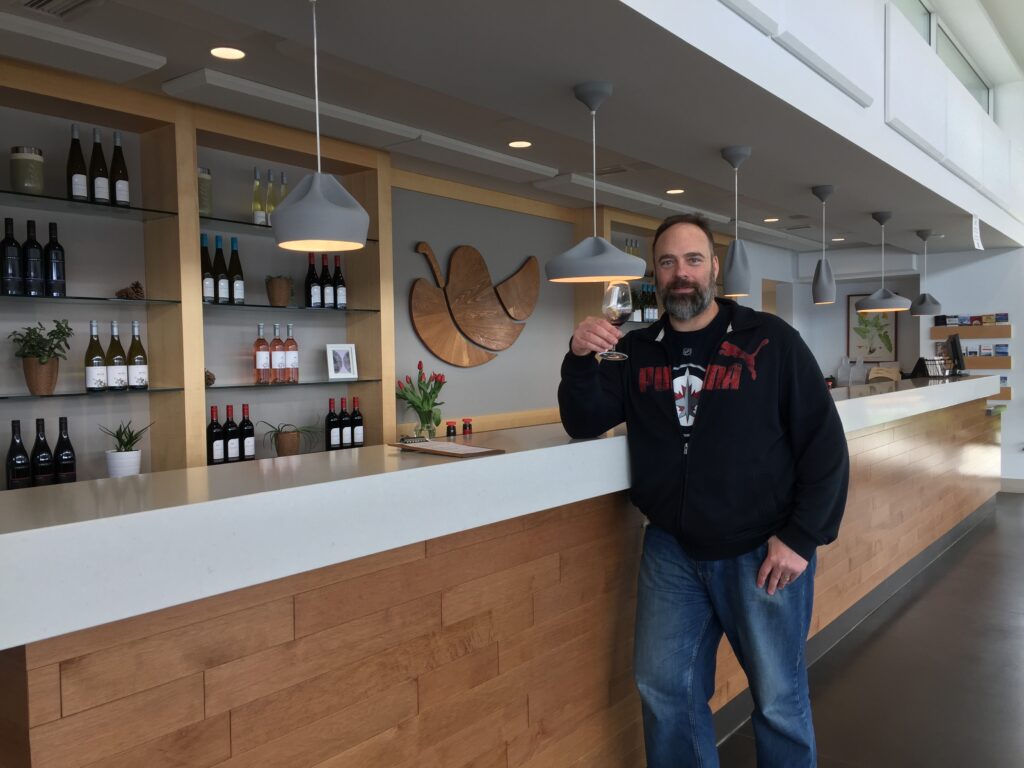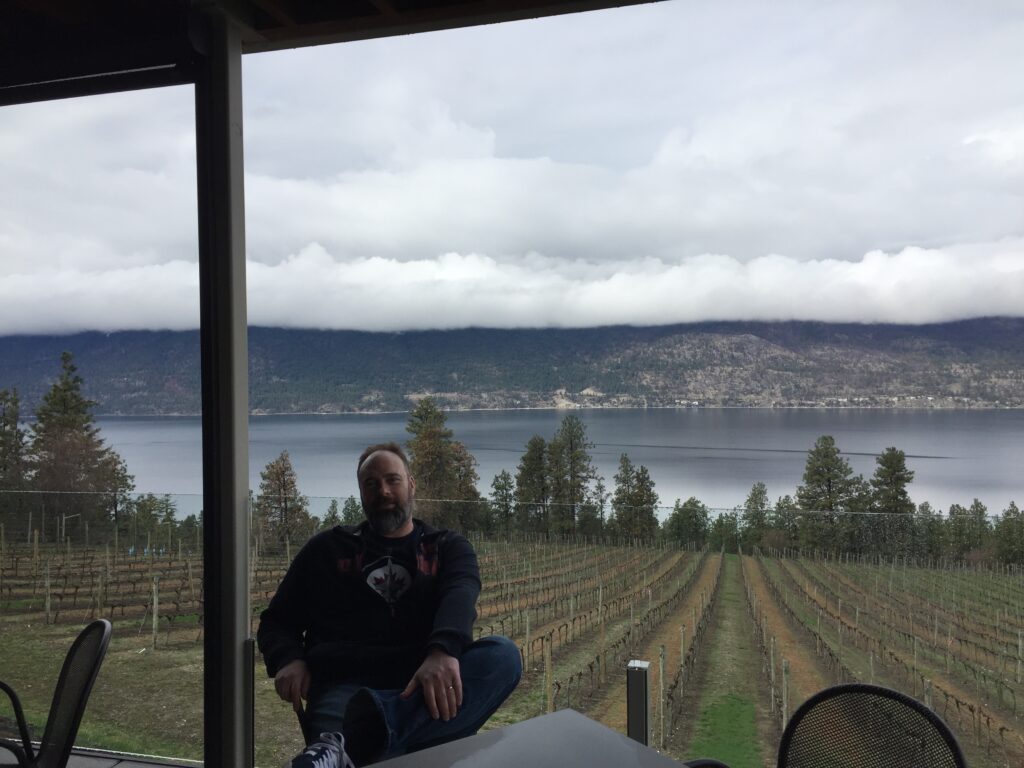 Some of the many Wineries, Breweries & Distilleries include:
–     The Vibrant Vine. 3240 Pooley Road, Kelowna, British Columbia V1W 4G7. Sometimes, you can get tokens for a free tasting here at Frequency Wine & Sound.
–     Kitsch Wines. 3330 Neid Rd, Kelowna, BC V1W 4H5.
–     Ancient Hill Estate Winery. 4918 Anderson Rd, Kelowna, BC V1X 7V7.
–     Tantalus Vineyards. 1670 Dehart Rd, Kelowna, BC V1W 4N6.
–     House of Rose Winery. 2270 Garner Rd, Kelowna, BC V1P 1E2. Thursday night summer music series. If you are lucky, experience grape stomping here.
–     Frequency Wine & Sound. 3210 Gulley Rd, Kelowna, BC V1W 4E5. Sound recording studio & wine tastings. They believe that the music makes the aging wine taste better.
–     Okanagan Spirits Craft Distillery. 267 Bernard Ave, Kelowna, BC V1Y 6N2. Okanagan Spirits is Western Canada's oldest craft distillery.
–     Urban Distilleries + Winery. 402-1979 Old Okanagan Hwy., Kelowna, BC V4T 3A4. Near Tender Hope Winery, Indigenous World Winery, Rollingdale Winery, Grizzli Winery, Beaumont Family Winery, Mt. Boucherie Windery, Little Straw Vineyards, Terabella Wineries, Mission Hill, Quails' Gate, and Frind Estate Winery in West Kelowna.  It is convenient to visit all of these places in the same day.
–     Mission Hill Family Estate Winery. 1730 Mission Hill Rd, West Kelowna, BC V4T 2E4.
–     Quails' Gate. 3303 Boucherie Rd, Kelowna, BC V1Z 2H3.
–     The View Winery and Vineyard and Wards Cider. 1-2287 Ward Rd, Kelowna, BC V1W 4R5. Set in a vintage 1922 apple packing house, The View Winery & Wards Cider offers an authentic Okanagan experience. Featuring aromatic fresh, crisp whites, fruit-forward, spicy reds and handcrafted apple ciders.
–     Tantalus Vineyards. 1670 DeHart Rd, Kelowna, BC V1W 4N6.
–     Sandhill Winery & Calona Vineyards. 1125 Richter St, Kelowna, BC V1Y 2K6. Near Rustic Reel Brewing Company, Andrew Peller, Red Bird Brewing, Kettle River Brewing.
–     Tree Brewing Company. 1083 Richter St, Kelowna, BC V1Y 2K6. Memorable beers.
–     Volcanic Hills Estate Winery. 2845 Boucherie Rd, West Kelowna, BC V1Z 2G6.
–     Camelot Vineyards. 3489 East Kelowna Rd, Kelowna, BC V1W 4H1. A charming Medieval themed boutique winery with picnic area outside.
–     BC Tree Fruits Cider Company. 880 Vaughan Ave, Kelowna, BC V1Y 7E4.
–     Scenic Road Cider Co. 770 Packinghouse Rd, Kelowna, BC V1V 2E1.
–     SOMA Craft Cidery. 4485 Sallows Rd, Kelowna, BC V1W 4C2. Near Forbidden Spirits Distilling, Nagging Doubt Winery & Okanagan Lavender Farm.
–     Summerhill Pyramid Winery (4870 Chute Lake Rd, Summerhill, BC).
–     St. Hubertus & Oak Bay Estate Winery Ltd. 5205 Lakeshore Rd, Kelowna, BC V1W 4J1. A lakefront winery featuring a complimentary tasting room & a gourmet shop.
–     CedarCreek Estate Winery. 5445 Lakeshore Rd, Kelowna, BC V1W 4S5.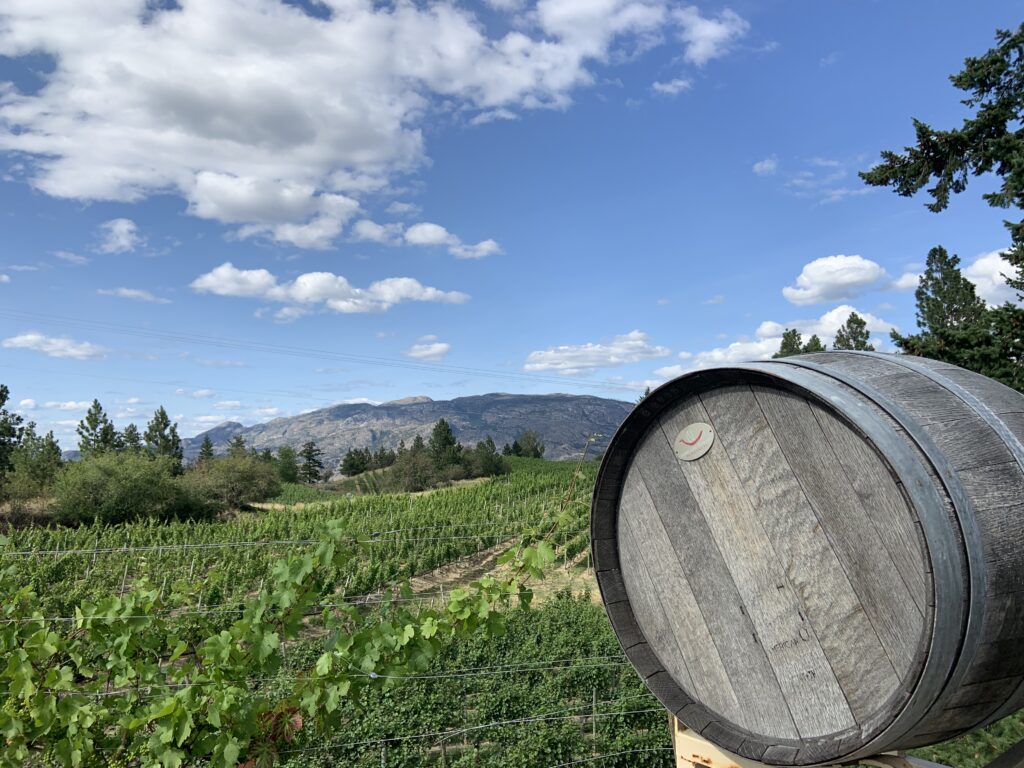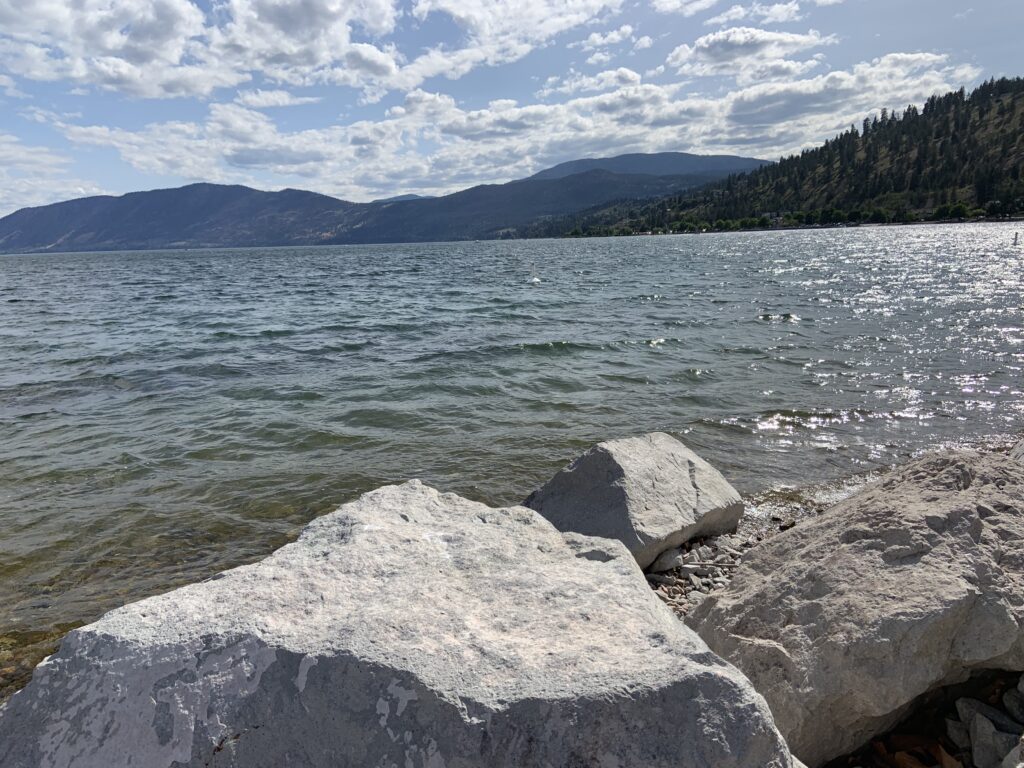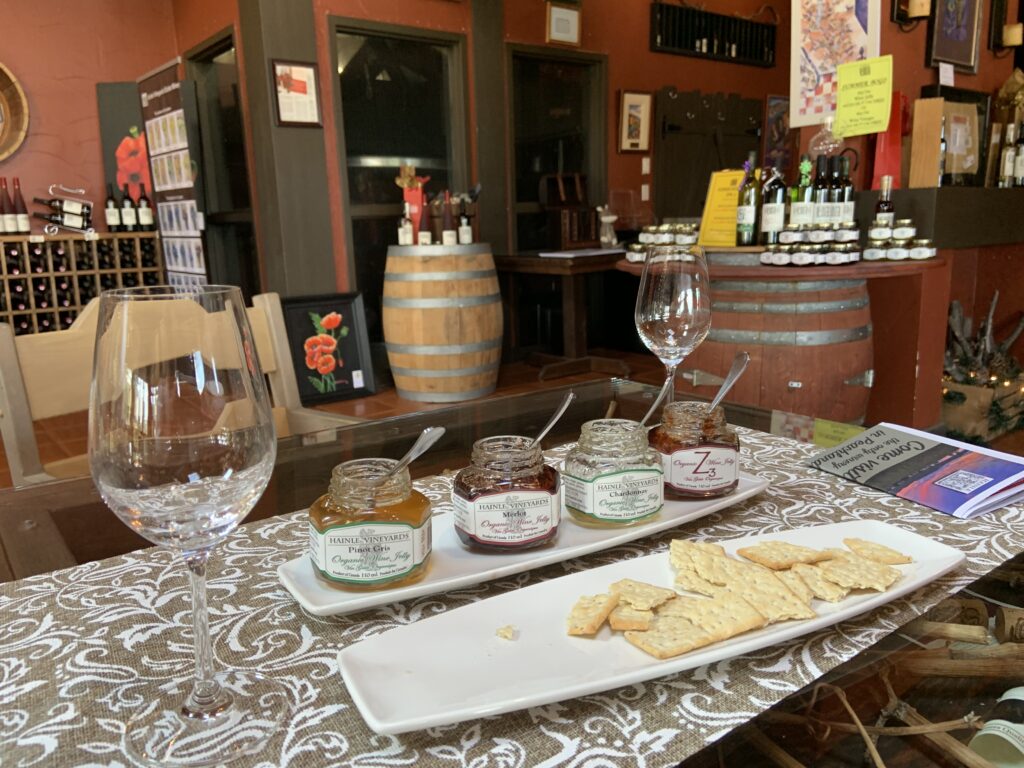 Side trips:
–      Drive south to Peachland: 30-minute drive each way.
–      Drive south to Summerland: 45 minutes each way. You will pass a cute beach town called Peachland on the way. Summerland has an Olde English tudor style vibe, you are sure to feel the nostalgia when strolling downtown. Take a step back in time with a journey on the Kettle Valley Railway, or spend the day perusing the finest antique shops. Rich in history and heritage, the town of Summerland is like a whole museum.
–      Drive south to Penticton: 1 hour each way
–      Drive north to Vernon: 1 hour each way. Use Westside Road route that follows the shores of Okanagan Lake (don't forget to bring your camera along to snap some incredible scenic photos).
–      Drive north to Kamloops: The drive takes 3 hours each way. Salmon Arm and Shuswap Lake & River are on the way.
Visitor information website: 
Happy Travels,
Kev
P.S. Here are links to our social media accounts, in case you want to connect that way:
Retirestyle Travel Instagram
Kevin's LinkedIn
Retirestyle Travel Facebook Page
Kevin's Pinterest
Retirestyle Travel TikTok
Retirestyle Travel Twitter
Retirestyle Travel YouTube (Please check out our YouTube Channel for travel videos)
You May Also Like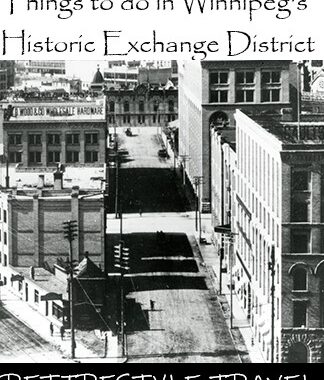 January 1, 2021