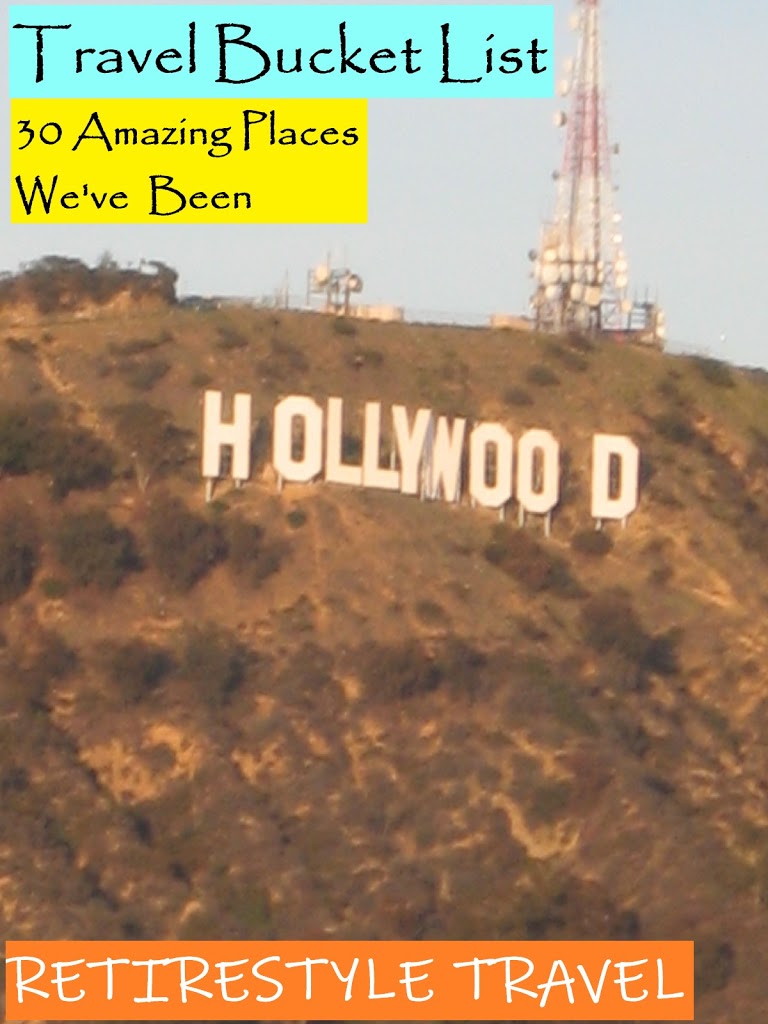 Retirestyle Travel Bucket List Part 1 – 30 Amazing Places We Have Been
May 10, 2020
Tina & Kevin's Retirestyle Travel Bucket List (aka. The Most Wonderful and Photographable Places in the World) – Part 1: 30 Amazing Places We Have Been.
Tina and Kevin have had the great fortune to have travelled to the locations listed below in Part 1 of our "travel bucket list".
You will notice that many of these locations are in North America and easy to get to from our home town of Winnipeg, Manitoba, Canada.
We hope that you will get some inspiration from our travel bucket list.
Part 2 of our travel bucket list contains the remaining 50 destinations that we would love to see before we kick the bucket. Please click here to see the separate post called "Places Still To Go".
This list is separate from the destinations that we considered for traveling to as snowbirds each Winter or possibly retiring abroad, but there is some overlap.
I have kept the information brief to make the list easier to read and digest.
We have created separate blog posts containing more detailed travel tips and lists of things to do for many of these destinations if you want to dig deeper.
Places in bold text are either one of the 7 wonders of the world or 7 natural wonders of the world.
I follow a lot of world travellers online and there are certain locations that are must-have selfies or photo opportunities if you can get there. Those are indicated in italic text below.
Places on our travel bucket list that we have been to together:
CANADA:
Niagara Falls, Ontario
Famous for the American Bridal Veil Falls, the Canadian Horseshoe Falls, the Hornblower cruise to the base of the falls, and the Clifton Hill entertainment district.
USA:
Grand Canyon, Arizona
The Grand Canyon is a natural wonder of the world with spectacular cliff-top views that is 446 km long, up to 29 km wide and 2 km deep.
Orlando, Florida
A must see for families, with Disneyworld, Universal Studios, SeaWorld, Wet 'N' Wild, Old Town, and unlimited entertainment options on International Drive.
Miami & Fort Lauderdale, Florida
Cruise ports with great beaches, restaurants (especially Cuban-American), and nightlife.
Los Angeles & Anaheim, California
Famous for, Mann's Chinese Theatre, The Hollywood sign, Beverly Hills, Rodeo Drive, Sunset Boulevard Universal Studios, Disneyland, and Knott's Berry Farm.
Las Vegas, Nevada
The entertainment capital of the world with gambling, fantastic shows, amazing attractions, spectacular landmarks, and countless restaurants & bars. The most famous picture here is the "Welcome to Las Vegas" sign near the airport.
We have written more than 10 posts about Las Vegas.  Click here for a link to a blog post called "Top 20 Best Things To Do & Free Attractions In Las Vegas."
Denver, Colorado
Famous for being the gateway to the Rocky Mountains, Red Rock Amphitheater, great dining and shopping at the 16th Street Mall, and the Coors Brewery in nearby Golden, Colorado.
Chicago, Illinois
Famous for its deep-dish pizza, Oprah Winfrey's studio, the river walk, and the Cloud Gate sculpture in Millennium Park.
Juneau, Alaska
The Capital City of Alaska that is a cruise ship port and still has an old Klondike gold-rush ambiance.
Albuquerque (& Roswell), New Mexico
Famous for adobe style architecture, Old Town, Sandia Peak Tramway, a hot air balloon festival, and Petroglyph National Monument. Roswell is famous for the UFO crash and related museum.
MEXICO:
Cancun, Mexico
Famous as a great place to relax and party downtown (including shows at Coco Bongo) with great sunsets on the beach at your all-inclusive resort.
Chichen Itza, Mexico
The Chichen Itza Mayan ruins are over 1,000 years old and contain several pyramids and temples such as the Temple of Kukulcan.
Puerto Vallarta, Mexico
Famous for its marina, sea turtles, shopping, and beaches.
CARIBBEAN:
Nassau, Bahamas
Famous for local artisan markets, white sand beaches, swimming with pigs, and the Atlantis Resort.
Ocho Rios, Jamaica
Famous for great beaches, laid back atmosphere, ganja (cannabis), and delicious food such as Jerk Chicken. Ocho Rios is also famous for walking up Dunn's River Falls.
Havana & Varadero, Cuba
Famous for cigars, rum, possibly the best beaches in the world, as well as architecture and cars that are frozen in time.
EUROPE:
Rome, Italy
Famous for the Roman Colosseum, Palatine Hill, Pantheon, Trevi Fountain, Spanish Steps & the Vatican.
Pompeii, Italy
Tragic ash covered ancient ruins from an eruption of Mt. Vesuvius.
Napoli (Naples), Italy
Famous for ornate churches, Piazza di Napoli & Castel Nuovo (castle).
Island of Capri, Italy
Near Napoli. Famous for limoncello, houses on cliffs, and the Blue Grotto cave.
Barcelona, Spain
Famous for the Sagrada Familia Church, Gothic architecture in the Gothic Quarter, and Ramblas market.
Palma de Mallorca, Spain
Famous for beaches, fun in the sun & nightlife.
Marseille, France
Famous for lavender and the Church of Notre Dame de la Garde on the hill. The oldest city in France.
Places on our travel bucket list that only one of us has been to, so we might go back together:
Venice, Italy (Tina only)
Famous for gondolas in Canal Grande, Doge's Palace & Piazza San Marco.
London, England (Tina only)
Famous for Buckingham Palace, Windsor Castle, the Tower of London, the London Bridge, Big Ben, the English Channel, and the Sky Wheel.
Honolulu, Hawaii (Tina only)
Famous for hikes up volcanoes, amazing sightseeing vistas, boat tours, surfing, and Hawaiian luaus (dinner parties with hula dancers and fire dancers).
Key Largo, Florida (Tina only)
Famous for sailing, fishing, hot and sunny weather and laid-back atmosphere.
Washington, DC (Kevin only)
Famous for the Washington Monument, the White House, Capital Hill, and many monuments dedicated to historic Presidents as well as the Cherry Blossom festival in the Spring.
New York, New York (Kevin only)
Famous for the Statue of Liberty, 9-11 Memorial, Wall Street, Times Square, 5thAvenue, Central Park, Broadway theater and musicals, and several famous restaurants.
Nashville, Tennessee (Kevin only)
Famous for live music and drinking on Broadway Street, The Grand Ole Opry, The Country Music Hall of Fame, a replica of the Parthenon, and "hot chicken".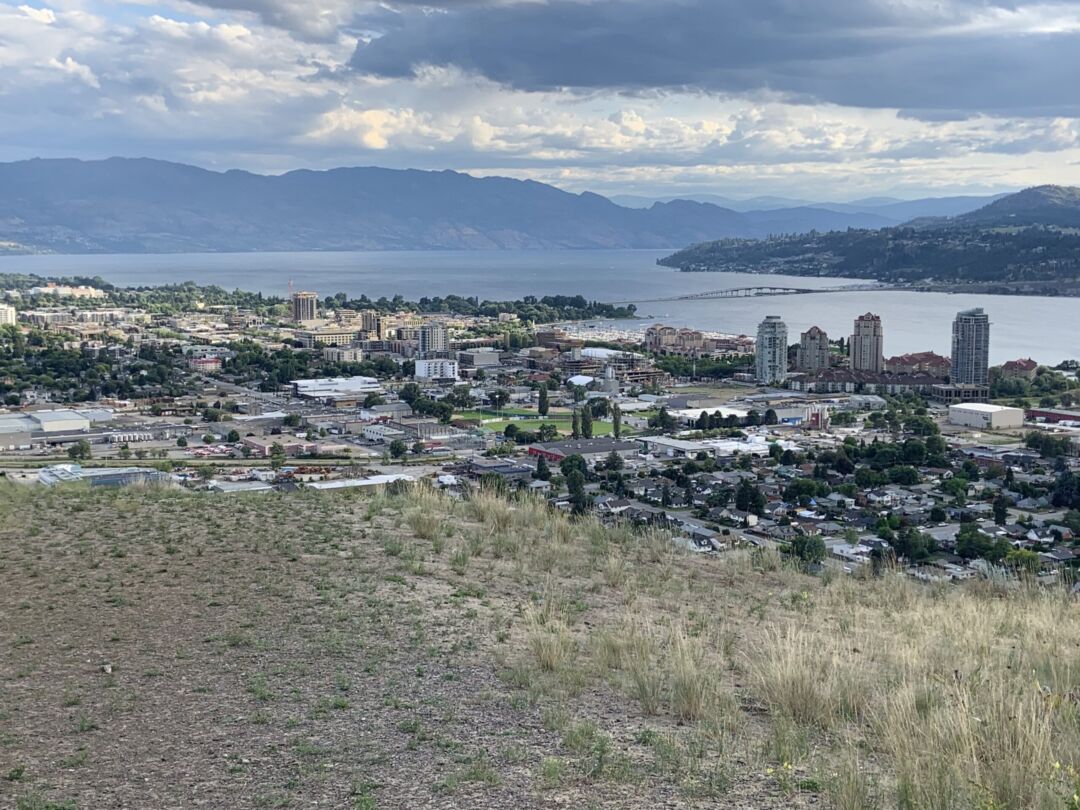 We have travelled to many places that probably would not be on a world-traveller's top 50 bucket list, but I'd like to give an honourable mention to Kelowna, British Columbia, Canada. I have written several blog posts about this amazing city and the Okanagan Valley region and I recommend you go there if you are ever in BC or Alberta, Canada. There is not one big reason to go; instead there are many reasons, including great hikes, scenery, water activities, and wine tours.  Also, this region is very popular with retirees.
Please click here for a link to the blog post titled "Kelowna, BC – Travel Tips and Things To Do."
Happy Travels,
Kev
P.S. Here are links to our social media accounts, in case you want to connect that way:
Retirestyle Travel Instagram
Kevin's LinkedIn
Retirestyle Travel Facebook Page
Kevin's Pinterest
Retirestyle Travel TikTok
Retirestyle Travel Twitter
Retirestyle Travel YouTube (Please check out our YouTube Channel for travel videos)
You May Also Like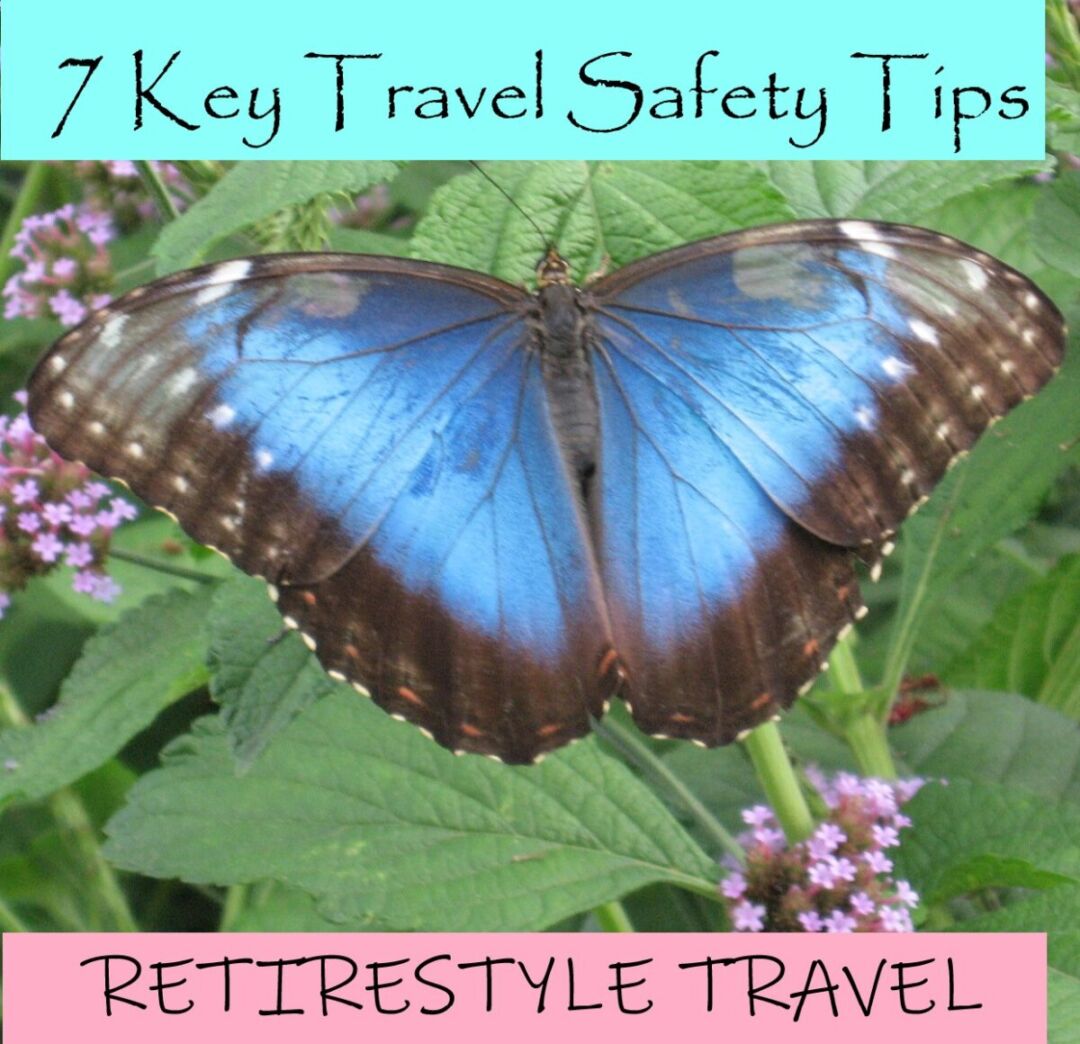 February 25, 2020