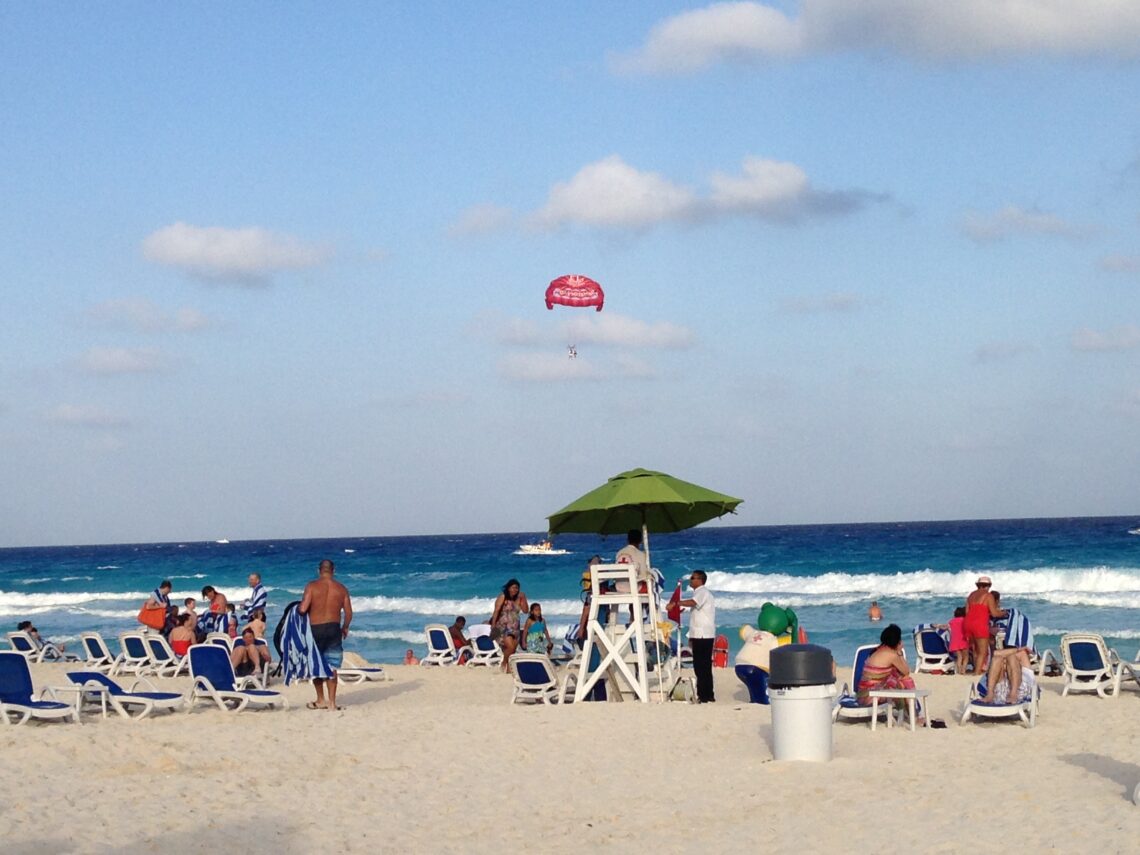 Cancun, Mexico – Travel Tips and Things To Do
February 25, 2020
The last time we went to Cancun, we stayed at the Great Parnassus Resort, which was a great experience. The pool area was amazing (with an infinity pool), the beach was sandy, and the waves were moderate. In addition, the entertainment was good and the restaurants were fantastic. The resort looked like a beached cruise ship.
We took a tour to Chichen Itza Mayan Temple Ruins that also stopped in a few authentic Mayan towns and a cenote (sink hole) for swimming.
Here is the information that we gathered for that trip.

Cancun, Mexico travel tips:
* as of 2015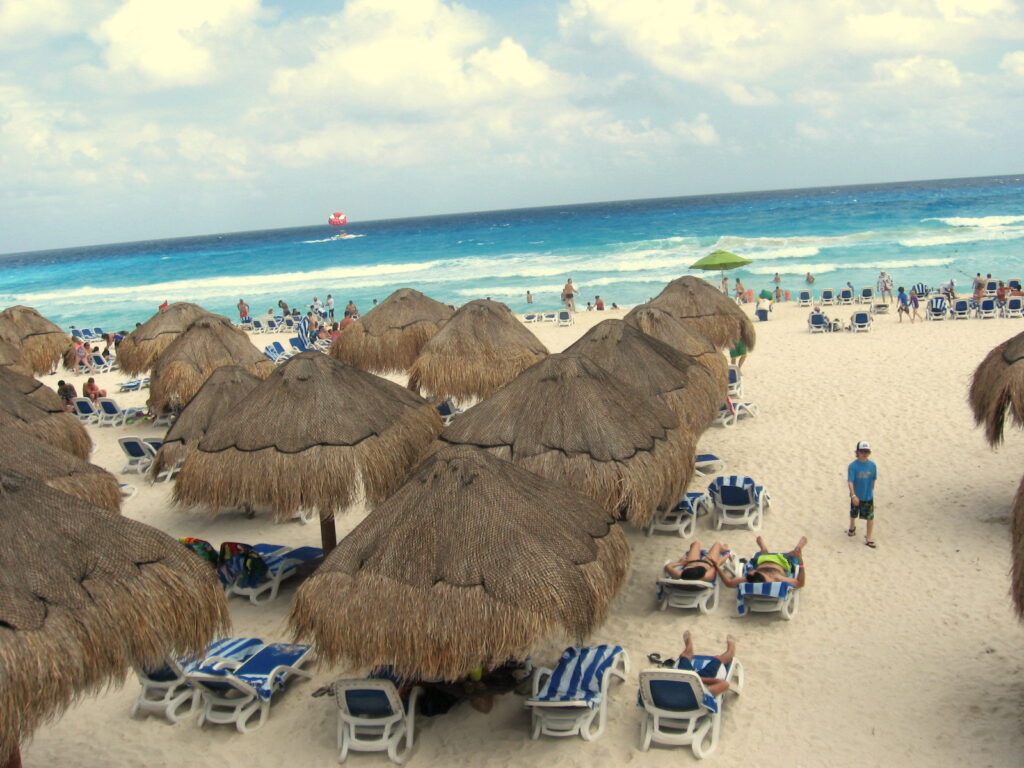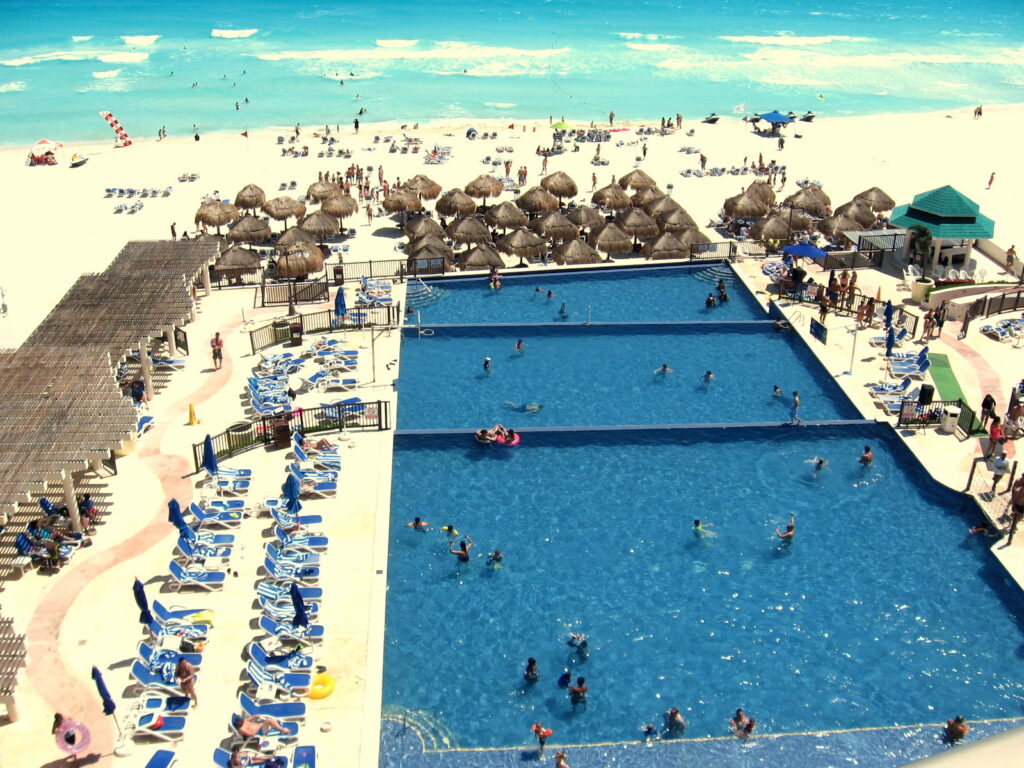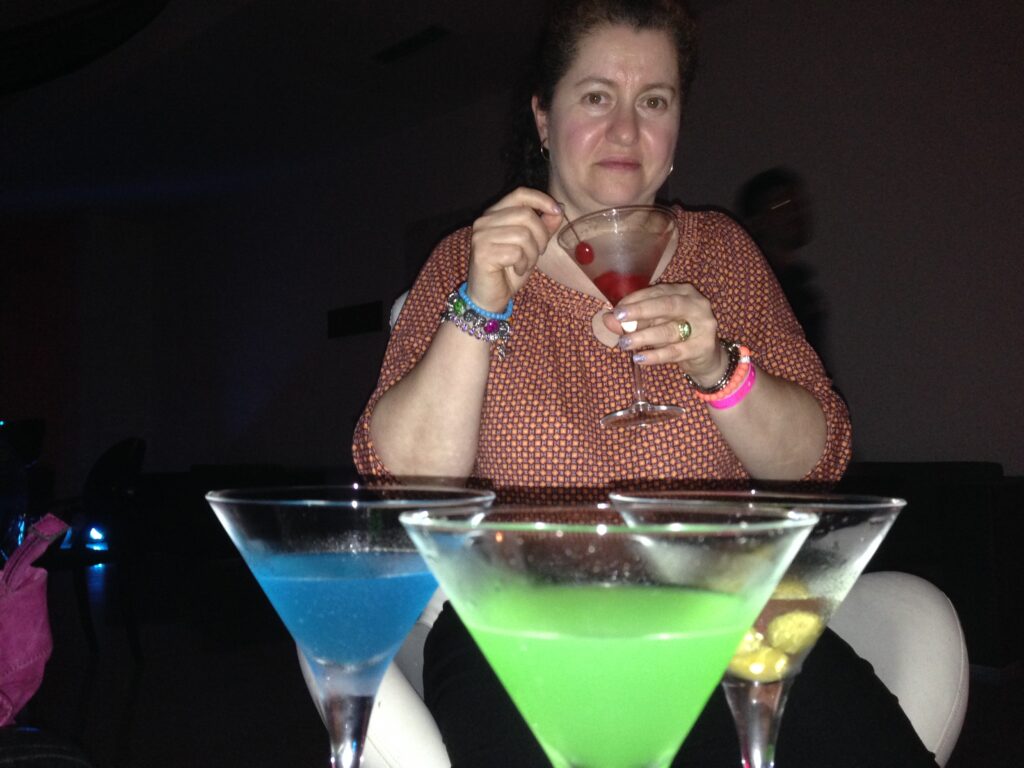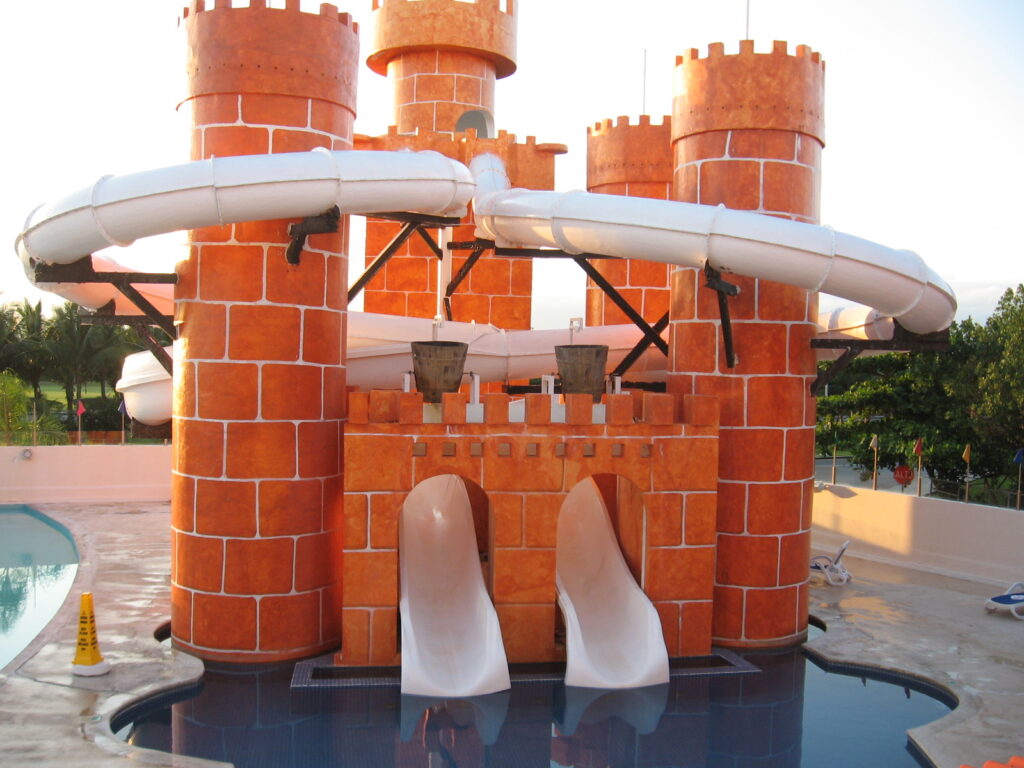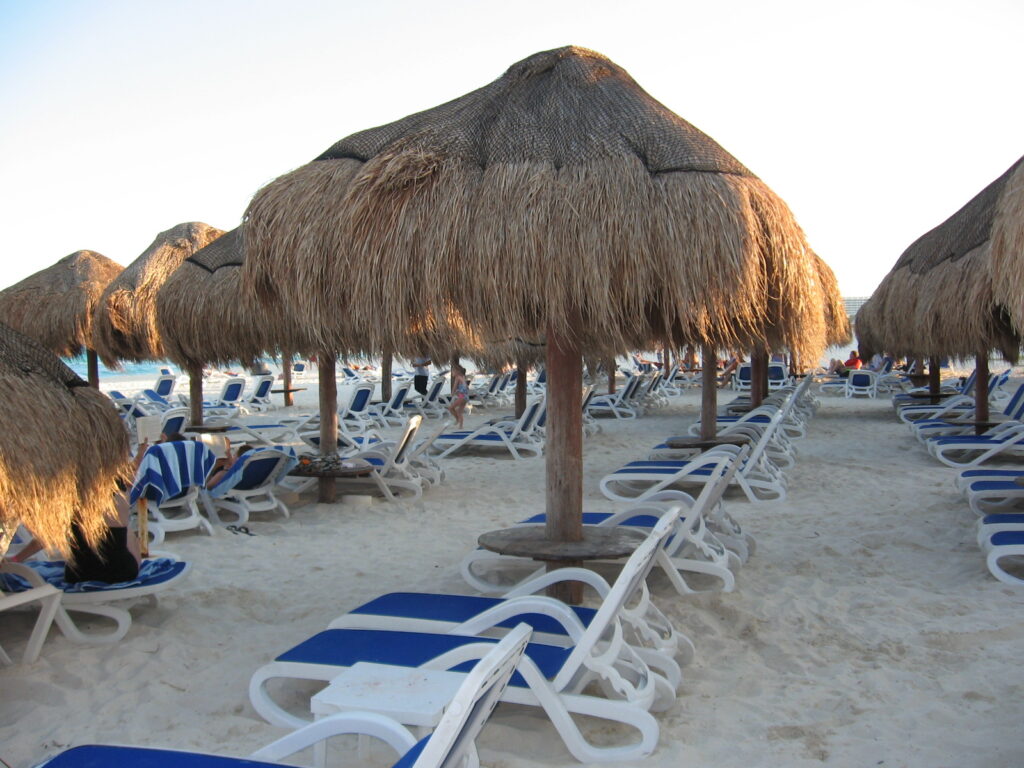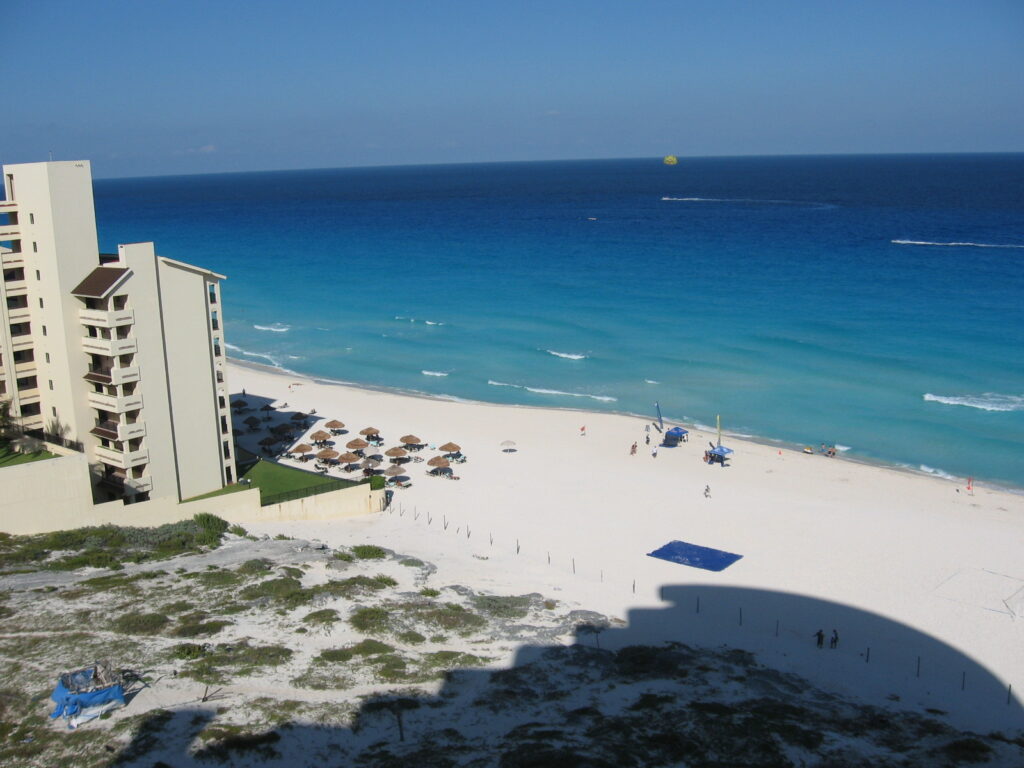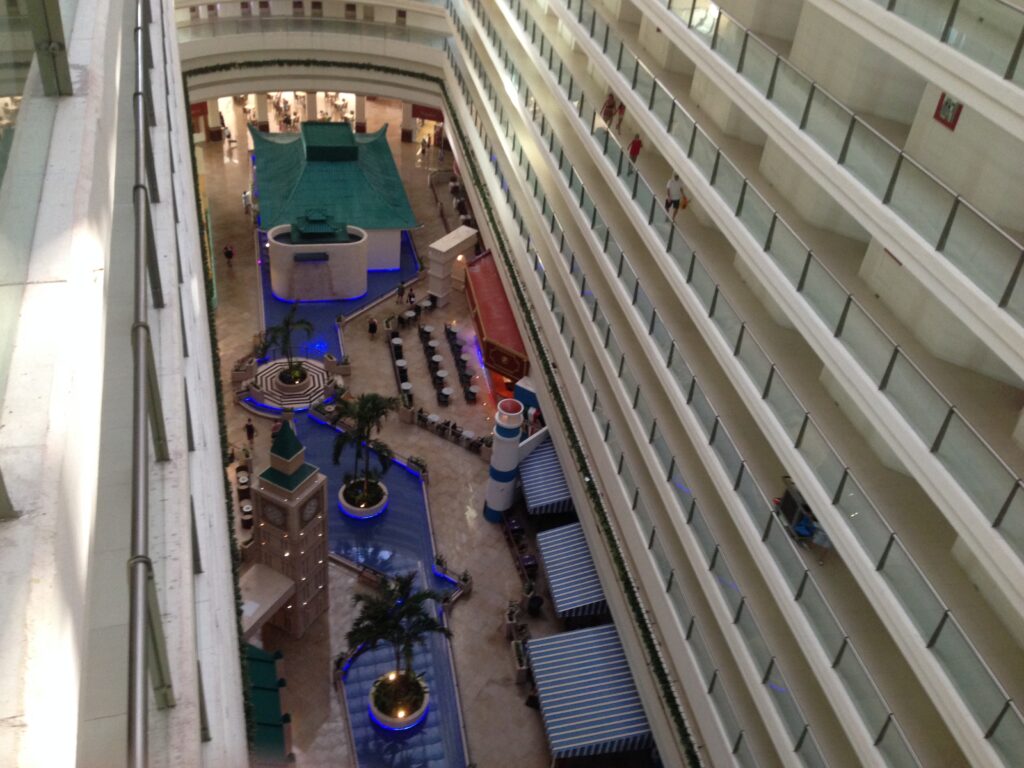 Local information:
Time Zone – Central (same as Winnipeg), but no daylight savings time.
Currency – most stores accept US dollars or Mexican pesos.  Current exchange rate is 12 pesos per Canadian dollar and 13.25 pesos per US dollar (as of 2020, it is 14.5 pesos per Canadian dollar).
Electricity supply is 110 volts. Many hotels do not accept polarized or three-prong plugs so bring adaptor.
Buses are the cheapest way to get around Cancun and you can get from the Hotel Zone to almost anywhere for only 8.5 pesos(Mexican coins only).
o    Bus One (a white bus), the only bus with air conditioning travelling in the Hotel Zone, costs 11 pesos.
o    R1 – R2 – R15 – R27 travel within the Hotel Zone. Only half of them go as far as Wet n' Wild (ask driver).
o    R2 – R15 go to Walmart and the Market 28 in Downtown Cancun.
o    R1 takes you to Puerto Juarez where you can catch the ferry to Isla Mujeres. Magaña Express Service from Puerto Juarez takes 20 minutes and costs 35 pesos ($3) per person each way (leaves every hour on the hour). UltraMar Service from Gran Puerto (part of Pureto Juarez) and travels a little faster with better air conditioning for 70 pesos per person each way (leaves every 30 minutes).
o    R27 takes you to Plaza Las Americas.
o    To get a bus to another town, go to the bus station on Avenida Tulum. The ADO bus service is comfortable and reliable if you are planning a long trip. Round trip to Chichen Iza (departing at 8:30 AM – takes 3 hours – and returning at 4:30 PM) costs 472 pesos ($40) pp. Round trip to Tulum (departing at 8 AM – takes 2 hours – and returning at 5:10 PM) costs 238 pesos ($20) pp. Round trip to Playa del Carman (leaves every 20 minutes – takes 1 hour and 20 minutes) costs 116 pesos ($10) pp. Round trip to Xcaret (departing at 8:15 AM – takes 1 hour and 30 minutes – and returning at 8:45 PM) costs $212 pesos ($18) pp.
Taxi cabs – look at rates in hotel and agree on price before leaving to ensure you don't get overcharged.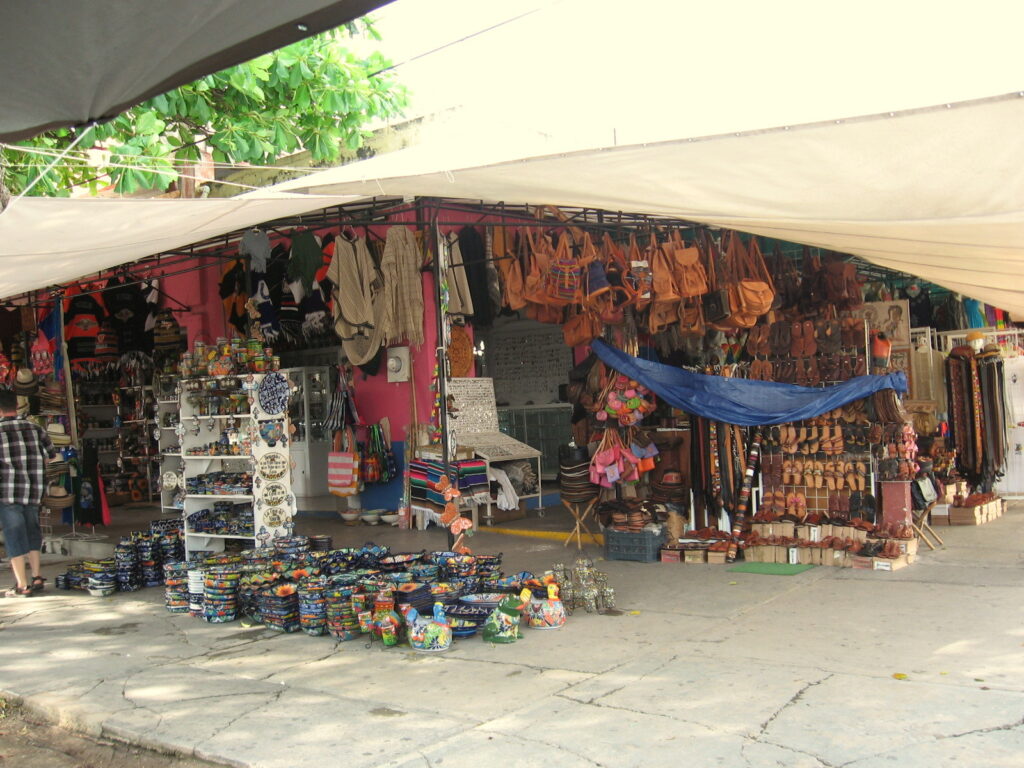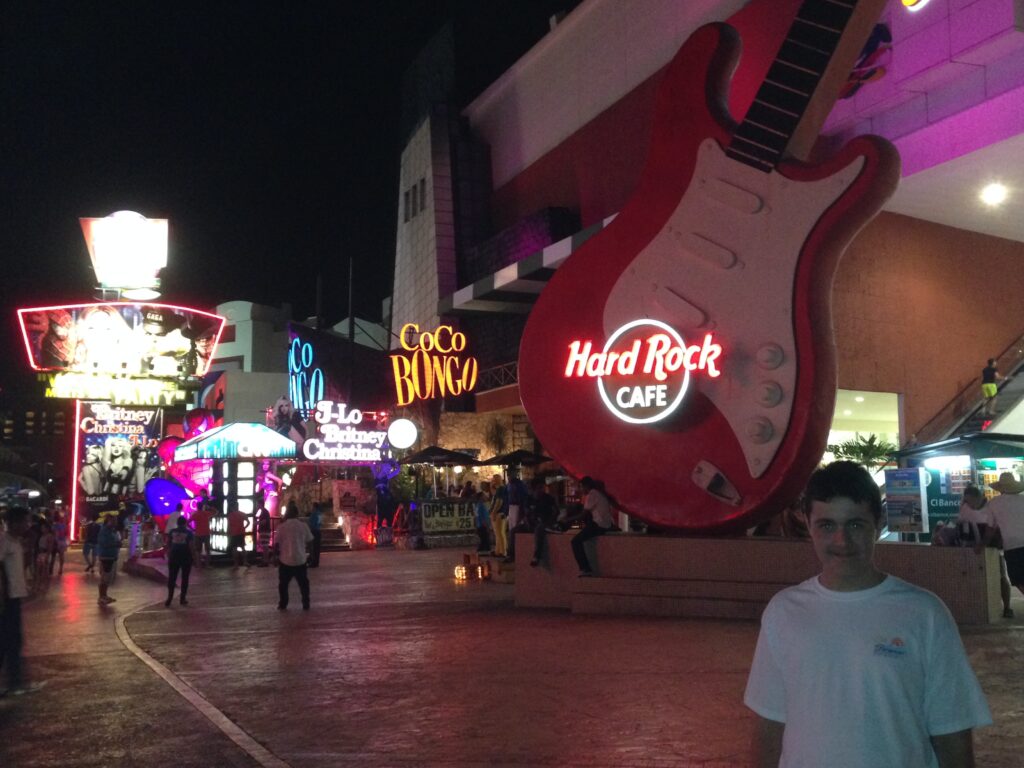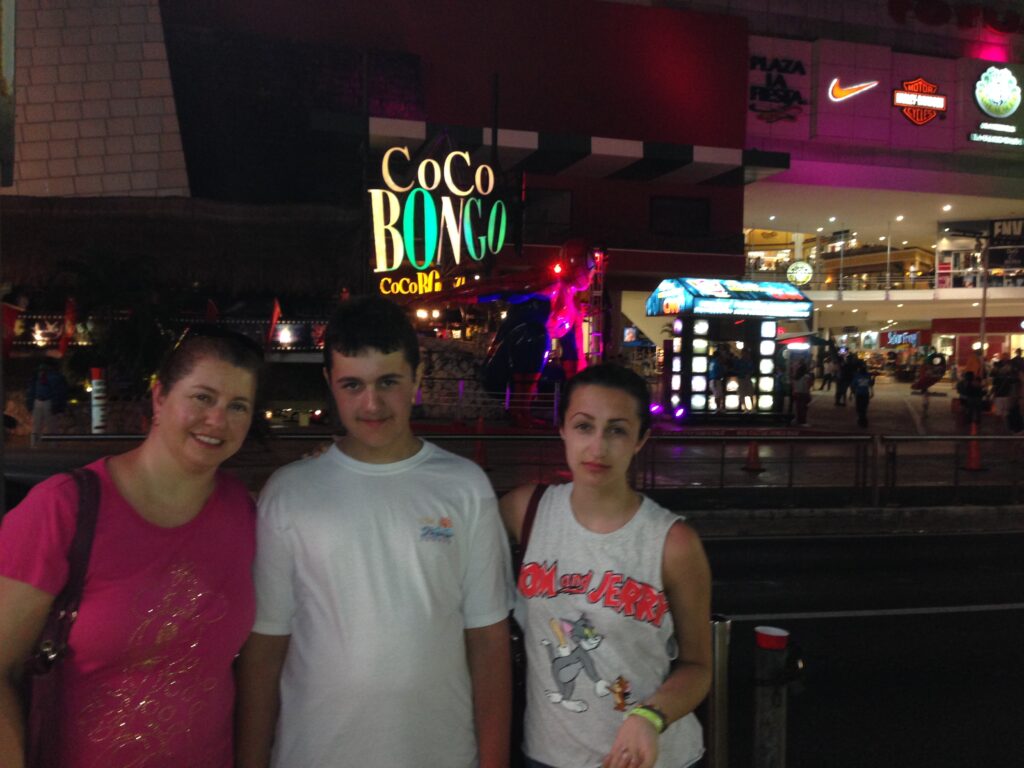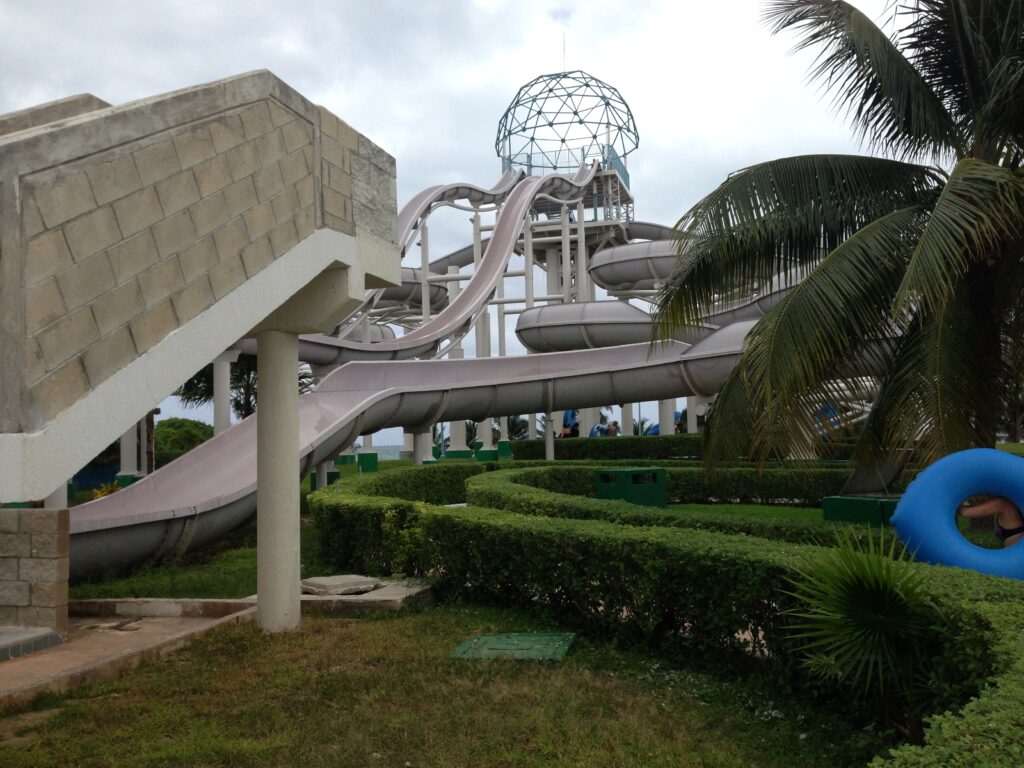 Things to do:
Wet 'n Wild – Blvd. Kukulcan Km. 25 Hotel Zone Cancun. US$50 PP admission (50% discount plus free dolphin show if purchased online in advance). Price includes free food and drinks.
Local markets: Market 28 with 100 stores and many banks (best for deals and bartering) (Sm. 28 Downtown), Ki Huic (Av. Tulum #17, Downtown), Coral Negro with 50 stores (Blvd. Kukulcán Km. 9).
Malls: Plaza Caracol with over 200 stores and the Canadian Consulate (Blvd. Kukulcan Km. 8.5), Plaza Forum by the Sea Mall with 70 stores (Blvd. Kukulcán Km. 9), Flamingo Plaza with 100 stores (Blvd. Kukulcán Km.11.5), La Isla Shopping Village with 150 stores (Blvd. Kukulcan Km. 12.5), Kukulcan Plaza with 170 stores & free internet (Blvd. Kukulcan Km. 13), Luxury Avenue with 25 stores (Blvd. Kukulcan Km. 13), Plaza Las Americas with 230 stores (Av. Tulum 260, Downtown).
COCOBONGO – Blvd. Kukulcan Km. 9 Forum by the sea mall. Acrobats similar to Cirque du Soleil, impersonators (Madonna, Michael Jackson & Britney Spears), and the best DJ's in Cancun. 18+.
Senior Frog's – Blvd. Kukulcán Km. 9.5, in front of Chac Mool beach. live music, DJs, contests and karaoke. 18+.
Chac Chi Marina – BLVD KUKULCAN, HOTEL ZONE, KM 3.2 LOTE D-1 (NEXT TO Q-BAY HOTEL). Deep sea fishing excursions. Catamaran cruise. Snorkeling tours. Wave runner rentals.
Swim with dolphins at Delphinus (Km. 9.5 Cancun Hotel Zone in the Dreams Cancun Hotel), Dolphin Discovery (Marina Aquatours, Blvd. Kukulcán, km. 6.5), or Dolphinaris (Blvd. Kukulcan km.23 Zona Hotelera, Cancun)
Interactive Aquarium Cancun – La Isla Shopping Mall. Blvd. Kukulcan, Km. 12.5 Zona Hotelera. Swim with dolphins and meet sharks face to face in total safety. Dolphin show at 6 PM nightly.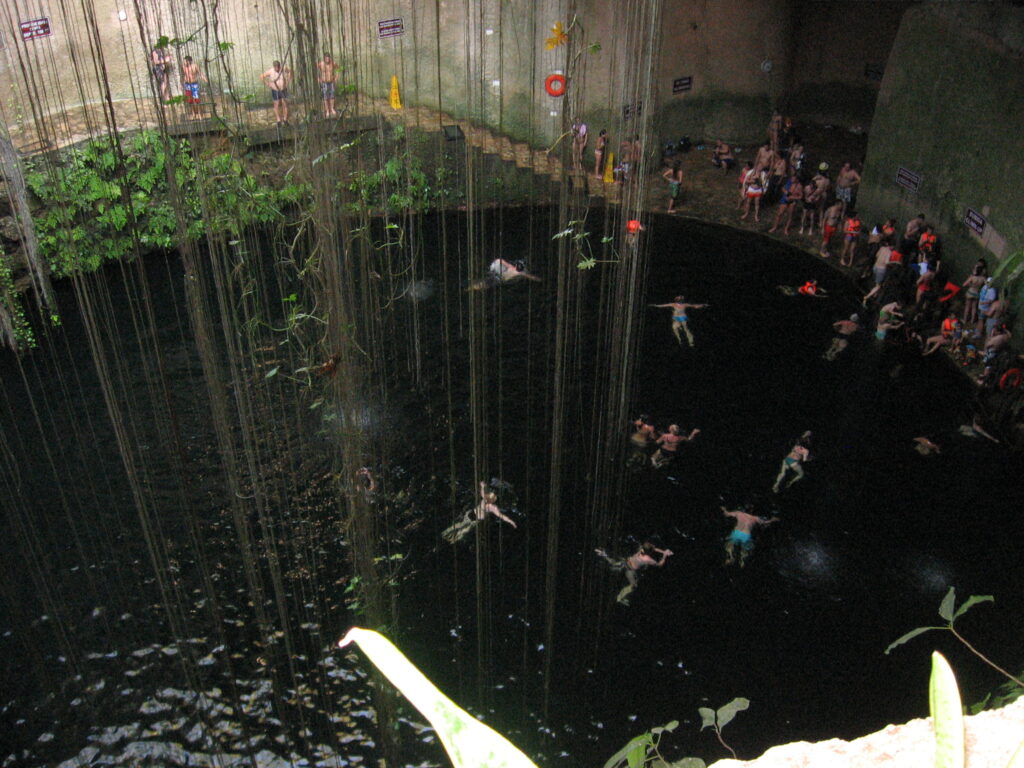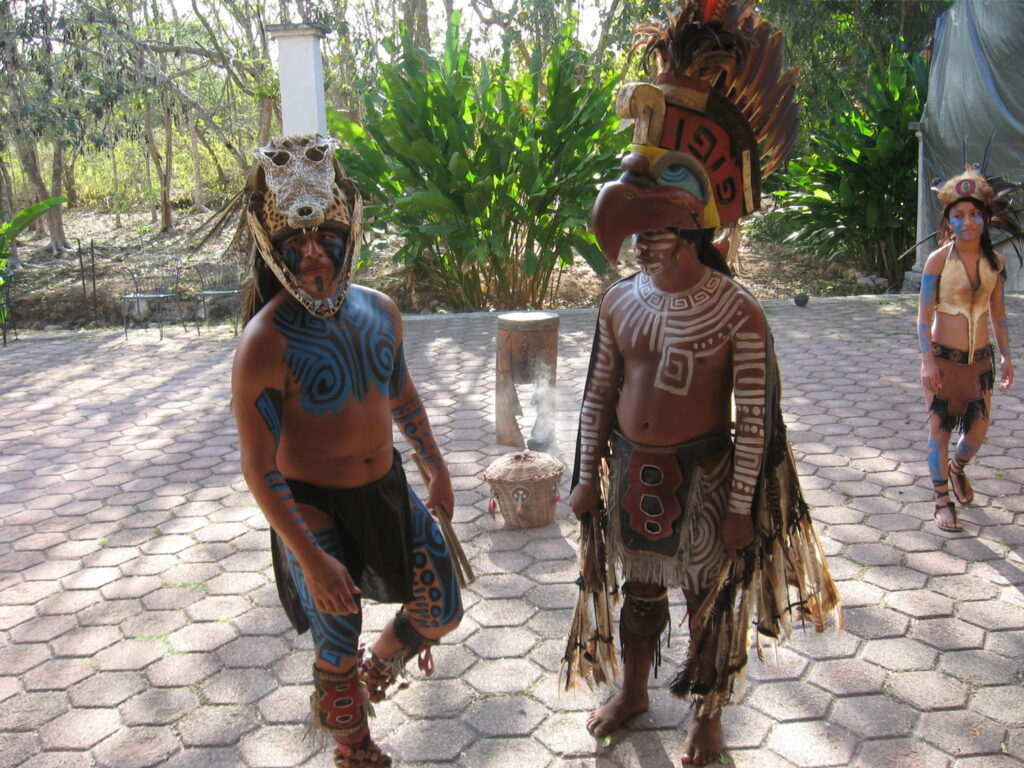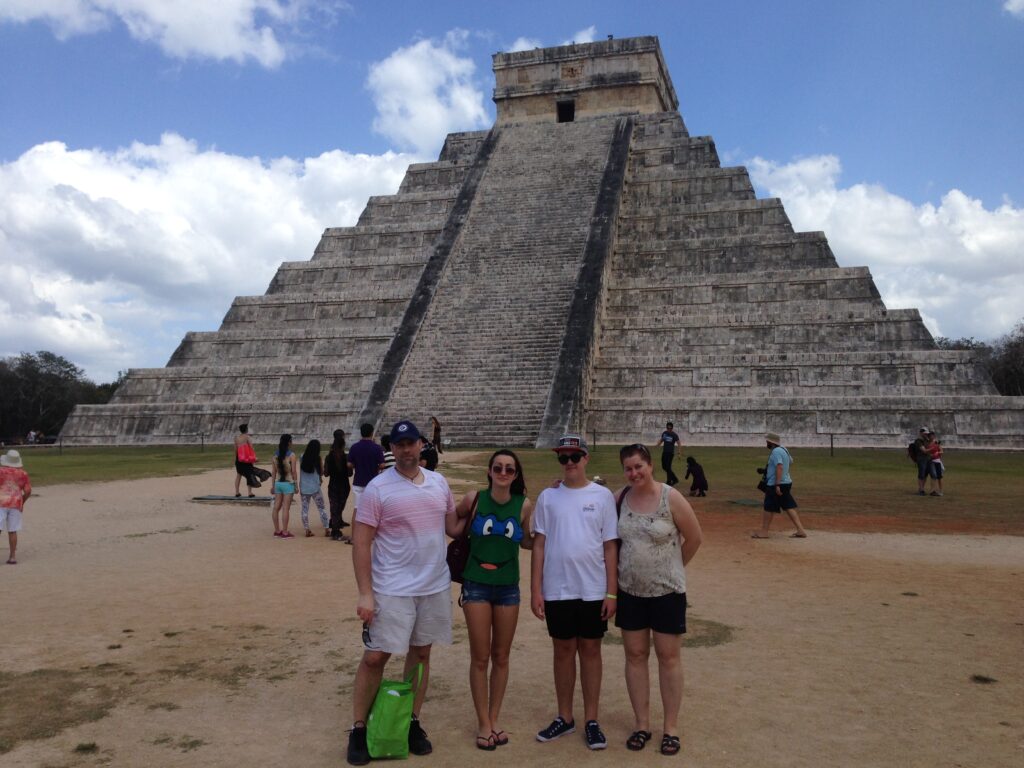 Chichen Itza
DAY TRIPS:
Xcaret – Chetumal-Puerto Juarez Federal Highway, Km. 282. Solidaridad, Quintana Roo, Mexico. 60km south of Cancún (75 minute drive – $100 by taxi). See flamingoes, macaws, jaguars, turtles, & crocodiles.  Butterfly pavilion. Orchids Greenhouse. Aquarium. Swim with dolphins. Show at night, with 300 actors re-enacting the history of Mexico since pre-Hispanic times with all the colourful costumes, folklore music and dancing as well as the recreation of a pre-Hispanic ball game.
Xplor – Federal Highway 307 km. 282 Riviera Maya, Quintana Roo, México. 56 km south of Cancún (70 minute drive – $100 by taxi). Swim and raft underground in a sea of stalactites and stalagmites, 14 ziplines through the jungle, and drive an amphibious vehicle.
Chichen Itza – 117 miles west of Cancun. Site open from 9 AM – 5 PM. Admission is 111 pesos ($10) pp, including the light and sound show every night at 7pm during fall and winter & at 8pm during spring and summer . One of the New Seven Wonders of the World. Temple of Kukulcan (also known as El Castillo). The stepped pyramid has a staircase on each side and at sunrise and sunset during both the Spring and Autumn equinoxes visitors gather from all over the world to observe an unprecedented archaeo-astronomical phenomenon. The corner of the pyramid casts a shadow of a plumed serpent – Kukulcan- and as the sun moves, the shadow of the serpent slithers down the side of the pyramid to fertilize the earth (arrive early). Thousand columns. The Great Ball Court is the largest ball court in ancient Mesoamerica. The Temple of the Warriors is a large stepped pyramid with a row of carved columns at the front depicting the ancient warriors. The Cenote Sagrado is 60 meters in diameter with sheer cliffs dropping down 27 meters to the water below. Ikil cenote is also close by.  Bring bathing suits. We can fly from Cancun (US$350 pp+). Some bus tours (ex. Viator) are as low as US$40-65 pp (pickup 7-8 AM). Arrive early before it gets too crowded & hot. Bring lots of water. Tuesday & Saturday are the best days to go.
Tulum – 82 miles south of Cancun. Tulum sits on the edge of a cliff facing looking out over the vast turquoise ocean. Tulum is also the ancient Maya word for 'wall'. This is apt because the walls surrounding the site allowed the fort in Tulum to be used as a defense against invasion. Tulum was protected on one side by steep sea cliffs and on the other by a wall that averaged about three to five meters in height. El Castillo (the castle) stands 7.5 meters tall and has a small shrine which appears to have been used as a beacon for incoming canoes.
Isla Mujeres – known for beautiful beaches, Mayan ruins, coral reef, and El Garrafón (nature park). Get there by ferry from Puerto Juarez (takes 20 minutes).
Playa del Carman –Mayan ruins on Quinta Avenida, between Calles 12 and 14, another one inside the gates of the budget hostel/camping ground La Ruina on Calle 2 by the beach. Stroll down 5th Avenue, La Quinta for many shops and restaurants. Nuestra Senora del Carmen Catholic Church, 15th Ave & 12th St. Cenote Chaak Tun is nearby (but expensive). Take ferry to Cozumel (biggest island in Mexico and known for snorkeling in coral reef).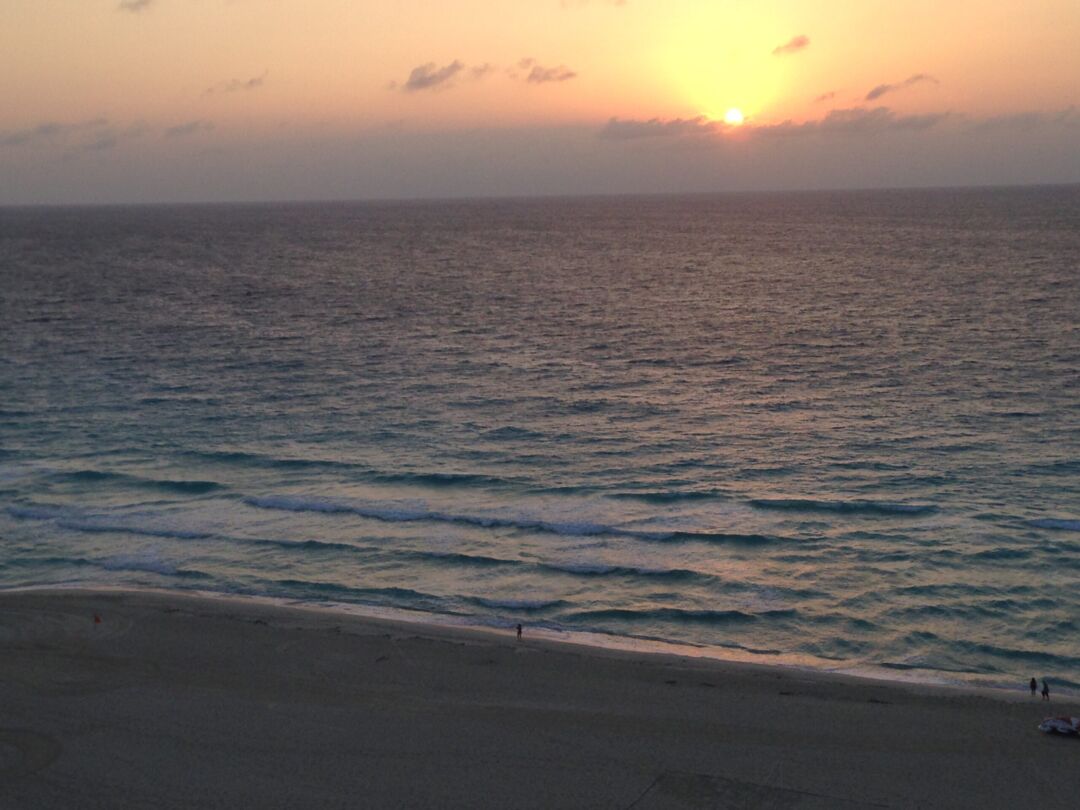 Happy Travels,
Kev
P.S. Here are links to our social media accounts, in case you want to connect that way:
Retirestyle Travel Instagram
Kevin's LinkedIn
Retirestyle Travel Facebook Page
Kevin's Pinterest
Retirestyle Travel TikTok
Retirestyle Travel Twitter
Retirestyle Travel YouTube (Please check out our YouTube Channel for travel videos)
You May Also Like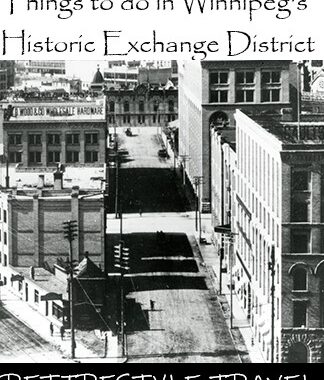 January 1, 2021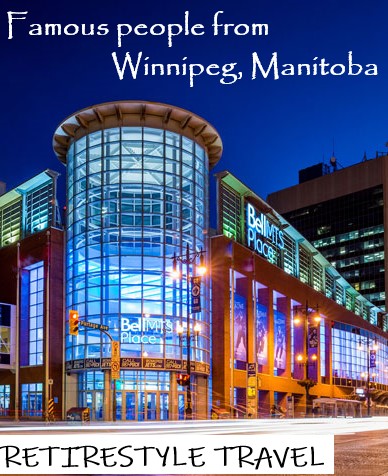 November 25, 2020