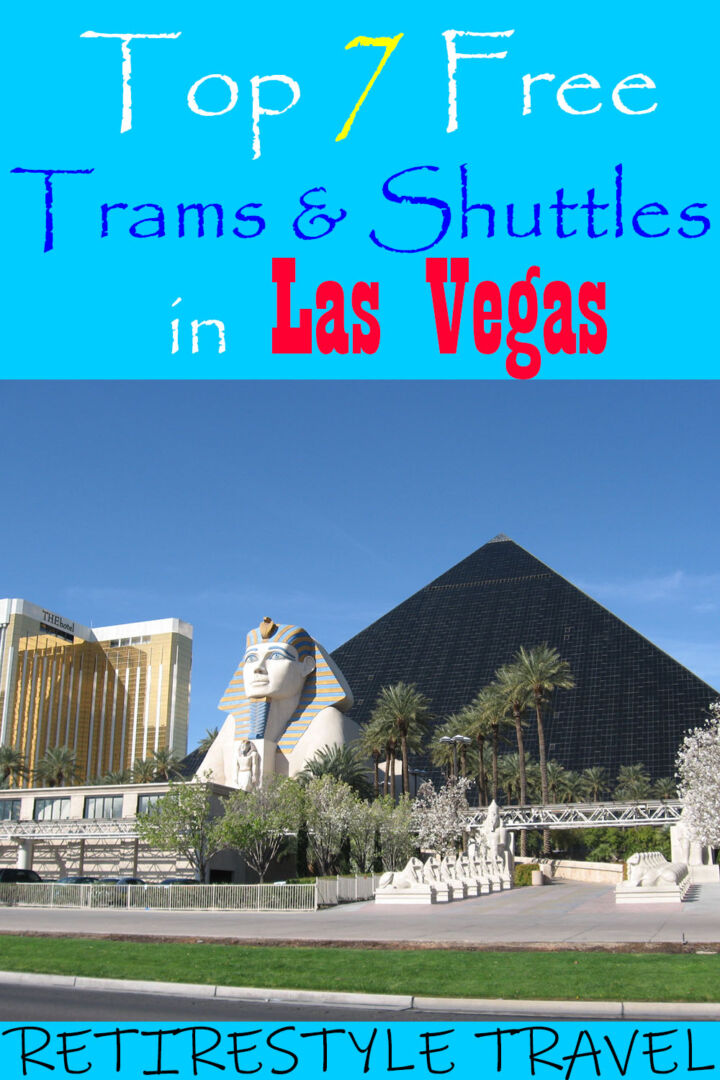 Top 7 Best Free Shuttles and Trams in Las Vegas (Vegas Hacks)
March 26, 2020
Top 7 Best Free Shuttles and Trams in Las Vegas (Vegas Hacks and Money-saving Tips):
* This information was researched prior to the Covid-19 shutdown, during which time most of these transportation options were not available.
On the maps, the casino resorts on the Las Vegas Strip seem right next to each other. In reality, they are probably 1 kilometer apart.
Walking around is fine if you are healthy, if you have good shoes, and if it is not too hot and sunny.
Please click here for other useful tips for Las Vegas newbies and Vegas first-timers.
Using Uber, cabs and buses is not practical, especially after about 5 PM due to gridlocked traffic. Articles in early 2021 are warning about the long wait time for Ubers in Las Vegas due to a shortage of drivers. These modes of transportation also cost money.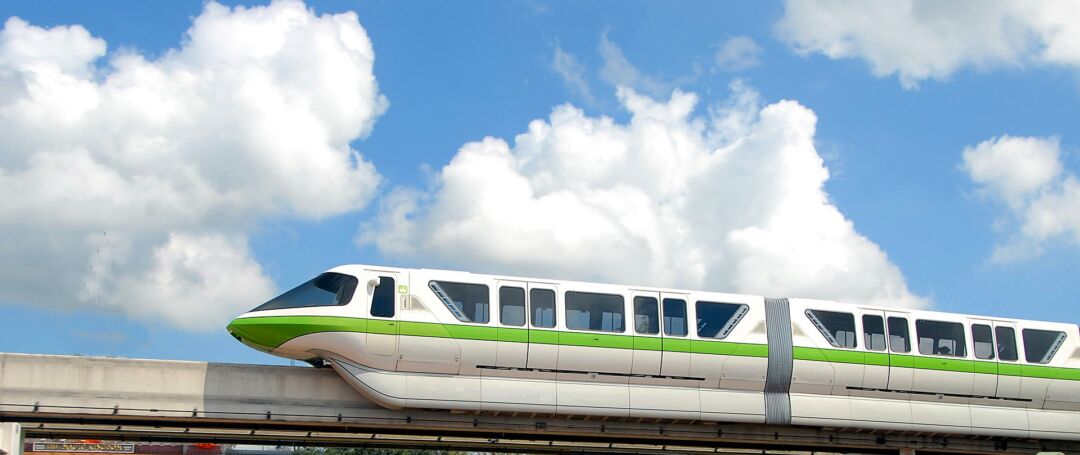 The monorail is only on one side of the strip and it runs at the back of the casinos, which is pretty far from the Strip. This also costs money.
Thus, you might want to take advantage of some of the free transportation options provided by the various casinos.  Here are some suggestions for you.
1.       Free tram between Excalibur and Mandalay Bay (stopping at Luxor on northbound route) every 7 minutes from 11 a.m. – 10:30 PM.
2.       Free City Center tram runs from Park MGM to City Centre and Bellagio every 15-minutes from 7 AM to 2 AM.
3.       Free tram between Mirage and Treasure Island every 15-minutes from 8 AM to 4 AM.
4.       The Las Vegas Downtown Loop is a free shuttle bus doing a 45-minute loop around downtown Las Vegas from The Stratosphere north to the Fremont Street Experience, Mob Museum, the Arts District & the North Premium Outlets (every 30 minutes).
5.       Sam's Town has a free shuttle to Fremont Hotel and Harrah's.
6.       Free Caesars Entertainment Shuttle Bus from Rio to and from Bally's, Paris and Harrah's every 30 minutes from 10 AM to 1 AM. UPDATE: The Rio All Suites Hotel and Casino ended their free shuttle service in 2017. Guests should still be able to get to the Strip for free by walking next door and taking the Gold Coast Hotel and Casino Shuttle to the Las Vegas Strip.
7.       Gold Coast Hotel has a free shuttle to the Orleans Hotel (off Flamingo Road) and the Fashion Show Mall (across from Wynn). It runs roughly every 30 minutes from noon to 10 PM daily and runs until midnight on Friday & Saturday.
#1, #2 & #3 are convenient because they are on the opposite side of the Strip as the Monorail. I have used these trams many times and the wait is usually less than 5 minutes and I have never seen them over-crowded.
#4 & #7 may give priority to guests of their hotels.
2021 UPDATE: One very interesting new development since I first wrote this article is that Elon Musk's The Boring Company has completed a free underground "non-loop" transportation system for the convention centre to take people at no cost from one end of the convention centre to the other. That doesn't help the average tourist, but the other interesting development is that the Las Vegas Monorail has declared bankruptcy.  This throws the monorail's operating future into question and also has allowed The Boring Company to apply for permits to construct more underground tunnels to transport tourists in Tesla vehicles all around Las Vegas, which could include the Airport, the Strip, the off-Strip casinos, and Fremont Street.
Happy Travels,
Kev
P.S. Here are links to our social media accounts, in case you want to connect that way:
Retirestyle Travel Instagram
Kevin's LinkedIn
Retirestyle Travel Facebook Page
Kevin's Pinterest
Retirestyle Travel TikTok
Retirestyle Travel Twitter
Retirestyle Travel YouTube (Please check out our YouTube Channel for travel videos)
You May Also Like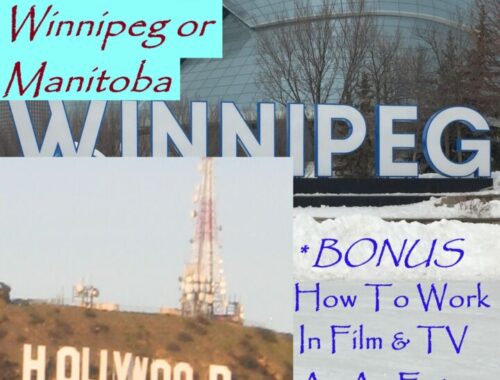 September 17, 2021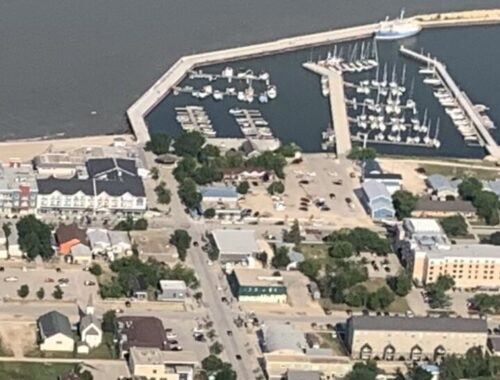 August 21, 2021