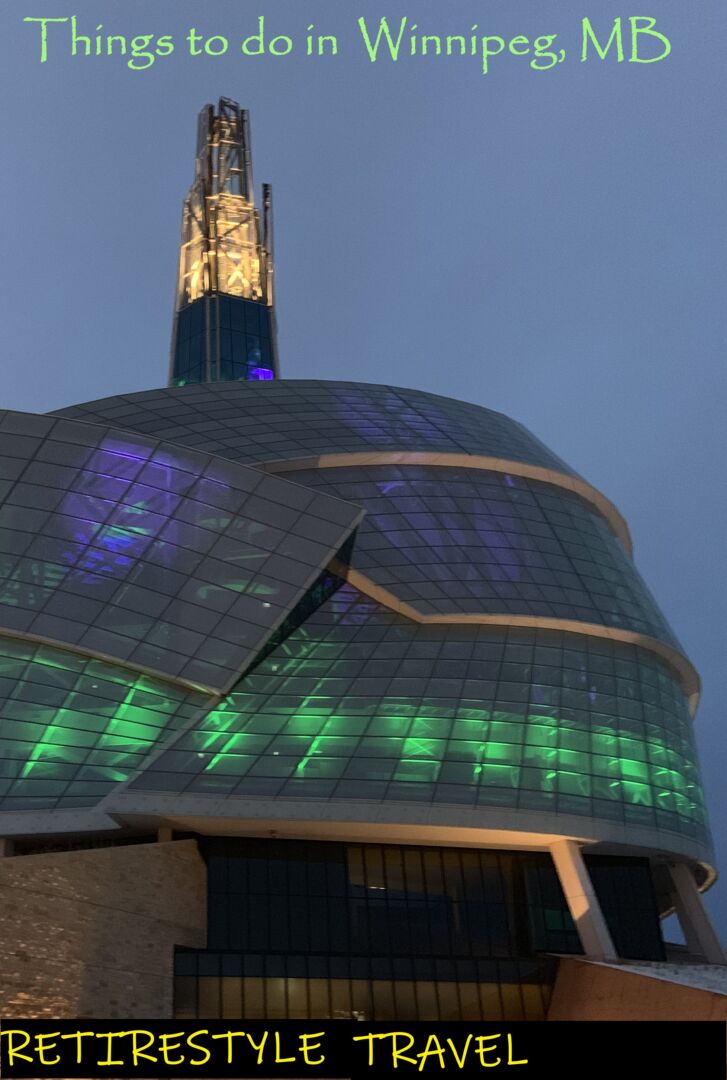 Things To Do In Winnipeg, Manitoba (A Love Letter To Our Hometown)
February 5, 2021
Why We Love Winnipeg &
Why You Should Visit Winnipeg
aka. Things to do in Winnipeg, Manitoba, Canada
A Love Letter To Our Hometown
Winnipeg has a population just shy of 800,000 and is, by far, Manitoba's largest city.  It is also Manitoba's capital city.
Winnipeg is located near the geographical centre of Canada and North America about a 4-hour drive north of Fargo, North Dakota.
Winnipeg means "muddy waters" in Cree.
You may have heard of Winnipeg if you watch National Hockey League sports highlights because of the Winnipeg Jets or you may have heard Winnipeg referenced as some remote place in a movie or TV show.
Some pretty famous and important people were born or partly-raised in Winnipeg, including Terry Fox, Louis Riel, Adam Beach, Anna Paquin, Neil Young, Burton Cummings, and Jonathan Toews. To learn more about noteworthy people with connections to Winnipeg, please click here.
We are lucky to live in Winnipeg. We grew up in Winnipeg, dated in Winnipeg, worked and lived in Winnipeg our entire lives, and raised two children in Winnipeg, so we know a little bit about how amazing Winnipeg is and what it has to offer visitors and residents who want a "staycation".
We are working on a book about becoming a snowbird and even possibly retiring abroad, but we love Winnipeg and know we will spend most of our time in Winnipeg for the rest of our lives. We'll always come home.
This article is our love letter to Winnipeg.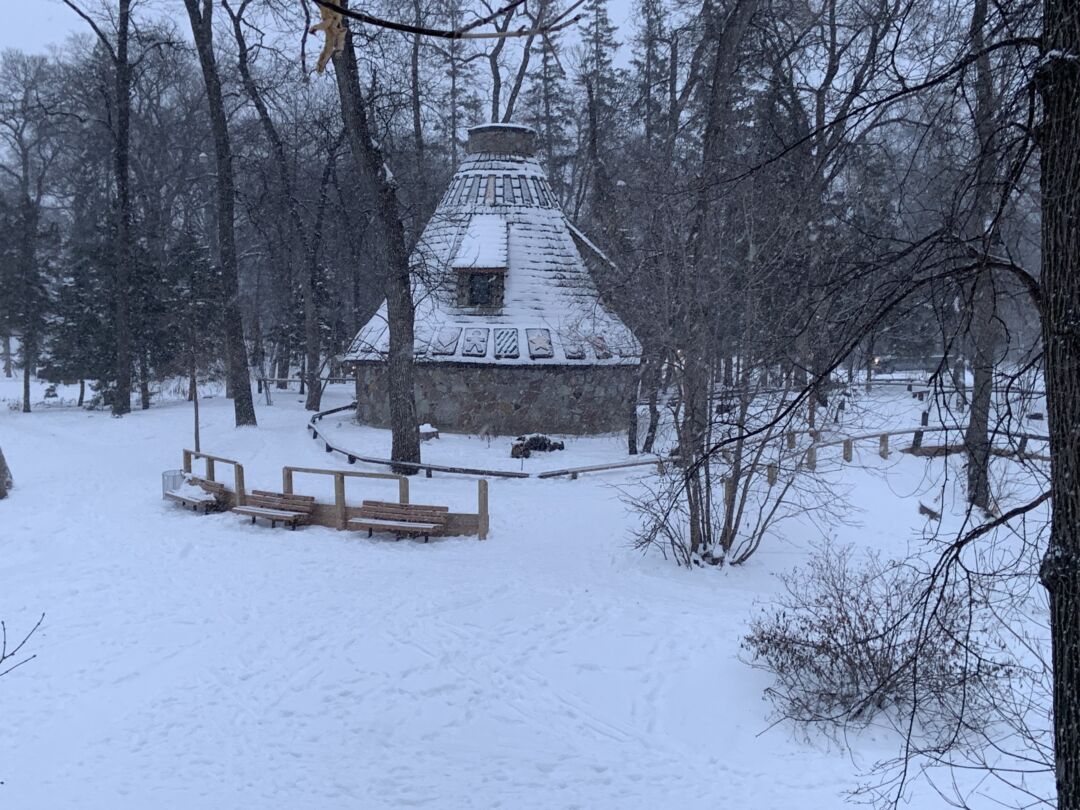 Myths About Winnipeg
When Kevin used to travel for business, people from other places in Canada and the USA would tell him that they drove through Winnipeg on the Trans-Canada Highway or flew over Winnipeg many times, but they never visited Winnipeg because there was no reason to come here.
Out-of-towners would joke that all they know about Winnipeg is that:
it is the murder capital of Canada (unfortunately, this is actually true many years on a per-capita basis),
It is the mosquito capital of Canada (its really no worse than any other place in Canada at our latitude that is not near the ocean),
It is the 7-11 Slurpee capital of Canada (true, but even more impressively we have been the Slurpee capital of the world for 20 years in a row), and
It is the coldest major city in Canada (we hate being called "Winterpeg" even though this is true. Our average January high temperature is around -11 degrees Celsius, which is just a bit colder than Edmonton, Saskatoon and Quebec City).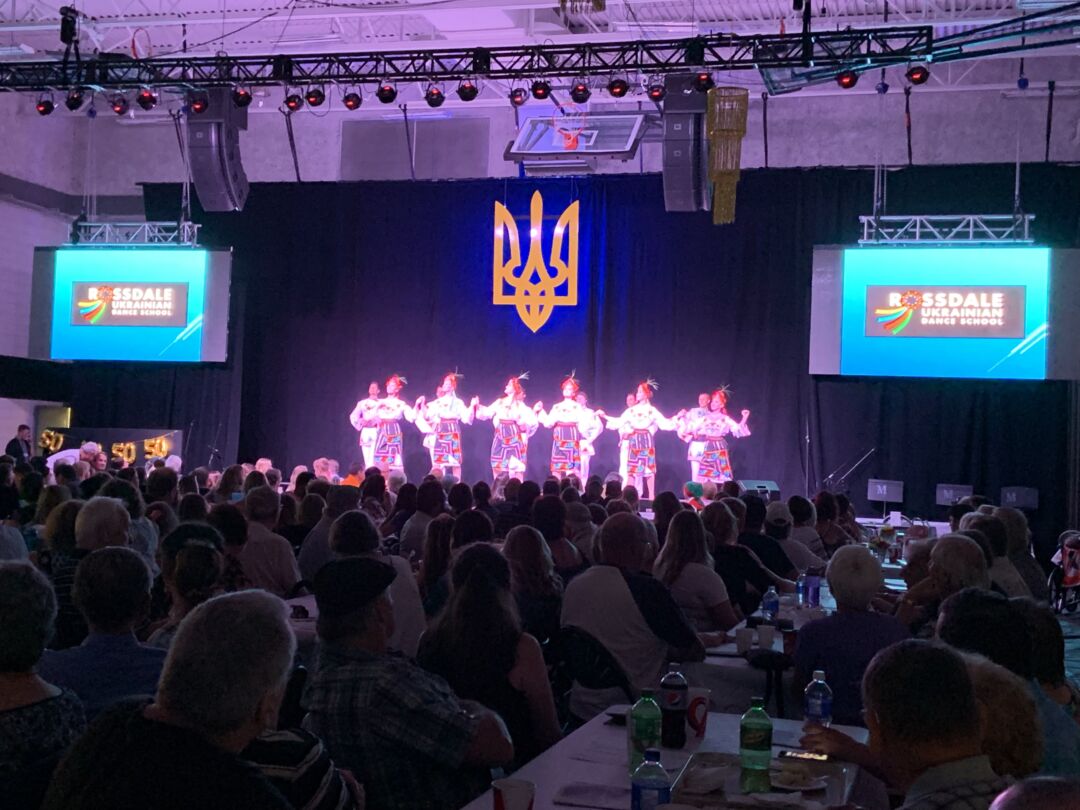 Truths About Winnipeg
What we want people to know about Winnipeg is that:
It has all of the amenities, culture, and entertainment options found in a big city, but maintains a small-town feel,
Its cost of living (especially housing, which is lower than any major Canadian city except Quebec city) is one of the lowest in Canada, so its residents can afford to save more for retirement, travel, and a cottage,
It is a multicultural paradise that should be a model for the world (Winnipeg has a large number of immigrants who can maintain their cultural identity and even celebrate it during the world's largest and longest-running annual multicultural festival called Folklorama),
Its residents are so friendly and helpful that our license plates say "Friendly Manitoba", and
It has amazing hot and sunny weather in the Summer (of major Canadian cities, only Calgary & Edmonton have more sunshine).
Winnipeg has recently received international travel recognition, including: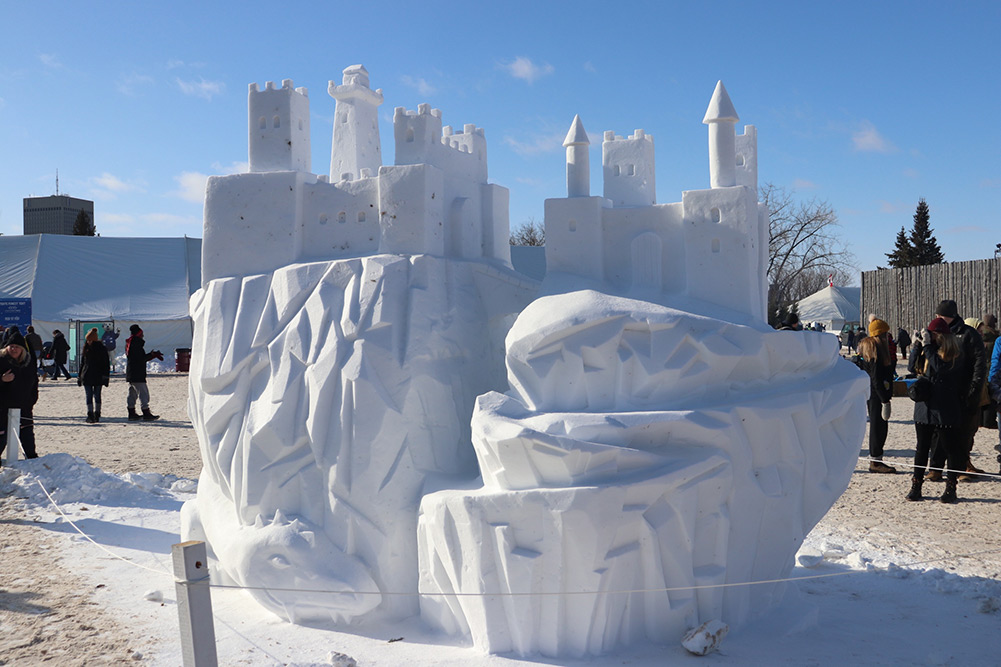 Things To Do in Winnipeg
Occasionally, business contacts from other cities would tell Kevin that they were coming to Winnipeg for business and wanted suggestions of what to do if they had an extra evening or day here. He would tell them to go to the Forks, Corydon Avenue, and Assiniboine Park.
However, there is so much more to do in Winnipeg. There is something for every taste as you will see below.
The Forks
The Forks is Winnipeg's most popular attraction with over 4 million visitors a year.  The Forks is located where the Red and Assiniboine Rivers meet, where indigenous people and settlers have traded for years.
Two old warehouses have been converted to bustling markets where most stores and restaurants are local.
The Forks Market building has a gift shop with many Manitoba-made products, a bakery, a candy store, and a liquor store. The Food Hall has several unique restaurants and a beer and wine vendor. Our favourite restaurant there is Taste of Sri Lanka that has spicy and flavourful dishes like curry eggplant and deviled chicken.
The Forks Market Tower offers lovely panoramic views.
Johnson Terminal has a huge antique market in the basement, gift shops, a small art gallery, and a large local toy store.
Indigenous culture and art is evident at an interesting aboriginal art & craft store called Teekca's and Oodena Celebration Circle, which is a natural shallow amphitheatre that honours the 6,000 years of Aboriginal peoples in the area.
The Forks has a great boutique hotel called Inn At The Forks on site with an amazing spa.
In the Summer, people flock to The Forks for concerts at the outdoor CN Stage, festivals, buskers, and walks along the riverwalk.
Families with kids can take a water taxi, play in the Parks Canada Playground, see a play at the Manitoba Theatre for Young People, or go to the Manitoba Children's Museum.
In Summer, you can also eat at Mon Ami Louis, a French restaurant in the middle of the Esplanade Riel.
In the Winter, skate on the world's longest skating surface along the rivers dotted with fantastic warming huts or a lovely ice skating rink under a canopy with music.
For more information about things to do at The Forks, please click here.
The Canadian Museum for Human Rights
The Canadian Museum for Human Rights is a national museum located adjacent to The Forks. Its mandate is to "explore the subject of human rights with a special but not exclusive reference to Canada, to enhance the public's understanding of human rights, to promote respect for others and to encourage reflection and dialogue."
The Museum cost $350 million and is the only national museum outside of the Ottawa area. The design is an innovative structure of curving lines and bold geometry.
Visitors climb up 1 kilometer of alabaster ramps symbolizing the climb from darkness to light with exhibits on each level and ending at the Israel Asper Tower of Hope overlooking Winnipeg.
Be sure to bring comfortable shoes and be prepared to cry if you go.
The CMHR is a big reason to book a trip to Winnipeg.
Assiniboine Park
Assiniboine Park, the 11th largest urban park in Canada, has endless tree-lined trails along the river for hiking or biking and large fields for playing football, soccer, ultimate Frisbee or even cricket.
On some Summer evenings, you can watch a movie in the park or a free concert or ballet performance on the Lyric Stage.
The Assiniboine Park Zoo has over 200 species of animals over 80 acres.
The Zoo has a new exhibit called "Journey to Churchill" with Polar Bears and other animals native to Northern Manitoba. You can even go below the water and watch the Polar Bears swim above you.
One of my favourite places to decompress is English Garden at Assiniboine Park, which has many walking paths winding through beautiful flower gardens and large trees.  It is between the Leo Mol Sculpture Garden and the Duck Pond.
The Pavilion looks like a Bavarian chalet and contains the largest collections of works by renowned Manitoba artists including Ivan Eyre. It also houses a historical exhibit about Winnie-the-Pooh, a small bear that was brought to England by a Winnipeg veterinarian during the First World War.
The park has a large, unique Nature Playground plus a miniature steam train, and in Winter it has a hill for toboggan slides and the Duck Pond turns into an ice skating rink.
If you cross the footbridge over the Assiniboine River, you can buy ice cream at Sargent Sundae.
For more information about Assiniboine Park, please click here.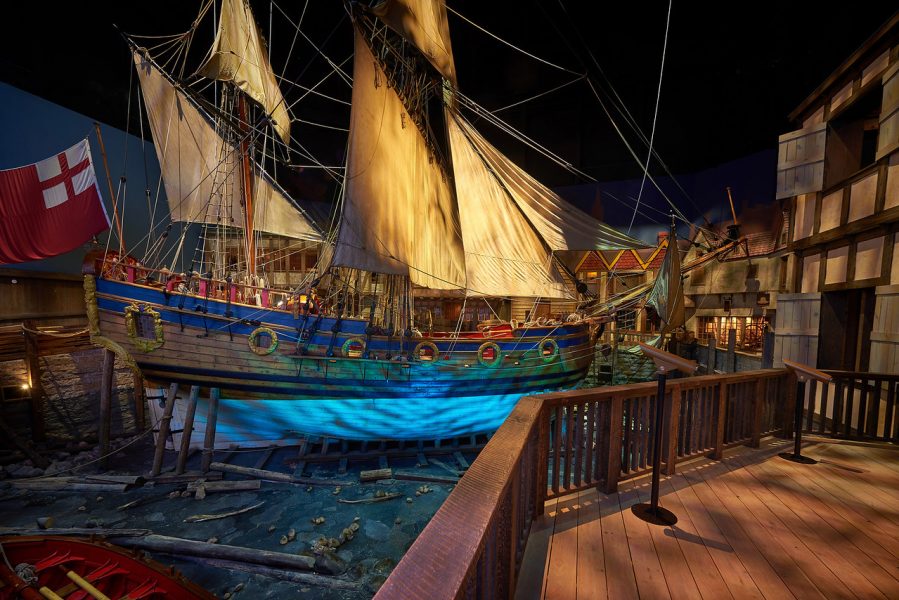 Manitoba Museum
Winnipeg's largest museum, The Manitoba Museum, has attractions for young and old. Kids can play, explore, experiment and learn in the Science Gallery and relax while looking up at the stars in the Planetarium.
There are exhibits about Earth history, the Arctic region, Boreal Forests, Parklands, Grasslands, and Winnipeg's 1920's urban history.
The most famous and popular exhibit is the Nonsuch, where you can board and explore a working replica of a ship that helped launch the Hudson's Bay Company.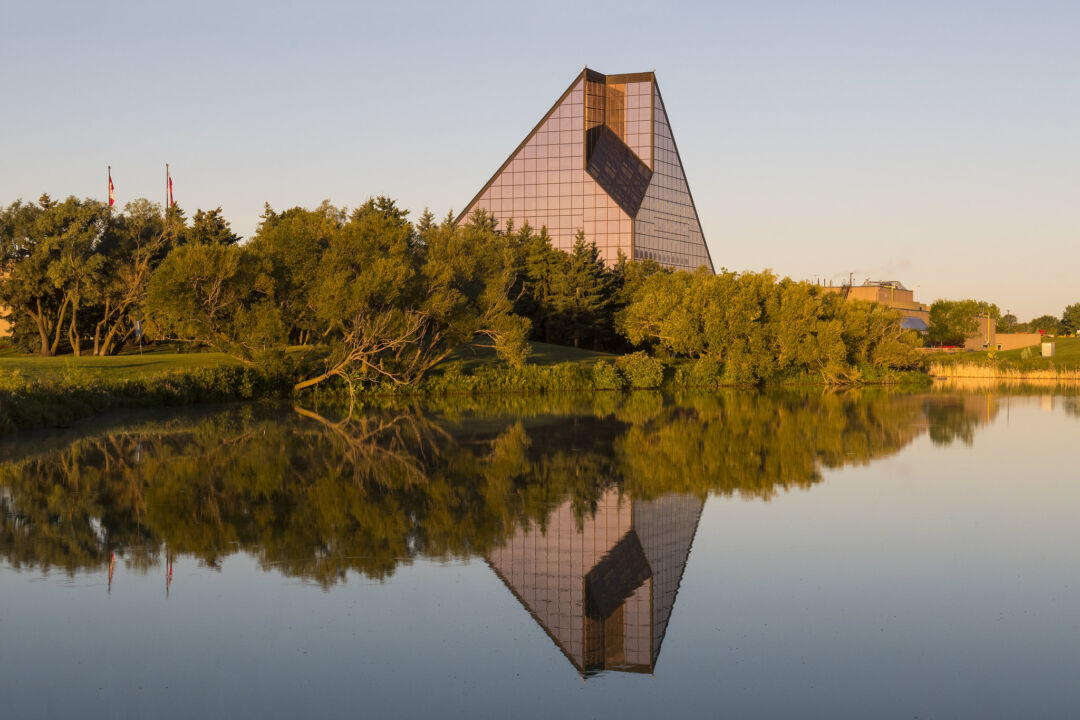 Royal Canadian Mint
One of only two Royal Canadian Mint facilities is in Winnipeg, where every single Canadian circulation coin is produced — literally billions each year.
The glass, sail-shaped building itself is like a work of art.
You can go on a free self-guided tour or pay $8 for a guided tour to learn how the coins are made and buy collectible coins for your collection from their gift shop.
Unfortunately, they don't have free samples and security is very tight.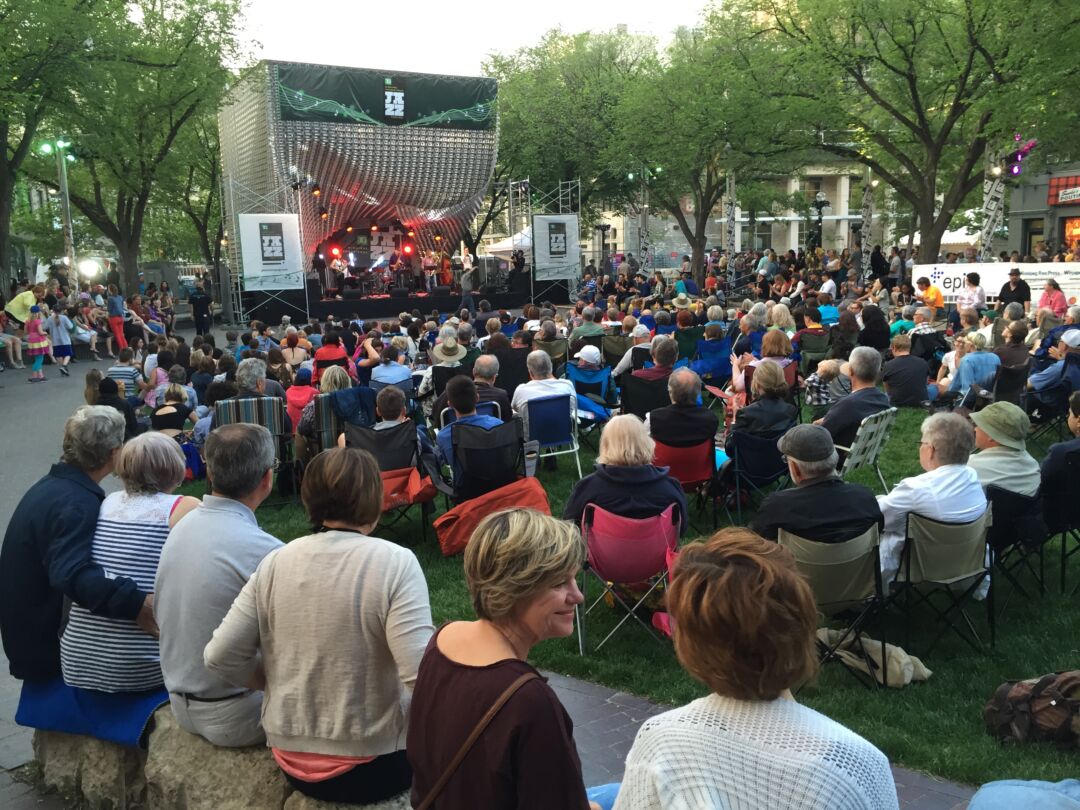 The Exchange District
The Exchange District, near City Hall and the famous windy intersection of Portage Avenue and Main Street in downtown Winnipeg, has many wonderful and unique places for shopping, entertainment, food, and beverages.
The Exchange District is a national historic site featuring 150 protected heritage buildings built around 1900, so several Hollywood movies have used The Exchange as a movie set.
A focal point of the Exchange District is Old Market Square, where many summer festivals and concerts are held and which has a cool-looking stage called "The Cube". Please click here for an article about the biggest and best festivals and events in Winnipeg.
The Exchange District is a hub for the Winnipeg arts community.
Some unique cafes are in the Exchange, including Across the Board Game Cafe and Forth.
For a meal in the Exchange, we suggest you try the Mussels and Charcuterie Board at Peasant Cookery or some of the Dutch-inspired gourmet food options at Amsterdam Tea Room.
For additional information about the Exchange District, please click here.

Little Italy
Corydon Avenue is called Little Italy because it used to be home to countless Italian clubs, restaurants, cafes, clothing stores, and gelato shops.
Corydon has many popular restaurants and coffee shops, including Bar Italia, which is a cafe and restaurant as well as a night club at night that has a large patio. You should also consider Cafe 22, Colosseo, Santa Lucia Pizza, Tommy's Pizzeria, and Tre Visi.
For dessert, you really should try some delicious homemade gelato and sorbetto at Eva's Gelato, G. G. Gelati, or Nucci's Gelati. Tina's favourite flavour is Limone and Kevin's favourites are Pistachio and Tartuffe (chocolate hazelnut).
A relatively new dessert cafe and bakery in the area is called Cocoabeans, which has delicious gluten-free baked goods.
One of the best places for socializing and meeting people in Winnipeg is Teo's, which is a contemporary, "upscale-casual" cocktail lounge, featuring a popular outdoor patio.
However, many of the Italian businesses have closed over the years and have been replaced with a multitude of great non-Italian stores and restaurants.
Corydon is still the best place for Winnipeg people-watching from a patio in the Summer. The biggest patio on Corydon is at a Greek restaurant called Saffron's.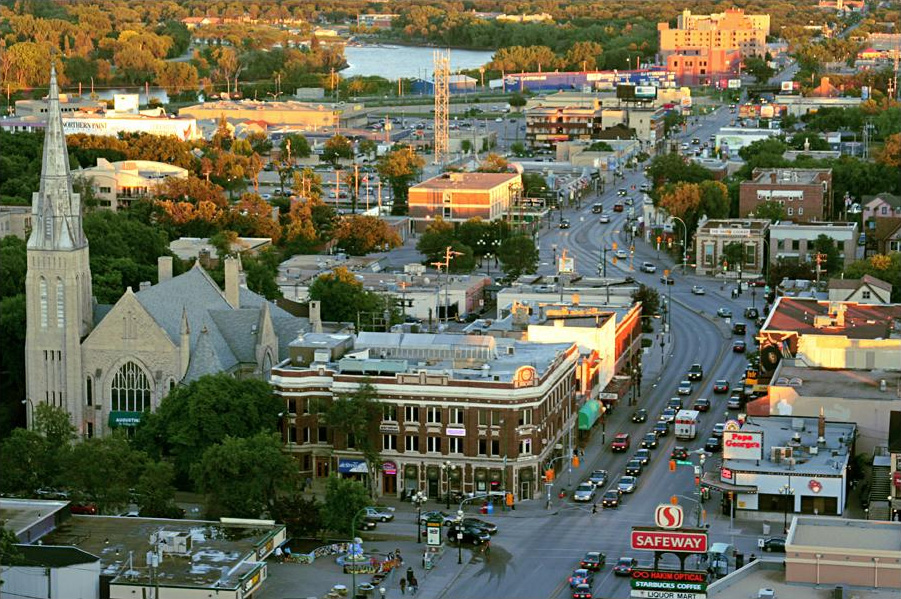 Osborne Village
Osborne Street, also called Osborne Village close to the Assiniboine River, is a neighborhood that many bohemian people call home. It is a great neighborhood for walking around and discovering places for shopping, dining, dessert, coffee, cocktails, and entertainment.
There are many types of cuisine offered at restaurants on this strip, including Italian, Chinese, Japanese, Thai, Ethiopian, English, Mexican, and American. If you like healthier foods, you can try a popular local restaurant called Stella's on Osborne.
For dessert in The Village, we enjoy getting a crepe at Kawaii Crepe. A perfect place for a cake or torte is Baked Expectations.
Nightlife is exciting in Osborne Village, including Upstairs in the Village Lounge and Night Club, Die Maschine Cabaret, and The Toad in the Hole Pub.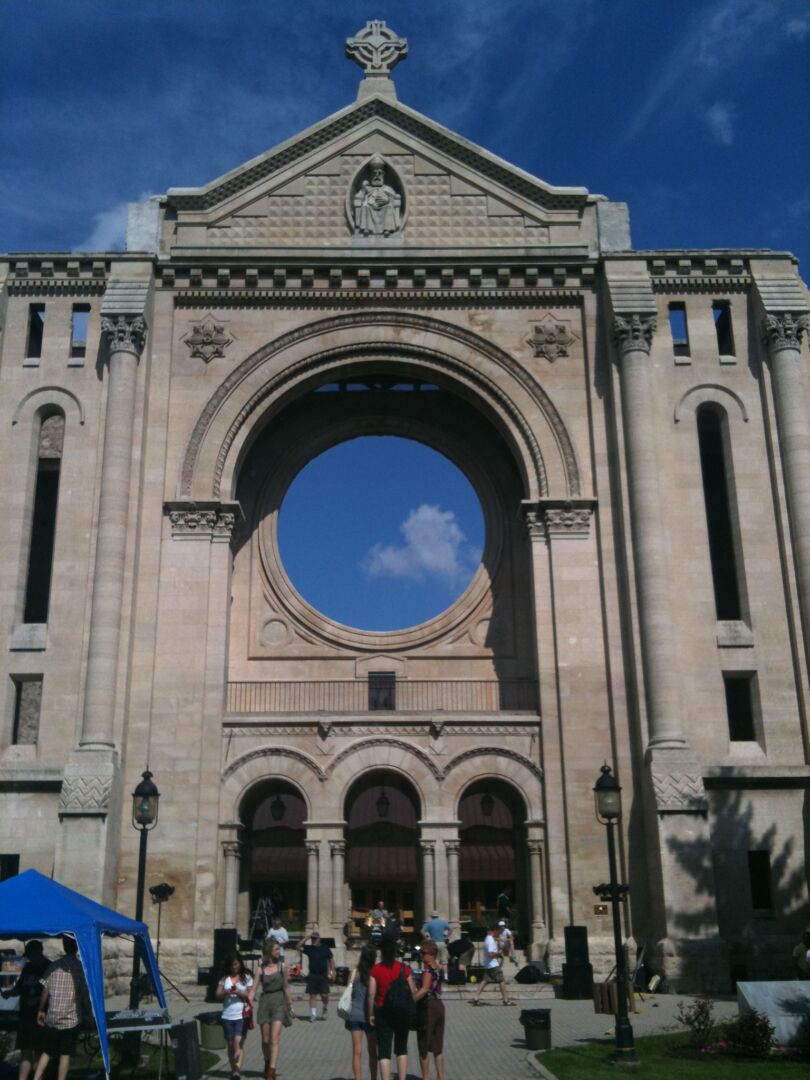 The French Quarter
Winnipeg has 50,000 francophones, making it the largest francophone community in Western Canada. St. Boniface is also known as The French Quarter, where you will find several stores, restaurants and cafes selling unique French and French-Canadian items and tasty treats.
St. Boniface is home to the Centre Culturel Franco-Manitobain and Le Musée de Saint-Boniface Museum, a museum dedicated to Franco-Manitoban culture and history.
If you are in Winnipeg in February, you could bundle up and enjoy Western Canada's largest Winter festival called Festival du Voyageur. Festival grounds are in and around Fort Gibraltar, a reproduction of a fur-trading post from the 1800s built by the North West Company.
The festival brings amazing snow sculptures, ice climbing, an outdoor "snow bar" where almost everything is made of ice, snowshoeing, horse-drawn sleigh rides.  Kids can pour hot maple syrup on snow and then roll it around a Popsicle stick for a sweet treat.
The St. Boniface Cathedral is a beautiful church and landmark with a historic stone façade from a 1908 basilica that burned down.
For more information about Winnipeg's French Quarter, please click here.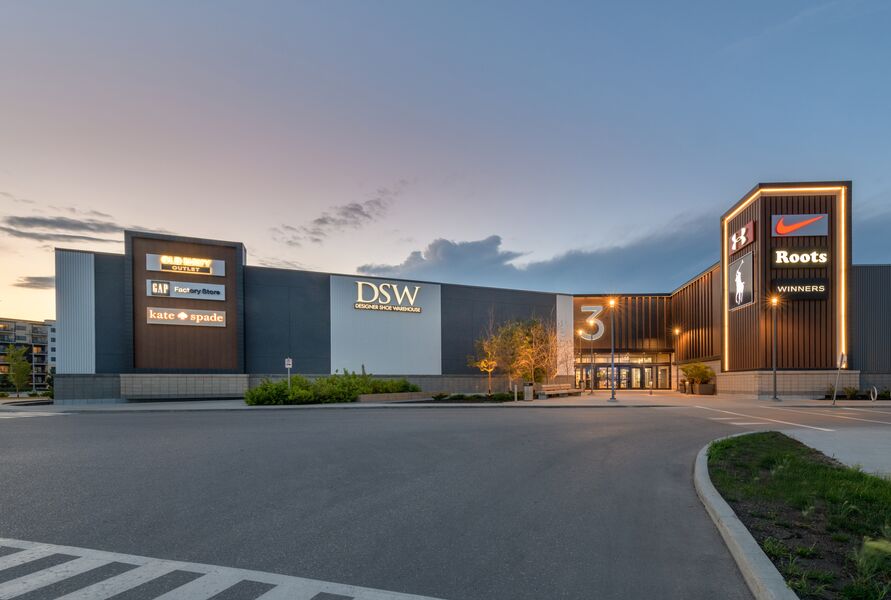 Shopping
When our parents were young and even when we were young, Portage Avenue from Eatons to The Bay was the most popular place to shop, browse, people watch, and hang out.  Since then, most retail development and shopping activity has been moved to the suburbs and most downtown shopping is only done by people who live or work there. In our opinion, that is neither good, nor bad, but it is sad for many people who remember the good old days.
We fondly remember going to the magical toy department and then going to see Santa Claus and the amazing miniature Christmas display at Eatons department store. It was always a treat to go for a meal at the Paddlewheel Restaurant and a frosted malt at The Bay. We both even worked in the toy department at Eatons.
Polo Park is Winnipeg's largest indoor shopping mall with 200 stores, which comes in handy during the 6 months of the year when snow is on the ground. The area surrounding Polo Park also has the largest retail floor space in the city, so you are sure to find what you are looking for if you head there. It's also very close to the airport, so you can easily stop & shop there before you fly home.
Outlet Collection Winnipeg is Winnipeg's only outlet mall where you can find over 100 retailers and outlet stores for many high-end luxury brands like Saks Fifth Avenue Off Fifth, Kate Spade, Tory Burch, Lacoste, Michael Kors, Guess, Calvin Klein as well as a really good food court. If you like Swedish furniture or Swedish meatballs, Ikea is right across the street. Winnipeg's second largest retail area is in South-West Winnipeg on Kenaston Boulevard between Outlet Collection Winnipeg and SmartCentres Kenaston Common.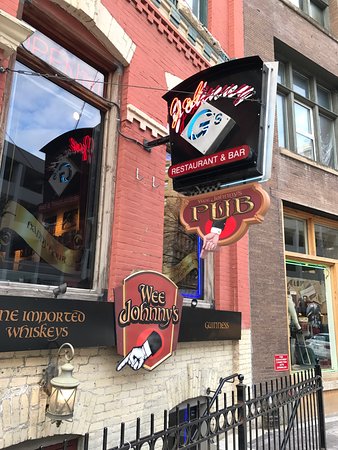 Open-mic comedy shows
One of Kevin's favourite ways to unwind is to laugh at the many funny Winnipeg stand-up comedians at one of the comedy open mic shows around town.
Before the pandemic, you could find these shows pretty much every night of the week at places like Wee Johnny's, The Good Will Social Club, The Handsome Daughter, Park Theatre, Shannon's Irish Pub, and Underdogs.
Some comedians are seasoned performers trying out new material or just having fun, while others are terrified new amateurs. Even when they bomb onstage, we still enjoy it.
The shows are often free and the venues often offer great food and drink specials.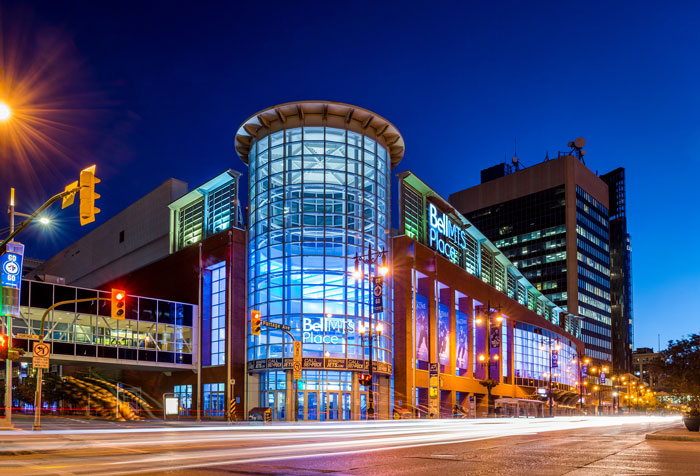 Professional Sports & Gambling
If you are lucky and the timing is right, you might snag a ticket to see one of our exciting teams play a home game.
The Winnipeg Blue Bombers are the reigning Canadian Football League champions known for their stingy and play-making defense.
The Winnipeg Jets play in the National Hockey League. We call them the "Jets 2.0" because our old NHL team left to become the Phoenix Coyotes until local businessmen purchased and re-located the Atlanta Thrashers here in 2011. Our goalie, Connor Hellebuyck, is the reigning Vezina trophy winner as the best goaltender in the league and we have several great players in the top 20 in NHL scoring each year.  The Bell MTS Place arena is conveniently located downtown.
We also have a minor league baseball team called the Winnipeg Goldeyes with a stadium close to The Forks and a professional soccer team called FC Valour that plays at Investors Group Field near the University of Manitoba, where the Bombers also play.
Although we don't really consider it a sport, you can watch and bet on simulcast or live horse racing at Assiniboia Downs on the West outskirts of the city. Assiniboia Downs also has a fantastic restaurant overlooking the track and a large video lottery terminal casino. How many small towns have that?
On that note, three other Winnipeg slot machine and table gambling casino venues include Shark Club downtown, McPhillips Street Station in the Northwest part of Winnipeg, and Club Regent in the East side of town.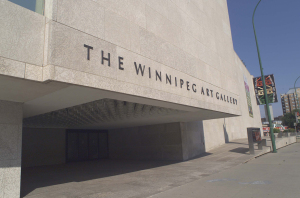 Arts & Culture
Most people don't know how many sophisticated cultural entertainment options are in Winnipeg.
The Winnipeg Art Gallery has impressive architecture and even more impressive permanent and travelling art exhibits inside. Next door is the soon-to-be-opened Inuit Art Centre next door, which will house the world's largest collection of Inuit Art.
Winnipeg has the Royal Winnipeg Ballet, which is the longest continuously-operated ballet company in North America that was granted the "Royal" title in 1953.
Winnipeg also has the Manitoba Opera, Winnipeg Symphony Orchestra as well as the Winnipeg Jazz Festival in June each year.
Throughout the city, especially downtown, you will find many hidden gems of public art and murals. We once obtained a list of public art from the Manitoba Arts Council.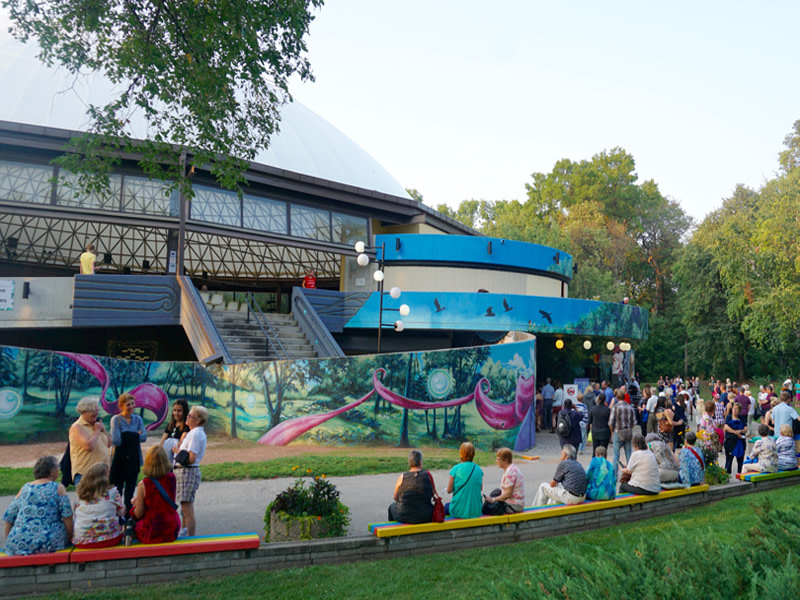 Theatre
The Royal Manitoba Theatre Centre was Canada's first English language regional theatre and was created more than 60 years ago. Each year, they produce 10 plays on two stages for 300,000 people.
Rainbow Stage is the most unique theatre venue I have seen in Canada. It is in Kildonan Park near the Red River in a partially-enclosed dome stadium. Rainbow Stage produces two excellent musical theatre shows each Summer and develops Manitoba artists and other theatre professionals.
If you are lucky enough to be in downtown Winnipeg in mid-July, you can probably catch a show at the Winnipeg Fringe Theatre Festival, which is the second largest fringe festival in North America.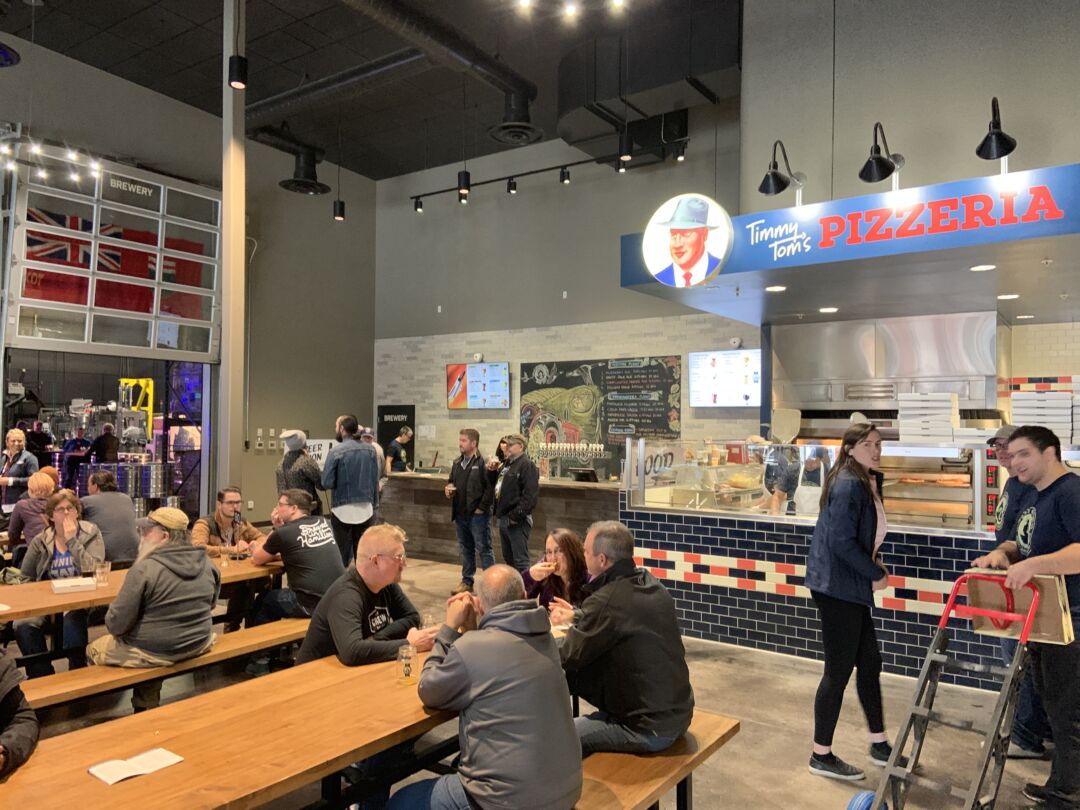 Microbreweries and Distilleries
Most of the microbreweries and distilleries in Winnipeg have tasting rooms where you can purchase flights of samples and some even offer guided tours and free samples in hopes that you buy a bottle.
We recommend you take the tour at Half Pints Brewing and sample several of their beers if you are in Winnipeg on a Saturday afternoon.
Other microbreweries include Barn Hammer, Brazen Hall, Devil May Care, Kilter, La Brasserie Nonsuch, Little Brown Jug, One Great City, Sookram's, Stone Angel, Torque, and Trans Canada Brewing.
Two award-winning distilleries with tours and tasting rooms are Capital K Distillery, Manitoba's first locally-owned distillery, and Patent 5 Distillery, which has a historic ambiance in their tasting room.
Please click here to see a more detailed article about these microbreweries and distilleries in Winnipeg.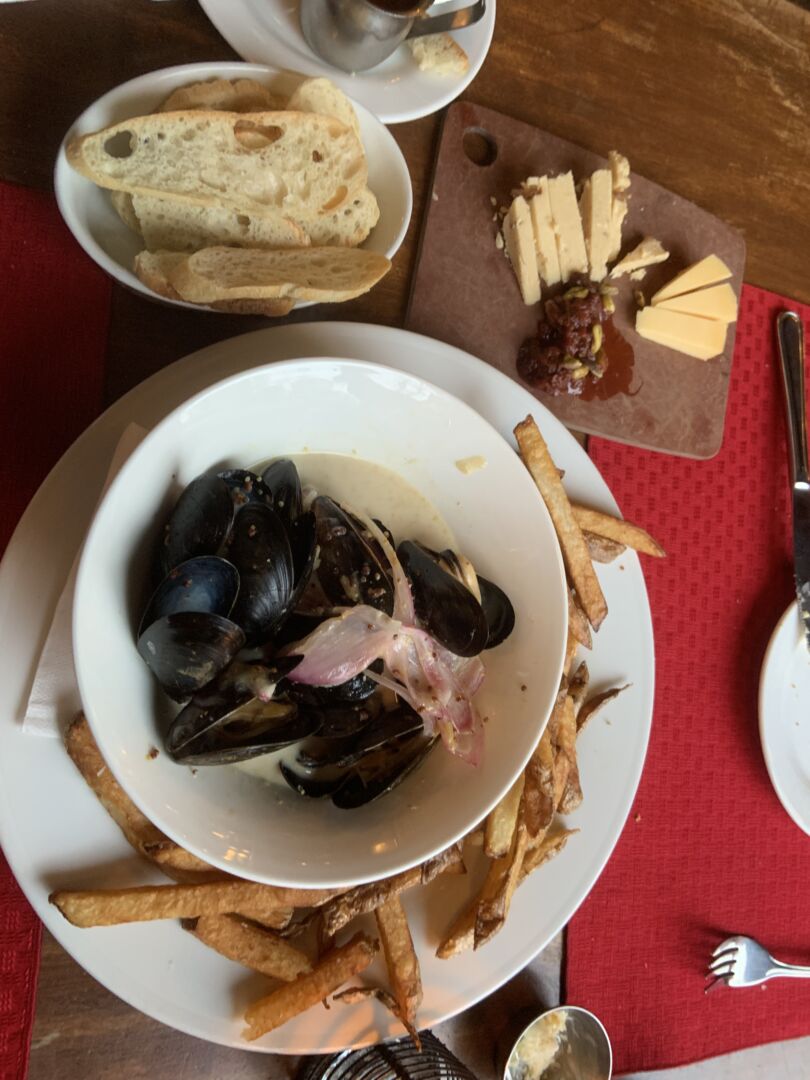 Local restaurants
We recommend you try our unique local and ethnic restaurants and dishes when you are visiting Winnipeg, such as:
Other foods that Winnipeg is famous for include smoked Goldeye fish, Mennonite farmer's sausage, and Jeanne's Bakery cakes.
Please see a more detailed article about famous Winnipeg food and restaurants by clicking here.
Children's activities
We could (and probably should) write an entire article about all of the fun things we did with our kids when they were growing up in Winnipeg. Such an article would include places like:
We hope that this article has inspired Manitobans to explore Winnipeg like tourists after the Covid-19 restrictions are removed.
We also hope that it provides inspiration and a to-do list for future tourists to Winnipeg.  Come and visit Winnipeg once it is safe. It's worth the effort.
Please let us know in the comments below if you found anything interesting or if anything is missing.
Author Notes:
This post about the best things to do in Winnipeg, Manitoba is written in a perfect world where there are no travel restrictions or business closures due to a global pandemic.
Even people who live in an around Winnipeg can't do much outside of the house right now. Off-and-on for a year, we have been urged not to leave the house except for one person to go shopping for essential items once per week.  
From June to October of 2020, many Winnipeggers and Manitobans were lucky enough to have that opportunity to become tourists in their own city and province.
We hope this Covid-19 situation gets under control soon so the code red lockdown can end and we can resume safely exploring and enjoying our great city.
Happy Travels,
Kevin & Tina
Please subscribe to our newsletter to receive notifications for new posts and other content. 
P.S. Here are links to our social media accounts, in case you want to connect that way:
Retirestyle Travel Instagram
Kevin's LinkedIn
Retirestyle Travel Facebook Page
Kevin's Pinterest
Retirestyle Travel TikTok
Retirestyle Travel Twitter
Retirestyle Travel YouTube (Please check out our YouTube Channel for travel videos)
You May Also Like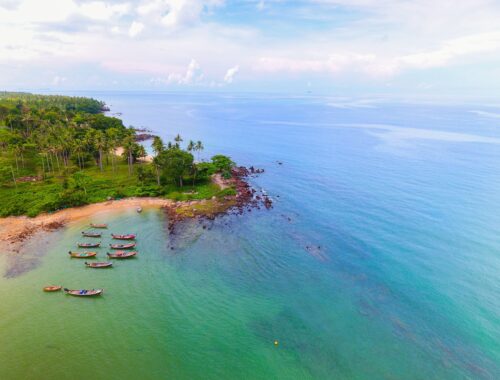 February 25, 2020