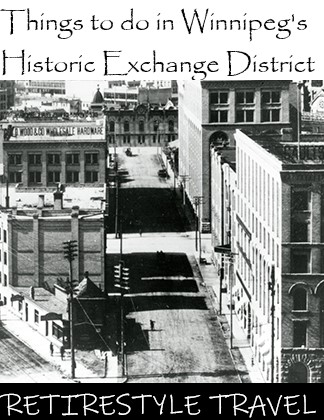 Things to do in Winnipeg's Historic Exchange District
January 1, 2021
Things to do in Winnipeg's Historic Exchange District
* This post is based on research and personal experience from before the pandemic and code-red shutdown, thus keep in mind that some of the information may change after the shutdown ends.
The Exchange District, between City Hall and the famous windy intersection of Portage Avenue and Main Street in downtown Winnipeg, has many wonderful and unique places for shopping, entertainment, food and beverages.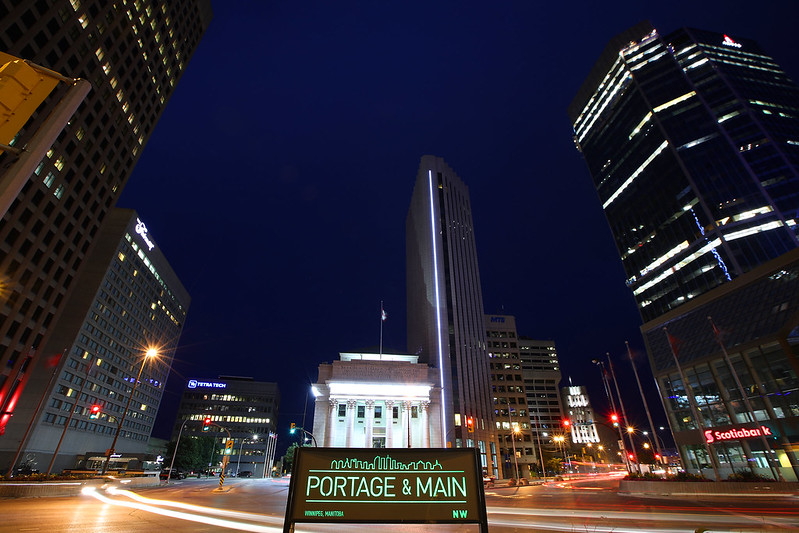 The Exchange District is a national historic site featuring 150 protected heritage buildings built between 1880 and 1920.  It feels like you have stepped back in time and are walking the streets from that era.
Several television shows and Hollywood movies have used The Exchange as a movie set.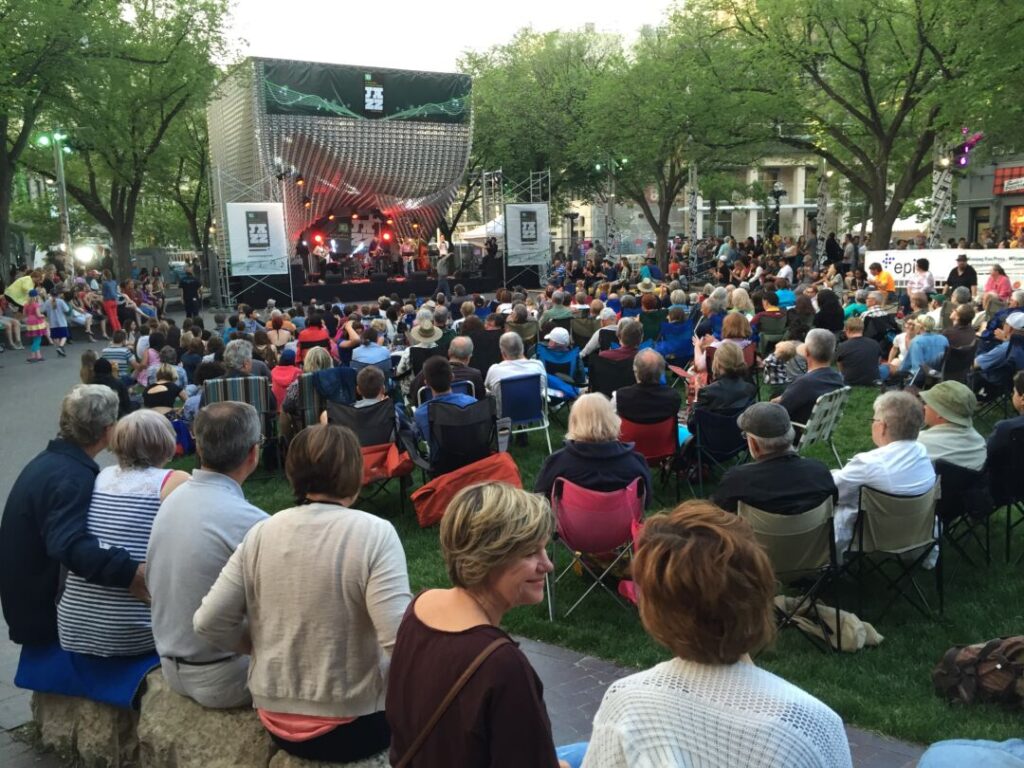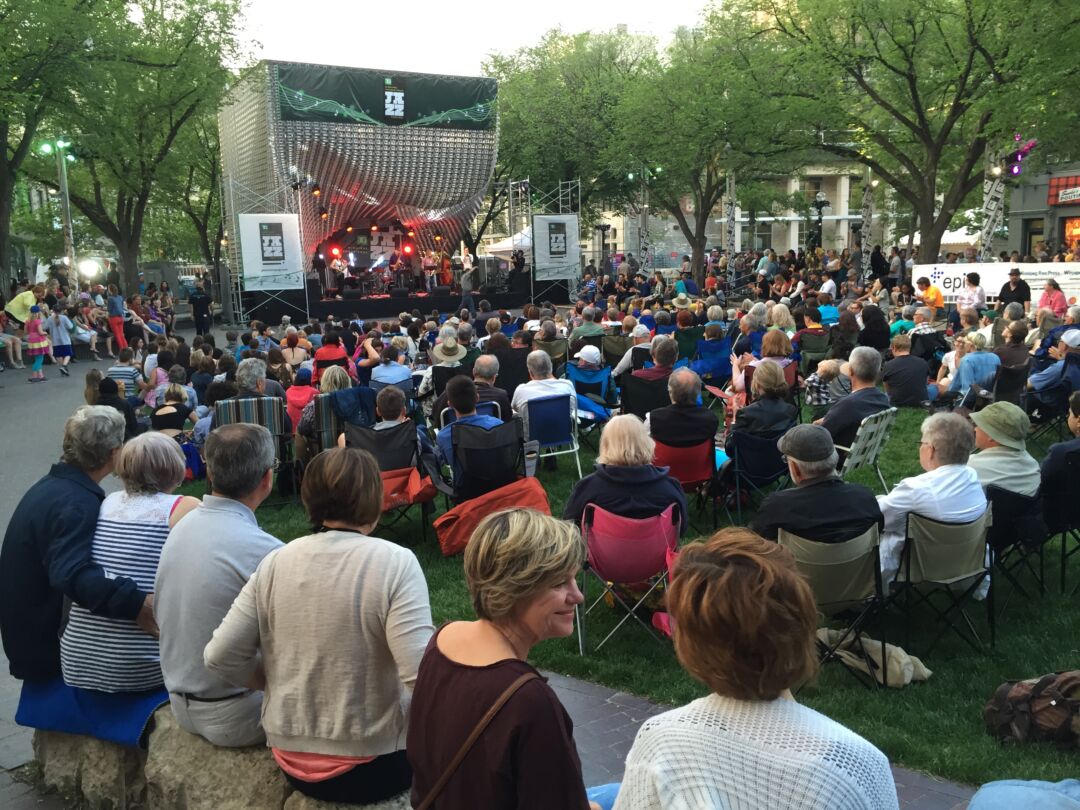 Cube Stage at Old Market Square in the Exchange District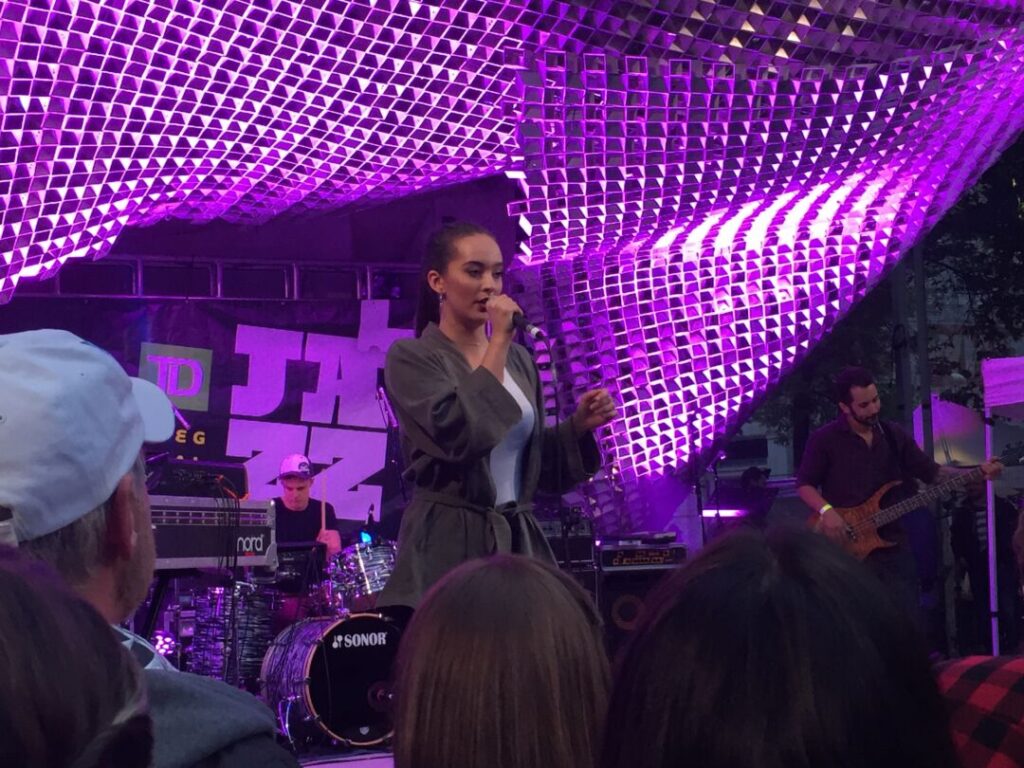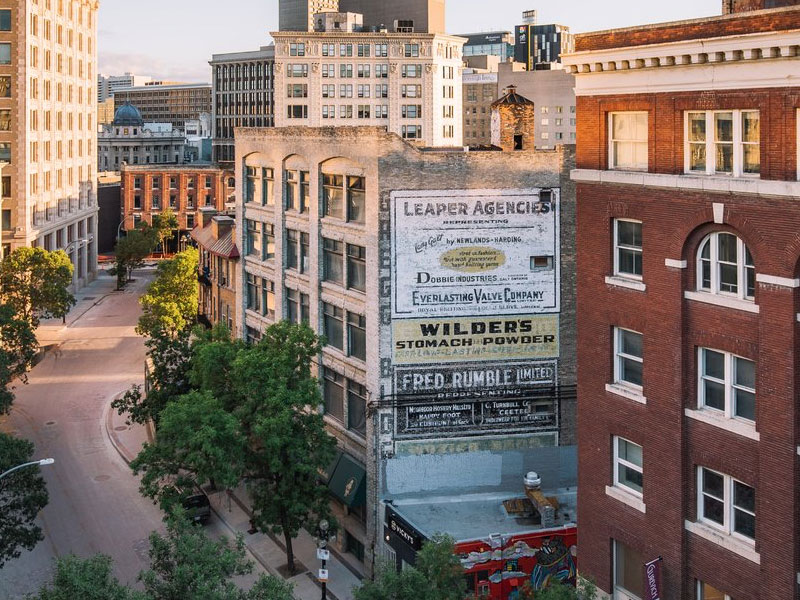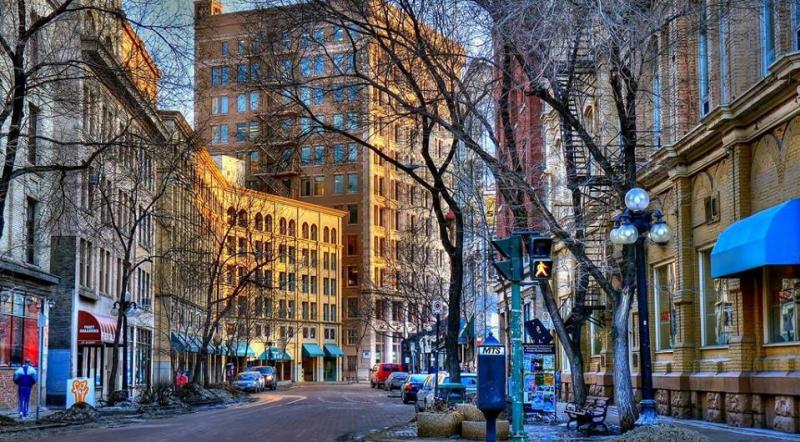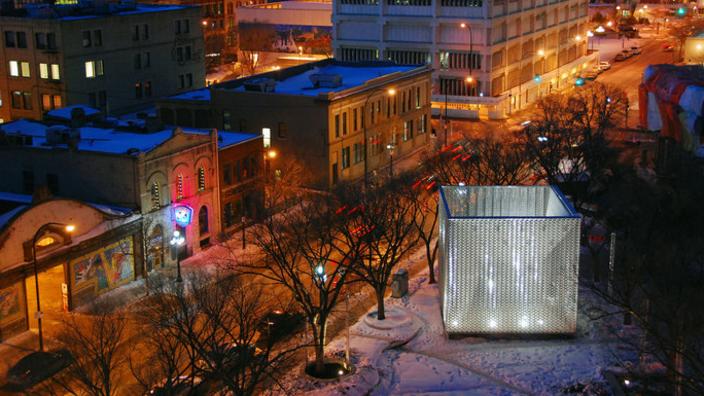 Old Market Square
A focal point of the Exchange District is a gathering place called Old Market Square.
Keep an eye out for one of the many festivals, free concerts, and craft markets that are held in Old Market Square.
Old Market Square has a cool, futuristic and industrial-looking stage called "The Cube".
We have watched free shows presented by the Winnipeg Jazz Festival, Winnipeg Comedy Festival, Winnipeg Fringe Festival, and many more on that stage.
The Arts
The Exchange District is a hub for the Winnipeg art community. Many arts associations, art studios, art galleries, and theatres are located there.
You can watch an independent (sometimes local) movie at Cinematheque in the Artspace Building.
Shopping
We recommend you browse the vinyl records and cassette tapes at Into the Music and the books and comics at Red River Book Shop.
Families will have fun browsing and can pick up an educational or unique toy at Toad Hall Toys.
The fashionistas can buy some unique or locally designed fashion at several stores including Lennard Taylor Design Studio and Tara Davis Studio Boutique.
If you are looking for gorgeous, locally-made jewelry, stop in at Hilary Druxman Inc.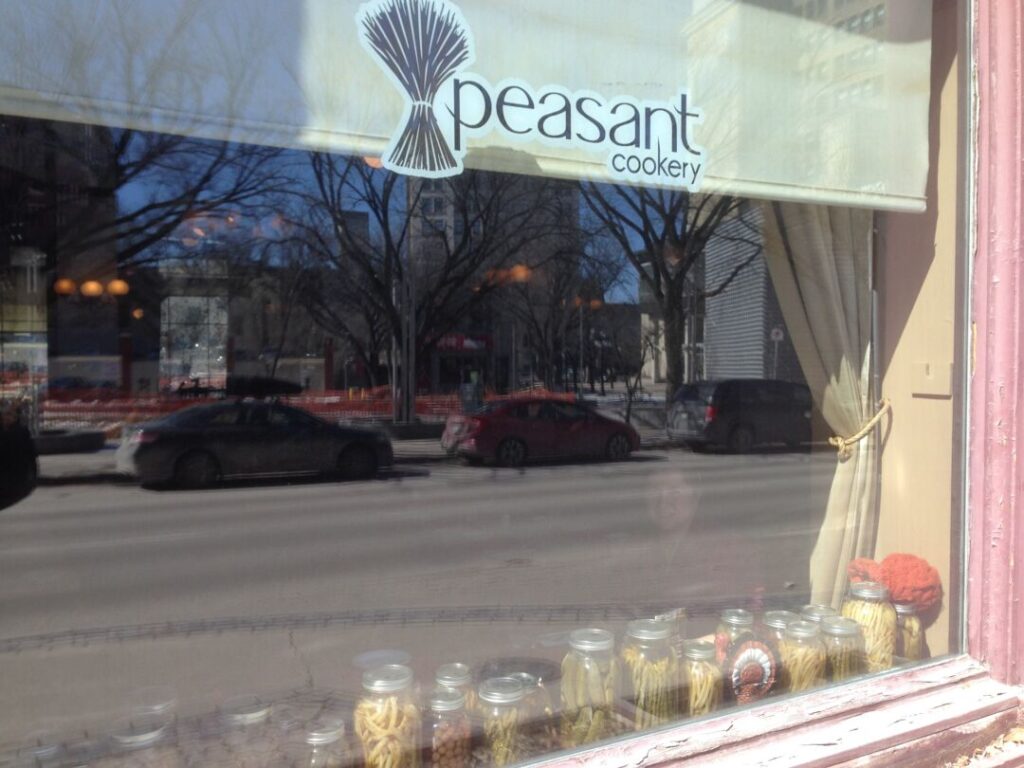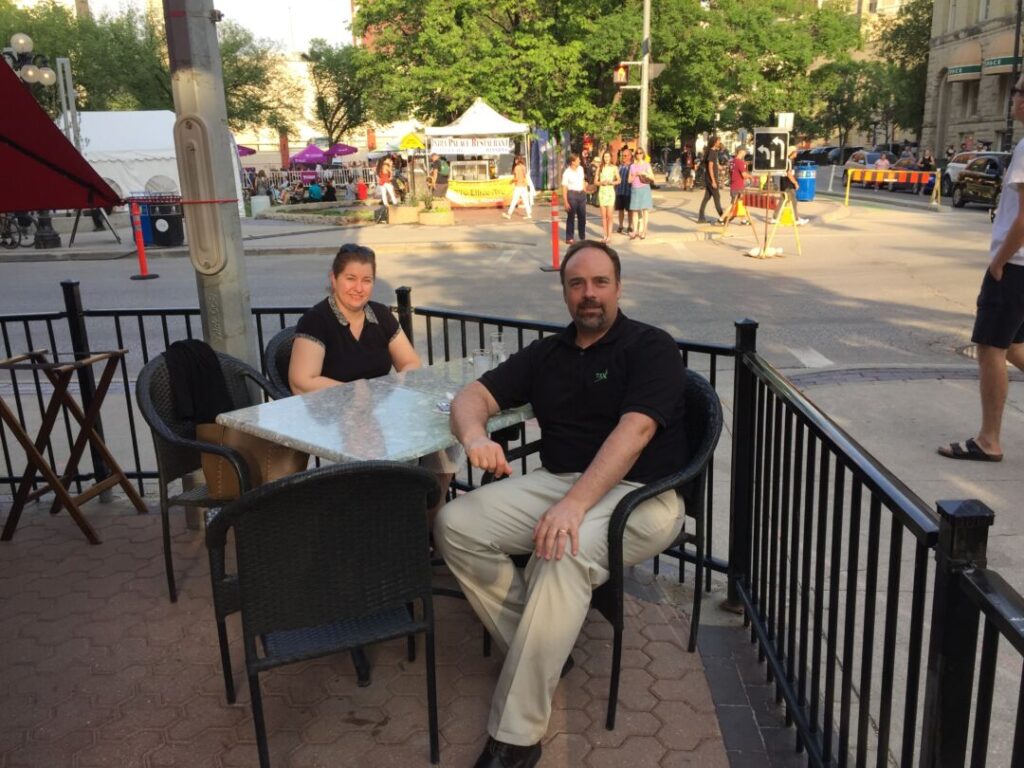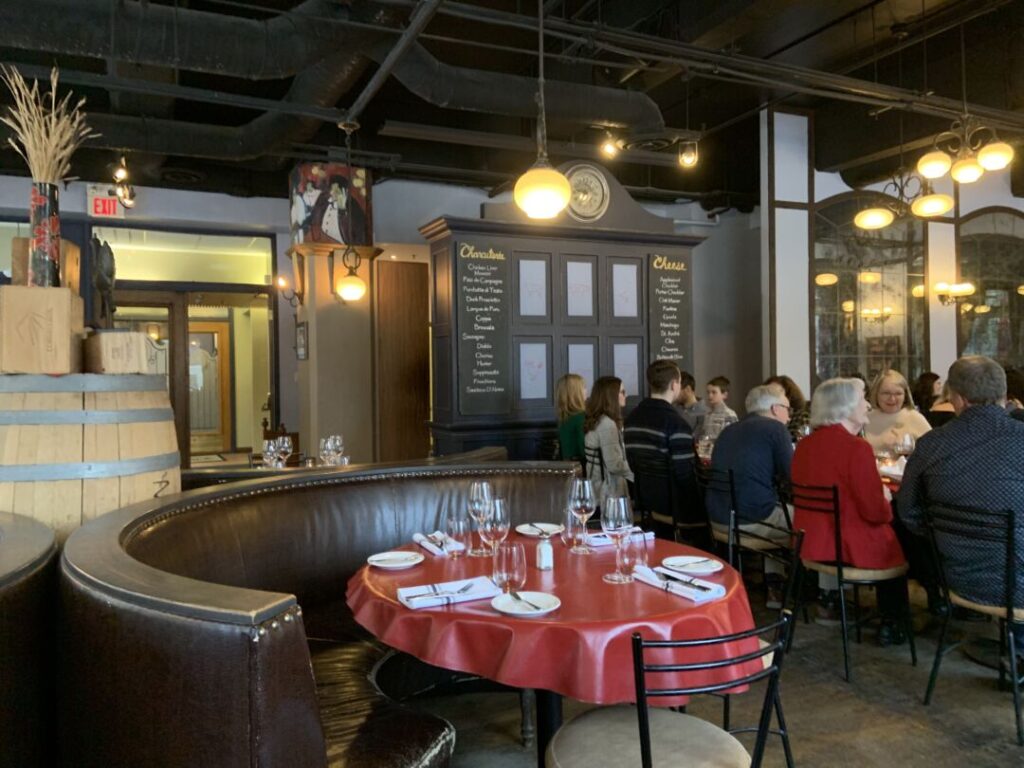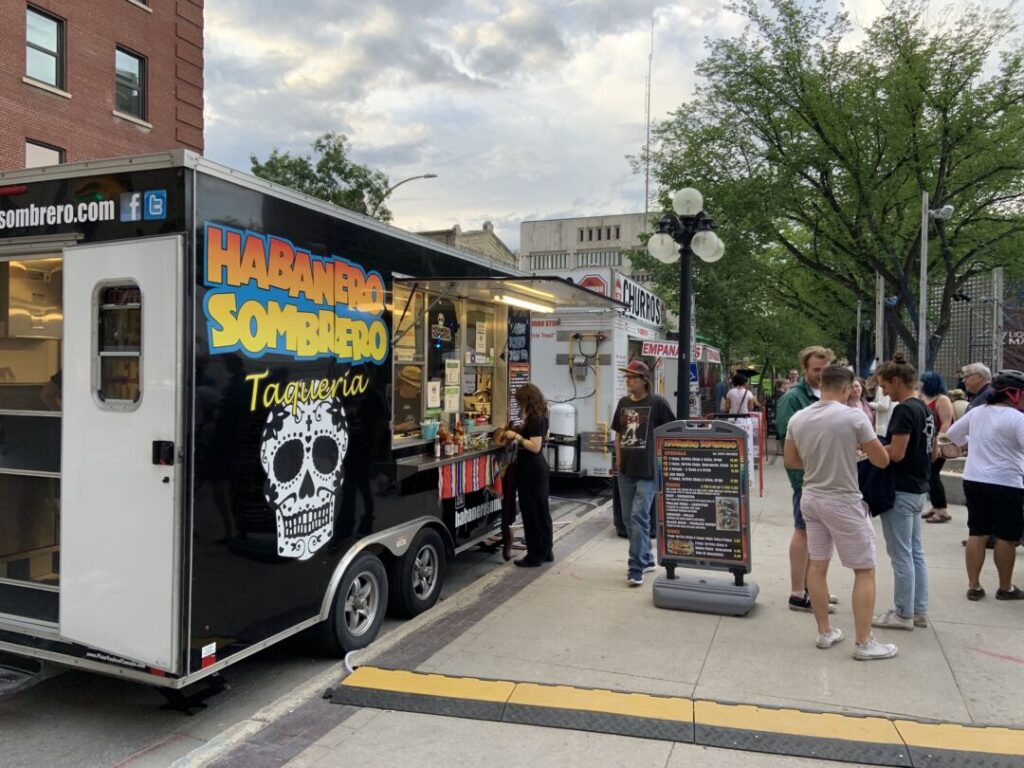 Food and Drinks
Some of the best and most unique cafes in the city are in the Exchange, including Forth, News Cafe, and Parlour Coffee. If you have some time to kill, play a board game while you sip your beverage at Across the Board Game Cafe.
For a meal in the Exchange, we suggest you try the Mussels and Charcuterie Board at Peasant Cookery. We also recommend tasting some of the Dutch-inspired gourmet food options at Amsterdam Tea Room.  Our best meals in the past few years have been at these 2 restaurants.
Other local favourites in the Exchange include Alycia's Ukranian Restaurant, Chosabi, Deer + Almond, Hermanos South American Steakhouse, and Shawarma Khan.
If you are lucky, you might find some of Winnipeg's best food trucks parked beside Old Market Square.
For a sweet treat order a decadent dessert at Bronuts Donuts and Coffee or Cake-ology.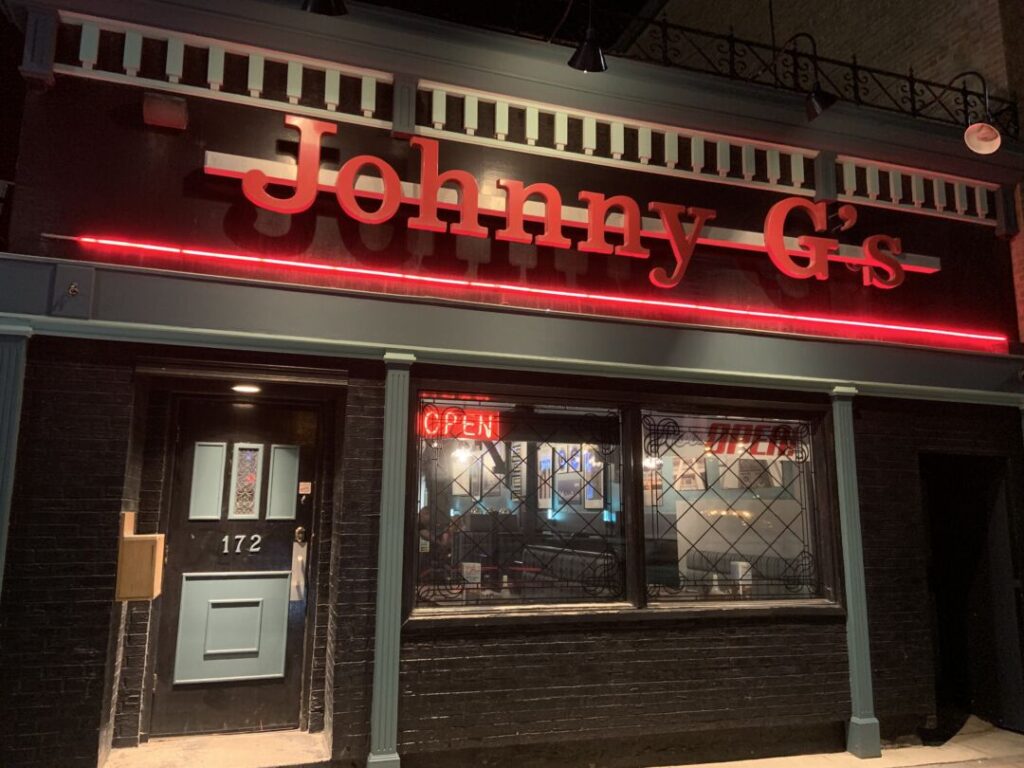 Nightlife
The most obvious forms of nighttime entertainment in the Exchange would be to see a concert at the Winnipeg Centennial Concert Hall (The Winnipeg Symphony Orchestra, if you are lucky) or see a play at the Manitoba Theatre Centre. Here are a few other suggestions.
Grab a pint of beer and sit on the patio or go inside to see a live band at King's Head Pub.
Sample some locally-brewed beers at Little Brown Jug Brewing.
To sip wine or a cocktail in an old school "Mad Men" style lounge or play Video Lottery Terminals, try Bailey's Lounge.
Johnny G's is a great place to have a drink and affordable munchies and, on certain nights, they have free comedy shows in the basement called Wee Johnny's Pub.  As a young adult, Kevin visited here late at night after going to the nightclubs many times due to a hunger that only Johnny's chili fries could satisfy. He also is a big fan of the comedy shows here.
If you are into clubbing , then put on your dancing shoes and head to 441 Main or go to the "world-famous" Palomino Club, where they also have a large outdoor patio right on Main Street.
The East Exchange District
On the East side of Portage, The Exchange District is a little more industrial and there has been some real estate development recently.
There is still a lot to do in this area, including a lovely riverwalk between the Canadian Museum For Human Rights and the Mere Hotel, through Steven Juba Park.
Bring your appetite to Winnipeg's only Brazilian Steakhouse called Carnaval Brazilian BBQ near the waterfront.
Here you will also find Patent 5 Distillery and Tasting Room and La Brasserie Nonsuch Brewing for a nightcap of beer and spirits made on the premises.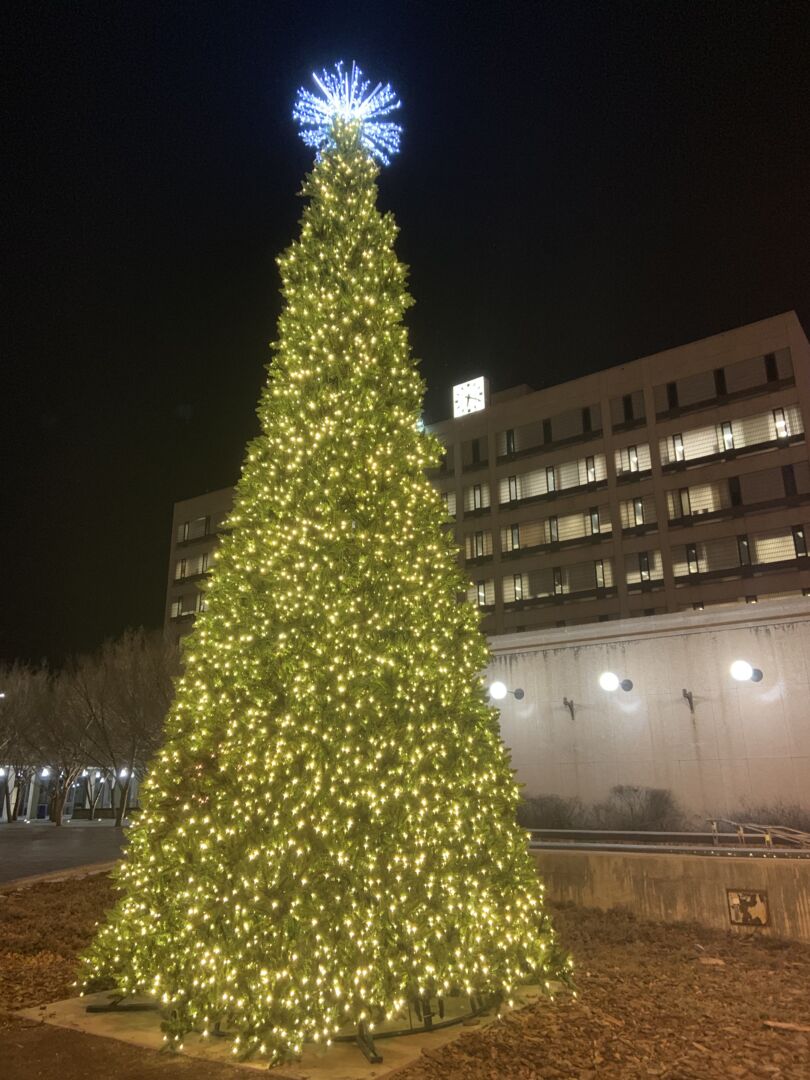 City Hall
In the Winter, visit Winnipeg City Hall to see their holiday lights and massive decorated Christmas tree.
First Fridays
A great time to explore The Exchange is the first Friday of any month during an event called First Fridays, during which many local historic buildings, businesses, studios, and galleries open their doors to the public after 5 PM.
During a First Friday, you may also find special events, entertainment, and special promotions at restaurants in The Exchange.
Happy Travels,
Kevin & Tina
Please subscribe to our newsletter to receive notifications for new posts and other content. 
P.S. Here are links to our social media accounts, in case you want to connect that way:
Retirestyle Travel Instagram
Kevin's LinkedIn
Retirestyle Travel Facebook Page
Kevin's Pinterest
Retirestyle Travel TikTok
Retirestyle Travel Twitter
Retirestyle Travel YouTube (Please check out our YouTube Channel for travel videos)
You May Also Like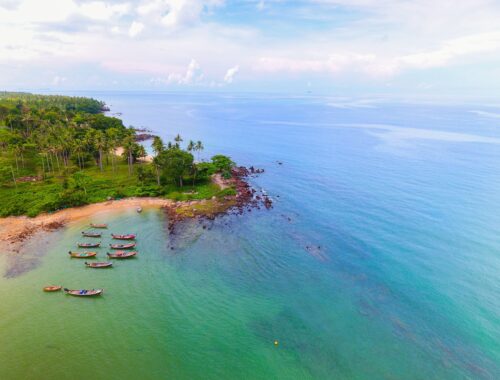 February 25, 2020