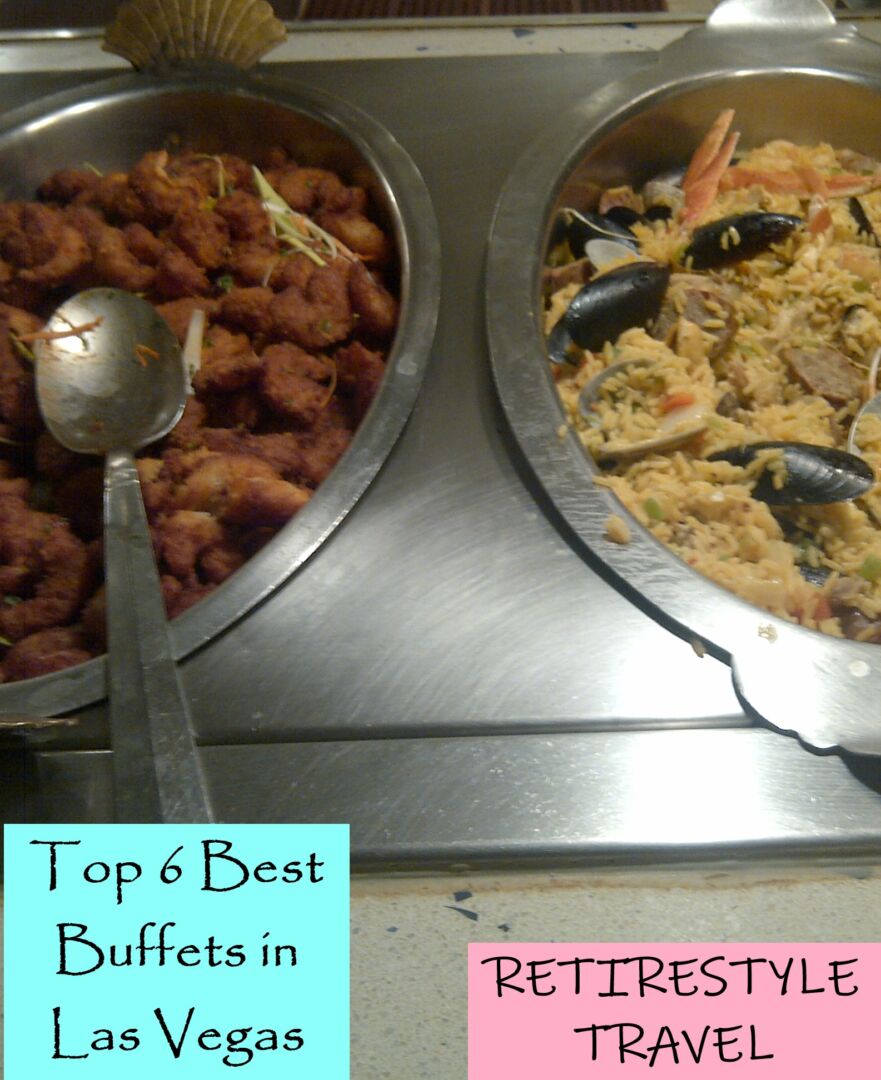 Top 6 best must-try buffets in Las Vegas (Vegas Hacks)
March 21, 2020
Top 6 best, must-try buffets in Las Vegas, Nevada (Vegas Hacks for Foodies):
Buffets and Las Vegas have long been associated with each other. 20+ years ago, the casinos used to charge customers less than the cost of the food in a buffet as a "loss-leader" to get people to come to their casinos regularly.  They figured that they could more than make that money back with gambling losses. At that time, Vegas was known for cheap buffets that were not necessarily very good.
As more casinos were built and more free attractions were offered, buffets fell out of favour as a way to bring in the gamblers.  Casinos also needed more ways to make money, so they started turning the buffets into gourmet, high-end money-makers.  They could still offer discounts or free buffets to their best customers based on player's club points.
I find that, unless I am at an all-inclusive resort or on a cruise ship, I can't go to a buffet restaurant more than once every 4 or 5 days because I eat so much.
It's probably not healthy, but I love all-you-can-eat restaurants because I can sample dozens of foods rather than just choosing a few items off of a menu.
I have read that many Las Vegas all-you-can-eat buffets will close permanently due to the "new world" after the Covid-19 pandemic, and others will be closed for a long time after Vegas re-opens. That makes me unhappy. People's habits might change and they might avoid buffets making them less profitable. Also, government regulations might make them harder and more expensive to manage and operate.
I am sure some Las Vegas buffet restaurants will find a way to have servers and food behind a plastic or glass shield to serve people a wide selection of food items on their plate and then hand the plate to the customer at the end of the buffet line.
Other Vegas buffets already serve desserts and some meat items in pre-plated portions and more will probably start doing this, but it could lead to more wastage since the portions may be larger than many diners want.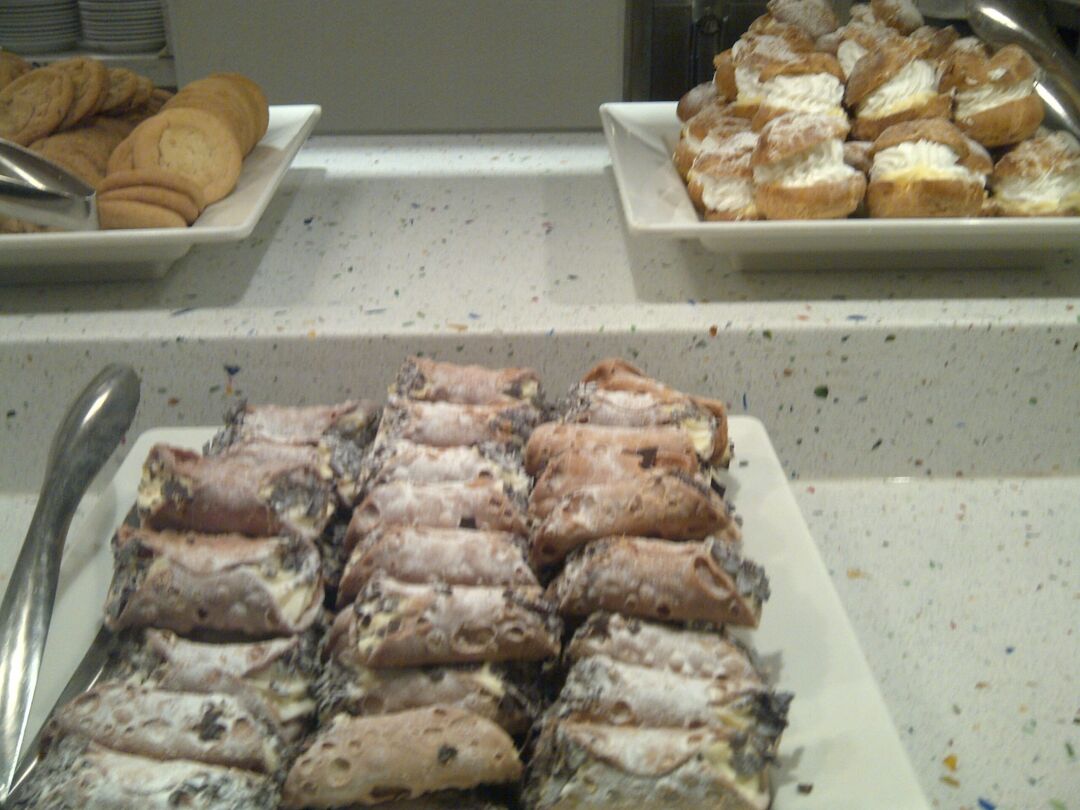 Based on my personal experience and reviews I have read online, here are what I believe to be the 6 best buffet restaurants in Las Vegas.
Paris (Le Village) 
Le Village buffet offers unique items that are delicious and cultural (some are French-inspired).
Rio (Carnival World) 
The Rio has the biggest buffet in Vegas with a huge variety of items. It used to be famous for seafood menu items too, but not anymore. It's not on the Strip, but not far away.
Wynn (The Buffet) 
The Wynn buffet has been voted the best buffet in Vegas more than once, but it is more expensive than most buffets. Maybe you want to spoil yourself and try it.
Caesars (Bacchanal) 
The Bacchanal buffet is very expensive, but offers the best gourmet food for foodies if you can afford it, however sometimes you have to wait in line for a while to get into this buffet restaurant.
Planet Hollywood (Spice Market) & Stratosphere (The Buffet) 
These buffets are tied for best value for quality on the Strip.I went to the Planet Hollywood buffet with my Dad just before they changed from breakfast to lunch, so we had a bit of breakfast and then lunch for the price of breakfast. The value was excellent. The location is also very convenient.
I went to the Stratosphere with my Wife and I could not stop eating because they had so many items that I wanted to try. Everything was just as delicious as it looked and as I expected. You know the expression that your eyes are bigger than your stomach, well I wish I listened to that. I overstuffed myself to the point that I felt like I was going to explode and suffered for several hours until some of the food could be digested.
Herringbone (in Aria) 
This is the best brunch buffet with unique & gourmet items in a buffet and made to order off the menu also included.
BONUS TIPS:  You may have noticed that all of these, except the Rio, are right on the Strip. This is probably because I spend most of my time on the Strip when I am in Las Vegas. Obviously, there are many more all-you-can-eat buffet restaurants in Las Vegas and they all of their own benefits and specialties.  Many of my online friends have indicated that the buffets at the Station or Boyd casinos, such as the Main Street Station Casino, are just as good as the ones on the Strip and they cost half as much. Several other online friends strongly recommended M Resort's Studio B, the Aria buffet, and the Wicked Spoon at Cosmopolitan.
If I have missed any, please comment on the post below. I look forward to getting your input.
Happy Travels,
Kev
P.S. Here are links to our social media accounts, in case you want to connect that way:
Retirestyle Travel Instagram
Kevin's LinkedIn
Retirestyle Travel Facebook Page
Kevin's Pinterest
Retirestyle Travel TikTok
Retirestyle Travel Twitter
Retirestyle Travel YouTube (Please check out our YouTube Channel for travel videos)
You May Also Like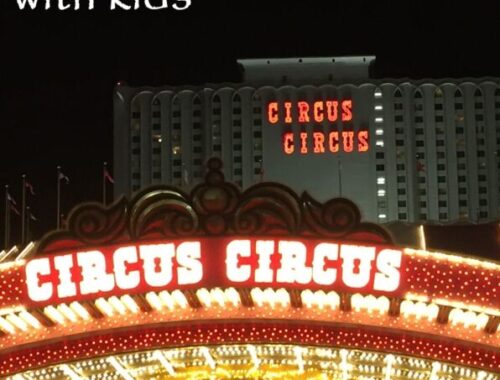 March 15, 2021