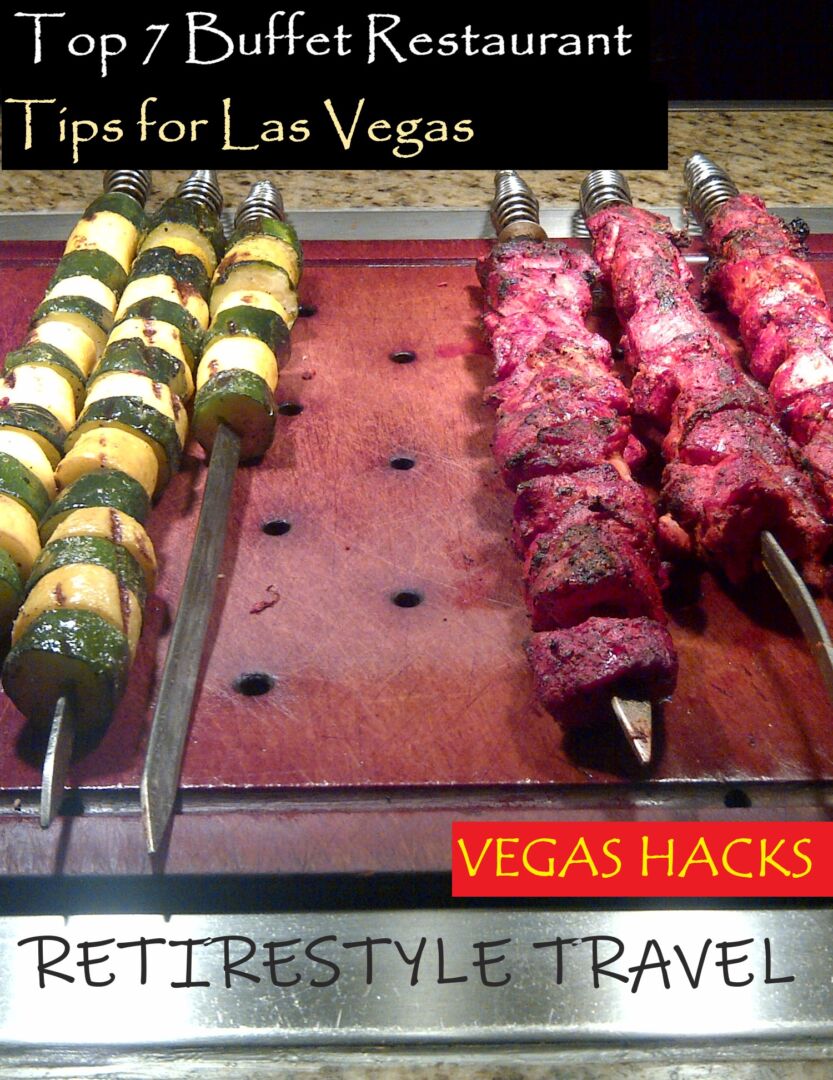 Top 7 Tips for Buffet Restaurants in Las Vegas (Vegas Hacks)
March 21, 2020
Top 7 best tips for buffet restaurants in Las Vegas, Nevada (Vegas Hacks & Money Saving Tips):

* I am not sure how all-you-can-eat buffet restaurants will be impacted in the long-run post-Covid-19, so some of these tips may become inaccurate. 

My favourite meal to have at a buffet is breakfast.
When I have a big breakfast, I have energy all day.  I can also usually skip lunch and have a light dinner, which saves money and time.
Here are some tips that could improve your Vegas buffet experience or save you money:


If you want to save money on alcohol and you don't plan to stuff your face, many buffets offer unlimited alcoholic beverages for around $10 extra (click here to see my blog post about the best happy hours and drink specials in Las Vegas).
Buffets change from breakfast to lunch at around 11 AM and from lunch to dinner at around 3:30 PM. Pay a lower cost to be seated a little earlier, have a few snacks, and wait around for the food to switch over.
Not all buffets are at buffet restaurants. Many restaurants have a brunch buffet and a regular menu the rest of the day.
If you really love buffets and have a big appetite, Caesars Resorts offers a "Buffet of Buffets" for $60 (weekday) or $70 (weekend) with a Caesars Rewards Card that provides unlimited access for 24-hours to 5 different buffets, including Harrah's, Flamingo, Paris, Planet Hollywood & Rio.
Play MyVegas Slots on Facebook or your mobile device to win BOGO or free buffets at MGM Resorts.
Sometimes, you can get coupons for the buffet or restaurants at your resort from the concierge of the hotel or from staff of the casino.  You can also often convert your player club points into free or half-price buffet meals.
Groupon often has better deals on buffets and restaurants than any coupon.
BONUS TIP: It's not a buffet, but you can get an amazing Prime Rib dinner for $9 or Steak and Lobster for $12 that will fill you up at Tony Roma's at the Fremont Hotel.
Happy Travels,
Kev
P.S. Here are links to our social media accounts, in case you want to connect that way:
Retirestyle Travel Instagram
Kevin's LinkedIn
Retirestyle Travel Facebook Page
Kevin's Pinterest
Retirestyle Travel TikTok
Retirestyle Travel Twitter
Retirestyle Travel YouTube (Please check out our YouTube Channel for travel videos)
You May Also Like