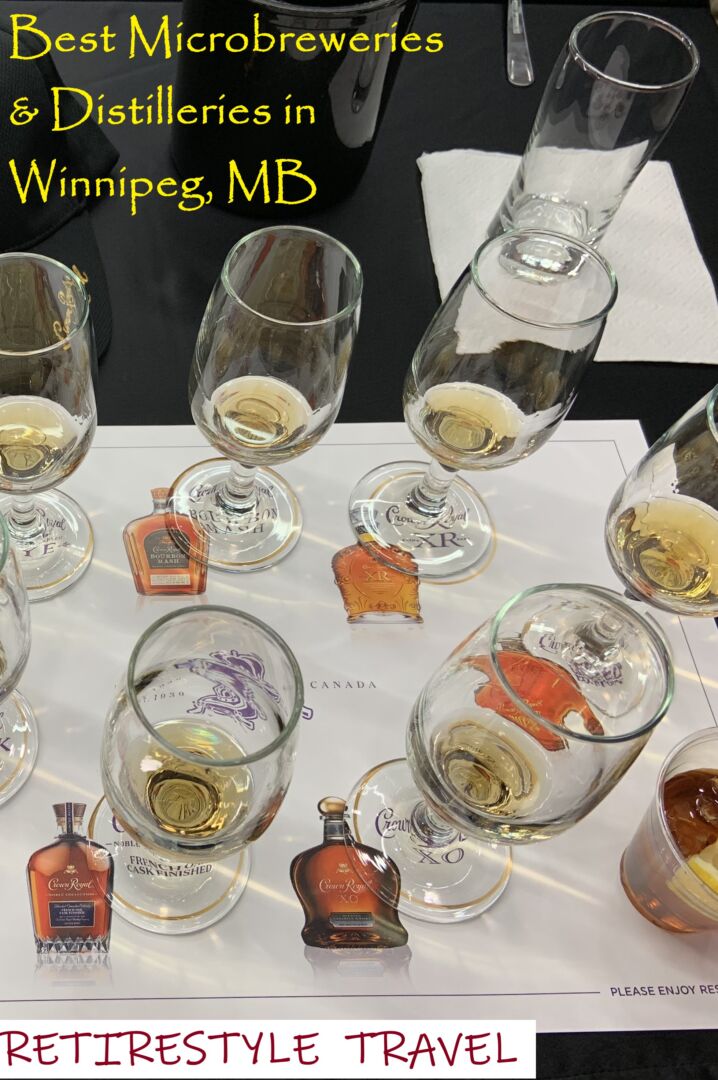 Microbreweries and Distilleries in Winnipeg, Manitoba
January 23, 2021
Microbreweries and Distilleries in Winnipeg, Manitoba
* The information below was accurate before the pandemic shutdown. Please check with each company to determine when they are re-opening for tastings and if anything has changed. 
You may know that the distillery that makes all of the Crown Royal Whiskey for Diageo is located 1 hour north of Winnipeg in Gimli, Manitoba.  Unfortunately, they do not offer tours or tastings.
The Manitoba Government recently implemented some financial incentives to help create new microbreweries and distilleries and, in our opinion, it has been a great success so far.
Most of these places have tasting rooms where you can purchase flights of samples.
Some offer guided tours and free samples in hopes that you buy a bottle or two.
Some offer a limited food menu and entertainment as well to encourage you to hang around and buy the drinks directly from them.
In some cases, they have limited production recipes that you can only try at their tasting room.
We strongly recommend that Winnipeggers try some of these alcoholic beverages to support the local economy. They are as good as or better than most National brands.
Visitors to Winnipeg should try to experience some great Winnipeg-made beers and spirits, many of which are only available in Manitoba.
Many local Winnipeg restaurants will serve these local products, so you don't have to go to the tasting rooms if you don't have time.
Some of these businesses even give you the option to order the alcohol to be delivered to you.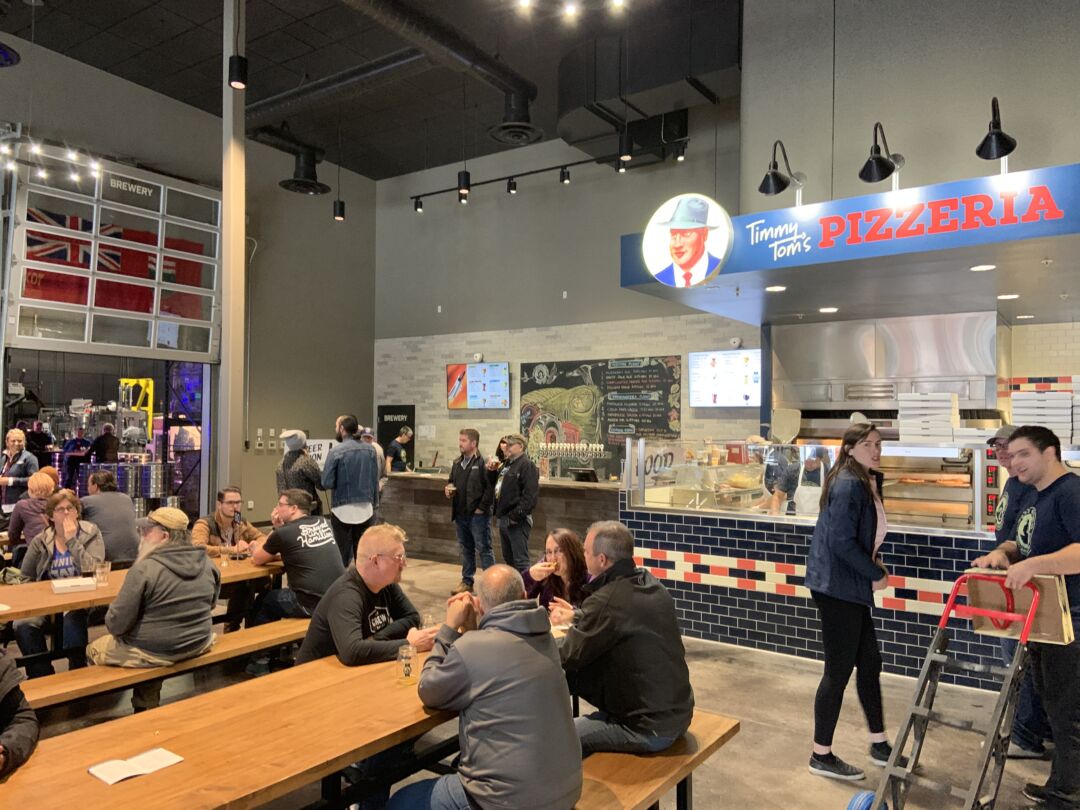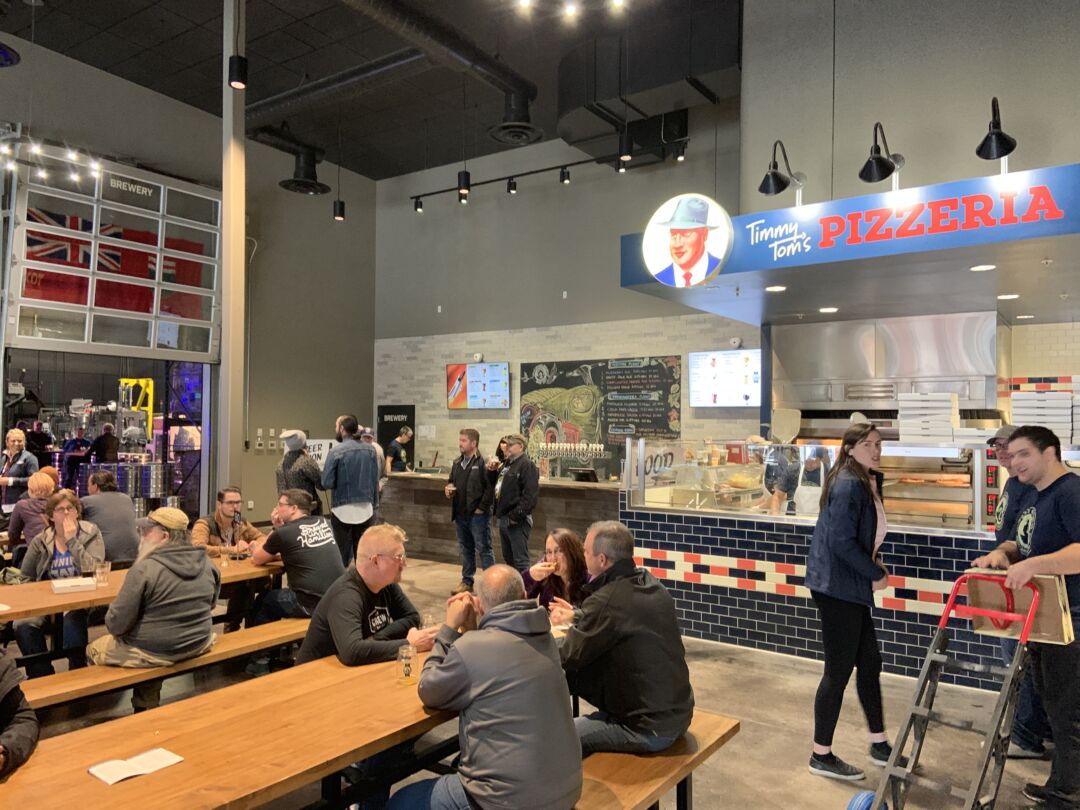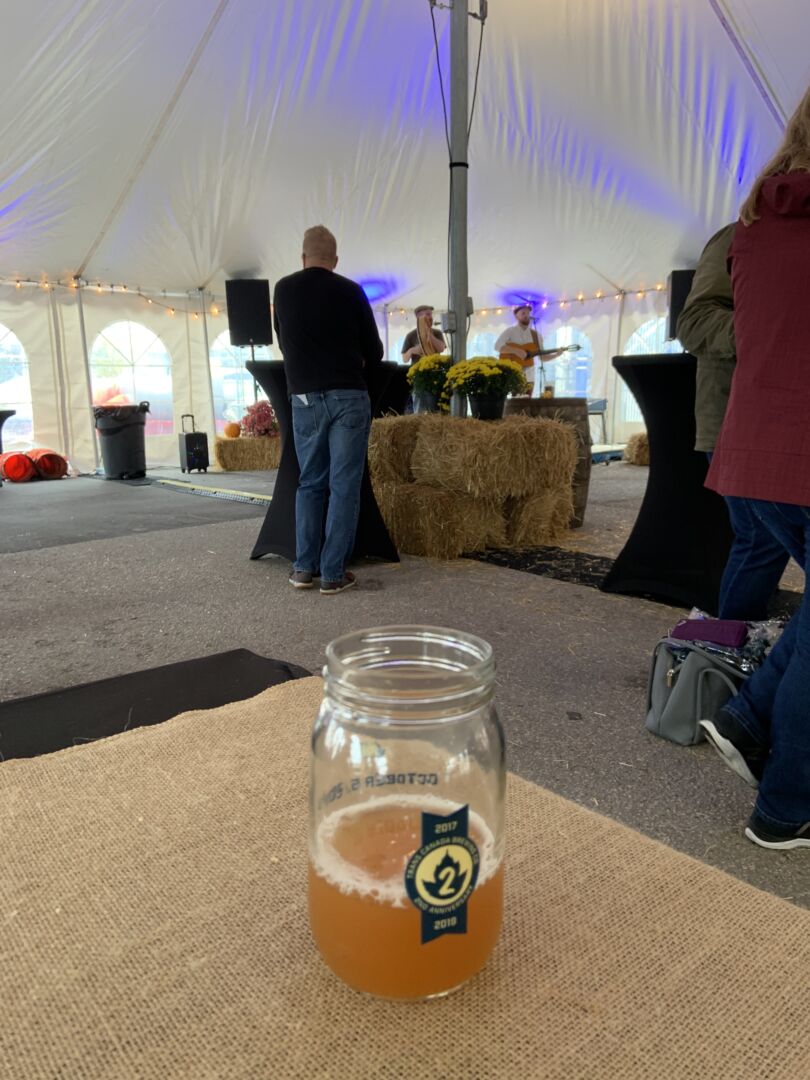 Microbreweries
Craft beers are delicious and becoming very popular around the world. When we travel, we usually try to order a local craft beer made wherever we are.
The following microbreweries do not have free or regular scheduled public tours and charge for samples in their tasting rooms:
The oldest microbrewery in Manitoba is Fort Garry Brewing, which started in 1930. It is no longer locally owned. They don't have a tasting room, but we have seen signs on their property indicating that they are building one. Kevin really likes their Fort Garry Dark English Mild Ale.
Our favourite microbrewery is Half Pints Brewing, which has free tours on Saturdays with free samples during and after the tour.  Half Pints also has a tasting room to purchase more of their many delicious beers such as St. James Pale Ale and Little Scrapper IPA on tap or buy some bottles, growlers or kegs to bring home.
La Brasserie Nonsuch Brewing's tasting room is more like a lounge with a cool modern vibe and lots of seating to enjoy flights of their products like ale, Belgian blonde, chambiere (sparkling beer), pilsner, porter, saison, sours, stout, and tripel.  This venue has a cosmopolitan vibe where you would want to hang out with friends for the night.
Winnipeg Brewery Tours
If you are driving with a designated driver or taking a taxi or ride share, we suggest you visit these breweries in groups based on their location.  In that case, you would probably want to do 3 trips as follows:
Trip 1 – West locations – Barn Hammer, Devil May Care, Half Pints, One Great City, Torque.
Trip 2 – Central locations – Kilter, Lake of the Woods, Little Brown Jug, Nonsuch
Trip 3 – South locations – Brazen Hall, Sookrams, Stone Angel, Trans Canada
I also found several Winnipeg tour operators that offer tours of the breweries, in which case you wouldn't have to worry about having a designated driver or getting lost.  Check out these options: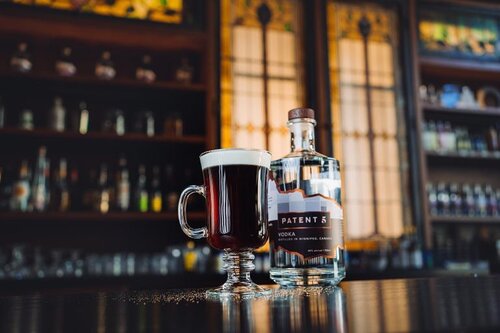 Winnipeg Distilleries
Capital K Distillery, Manitoba's first family owned and operated producer of craft spirits such as Vodka, Rye, and Gin, offers a tour & tasting (no food service) for $5 with a $5 credit towards any purchase. Capital K won big at the Canadian Artisian Spirit Competition in 2019, including Gold, Best in Class for Tall Grass Dill Pickle Vodka and Gold with distinction for Tall Grass Gin.
Patent 5 Distillery has free tours, free samples and sells Charcuterie boards and cocktails made from their Gin and Vodka in their elegant old-fashioned tasting room in the Exchange District. We recommend you try one of their Gins.  American Distilling Institute awarded Patent 5 the Gold Medal, Best of Class and Best of Category for its Vodka and a Silver Medal, Best of Category for its Navy Strength Gin in 2020.
Wineries and Meaderies
Shrugging Doctor is creating some innovative products. It also has a lounge that serves their wines, meads, sangria and ciders.
In 2019, Bee Boyzz Honey & Meadery opened Manitoba's first and only bee-to-bottle meadery, creating traditional, melomel, and metheglin meads with their own honey and locally sourced fruit. Unfortunately, they don't have a tasting room yet, so you'll have to pick it up at the liquor store.
Happy Travels,
Kevin & Tina
Please subscribe to our newsletter to receive notifications for new posts and other content. 
P.S. Here are links to our social media accounts, in case you want to connect that way:
Retirestyle Travel Instagram
Kevin's LinkedIn
Retirestyle Travel Facebook Page
Kevin's Pinterest
Retirestyle Travel TikTok
Retirestyle Travel Twitter
Retirestyle Travel YouTube (Please check out our YouTube Channel for travel videos)
You May Also Like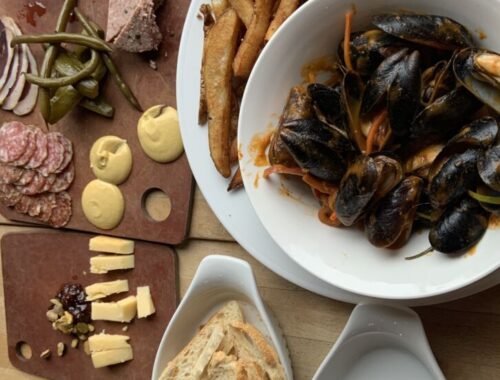 January 15, 2021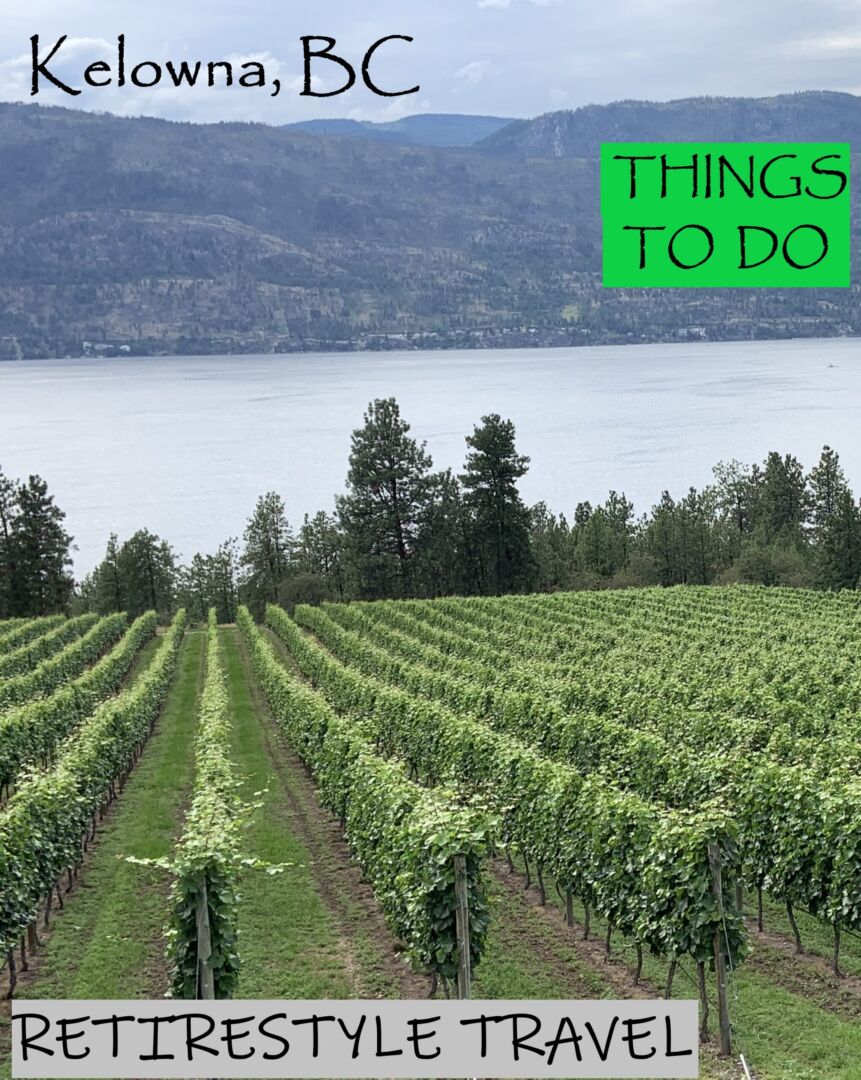 April 25, 2020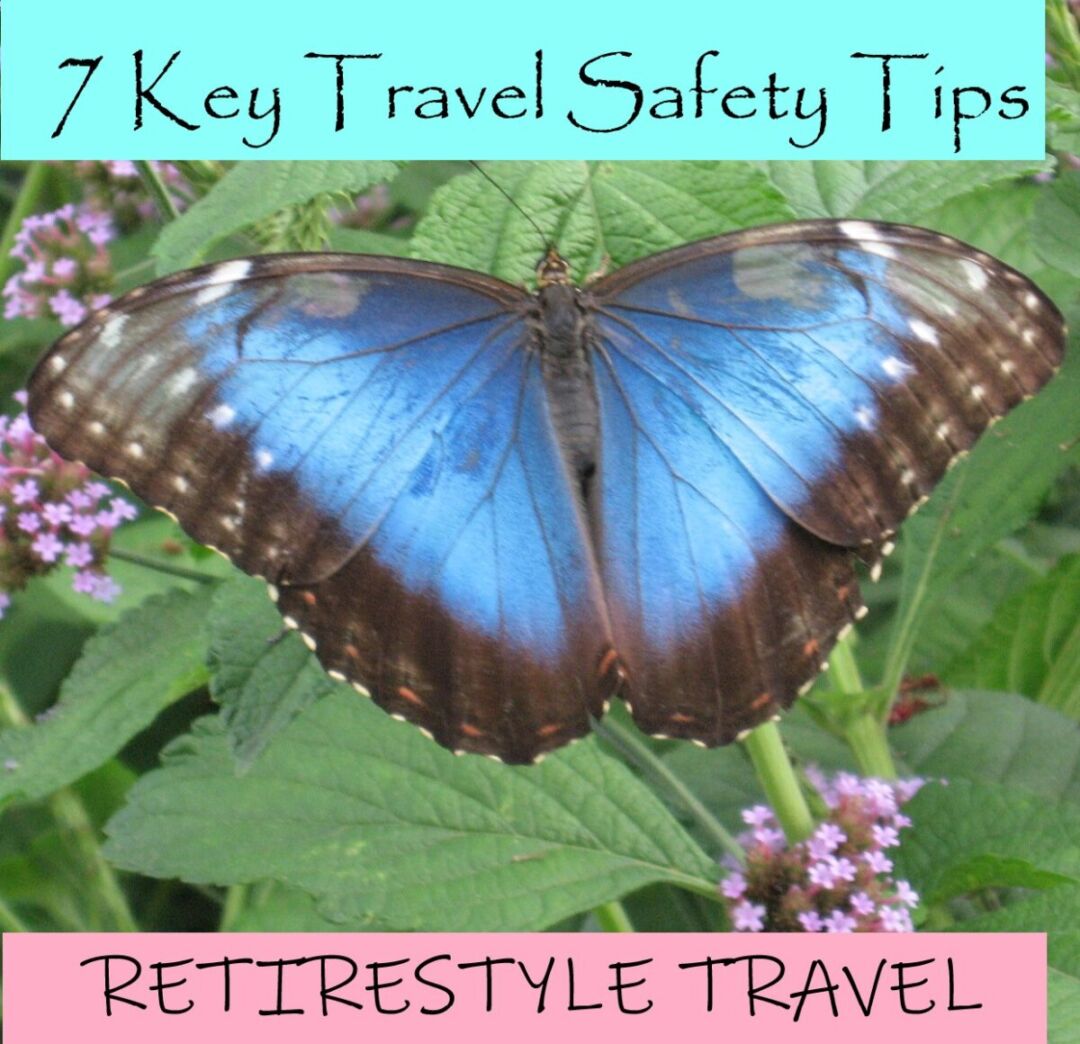 February 25, 2020