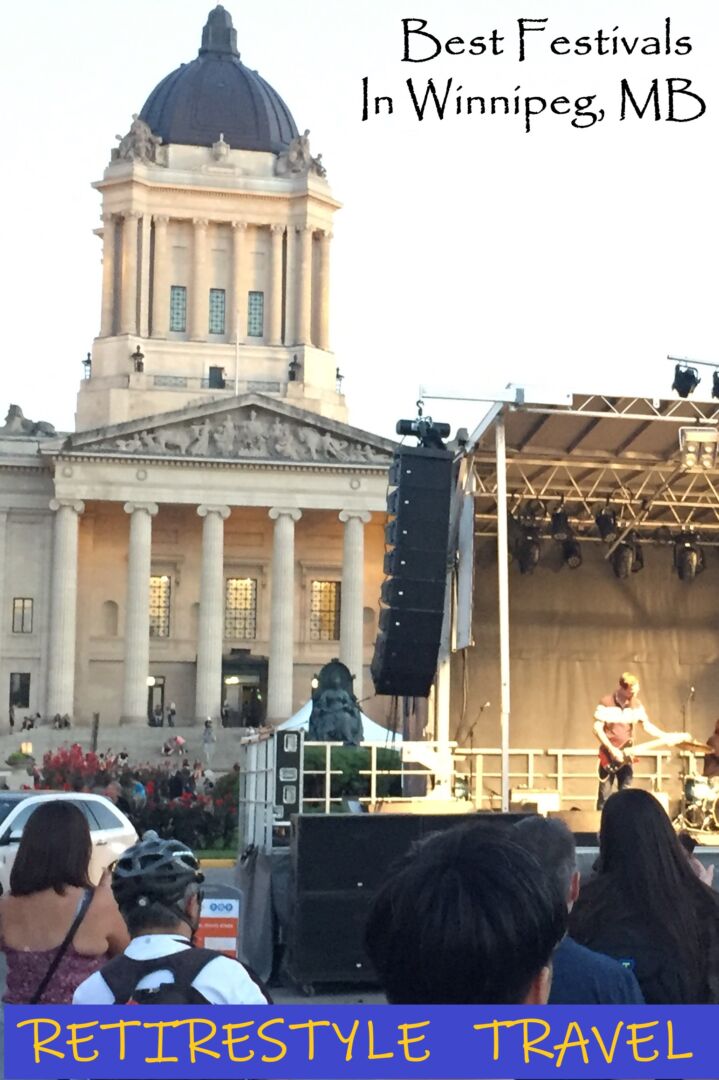 Best festivals in Winnipeg, Manitoba
January 30, 2021
Best festivals and top events in Winnipeg, Manitoba, Canada
Winnipeg has many outstanding, world-class, and world-famous festivals and events.
When you travel to Winnipeg, be sure do some online research to choose your travel dates so that you can attend one of these amazing annual festivals (listed chronologically).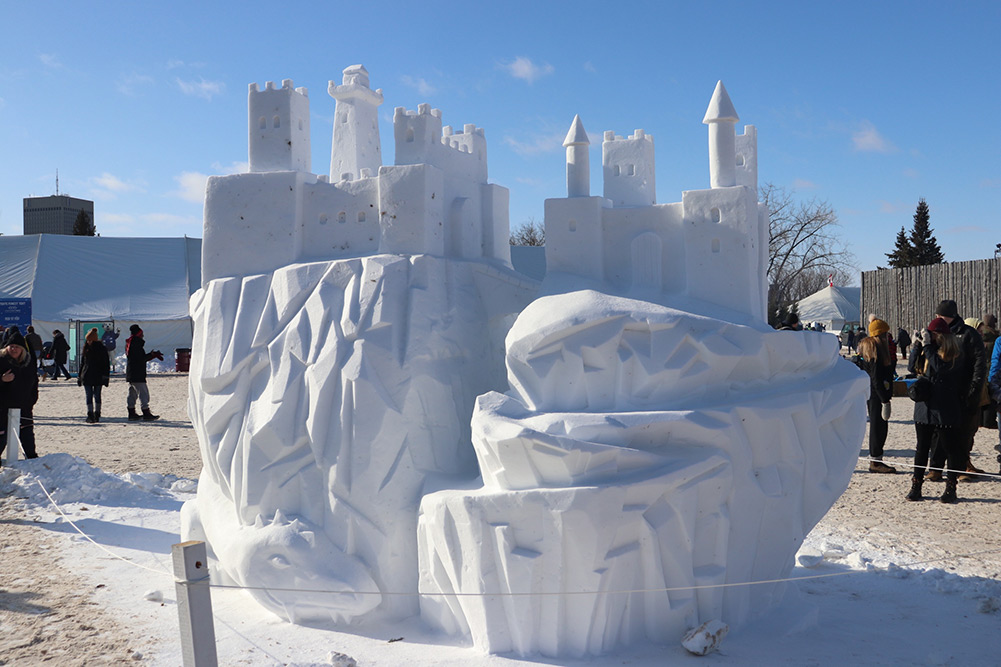 Festival du Voyageur Ice Sculpture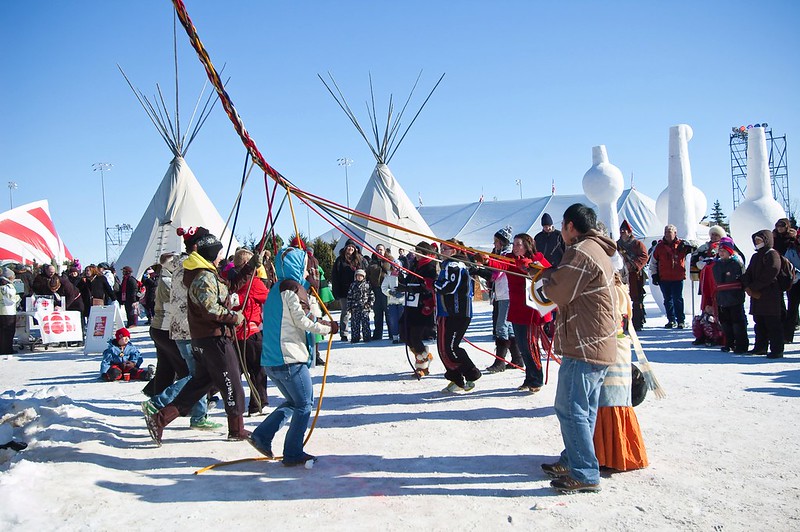 Festival du Voyageur Activity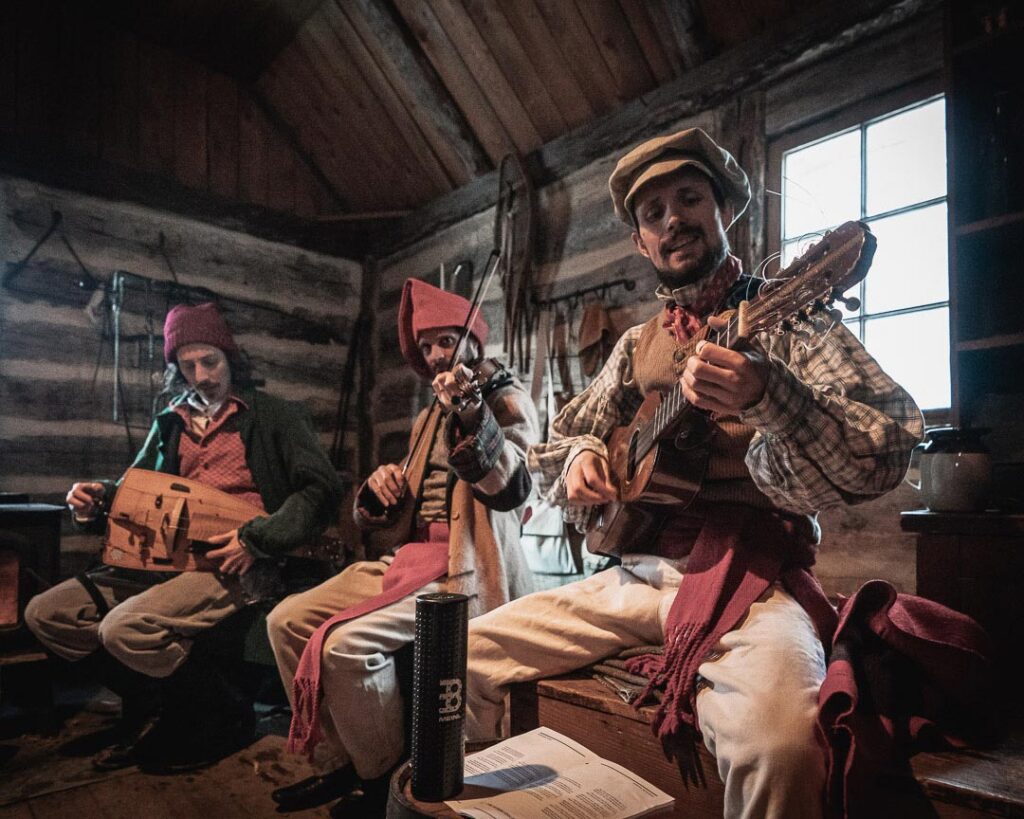 Festival du Voyageur live music
Festival du Voyageur
Festival du Voyageur is held in February at Fort Gibraltar in St. Boniface (Winnipeg's French Quarter).
Le Festival is Western Canada's largest Winter festival.
The Festival du Voyageur is famous for allowing it festival-goers to experience and learn about the life of the Voyageurs, fur traders from the time when Canada was first settled.
Attendees can enjoy French-Canadian folk music, dancers and jiggers, and arts and crafts in various tents and shacks around the festival site and St. Boniface.
You should try some of the outdoor activities activities like snowshoeing, tubing/sledding, ice wall climbing, and horse-drawn carriage rides.
You've probably heard of ice bars, well Festival du Voyageur has its own Snow Bar Patio where almost everything is made of ice and you can even enjoy live music.
Throughout the festival site, St. Boniface, and downtown Winnipeg, you will see giant ice sculptures made by artists from around the world.
The children will love to pour maple syrup in the snow and then roll it around a stick for a sweet treat.
Winnipeg Comedy Festival
The Winnipeg Comedy Festival is held in April at numerous venues around Winnipeg.
This laugh-out-loud festival showcases Canadian and international comedians at large and small shows.
You can enjoy stand-up comedy, sketch comedy, or improv.
The shows are sometimes even televised.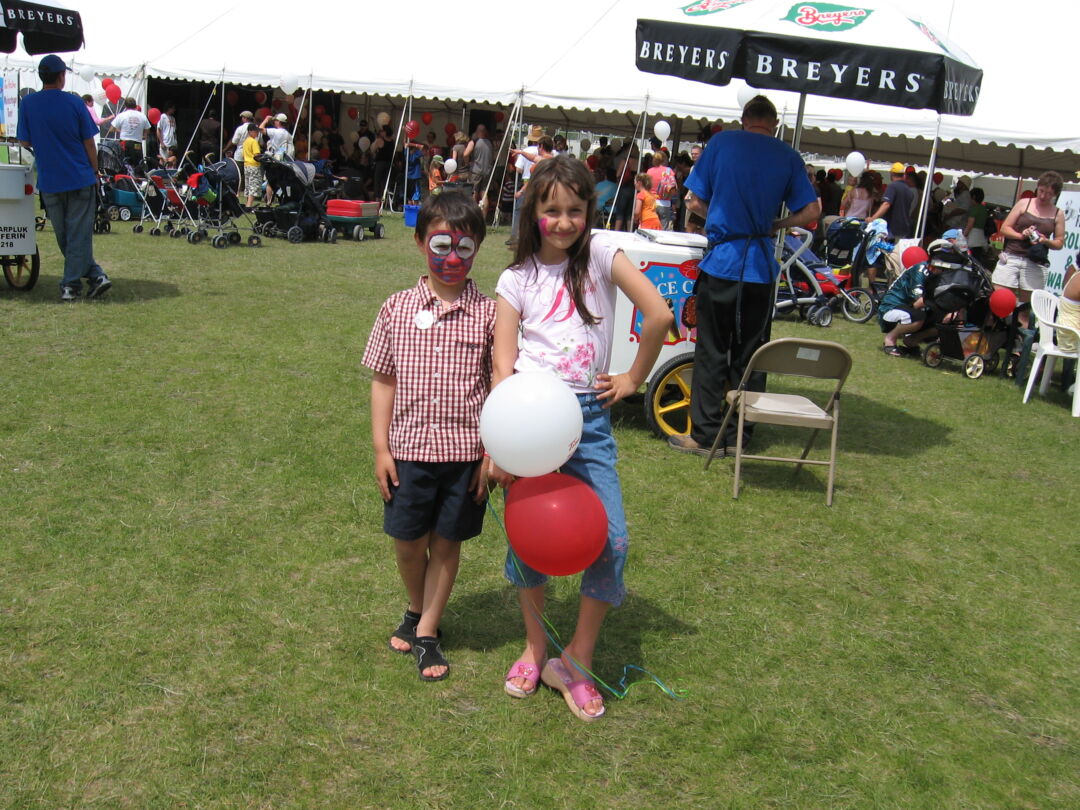 Winnipeg International Children's Festival
Held in early June, the 40-year old Winnipeg International Children's Festival is held outdoors in tents at the Forks.
This amazing children's festival has a variety of ways to entertain your kids or grandchildren and keep them busy, including clowns, acrobats, jugglers, authors, and musicians.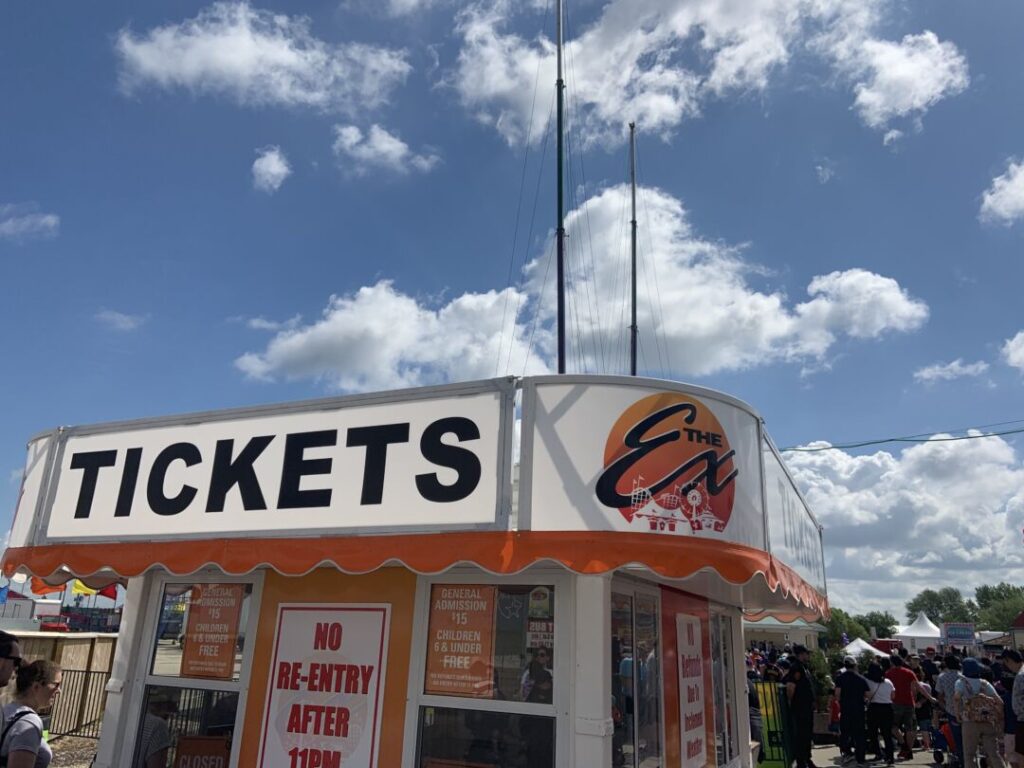 Red River Ex Ticket Booth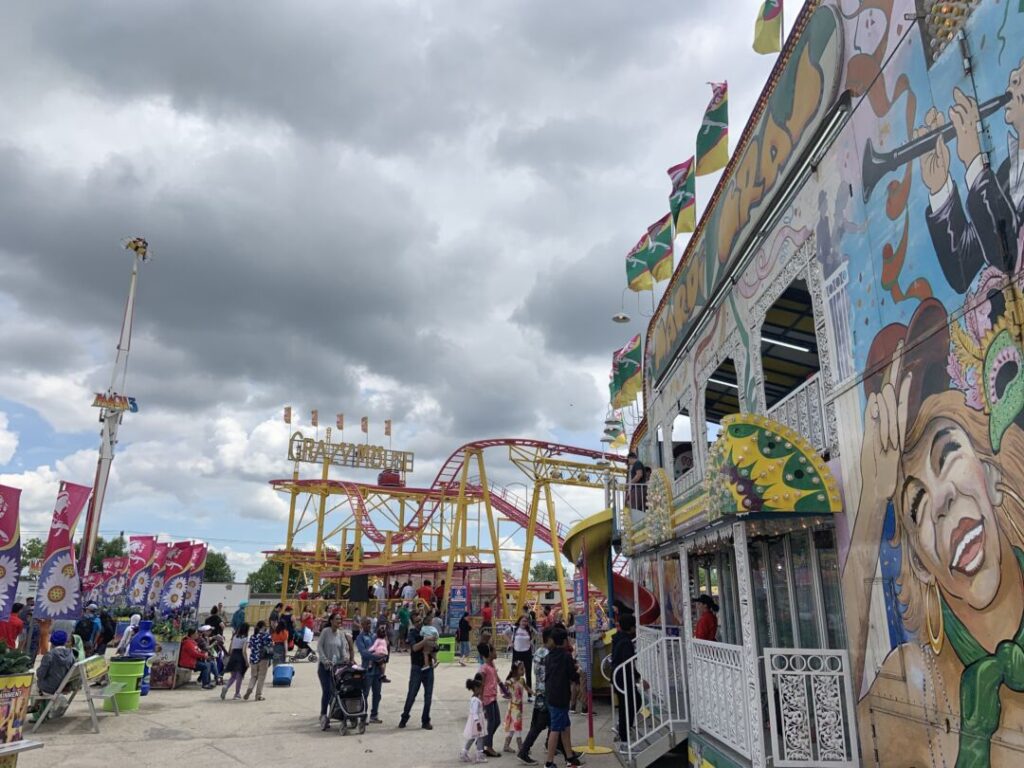 Red River Ex Midway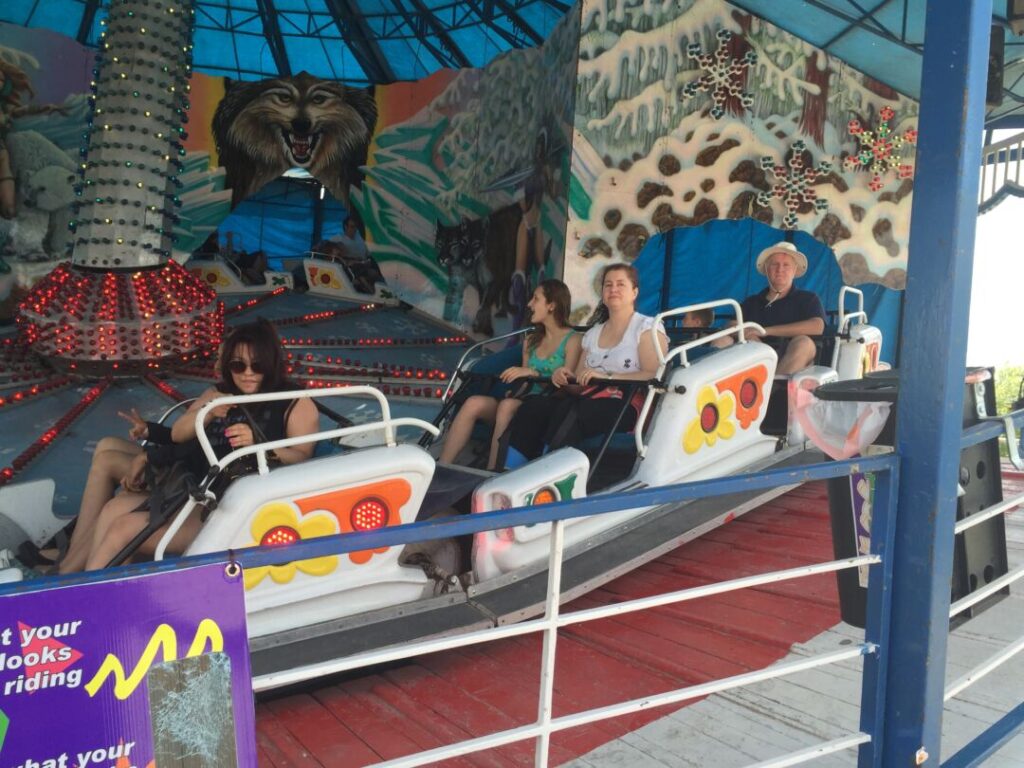 Red River Ex Matterhorn Ride
Red River Exhibition
The Red River Exhibition occurs in June on the west outskirts of Winnipeg next to Assiniboia Downs horse racing track.
The Ex is Winnipeg's annual Summer fair with a large midway that goes to all the big summer fairs around Canada, an indoor market, food trucks, and carnival fare.
They also have free entertainment at various locations throughout the fairgrounds where you might see dogs performing tricks, acrobats, or great live musicians.
On certain dates, they have free admission and specials on all-you-can-ride wristbands for children and adults.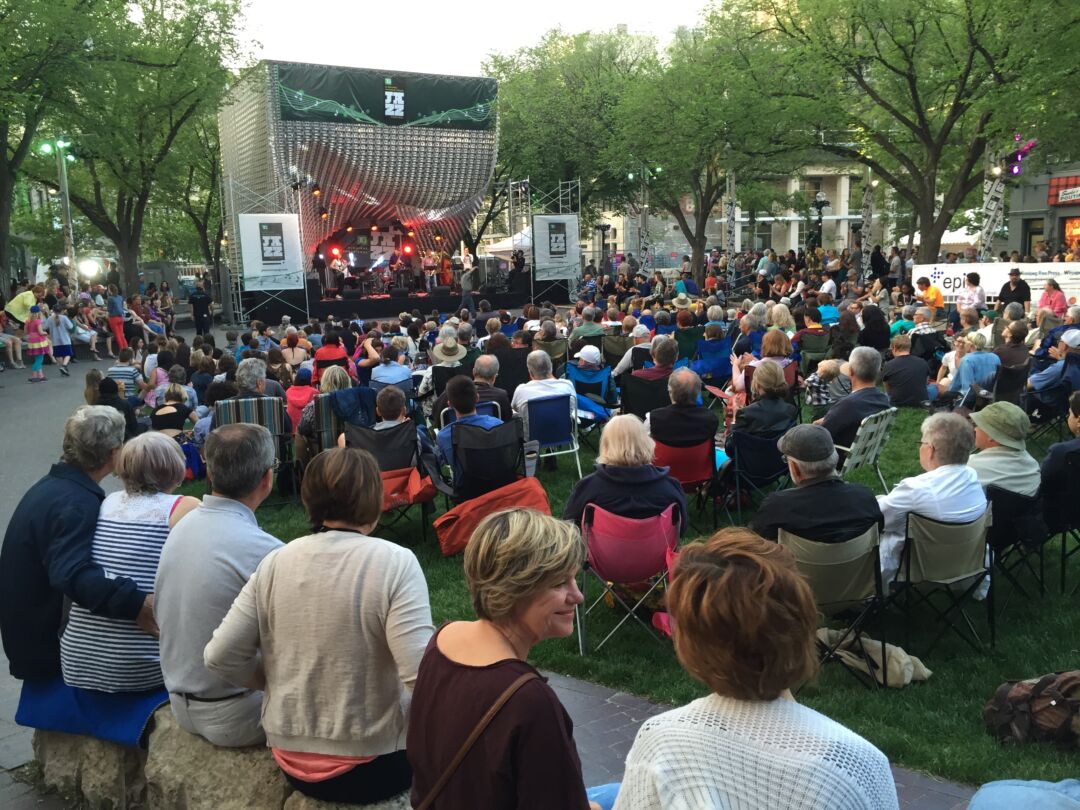 Winnipeg Jazz Festival
The Winnipeg Jazz Festival is held in late June.
Every year, I try to go to a few jazz performances by local and international acts at the Winnipeg Jazz Festival.
Concerts venues are spread around Winnipeg in both large and intimate venues.
My favourite thing to do when I have a free evening during the Jazz Fest is to head down to the free stage at Old Market Square in the Exchange District and listen to live jazz music while drinking a cold beer in the beer garden.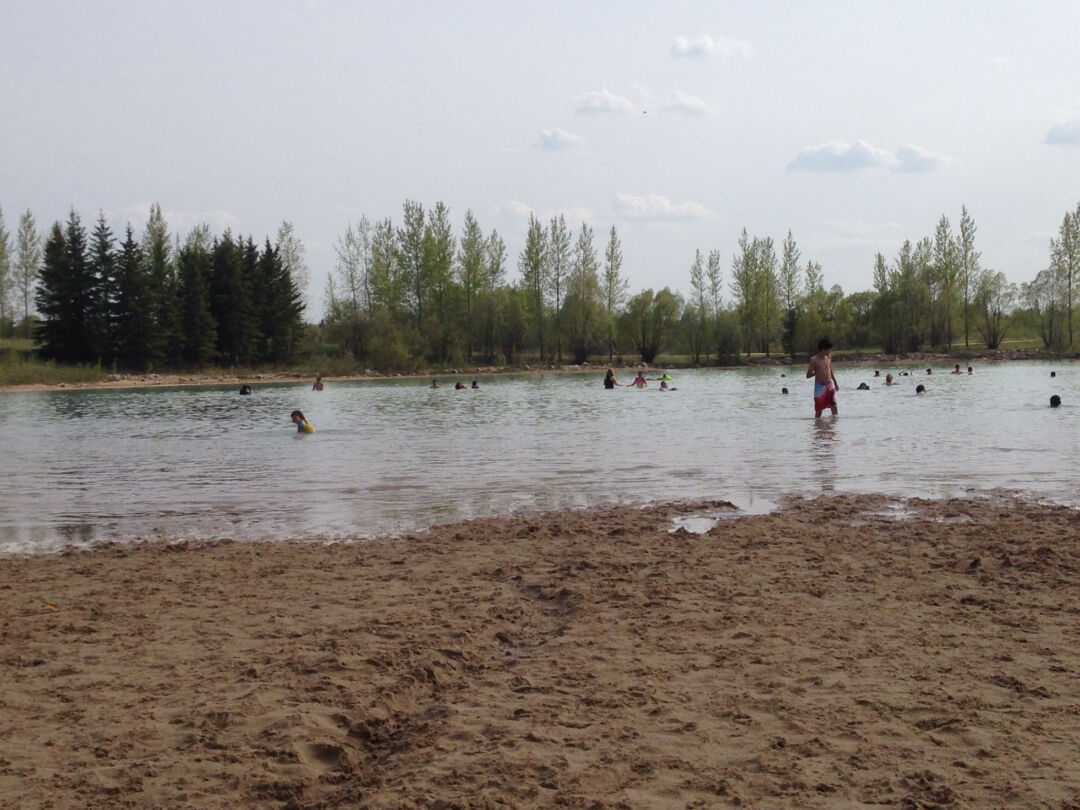 Winnipeg Folk Festival
The Winnipeg Folk Festival is held in July.
You likely have never experienced something like Canada's second-largest folk festival.
The Winnipeg Folk Festival books musical acts with many styles/genres from around the world.
One neat aspect of recent "Folkfests" is that after a concert ends, the musicians stay behind for workshops where they either jam with other musicians or interact with the audience.
For the 70,000 faithful fans, this is a must-see event every year.
Most of the attendees stay in the campsites at Bird's Hill Park, where the temporary weekend neighbors become a community.
If you need to cool off during the hot summer days, Bird's Hill Park has a nice beach for swimming.
Winnipeg Fringe Theatre Festival
The Winnipeg Fringe Theatre Festival is held in July.
Many downtown venues host the second-largest fringe festival in North America.
You'll see shows by small production companies from around the world and a nice offering by Winnipeg playwrights.
You can even catch free shows and buskers on the Cube Stage at the festival headquarters in Old Market Square.
Old Market Square is surrounded by some of the best food trucks in Winnipeg, so you don't need to bring a picnic basket.
Back in 1998, Kevin wrote and directed a play called "Delusions of Consequence" in The Winnipeg Fringe Festival.
Folklorama
Folklorama is held in August at 40 city-wide "pavilions" from countries around the world.
Folklorama is the world's longest-running and largest multicultural festival.
At Folklorama, you can experience cultures, food, drinks, and entertainment from around the world.
With long lineups at the entrance to each pavilion, it is hard to see all of the pavilions in 2 weeks, but you can still go to a few vacations to other countries in one night.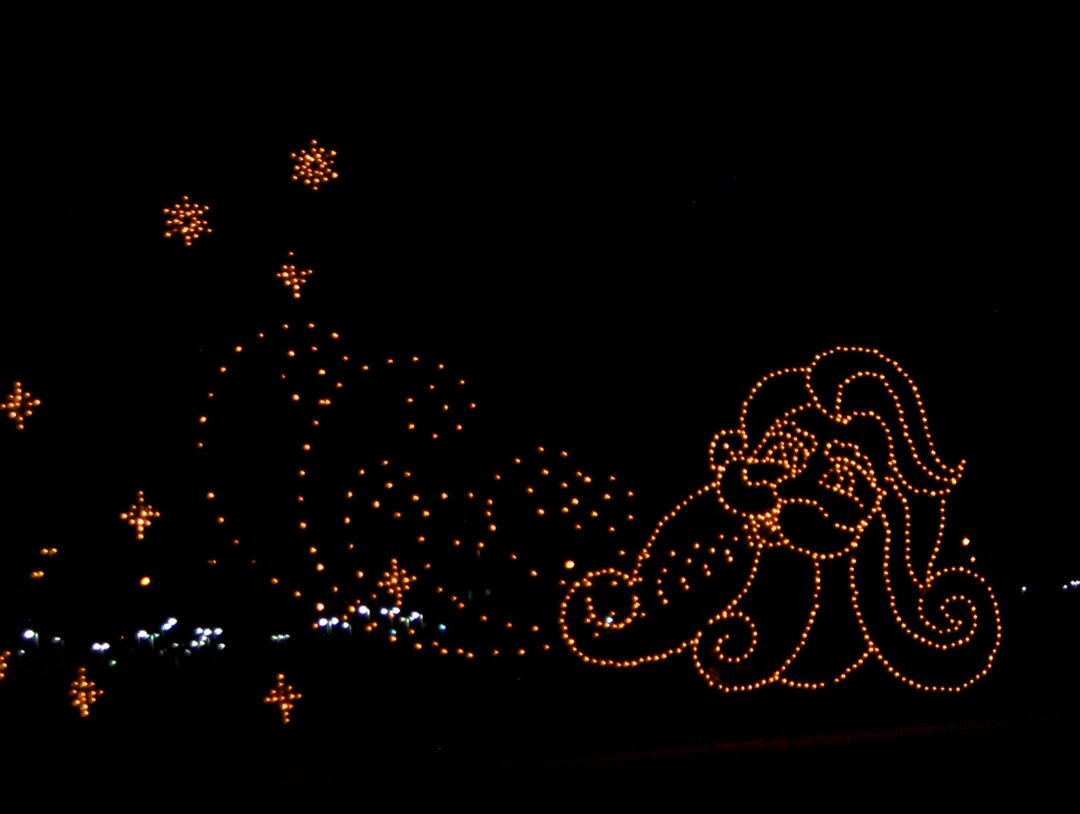 Other Festivals
Winnipeg also has other great festivals such as:
ManyFest,
Osborne Street Canada Day Festival,
Winnipeg BBQ & Blues Festival,
If you have gone to one of these events and want to share your experience or if I have missed any outstanding annual festivals or events in Winnipeg, please comment below.
Happy Travels,
You May Also Like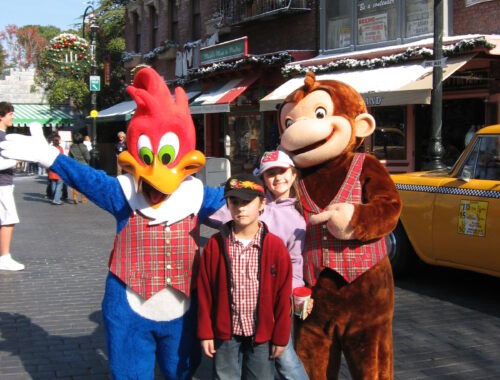 February 26, 2020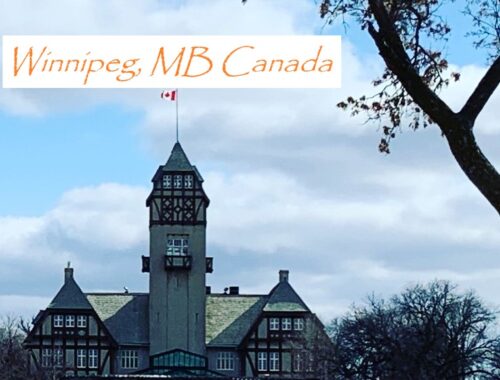 December 7, 2020