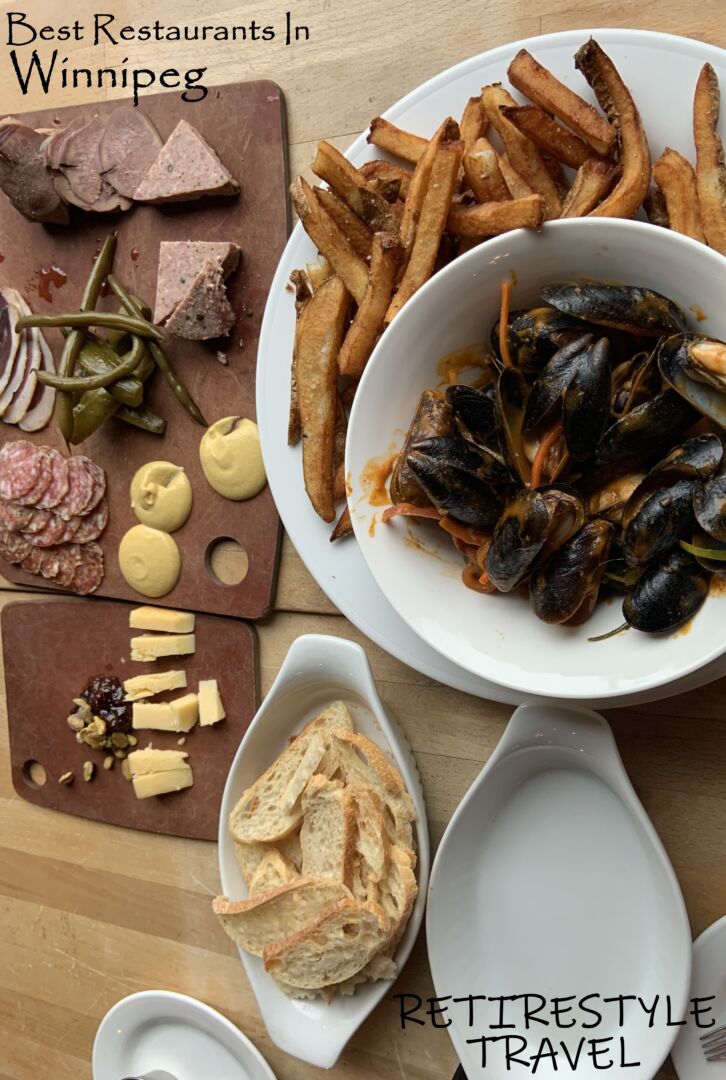 Best Restaurants In Winnipeg, Manitoba, Canada
January 15, 2021
Best Places to Eat in Winnipeg, Manitoba
It is said that Winnipeg has more restaurants per capita than any other major city in Canada (except perhaps Montreal, Quebec and Victoria, BC depending on your information source).
We know that some Winnipeg residents may find this article controversial, but please keep in mind that it is very subjective. This article is not meant to disrespect any restaurants not mentioned that are loved by their loyal clients.
For visitors to Winnipeg, we recommend you try our unique local restaurants and dishes. Please try to avoid the national chains and fast food restaurants to appreciate some restaurants and items you can only get in Winnipeg.
Here are our recommendations for the most iconic and best restaurants in Winnipeg.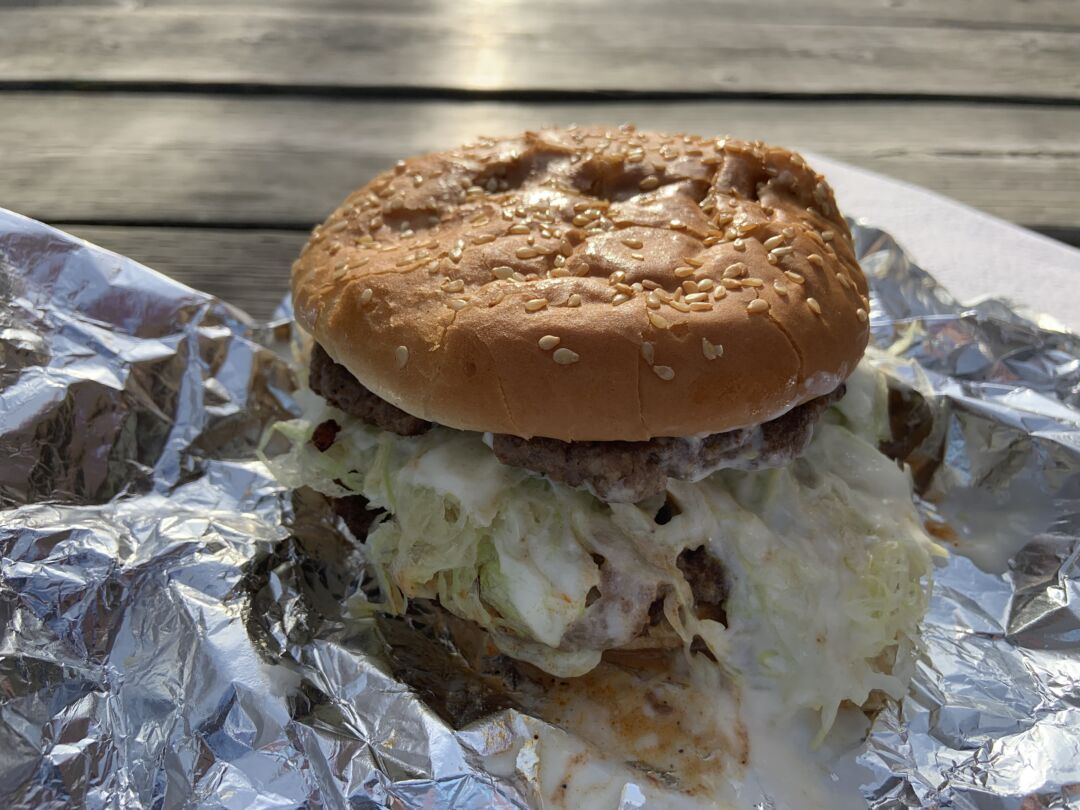 Burgers and Comfort Food
Salisbury House's 12 locations are famous for a "Nip" burger with grilled onions. The burger's name is taken from the middle of the word WinNIPeg. "Sal's" has served Winnipeg favourites such as creamy Wafer Pie (aka. Flapper Pie) as well as comfort food like Salisbury steak, meatloaf & pickerel fillets since 1931.
Many Greek restaurants and burger joints sell Winnipeg's famous "Fat Boy" Hamburger. Some of the more popular places include Mrs. Mike's, Dairy-Wip, Dairy Delight, Daly Burger, George's Burger, Juniors, The Burger Place, and Super Boy's. VJ's Drive-Inn is probably the most famous and most convenient because it is downtown, but keep in mind that it doesn't have a dining room. These sloppy burgers are frequently voted the best in the city and come over-loaded with toppings such as cinnamon-spiced chili, cheese, shredded lettuce, onions, pickles, tomato, and mayonnaise so you probably will get messy. This burger goes well with Chili Fries.
Blondie's Restaurant has a reputation for perfectly prepared, delicious and HUGE hamburgers (ranging from 1/8 of a pound to 9 pounds), strange rules that customers must follow, and a colourful, energetic owner/cook. It is walking distance from Kildonan Park, which is a great place to burn off those calories.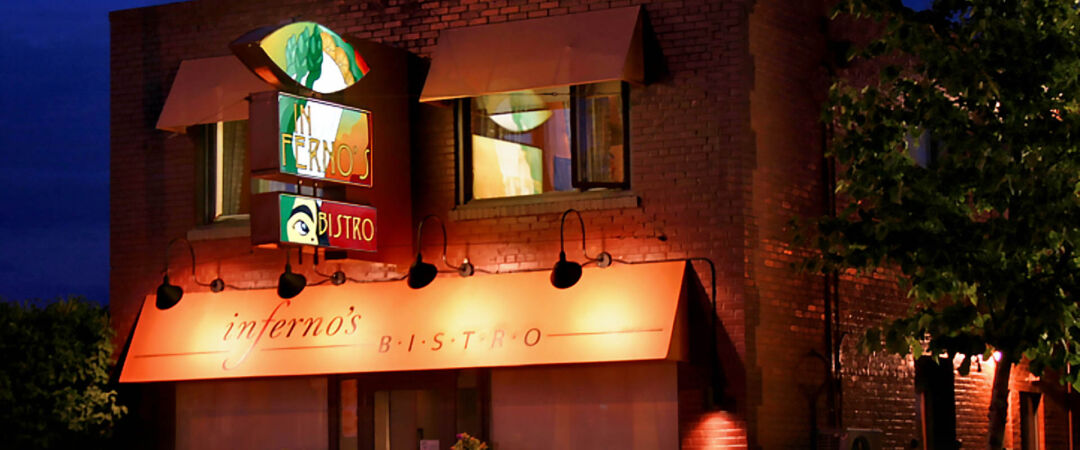 Ethnic Food
Winnipeg has the highest population of Indigenous people in Canada – numbering almost 100,000. There are a few restaurants that serve Indigenous-inspired dishes and recipes, but not as many as we would like. Try a bison dish like Slow-Roasted Bison or Bison Ribs with Bannock Bread if you can at a place like Feast Cafe that is not far from the University of Winnipeg. We watched a recent episode of Big Food Bucket List where they featured Feast's butternut squash bannock pizza, shredded bison dip sandwich, BBQ bison burger, and pow wow taco.
Winnipeg has a large and proud Ukrainian population of 100,000 Ukrainians (the most in any Canadian city) and, as you would expect, several great Ukrainian restaurants. Our favourite is Alycia's, which recently relocated to downtown Winnipeg in the Royal Albert Hotel in the Exchange district. Kevin once took the President of the Toronto Stock Exchange to Alycia's old location in the North End for dinner because he said he wanted to go somewhere that was unique to Winnipeg and he loved it. Their portions of delicious Perogies, Potato Pancakes, Cabbage Rolls, Kielbasa, and Coleslaw are huge, so bring your appetite.
Winnipeg also has almost 80,000 Filipinos, which is the 3rd largest Filipino community in Canada. Not only did entrepreneurs bring 2 huge Filipino fast food chains, Jollibee and Max's, to Winnipeg, but there are at 10 other locally-owned Filipino restaurants in Winnipeg, such as the well-reviewed Jenmuel's Lechon Cebu and Grill.
Winnipeg has 50,000 French-speaking residents, representing the largest French-speaking population in Western Canada. St. Boniface has some great French restaurants. We strongly suggest you order Moules et Frites cooked in one of six delicious broths at Inferno's Bistro.  Resto Gare is located in a 1913 St. Boniface train station, so you can even can have romantic drinks in a train car after a dinner of French dishes like Escargot, Foie Gras, Crepes, Coquilles St. Jacques, and Chateaubriand.
Another food specialty Winnipeg is surprisingly fairly well known for is Vietnamese Pho Soup. Pho soup has very flavourful broth, meats or seafood, and vegetables. There are a large number of nice Vietnamese restaurants in Winnipeg, but our favourites are Viva and Phuong Nam, which are both not too far from downtown.
Steak
We have some famous local steakhouses.
Rae and Jerry's will satisfy your hunger and make you feel like you have travelled to Las Vegas in the 1950s.
529 Wellington has exquisite aged steak and fabulous a la carte side dishes that will lighten your wallet a bit.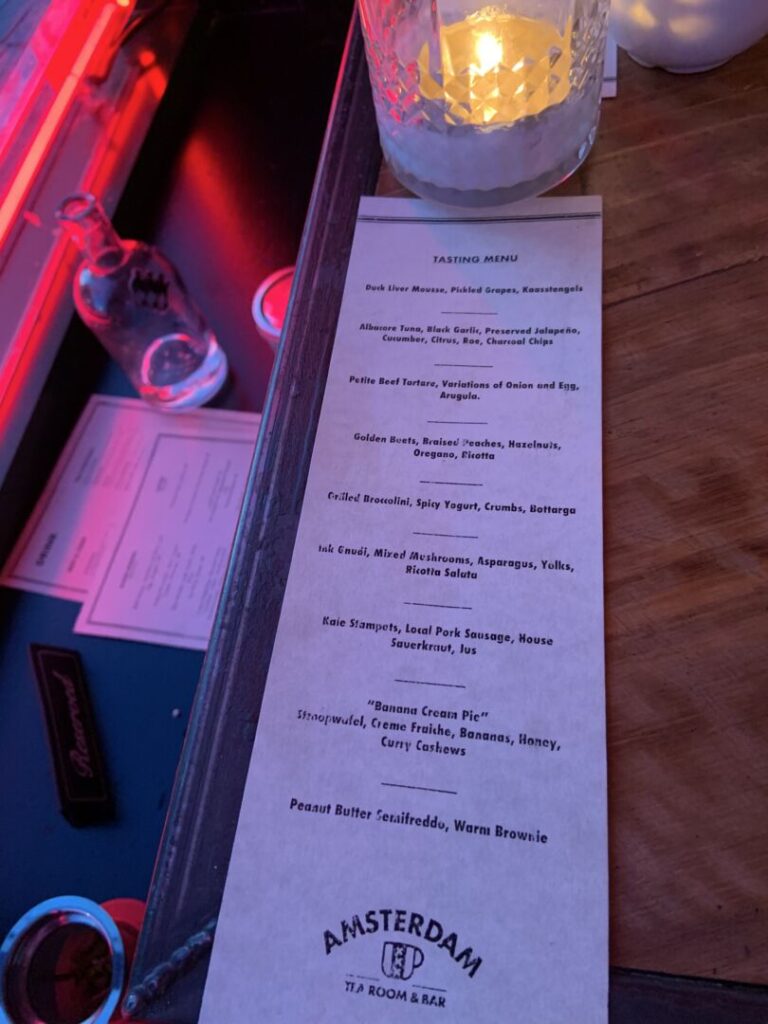 Amsterdam Tea Room Menu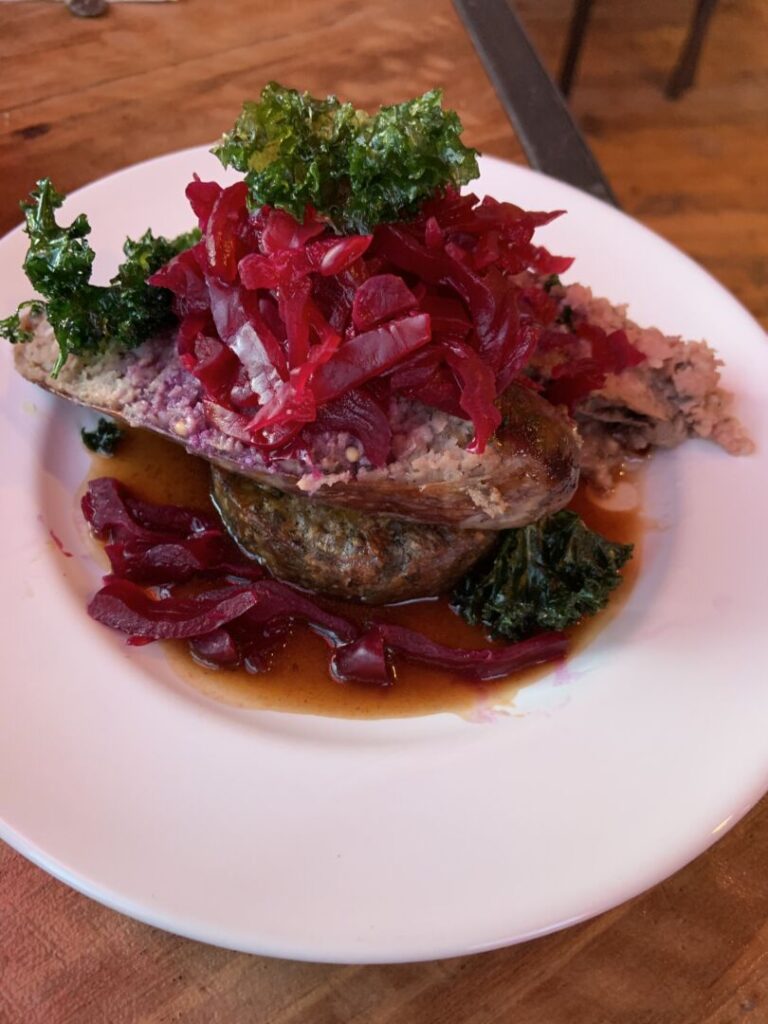 Amsterdam Tea Room dish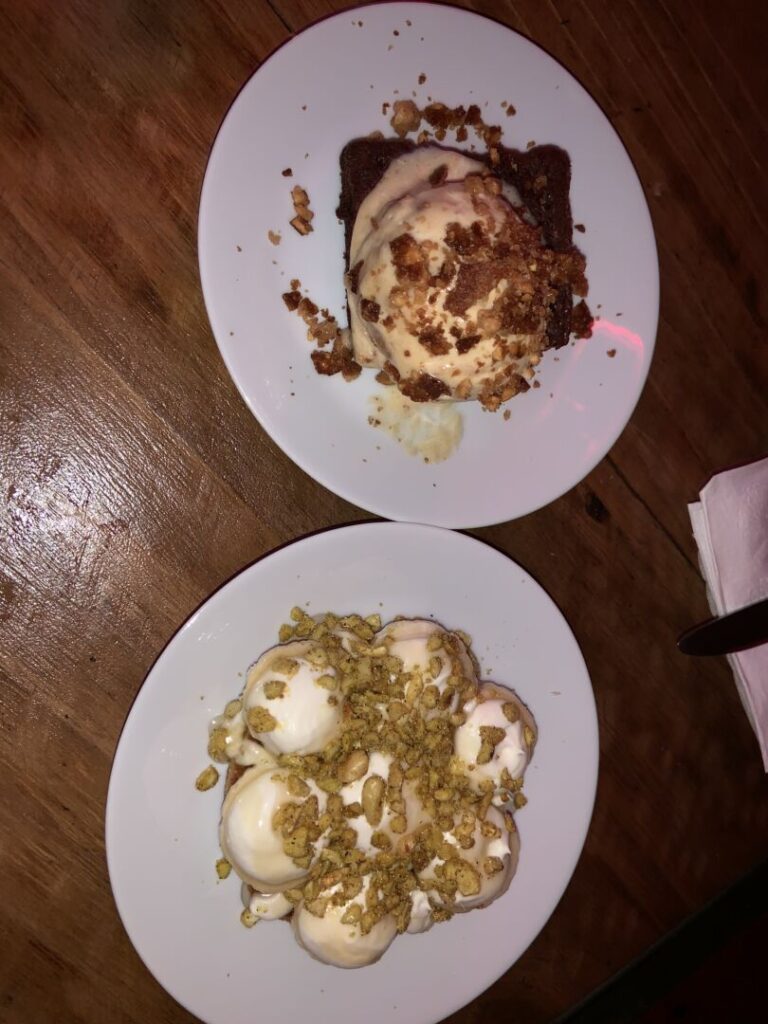 Amsterdam Tea Room Desserts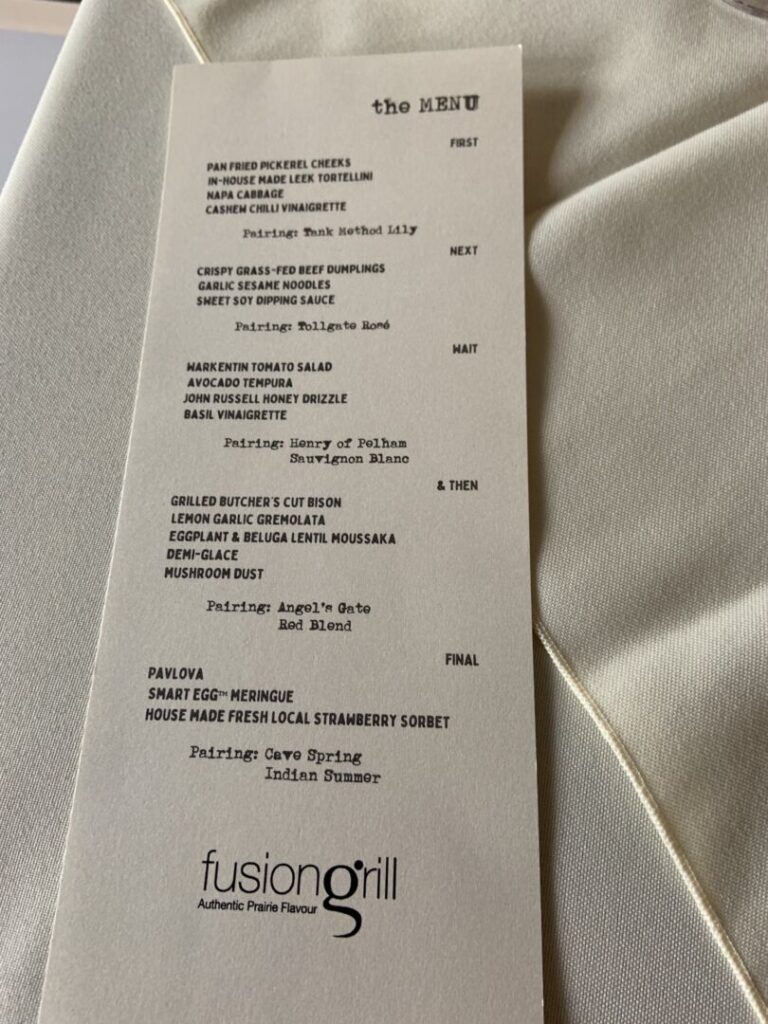 Fusion Grill Menu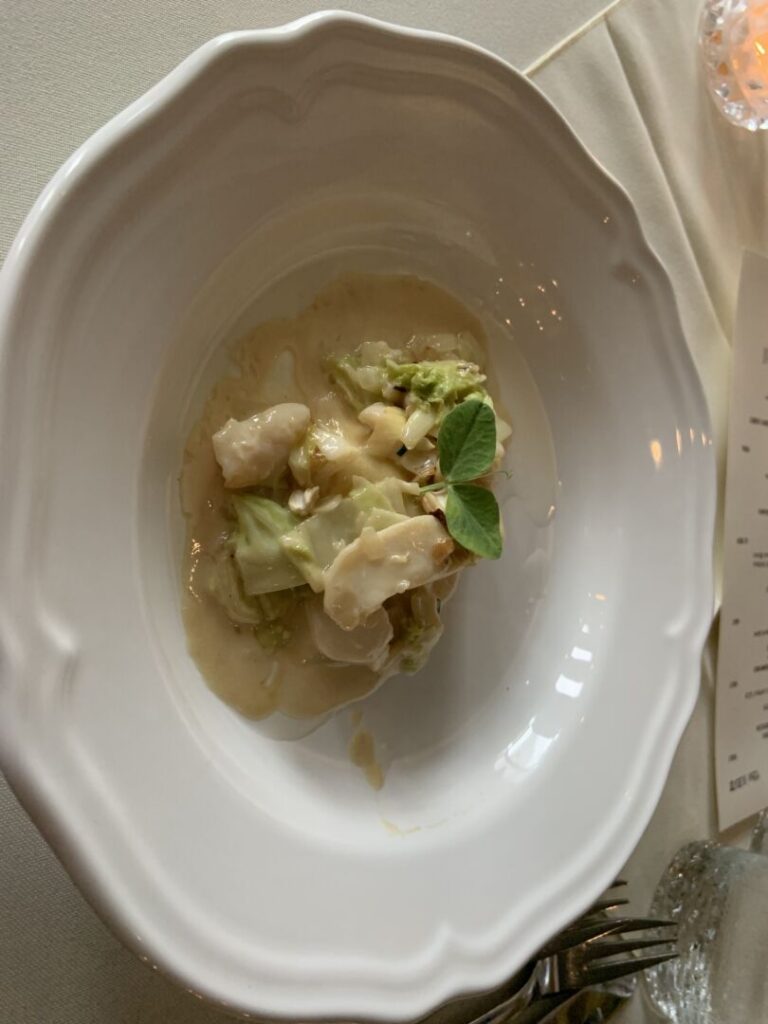 Fusion Grill Dish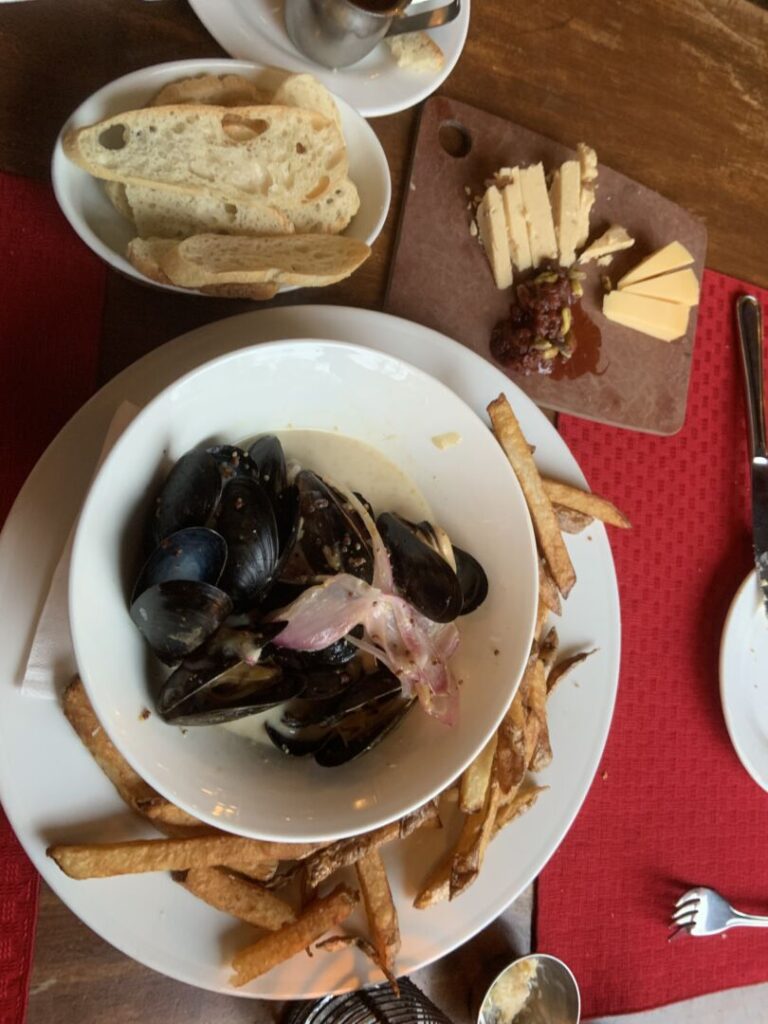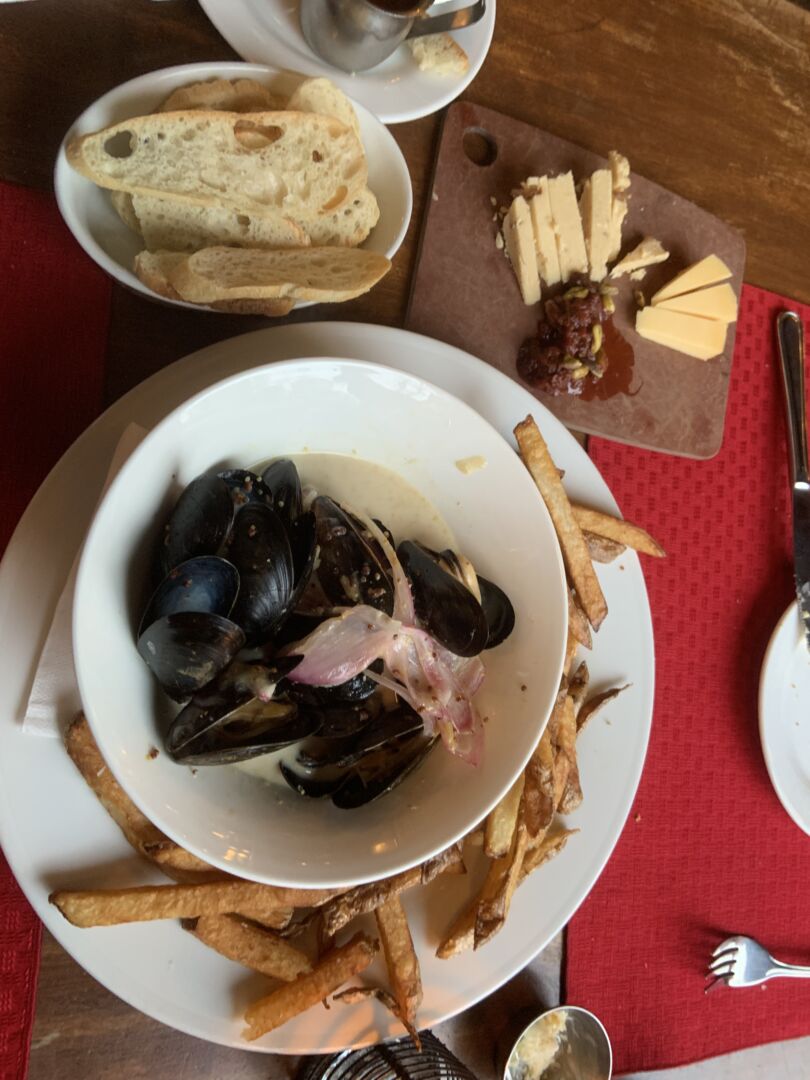 Peasant Cookery Moules et Frites & Cheese Board
For the Foodie
Peasant Cookery in the Exchange District has the best cheese boards and charcuterie boards in Winnipeg as well as outstanding moules et frites with a broth that changes periodically.
Two local gourmet restaurants we would recommend are Fusion Grill and Amsterdam Tea Room, where the plates look like they are in a cooking competition and the ingredients used are very unique. Kevin has been to the Canadian Culinary Championships in Kelowna, BC three times and the dishes served at these 2 restaurants would fit right in there.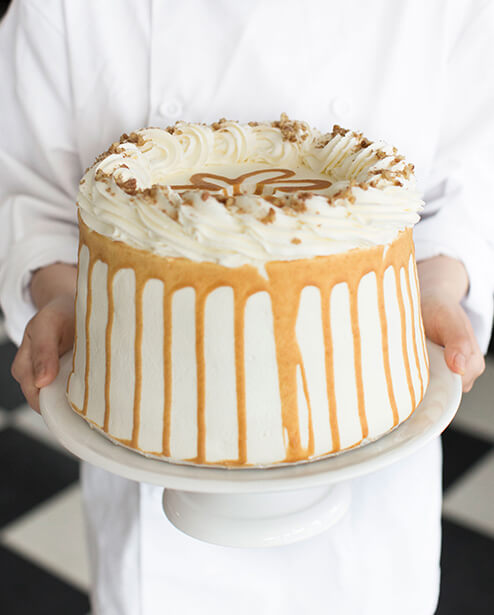 Dessert
For a special Winnipeg-only dessert at a popular Winnipeg dating spot, I recommend you try the Lemon Pavlova Torte or Shmoo Torte at Baked Expectations on Osborne.
If you can get there before they sell out, you should try to get a fancy donut from Bronuts Donuts in the Exchange District.
If you like gourmet ice cream with flavours like honey, tea, orange blossom, orchid, or lavender, try Chaeban Ice Cream on South Osborne.  Tina is Italian and we used to frequently bring our children to one of the gelato shops for Italian Ice Cream and Sorbet on Corydon in Little Italy, like G. G. Gelati or Nucci's Gelati.
A Winnipeg birthday tradition (and as local lore has it a favourite of Queen Elizabeth II) is to have a cake with a cookie bottom, layers of cake and buttercream icing and shaved chocolate all over from Jeanne's Bakery as the birthday cake, so bring one home as a souvenir because they don't have a dining room.
Winnipeggers also love to grab an ice cream cone or a Goog Special (a blueberry milkshake topped with bananas, hot fudge and whipped cream) from Bridge Drive-In and eat while crossing the Red River on a footbridge.
Specialty Grocery Items
Before you head to the airport, stop off at the following stores:
Gimli Fish Market to pick up some smoked Goldeye fish or, in season, fresh Pickerel,
Kub Bakery or City Bread to grab some rye bread,
any grocery store to buy some Pioneer Meat or Winkler's Meats Mennonite farmer's sausage, and
any grocery store to buy some Greetalia Honey Dill Sauce and Old Dutch Chips to bring home.
As always, we welcome your comments on this post. Please tell us your favourite restaurant in Winnipeg and why.
Happy Travels,
Kevin & Tina
Please subscribe to our newsletter to receive notifications for new posts and other content. 
P.S. Here are links to our social media accounts, in case you want to connect that way:
Retirestyle Travel Instagram
Kevin's LinkedIn
Retirestyle Travel Facebook Page
Kevin's Pinterest
Retirestyle Travel TikTok
Retirestyle Travel Twitter
Retirestyle Travel YouTube (Please check out our YouTube Channel for travel videos)
You May Also Like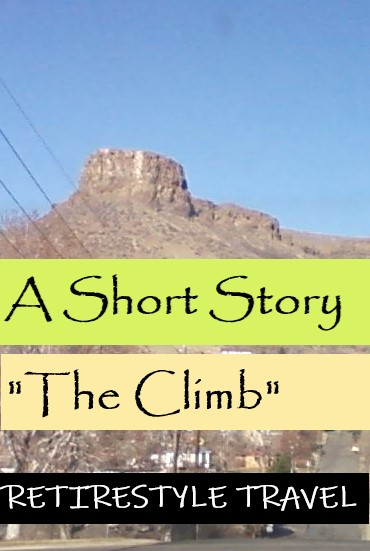 October 17, 2020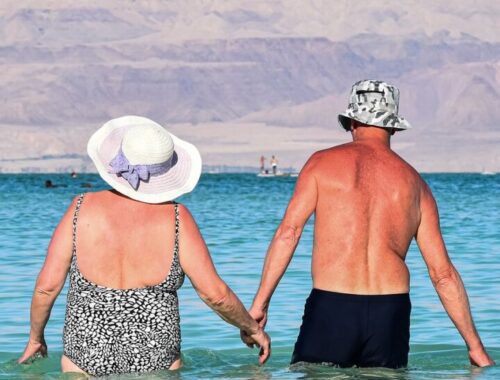 September 4, 2021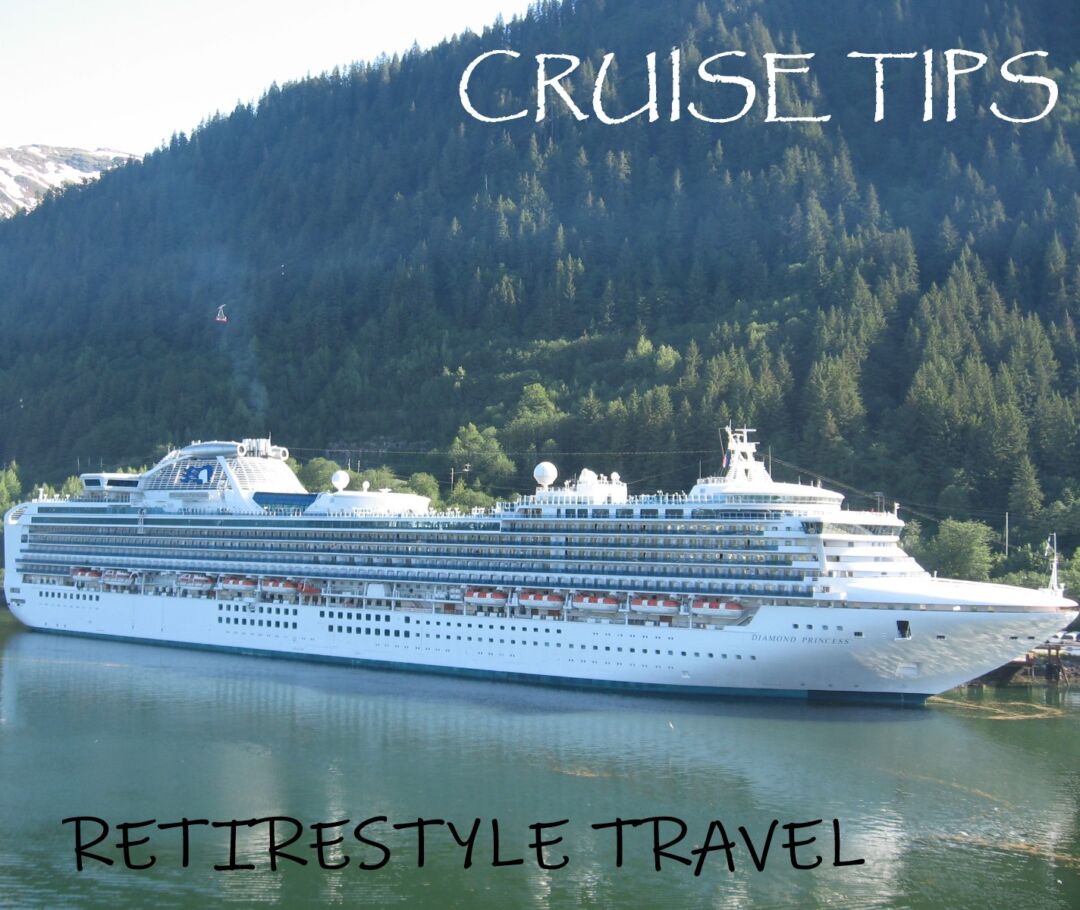 April 15, 2020