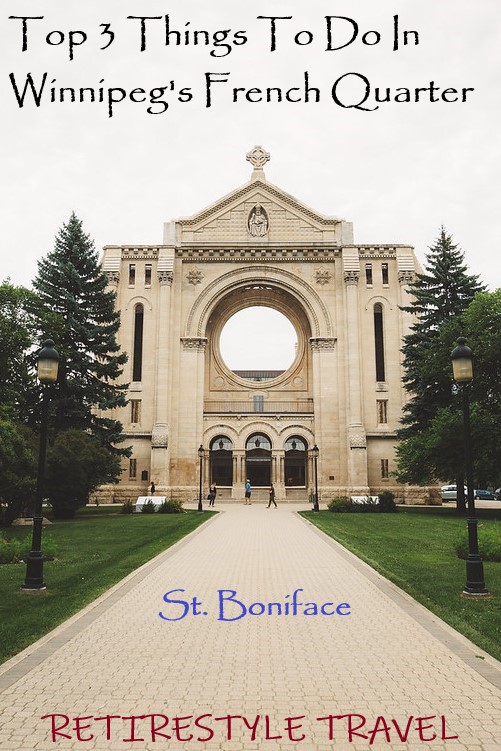 Top 3 Things To Do In The French Quarter of Winnipeg, Manitoba (St. Boniface)
January 8, 2021
Things to do in St. Boniface in Winnipeg, Manitoba
Winnipeg has 50,000 francophones (French-speaking people), representing the largest francophone community in Western Canada, so you will likely feel comfortable speaking French while shopping and dining in St. Boniface.
The area in Saint Boniface near Provencher Boulevard and the Provencher Bridge is known as The French Quarter.
You can easily cross the Provencher Bridge or Esplanade Riel to reach The Forks. Click here for our recent post about The Forks.
Here you will find several stores, restaurants and cafes selling unique French and French-Canadian items and tasty treats.
The French Quarter will impress you with public art, monuments, and historic buildings.
Our top 3 things to do in St. Boniface are the following: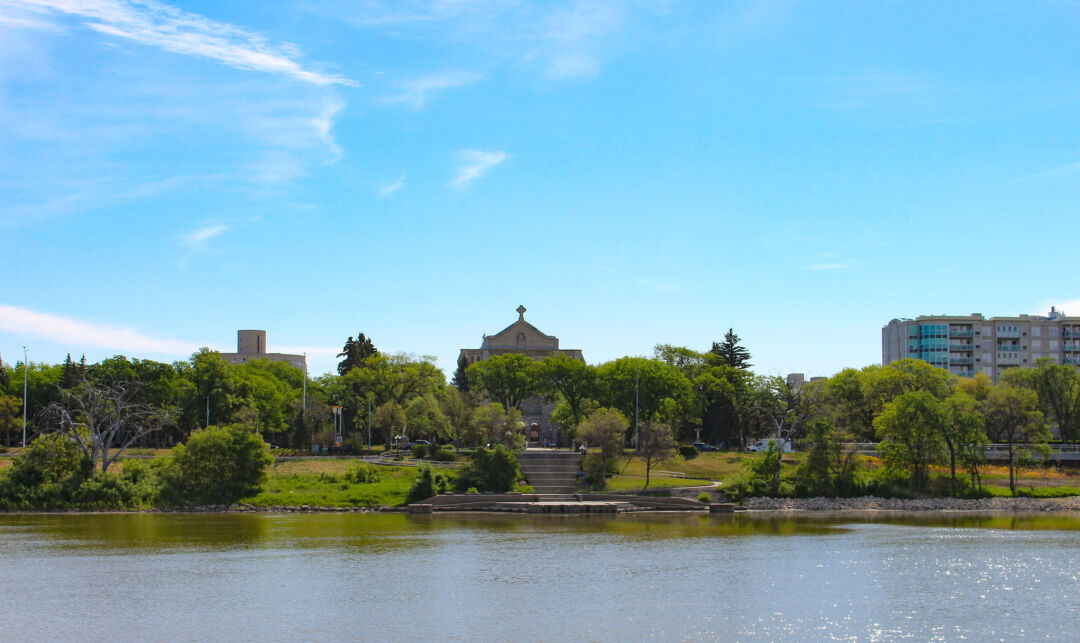 1. St. Boniface Cathedral
The St. Boniface Cathedral is a beautiful and historic church and landmark facing the Red River across the river from The Forks.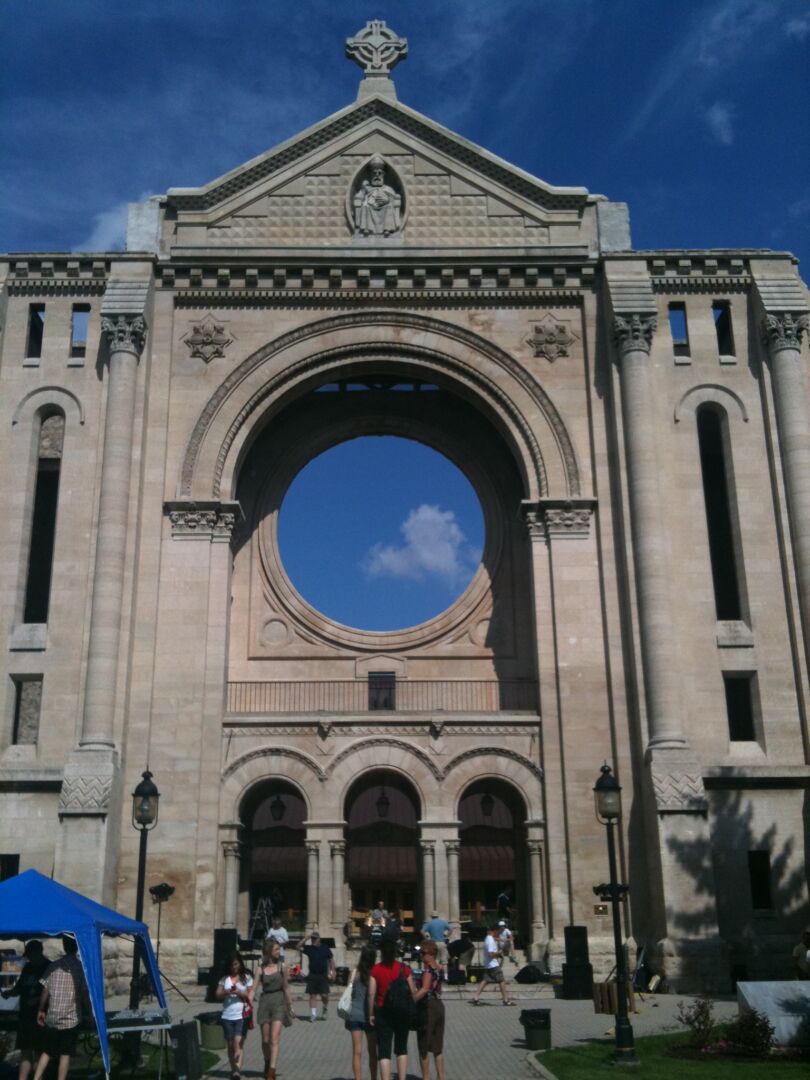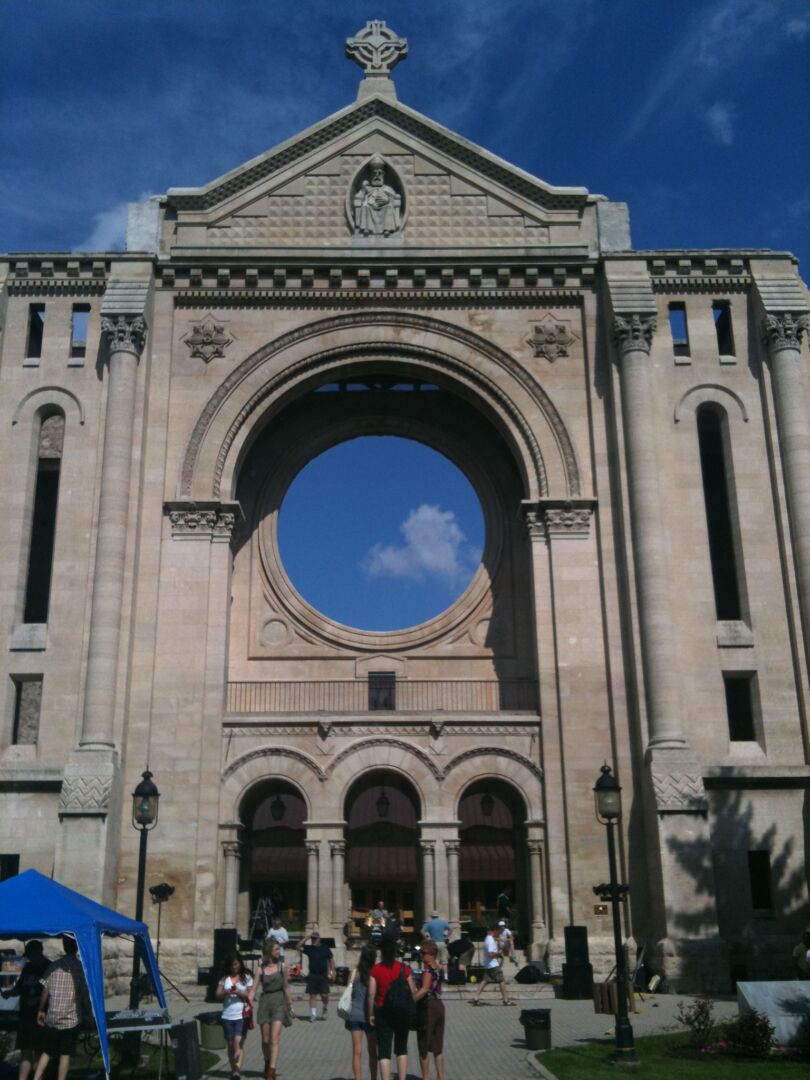 The current cathedral is actually the fifth built on this site since 1818 and uses the stone façade and walls of the glorious 1908 basilica that was destroyed by fire in 1968.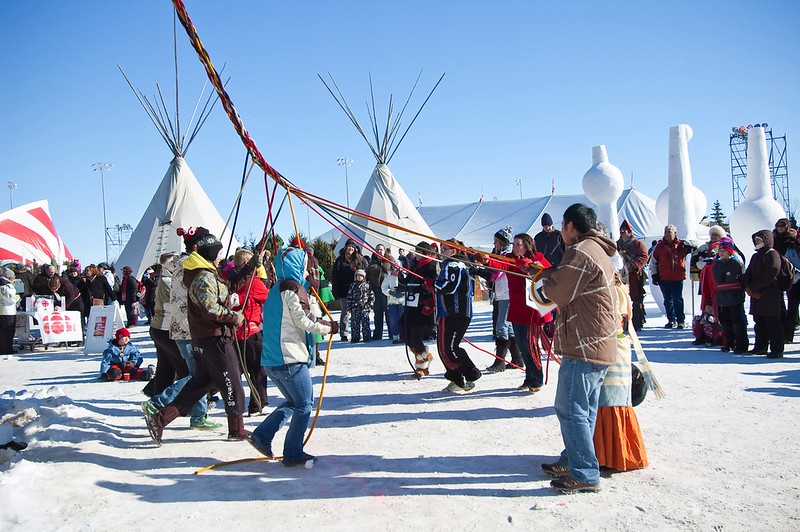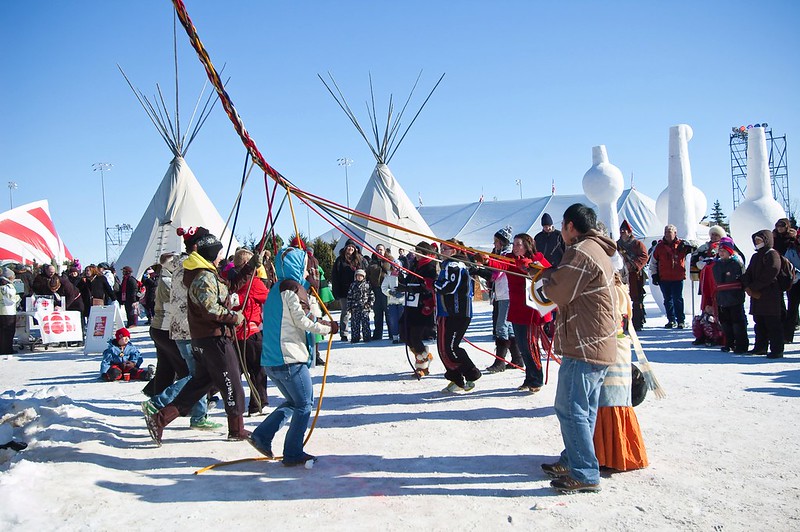 2. Festival du Voyageur
If you are lucky enough to be in Winnipeg in February during the middle of one of our so-called brutal Winters, you will be amazed at the outdoor Winter activities to enjoy.
Rather than hibernating, Winnipeg's French community bundles up and puts on Western Canada's largest Winter festival called Festival du Voyageur.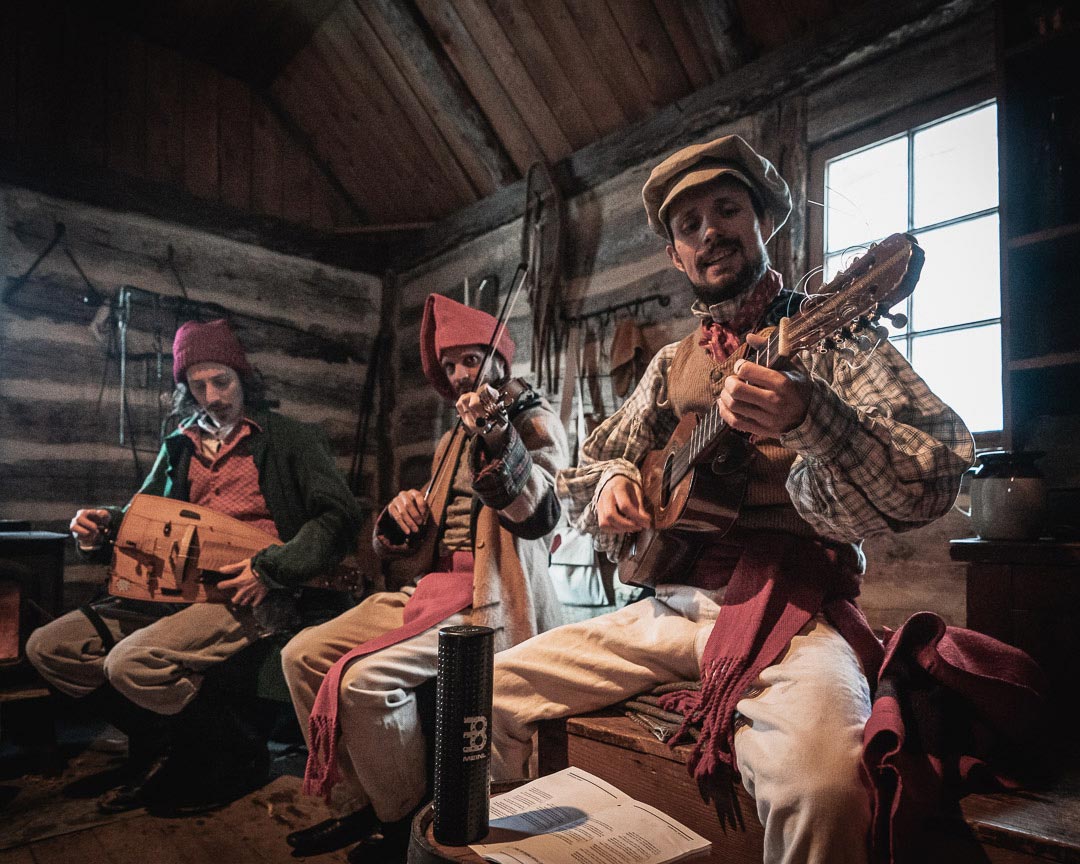 Some events and concerts (including things like fiddling, jigging and French-language folk music) are held at venues and tents around St. Boniface, but the majority of the events (especially the outdoor events) are centred in Fort Gibraltar, where you must pay for admission.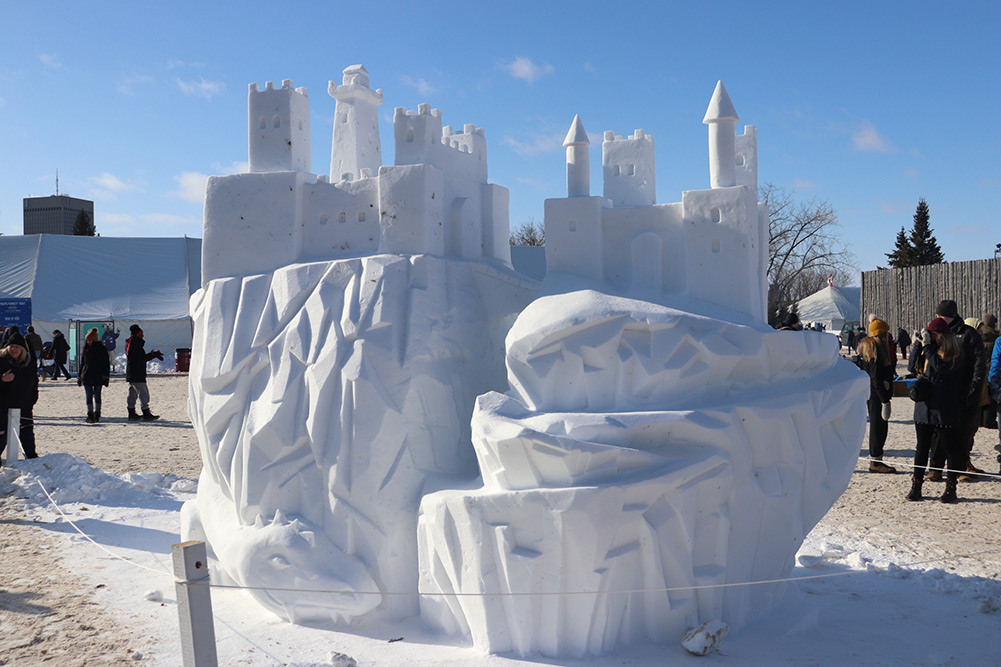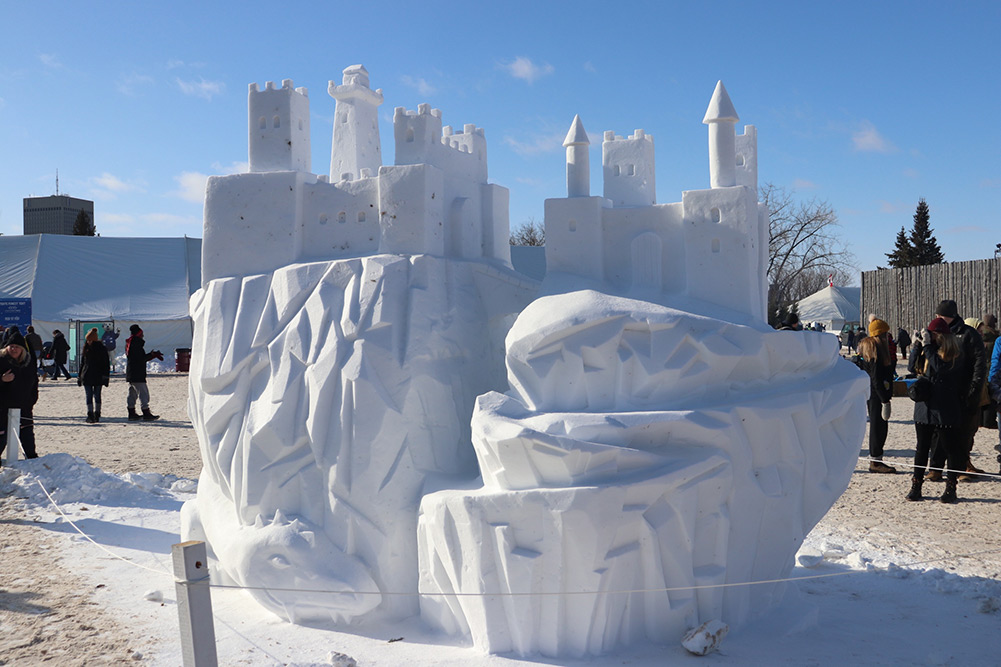 Inside the festival grounds, you will find amazing snow sculptures by artists from around the world, a frozen wall of ice for ice climbing, an outdoor "snow bar" where almost everything is made of ice, snowshoeing, an icy slide for tubing, and horse drawn sleigh rides.
One of the coolest things for kids to do there is to pour hot maple syrup on snow and then roll it around a Popsicle stick for a sweet treat.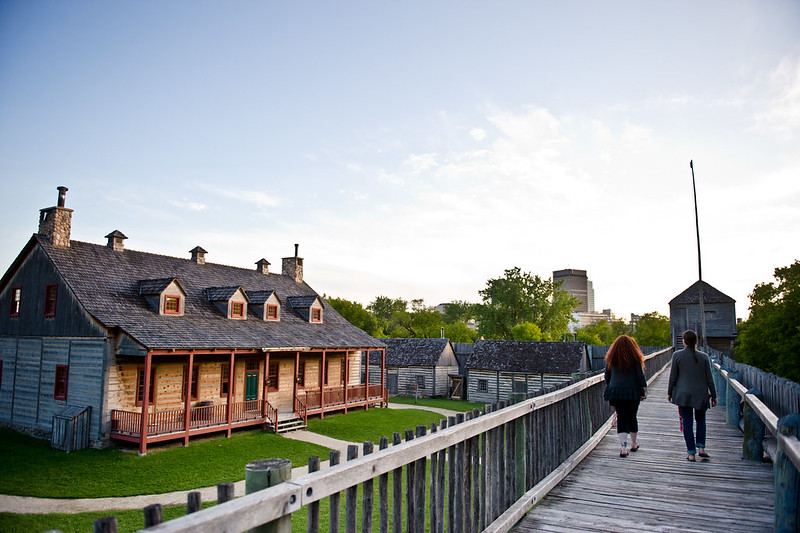 Fort Gibraltar in Summer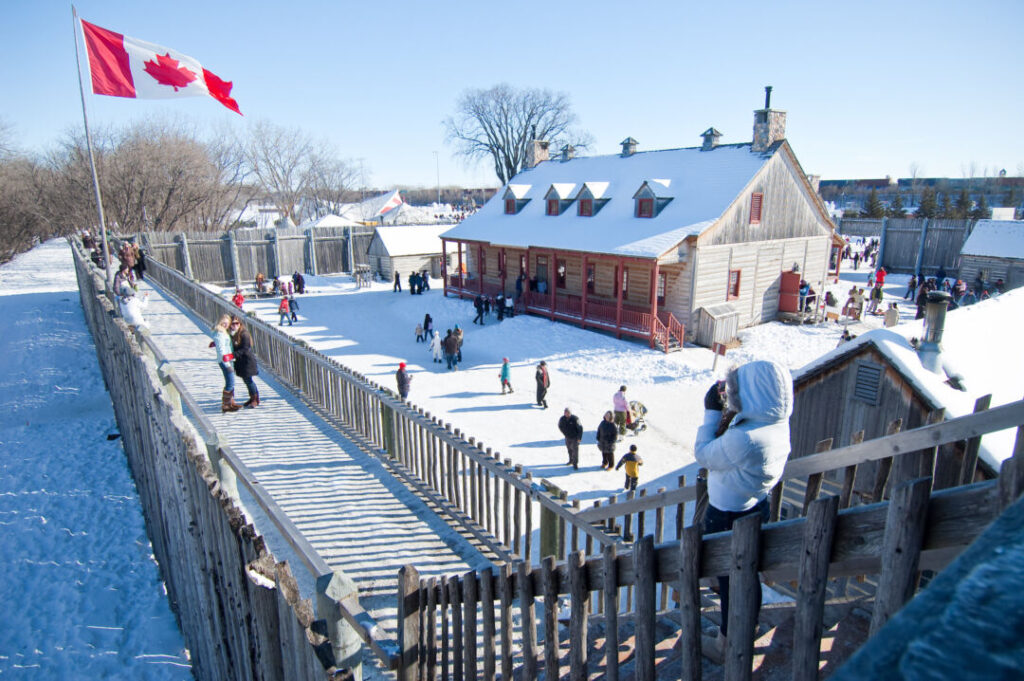 Fort Gibraltar in Winter
3. Fort Gibraltar
Fort Gibraltar was originally built across the river as a fur-trade trading post by the North West Company in 1809 and re-built in its current location in 1978.
The main building is used for weddings and receptions year-round.
During the Summer and during Festival du Voyageur, Fort Gibraltar becomes a historical site featuring actors as colorful characters showing you what life was like there in 1815 AD.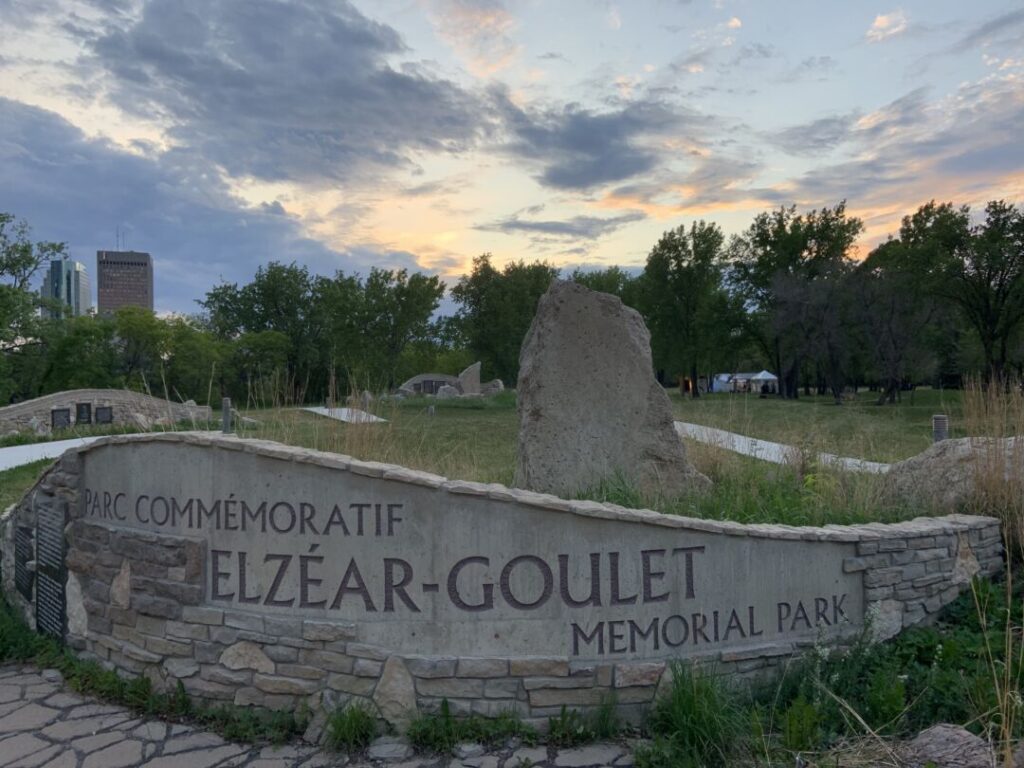 Elzear-Goulet Park Sign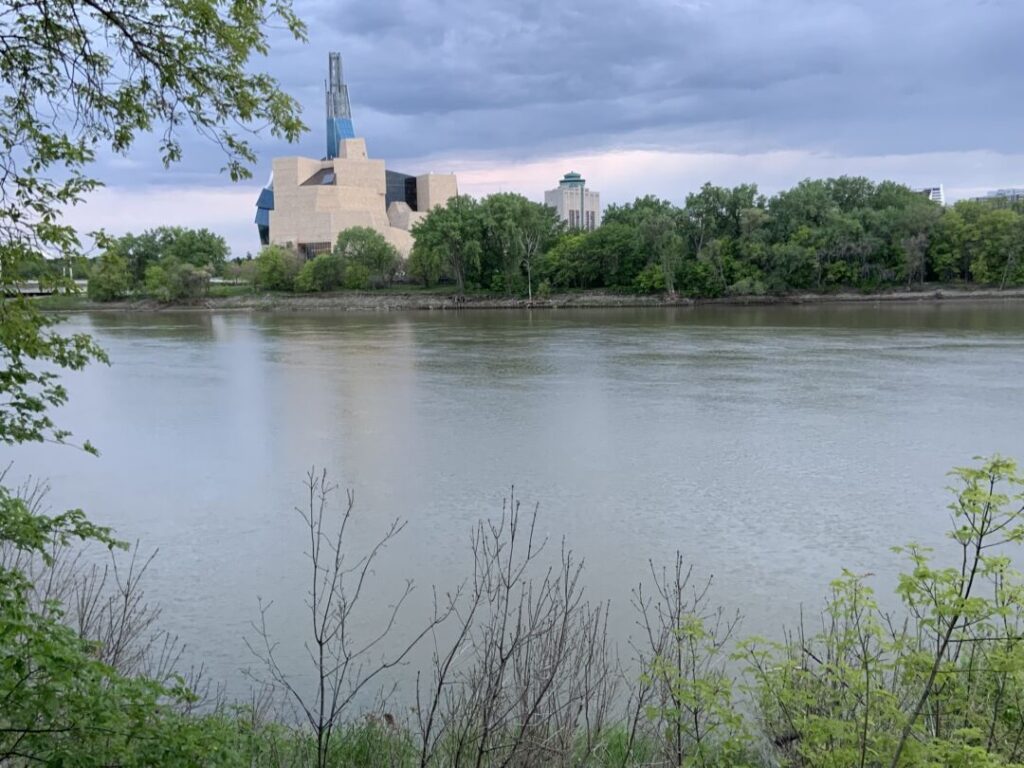 Elzear-Goulet Park View of CMHR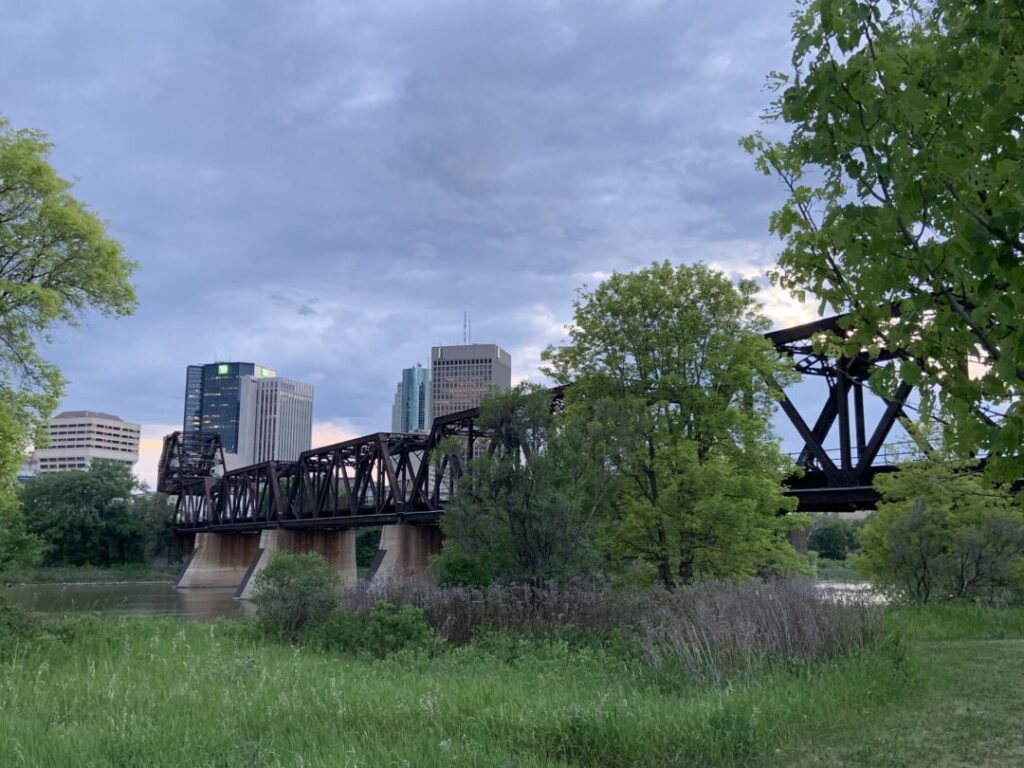 Other Things To Do In St. Boniface
The Elzear-Goulet Memorial Park runs along the Red River and offers nice walks with views of downtown and Esplanade Riel.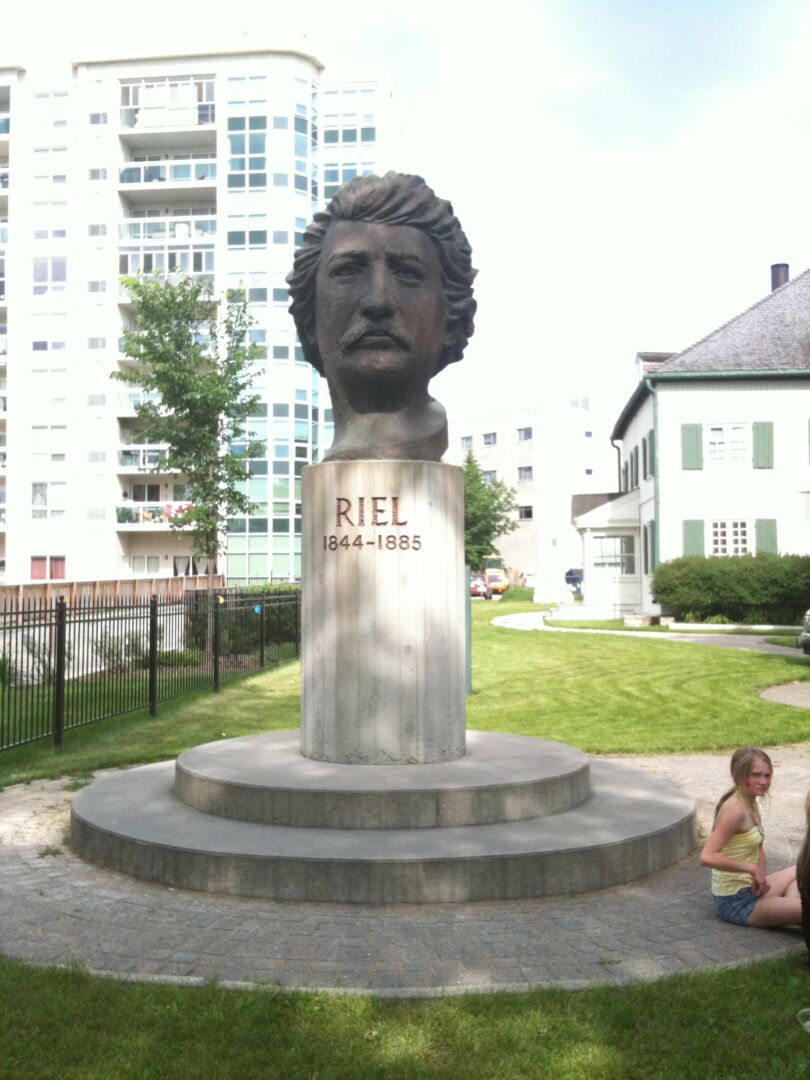 Visit historic sites such as the Archbishop's House, the old St. Boniface City Hall (which now serves as the Tourism Information Centre), and the grave of Louis Riel (the leader of the Métis during the Red River Rebellion of 1869, who played a critical role in the founding of the province of Manitoba).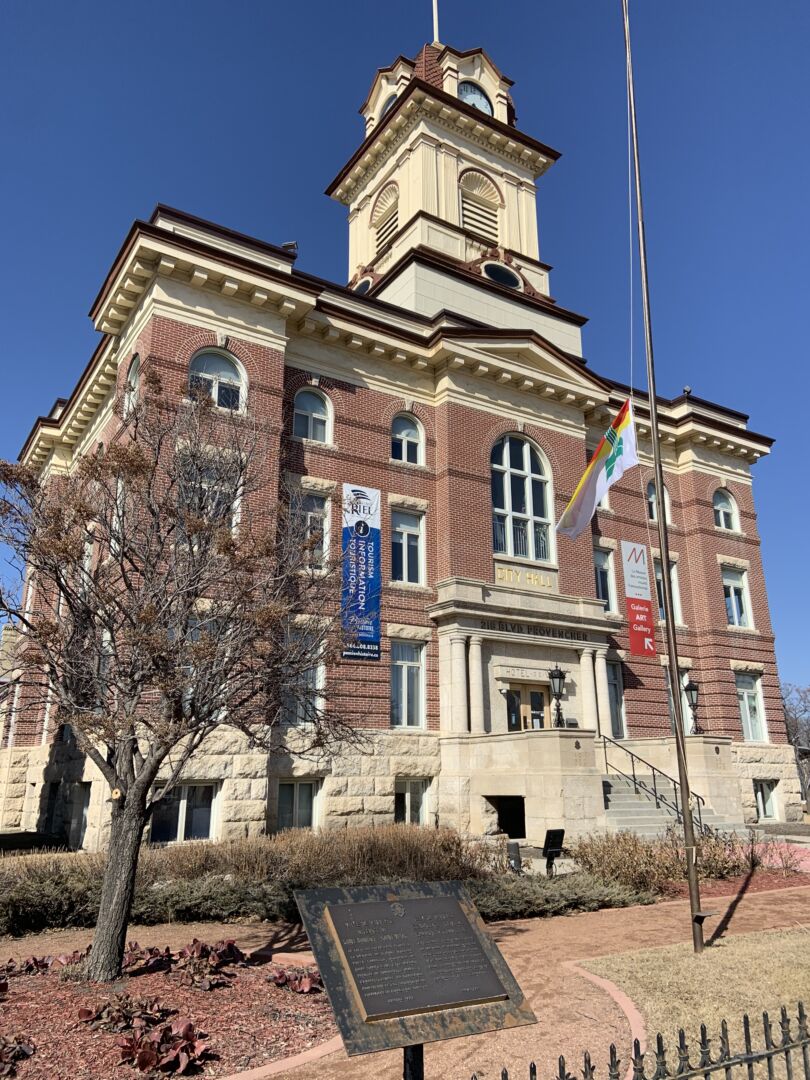 St. Boniface is home to the Centre Culturel Franco-Manitobain, which features an art gallery and Canada's oldest theater company called the Cercle Molière.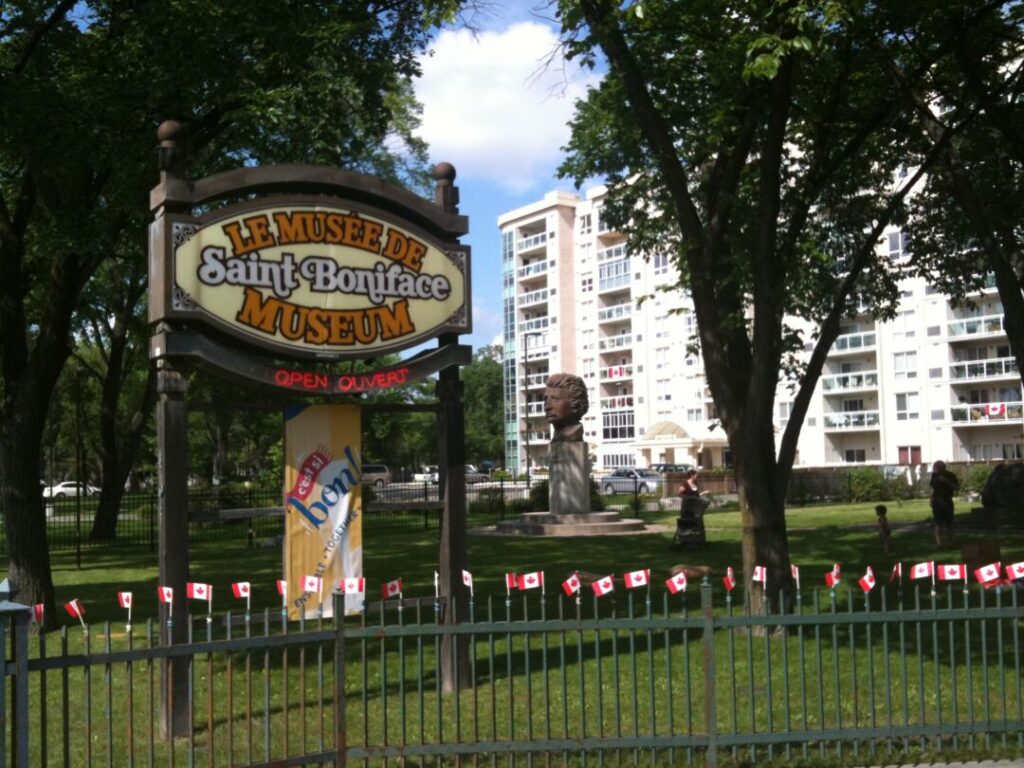 St. Boniface Museum sign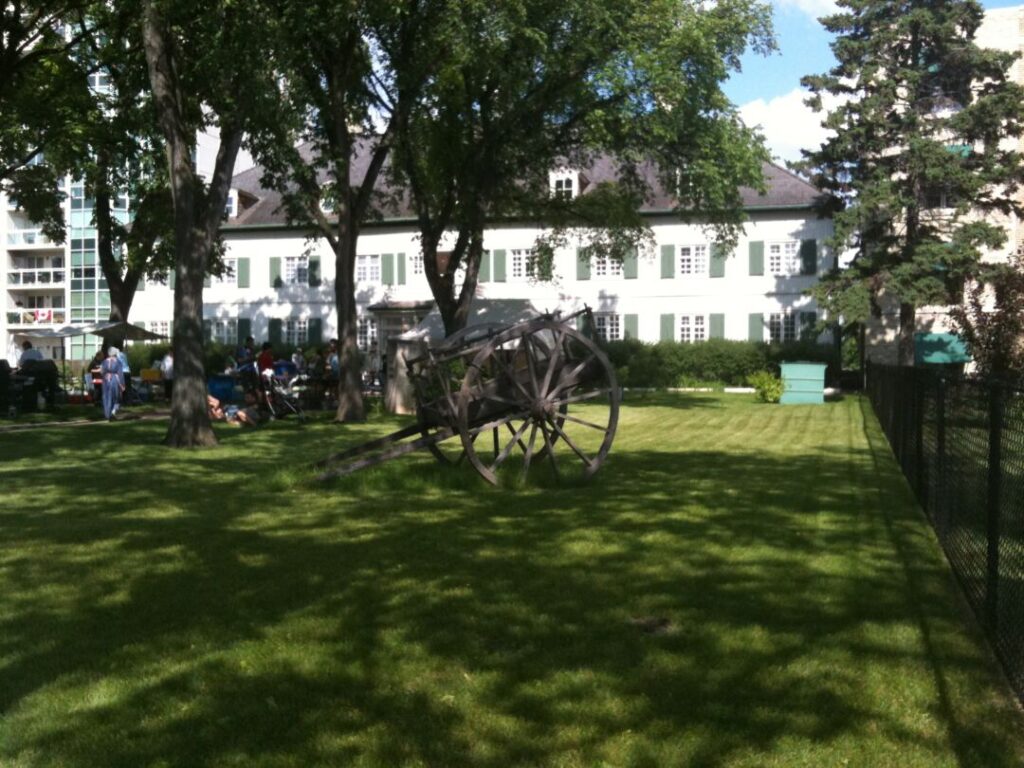 St. Boniface Museum Exterior
The area is also home to Le Musée de Saint-Boniface Museum, a museum dedicated to Franco-Manitoban culture and history that is located in the oldest building in Winnipeg.

Food & Drink
We strongly suggest you order Moules et Frites (mussels and French fries) at Inferno's Bistro.  The mussels are cooked in one of six delicious broths, containing flavours like cognac, cream, Roquefort cheese, coconut Thai, and white wine. The homemade fries have just the right amount of crunch and seasoning. This meal is very filling and satisfying. It is very popular and reminds us of ordering this dish in Montreal.  The meat lover in your group might want to brave trying Steak Tartare (seasoned raw beef). On a nice day, we recommend trying to get a table on their outdoor patio.
Promenade Cafe has a great French menu with items like Crevettes, Moules-frites, Tortiere de Bison, Beef Bourguignon. After your meal, have a slice of sugar pie or cheesecake with some coffee, wine or local beer.
Maybe you've had your fill of French food and want to try some Italian cuisine. Chaise Cafe has a cozy feeling and comforting Italian foods like Risotto Balls, Pasta and Pizza.
Go to Le Garage Restaurant and Bar when you want to hang out or party while enjoying elevated pub food, alcoholic beverages, and music.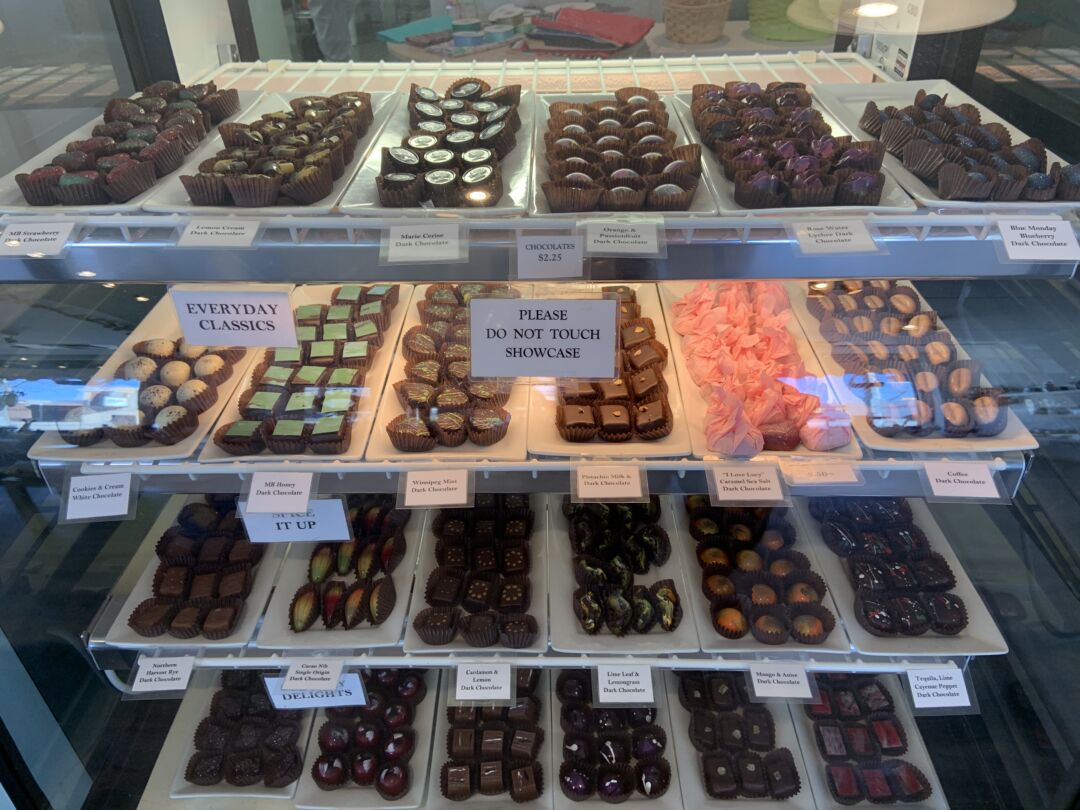 After lunch or dinner, buy a decadent sweet treat at Chocolatier Constance Popp.
If you voyage a bit further from downtown, you can dine in a very unique atmosphere at Resto Gare Bistro and Train Bar. This one of Tina's favourite restaurants in the city because you dine in a 1913 St. Boniface train station. You can have romantic drinks in a train car or by a large fireplace. The French menu here is as good as any other restaurant in the French Quarter, with items like Escargot, Foie Gras, Crepes, Coquilles St. Jacques, Brie Fondue, and Chateaubriand. If you are a literature lover, Resto Gare is only a few blocks from a museum in the former residence of famous author Gabrielle Roy.
Happy Travels,
Kevin & Tina
Please subscribe to our newsletter to receive notifications for new posts and other content. 
P.S. Here are links to our social media accounts, in case you want to connect that way:
Retirestyle Travel Instagram
Kevin's LinkedIn
Retirestyle Travel Facebook Page
Kevin's Pinterest
Retirestyle Travel TikTok
Retirestyle Travel Twitter
Retirestyle Travel YouTube (Please check out our YouTube Channel for travel videos)
You May Also Like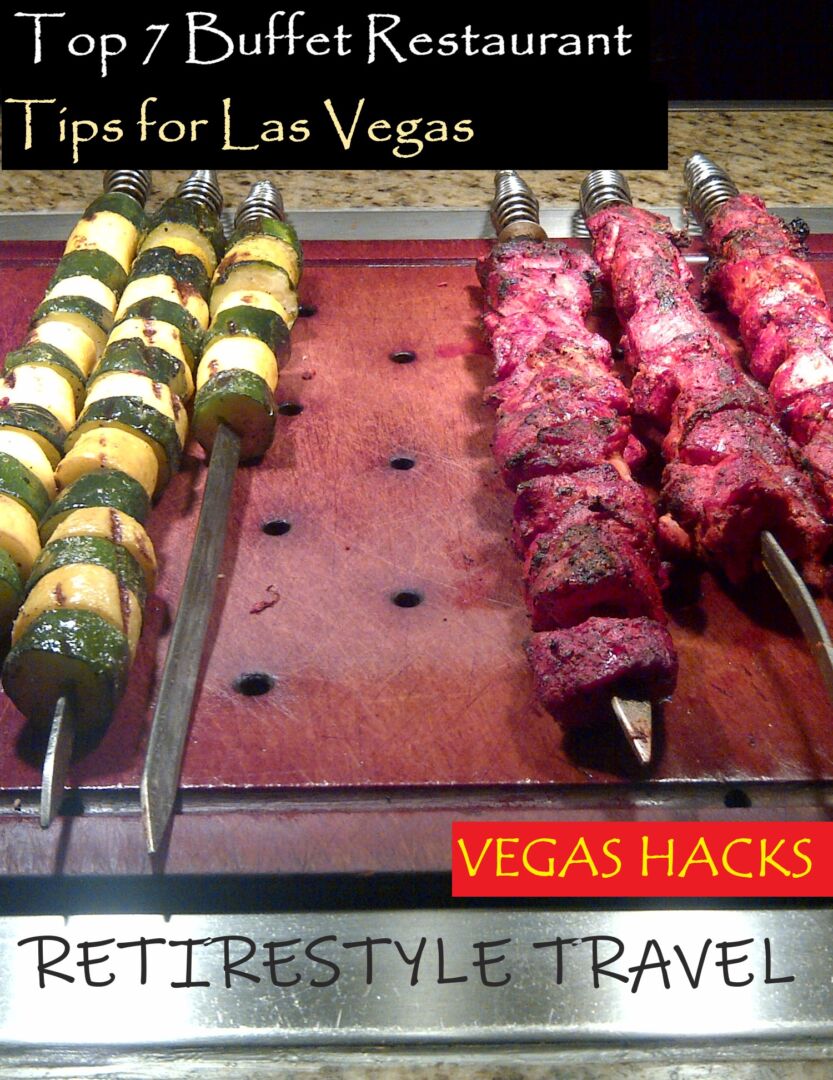 March 21, 2020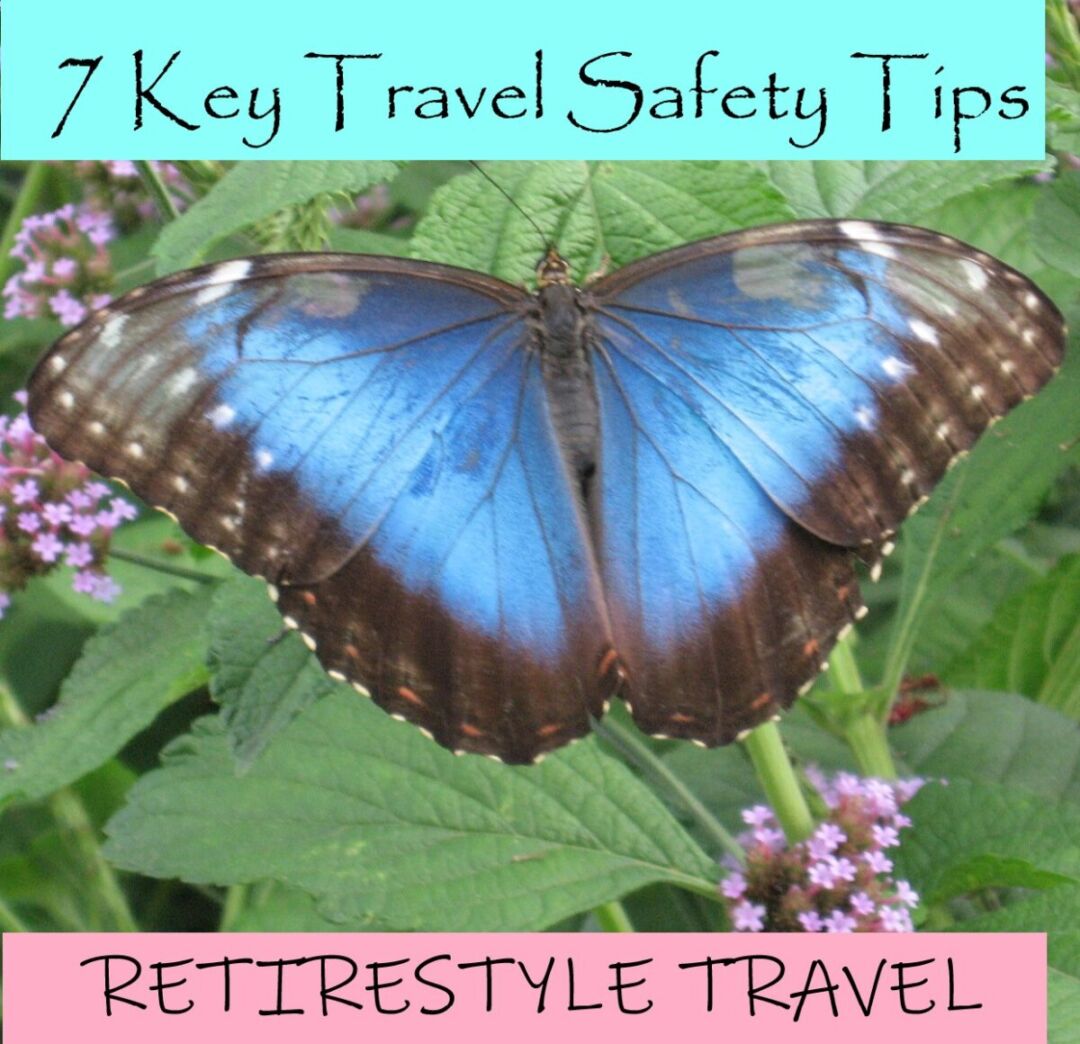 February 25, 2020