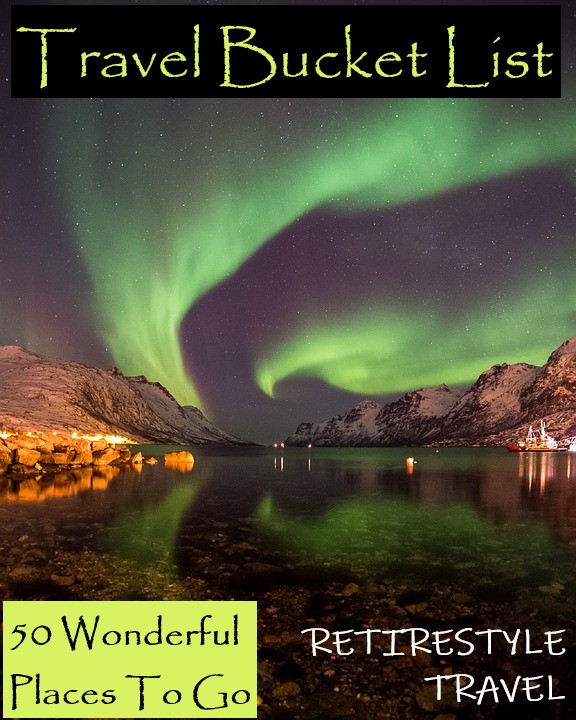 Retirestyle Travel Bucket List Part 2 – 50 Wonderful Places Still To Go
May 15, 2020
Tina & Kevin's Retirestyle Travel Bucket List (aka. The Most Wonderful and Photographable Places in the World) – Part 2: 50 Wonderful Places Still To Go.
We want to keep travelling and exploring as long as we can.
After we retire, we are hopeful that we will spend much more time travelling the world.
Part 1 of our travel bucket list provided brief information about and pictures of 30 places that we have checked off from our travel bucket list. Please click here to see a separate blog post called "30 Amazing Places We Have Been".
Part 2 of our travel bucket list contains the locations that we want to visit before we kick the bucket.
Compared to Part 1, which was mostly in or near North America, Part 2 consists mostly of destinations in the rest of the world.  These locations are harder to travel to from Canada and will take more planning to visit in an efficient manner, most likely after we retire.
This list is separate from the destinations that Kevin and Tina considered for travel as snowbirds each Winter or possibly retiring abroad, but there is some overlap.
Perhaps you share some of these places on your bucket list or you will get some inspiration from our travel bucket list.
I have kept the information about each location brief to make the list easier to read and digest.
Places in bold text are either one of the 7 wonders of the world or 7 natural wonders of the world.
I follow a lot of world travellers online and there are certain locations that are must-have selfie spots or photo opportunities if you can get there. Those are indicated in italic text below.
NORTH AMERICA
Churchill, Manitoba, Canada
Famous for polar bears, whale watching & the Northern Lights (Aurora Borealis).
Halifax, Nova Scotia, Canada
Famous for Peggy's Cove with amazing rocky cliffs and ocean vistas, Kitchen Parties, Pubs, and Lobster Bakes.
Victoria, British Columbia, Canada
Famous for lush greenery, perennial flower gardens, and ocean views. Popular with retirees.
New Orleans, Louisiana, USA
Famous for the French Quarter, Creole Cuisine, Jazz music, an international Jazz Festival, and Mardi Gras carinval to kick off lent.
Phoenix, Arizona, USA
Famous for nice weather year-round, botanical desert gardens and parks. Phoenix and the surrounding area is loved by Canadian retirees and snowbirds.
Mount Rushmore, South Dakota, USA
Famous for faces of Presidents carved into a mountain.
Yellowstone National Park, Wyoming, USA
Famous for Old Faithful Geyser, hot springs & great scenery.
Seattle, Washington, USA
Famous for Pike Place Market, Starbucks & the Space Needle Observatory.
San Francisco, California, USA
Famous for the Golden Gate Bridge, Streetcars, Chinatown, and the Fish Market.
Memphis, Tennessee, USA
Famous as the birthplace of Rock 'N Roll (Sun Studio), Graceland, the National Civil Rights Museum, and Beale Street. Also home of some amazing southern cuisine.
Ixtapa & Zihuatanejo, Mexico
Famous for great beaches, Ixtapa Island, and Mexican food & culture. Ixtapa has the high-end resort feeling and Zihua has the traditional Mexican cultural feeling.
CARRIBBEAN AND CENTRAL AMERICA
Hamilton City, Bermuda
Famous for snorkeling, Sea Glass Beach & Front Street.
Ambergris Caye, Belize
Famous for snorkeling at Hol Chan Marine Reserve & Shark Ray Alley and Secret Beach. Very popular with retirees.
Santa Cruz, Costa Rica
Famous for beaches, ecological parks, wildlife reserves and the wild jungle.
Las Tablas, Panama
Famous for parks, beaches, and culture. Popular with retirees.
SOUTH AMERICA
Medellin, Columbia
Popular with North American retirees and famous for the Medellin Metrocable and Laguna de Guatape.
Cuenca, Ecuador
Famous for El Cajas National Park and beautiful old buildings and churches.
Cusco & Machu Picchu, Peru
Famous for 500 year-old ancient Machu Picchu Incan Ruins high in the mountains on Inca Trail. It is quite a hike to get there, so not the best attraction for people with mobility issues.
Rio de Janeiro, Brazil
Famous for Corcovado the Christ the Redeemer Statue, Sugarloaf Mountain, Ipanema Beach, and Carnaval street festival.
Buenos Aires, Argentina
Famous for Teatro Colon, Puerto Madero, historic culture, and affordable luxury.
EUROPE
Pisa, Italy
Famous for the Leaning Tower of Pisa, Porto di Pisa, & good wine.
Amalfi Coast (Cinque Terra & Positano), Italy
Famous for incredible colourful buildings built into mountain cliffs overlooking the ocean and great views of the ocean.
Paris, France
Famous for the Eifel Tower, the Arc de Triomphe, Louvre Museum, Musee d'Orsay, Cathedrale Notre-Dame de Paris, the Seine River, and French gourmet cuisine.
Valletta, Malta
Famous for historic architecture, churches, ancient ruins, and the Waterfront.
Santorini & Mykonos, Greece
Famous for white and blue coloured houses and buildings overlooking the bright blue ocean.
Lagos (Algarve), Portugal
The Southern-most part of Portugal with beautiful beaches, grottos (caves), and views of rocky coves. Very popular with retirees and very affordable.
Antalya, Turkey
Famous for Greek & Roman ruins, including Perge Ancient City, Hadrian's Gate and the church of Saint Nicholas, and the Lower Duden Waterfalls.
Cappadocia & Denizli, Turkey
Famous for balloon rides, a hot air balloon festival, "Fairy Chimneys" rock formations, Cappadocia Cave Dwellings, and Pamukkale Hot Springs.
Gibraltar, Spain
Famous for St. Michael's Cave, Fort Gibraltar, and the Rock of Gibraltar.
Fuerteventura, Canary Islands, Spain
Located closer to the coast of Morocco and a tropical beach paradise.
Berlin, Germany
Famous for the Berlin Wall Memorial, Reichstag Building, Brandenburg Gate, Oktoberfest, beer, and Christmas markets.
Amsterdam, Netherlands
Famous for bike riding, canals, the red-light district, legal cannabis, Anne Frank House, & the Van Gogh Museum.
Geneva, Switzerland
Famous for Lake Geneva, CERN, The Red Cross Museum, clocks, watches, Swiss Army utility knives, cheese and chocolate.
Reykjavík, Iceland
Famous for Hallgrimskirkja Church, Blue Lagoon Hot Springs, geothermal pools, wild nature and waterfalls, geysers, whale-watching, and the Northern Lights.
ASIA
Tokyo, Japan
Our son Dante really wants to go here soon.
Tokyo is Famous for ramen soup, sushi, sumo wrestling, electronic gadgets, robotics, bullet trains, Onsen (natural hot spring bath houses), Mount Fuji, and shopping in districts such as Harajuku (fashion), Akihabara (electronics) and Shibuya.
You will also find incredible temples and shrines that are up to 500-years old such as Shitennoji, Zojo-ji, Kanda, Senso-ji, Meiji, and Nogi.
Georgetown, Malaysia
Famous for temples and great beach resorts for a low cost. Popular with retirees.
Chiang-Mai, Thailand
Famous for elephant sanctuaries, the Night Bazaar market, temples (such as Wat Pha Lat and Wat Phra Singh), and great beach resorts for a low cost. Popular with retirees.
Nha Trang / Dalat, Vietnam
Famous for great food, temples and great beach resorts for a low cost. Popular with retirees.
Bali, Indonesia
Famous for Monkey Forest, Mount Agung, rice fields on terraces, ornate temples like Lempuyang& Uluwatu, and great beach resorts for a low cost. Popular with retirees.
Beijing, China
Famous for the Great Wall of China (entry near Mutianyu), which is up to 2,500 years old in parts, 6,000 km long, an average of 6 meters high, and up to 9 meters wide. Also famous for the Forbidden City.
Agra, India
Famous for the Taj Mahal (which is 400 years old), Agra Fort, and Mother Teresa's Missionaries of Charity.
Male, Maldives
An island located off the cost of India and a luxury, tropical paradise.
MIDDLE EAST
Petra, Jordan
Petra is an ancient city carved into the desert mountain side over 2,000 years ago.
Cairo, Egypt
Famous for the Great Pyramid (which is 4,500 years old) and the Sphynx on the Gizeh Plateau as well as the Museum of Egyptian Antiquities, and the Nile River.
Dubai, United Arab Emirates
Famous for luxury and opulence, such as the world's tallest building (Burj Khalifa), world's biggest mall (Dubai Mall), an indoor ski hill (at Mall of the Emirates), Dubai Fountain, and a man-made, palm-leaf-shaped island with an ultra-expensive hotel (Burj Al Arab).
AFRICA
Marrakesh, Morocco
Located in Africa, but really close to Spain. Famous for its street and spice markets such as Medina and Jemaa el-Fnaa, and Palacio da Bahia Museum.
Mahe, Seychelles
One of a series of islands located off the coast of Somalia. An exclusive tropical beach paradise with a great market as well as luxury hotels with rooms on piers over the water.
AUSTRALIA & POLYNESIA
Bora Bora, French Polynesia
Located between Hawaii and New Zealand. A remote tropical beach paradise destination with luxury accomodations.
Tahiti, French Polynesia
Located between Hawaii and New Zealand. A remote tropical beach paradise destination with luxury accomodations.
Sydney, Australia
Famous for the Great Barrier Reef (near Cairns), Sydney Harbour, and the Sydney Opera House.
There are many honourable mentions and I keep finding more. Eventually, we might have to bump some of these off the list for things like Safaris in Africa, Angkor Wat in Cambodia, Mt. Olympus in Greece, and Iguazu Falls in Argentina.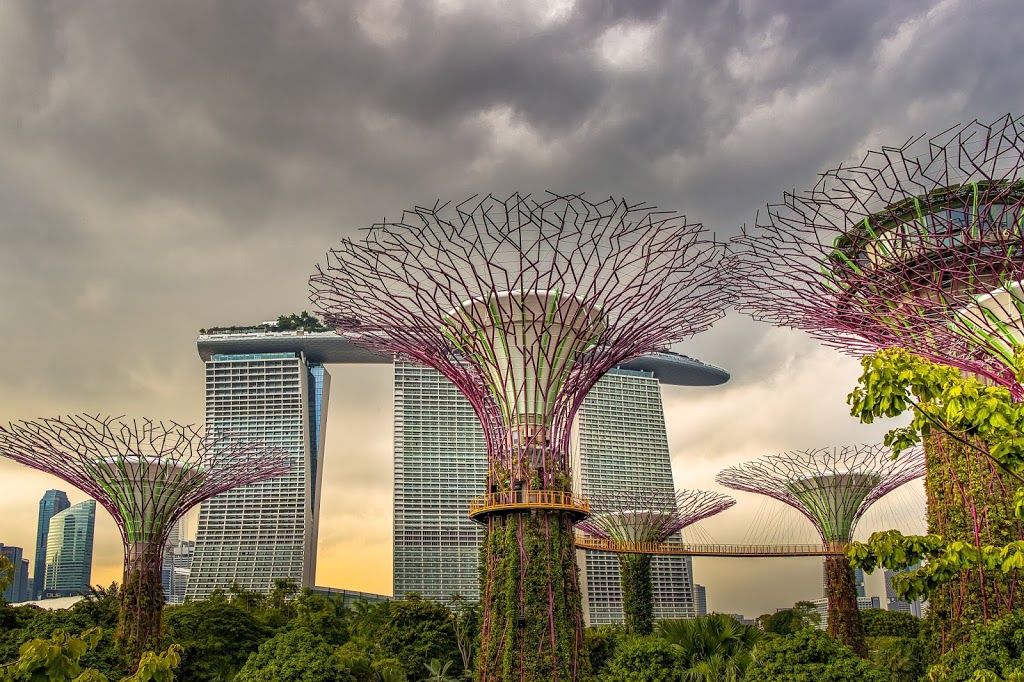 One destination that we see on social media all the time is the Marina Bay Sands Hotel & Casino and the nearby Gardens By The Bay in Singapore. While these seem amazing, we're not sure they justify a trip to Singapore.
I am sure you would replace some items on our list with your own dream destinations. In the comments below, please give us some more places to research and consider for our travel bucket list.
Happy Travels,
Kev
P.S. Here are links to our social media accounts, in case you want to connect that way:
Retirestyle Travel Instagram
Kevin's LinkedIn
Retirestyle Travel Facebook Page
Kevin's Pinterest
Retirestyle Travel TikTok
Retirestyle Travel Twitter
Retirestyle Travel YouTube (Please check out our YouTube Channel for travel videos)
You May Also Like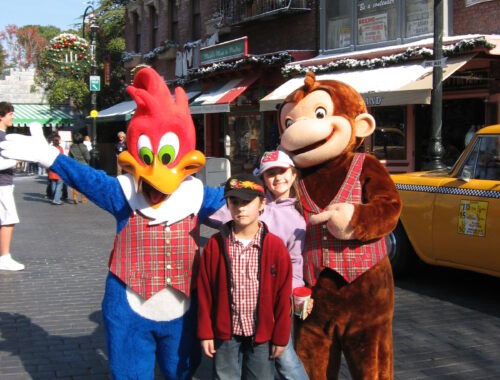 February 26, 2020
April 23, 2021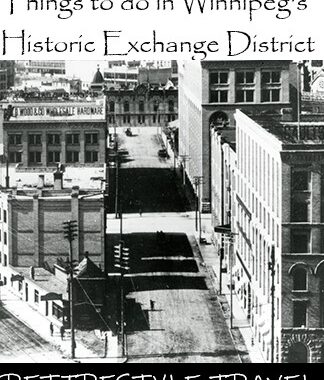 January 1, 2021