Things To Do In Wisconsin Dells, Wisconsin, USA – Travel Tips
May 22, 2020
Things to do in Wisconsin Dells, Wisconsin
Wisconsin Dells Travel Guide & Travel Tips
Wisconsin Dells, Wisconsin was one of my favourite places to take my children when they were younger.  It is roughly an 11-hour drive from my home in Winnipeg, Manitoba, so we can make it in one day if we leave early enough. I usually had just as much fun as my kids because there is something for everyone there.
Wisconsin Dells is known and marketed as the Waterpark Capital of the World because it has the largest concentration of indoor and outdoor waterparks in the world.
This magical family vacation destination has over 20 waterparks with over 200 waterslides. It also has the largest indoor waterpark in America, the world's largest outdoor waterpark, and the largest indoor and outdoor combination water park in the world.
Often, many hotels without their own waterpark will offer free tickets for up to 4 people to either Chula Vista or Mt. Olympus per night.
"The Dells" is a popular summer vacation town and is in cottage country for nearby Green Bay, Milwaukee, and Madison, Wisconsin. As such, it is also filled with family fun and other attractions such as small theme parks, mini-golf, go-carts, zip-lines, haunted attractions, entertainment, and shows.
The Dells of the Wisconsin River
Wisconsin Dells gets its name from the Dells of the Wisconsin River, a scenic, glacially formed gorge that features striking sandstone formations along the riverbanks. Thus, besides waterparks, the other must-do activity involves taking boat tours down the river. You can take a casual scenic cruise (which we prefer), a thrilling super-fast jet boat tour, or a cool, unique boat tour on amphibious army duck vehicles that both drive on land and become a boat in the river.
Another unique natural attraction is Cave of the Mounds, a beautiful limestone cave with many types of mineral formations called speleothems.
House on the Hill
Perhaps the most unique attraction is House on the Hill, Alex Jordan's remarkable retreat built atop a chimney of rock. It now contains:
– the Infinity Room, floating 15 stories above ground and extending an astonishing 218 feet over the valley with nothing underneath and awe-inspiring views,
– a 200′ sea creature,
– maritime displays with intricate model ships and Titanic memorabilia,
– a huge steam engine,
– a mechanical calliope (like an organ that sends steam through train whistles),
– an American small-town street of yesteryear,
– a Japanese garden,
– a million-piece miniature circus,
– a collection of automated music machines,
– a Christmas collection with decorations & many Santa Claus figures (during Winter only),
– the world's largest indoor carousel (with no horses), and
– many other galleries and collections such as model airplanes, suits of armour & ivory carvings.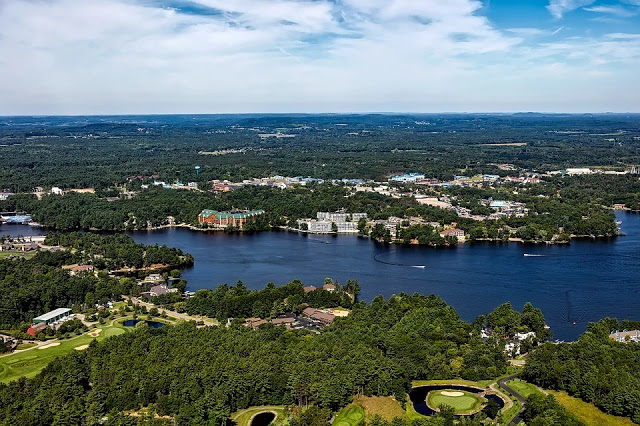 Our Dells experience and recommendations
For our family, we really enjoyed the go-cart tracks that feel like you are in a multi-level Hot Wheels track. They have different tracks for different ages and the smaller kids can ride with a parent on some tracks or get much slower go-carts on other tracks to ride alone.
The mini-golf courses are quite a sight to see with intricate designs & fantastic themes, although we felt that the admission prices were a bit too high.
We also really enjoyed the Tommy Bartlett show, which had an old-Hollywood theme. It provided water-based entertainment such as water-skiers balancing on each other's shoulders and jumping off ramps as well as someone flying in a water-jet pack. It also included other variety acts on land, such as a man who did acrobatic balancing tricks with his dog and who had previously competed on America's Got Talent.
For shopping, you will find brand names at discounted prices at the outlet mall called Outlet at The Dells and all the little gift and souvenir shops up Broadway Road.  Wisconsin is also very famous for their delicious cheeses, which you really should try.
For accommodations, you can stay in luxurious hotels, small motels, or remote cabins or you can even camp or park your RV in a place like Yogi Bear's Jellystone Park & Camp. We found incredible value at some of the smaller hotels because they gave us free waterpark passes and free hot breakfast. We have also stayed at Mt. Olympus Resort and got free admission to their waterpark and theme park. The best and most expensive place we stayed was Wilderness Lodge, but it was a great hotel with tons of entertainment options, free admission to their many guest-only water parks, and free tickets to the Tommy Bartlett Show.
When I was a kid, Broadway Road felt like a theme park because it had so many children's attractions and stores. Imagine yourself as an 8 year-old walking around seeing fudge shops, candy shops, wax museums, arcades, haunted attractions, a fun house, a house of mirrors, and BB-gun shooting ranges. Sounds like heaven, right. It reminds me of Clifton Hill in Niagara Falls and International Drive in Orlando.
Another cool thing to see on Broadway Road is the Bavarian Village, which is an outdoor shopping area that looks like some fairy-tale German Town. The large Glockenspiel clock offers a free show with large animatronic figures re-enacting the story of the Pied Piper every 30 minutes.
This is a great place to spend your Summers, but probably not the best place to retire if you want to avoid the snow and cold in the Winter.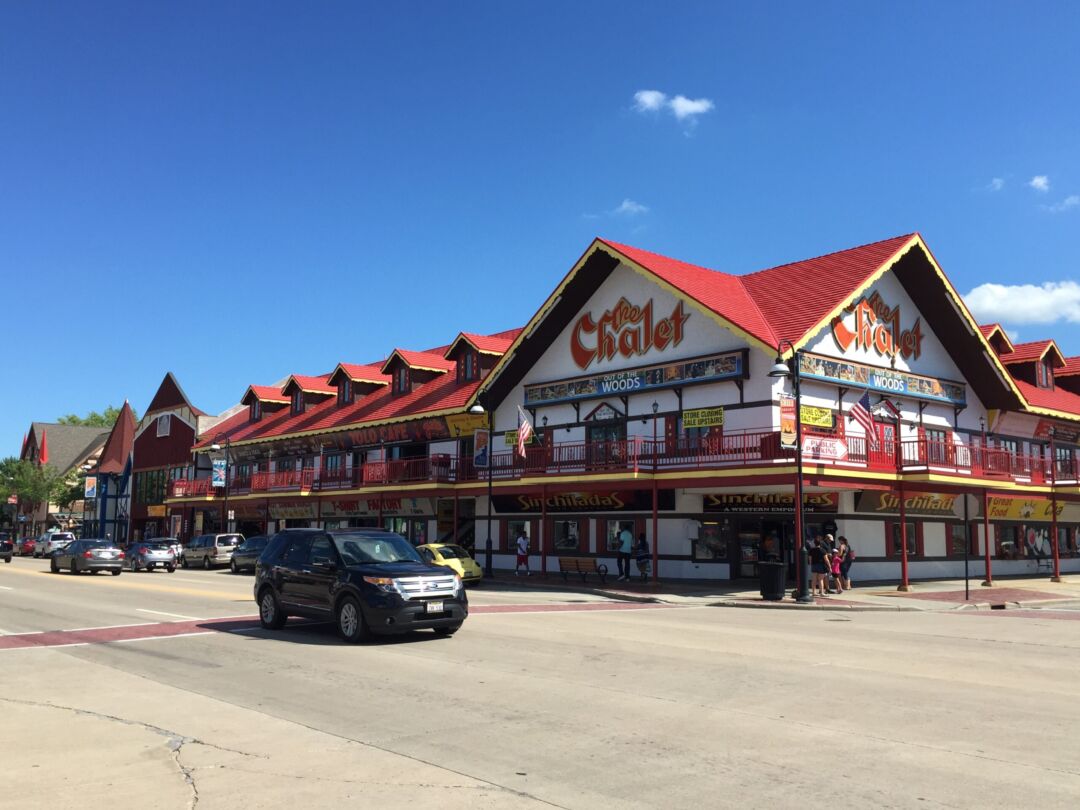 List of Wisconsin Dells Attractions
Here is a list of things to do in Wisconsin Dells.  For now, I have kept it relatively brief and you can do your own research on any of them that seem interesting to you.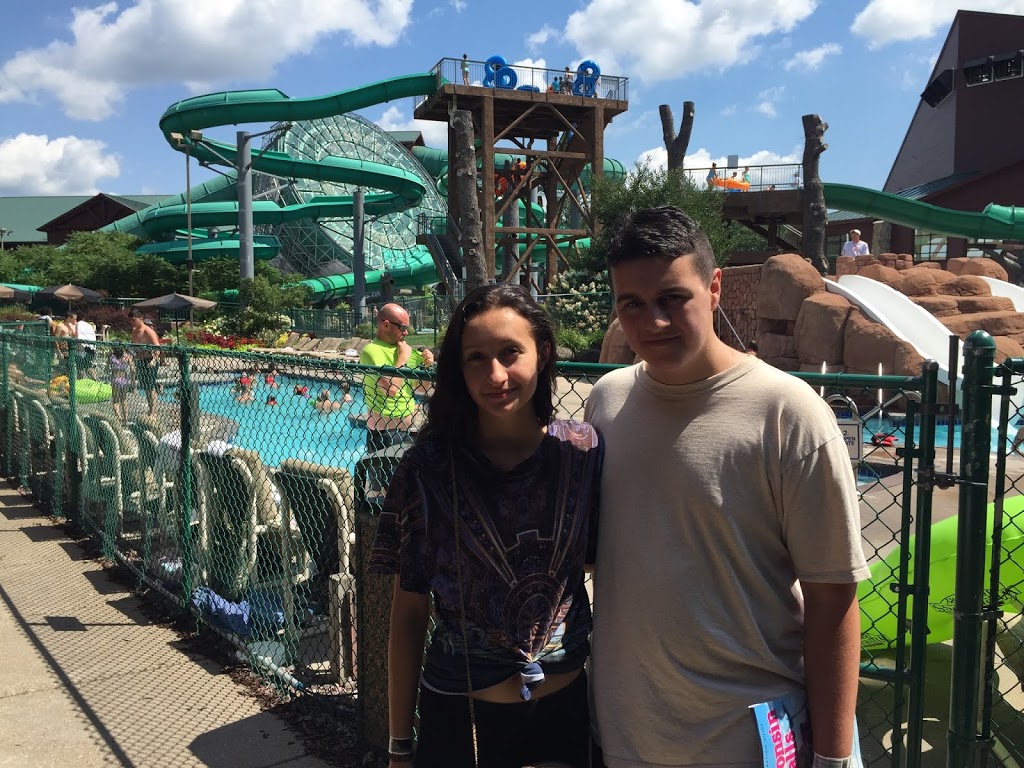 Main Waterparks
Alakai Waterpark Hotel
Atlantis Waterpark Hotel
Chula Vista
Grand Marquis Waterpark Hotel
Great Wolf Lodge Waterpark (only available to guests staying at their hotel)
Kalahari (Largest indoor water park in the USA)
Olympus (sometimes they offer really cheap admission to their waterpark, which leads to extremely long lineups)
Noah's Ark (World's largest outdoor water park)
Polynesian Waterpark Resort
Wilderness Resort (World's largest indoor & outdoor combination water park)

Only available for guests staying at Wilderness Lodge, but worth it.
Indoor

Cubby's Cove
Klondike Kavern
Margarita's Swim-up bar
Wild WaterDome
Wild West

 Outdoor

Cubby's Outdoor Waterpark
Lake Wilderness
Lost World
New Frontier
Wintergreen Resort & Waterpark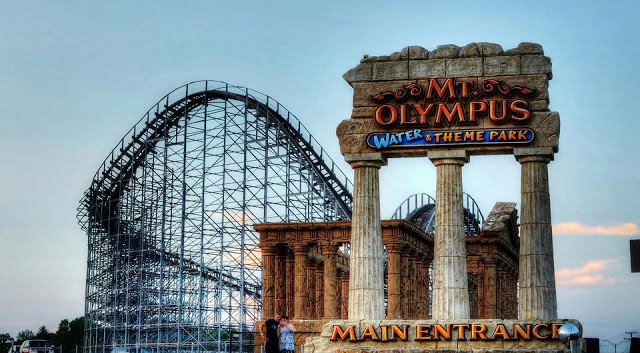 Amusement & Theme Parks
Kalahari
Olympus (save money by combining with waterpark admission ticket).
Timbavati Wildlife Park
Timber Falls Adventure Park (roller coaster, log flume, sky scraper, bumper boats, mini golf)
Boat tours
Dells Boat Tours
Dells Army Duck Tours
Jet Boat Adventures
Original Wisconsin Ducks
Wildthing Jet Boats
Go-carts
Adare Go Karts
Lost World Go-Karts (at Wilderness Resort)
Olympus (included with Mt. Olympus theme park tickets)
Wilderwoods Indoor Go-Kart Trail (at Wilderness Resort)
Zip-lines
Restaurants – Mostly family-friendly
Buffalo Phil's Pizza & Grille (with aLEGO® BRICK City & Trains attraction)
Cracker Barrel
Famous Dave's BBQ
Kickers Buffet (might not re-open after Covid-19 pandemic)
Moosejaw Pizza & Dells Brewing Co. (3 levels with 3 bars & a large arcade)
Paul Bunyan's Cook Shanty (next to the Lumberjack show)
Showboat Saloon (live music & karaoke)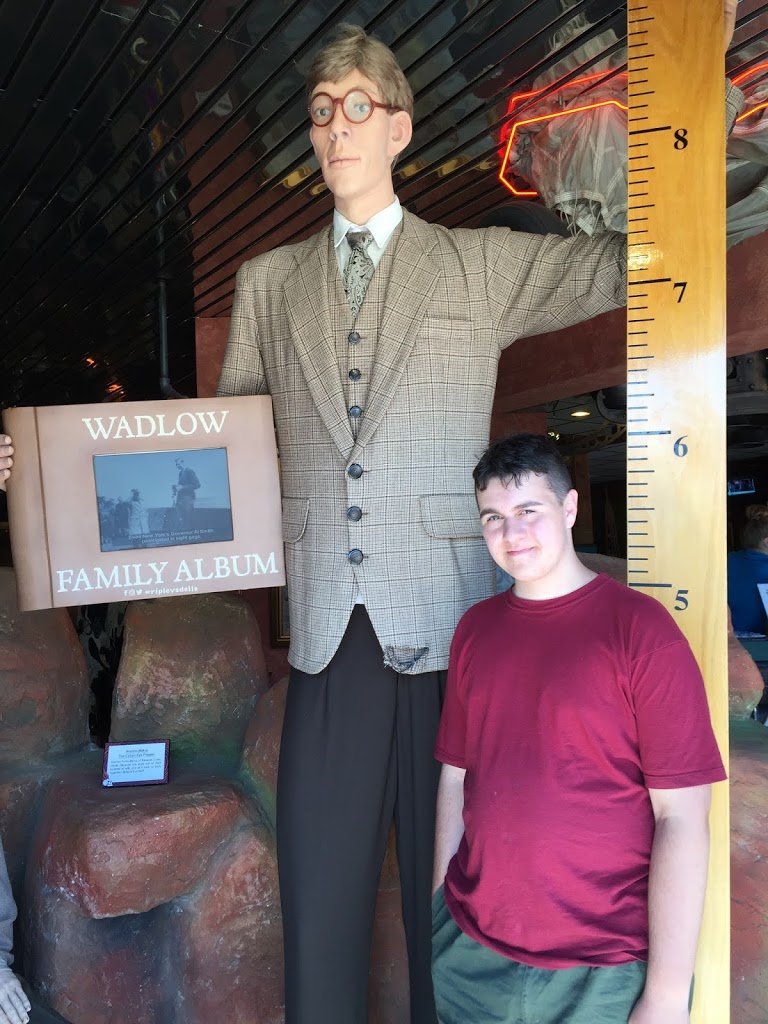 Top Secret

Pirates Cove Adventure Golf

Wild Fun Zone

Entertainment & Attractions
4-D Motion Theatre (at Chula Vista)
Alligator Alley
Cave of the Mounds
Dells Mining Co.
Dells Pinball Arcade Museum
Dells Raceway Park (full-sized car racing raceway)
Extreme World
Ghost Outpost Haunted House
H. Bennet Studio (photographer of famous picture of boy and dog jumping to rock pillar)
Haunted Mansion
House on the Rock
Indoor 3-D Mini Golf (2 Courses) (at Wilderness Resort)
Jonah's Underwater Mini Golf
Knuckleheads (trampoline park, bowling, rides & arcade)
Krazy Mirror Maze
Laser Ops Compound
Laser Warfare
Lost Canyon horse-drawn wagon tours
Lost Temple (haunted temple)
Lost World Jurassic Outdoor Mini Golf (at Wilderness Resort)
Marshall Training Lazer Maze (at Wilderness Resort)
Marvel's Wondertorium (at Wintergreen Resort)
Northern Lights Arcade (at Wilderness Resort)
Northern Lights Sky Ropes Course (at Wilderness Resort)
OK Corral Lazer Tag (at Wilderness Resort)
Pirate's Cove Adventure Golf
Timberland Playhouse (free)
Tommy Bartlett Exploratory
Top Secret
hh.  Vertical Illusions Zip Line, Kayak, and Rock Climbing Center
   Wild Fun Zone
Wild West Indoor Bumper Boats (at Wilderness Resort)
Wisconsin Deer Park
Witches Gulch (narrow gorge that is accessible by car & a stop on most boat tours)
Wizard Quest
Shows
Bavarian Village & Glockenspiel Pied Piper re-enactment (free)
Circus World Museum & Circus Show
Palace Theater (Dinner Theatre)
Rick Wilcox Magic Show
Tommy Bartlett Show (sometimes you can get free tickets with your hotel stay at Wilderness Lodge)
Dells Trolley Service & Tours
A cool way to get around town and see all the attractions in an old trolley.
Happy Travels,
Kevin & Tina
If you enjoyed this article, please subscribe to our newsletter. 
P.S. Here are links to our social media accounts, in case you want to connect that way:
Retirestyle Travel Instagram
Kevin's LinkedIn
Retirestyle Travel Facebook Page
Kevin's Pinterest
Retirestyle Travel TikTok
Retirestyle Travel Twitter
Retirestyle Travel YouTube (Please check out our YouTube Channel for travel videos)
You May Also Like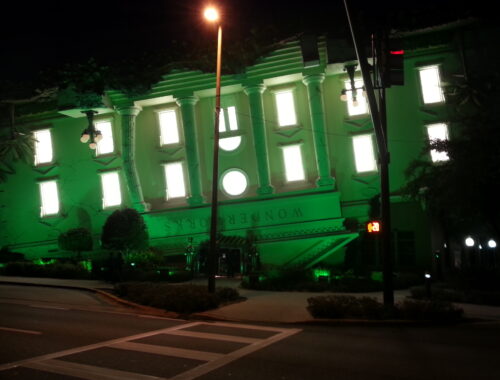 February 26, 2020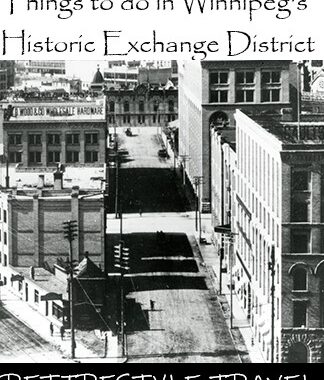 January 1, 2021