Fun Things To Do In Las Vegas For Families (Vegas Hacks)
March 15, 2021
Fun things to do in Las Vegas with kids –
Las Vegas attractions for people under the age of 21 &
Family-friendly attractions in Las Vegas
You are probably wondering why a blog called "Retirestyle Travel" has a post about things to do with kids in Las Vegas.
The answer is simple: because lots of people ask about it on Facebook and we aim to please.
Also, Kevin is a bit of a kid at heart and sometimes likes to do youthful activities.
Finally, some of you might visit Las Vegas with your kids and grandchildren. In which case, you might also be the designated babysitters for a few days and nights. You will be extra popular if you bring the grandkids to some of these attractions.
If you are thinking about bringing kids or grandkids to Las Vegas, think twice about it. They will definitely enjoy Orlando a lot more.
If you ask about things to do with kids in Las Vegas on Facebook or Twitter, you'll probably get some snarky comments saying that children don't belong in Las Vegas.
However, we brought our teenage kids to Las Vegas and found lots of fun, kid-friendly things to do in Las Vegas.
Overall, Circus Circus, New York New York, and Excalibur have the most attractions for kids (arcades, midways, 4D motion theatres, rollercoasters, and even an indoor amusement park). If you want a good family pool with a lazy river, you should stay at Mandalay Bay or MGM Grand.
I have even read online that parents of young children can arrange reliable and safe babysitting in your hotel room through the concierge at some hotels so they can enjoy a night out in Las Vegas for dinner and gambling.
Please keep in mind that children are not allowed on some casino floors, but in some casinos are allowed to walk through the main corridor with their parents without stopping.
Beware that, after dark, there will be strange people, drunk people, and promoters handing out small cards with mostly-nude pictures on the sidewalk on the Las Vegas Strip that you don't want your kids to see. So, perhaps it is best to stay in your resort with the kids at night.
Here are the best family attractions in Las Vegas to enjoy on your next trip to Las Vegas.
Family Activities on the Las Vegas Strip (South to North):

Their hotel pool has a lazy river and a giant wave pool. Many people say it is the best pool for kids.
1.5 million gallon Shark Reef Aquarium.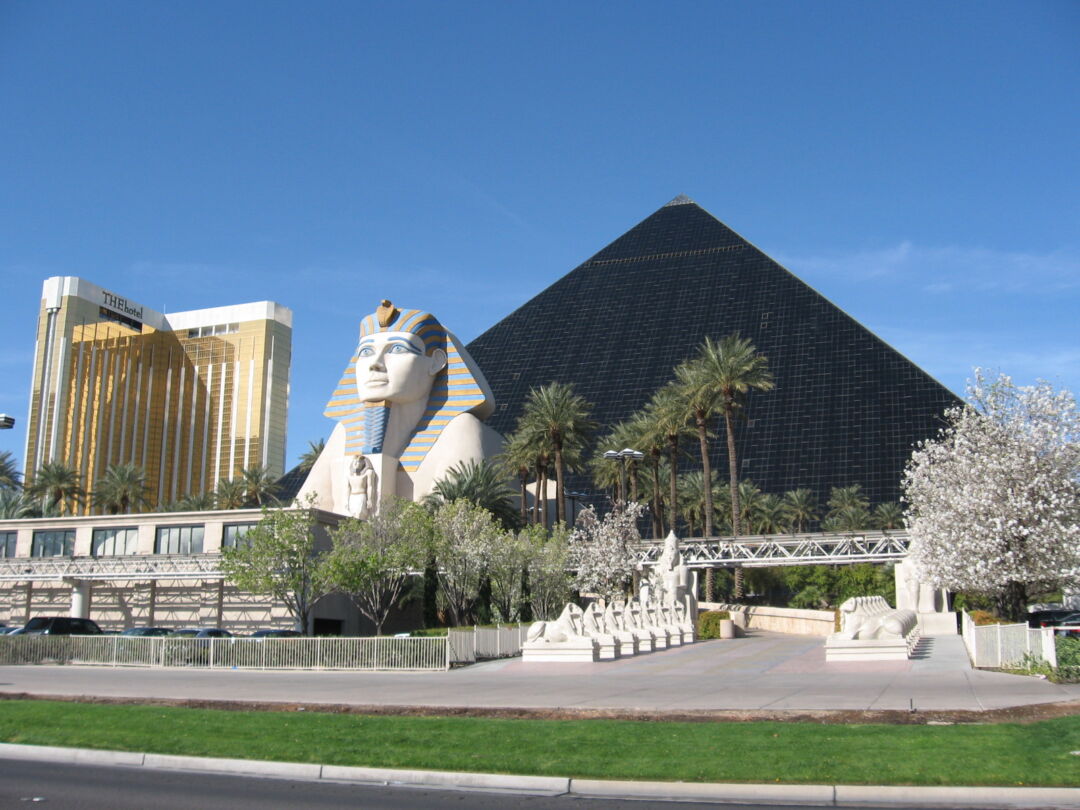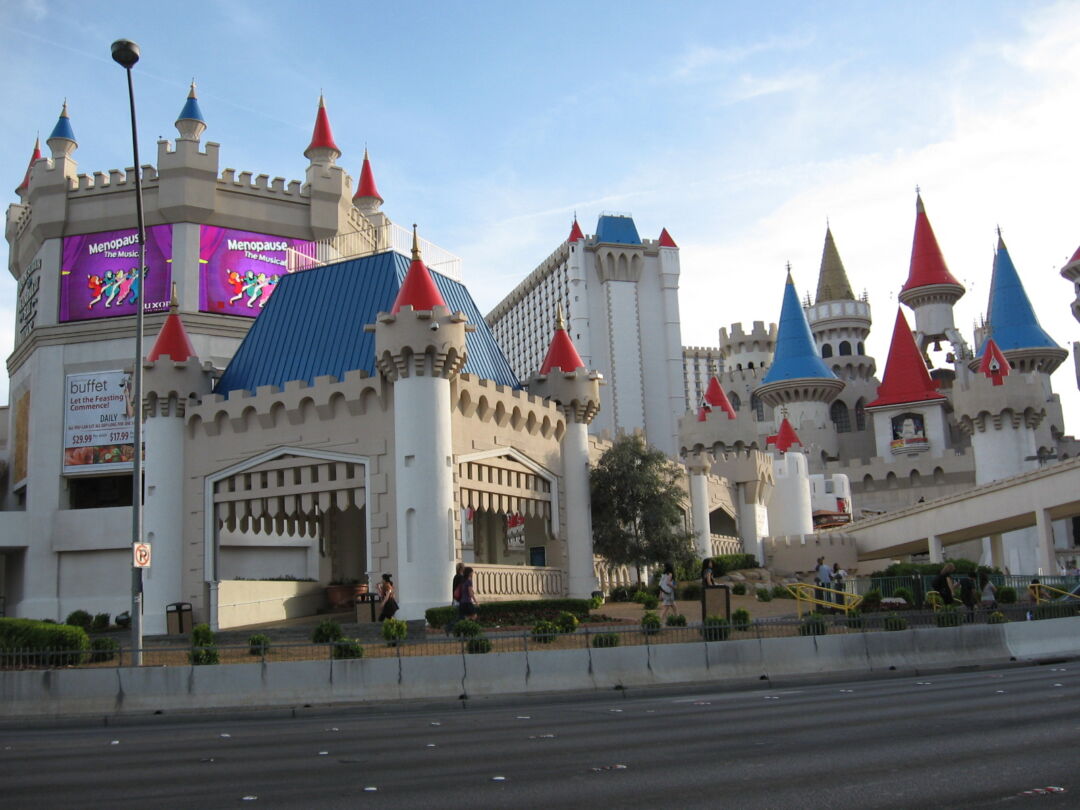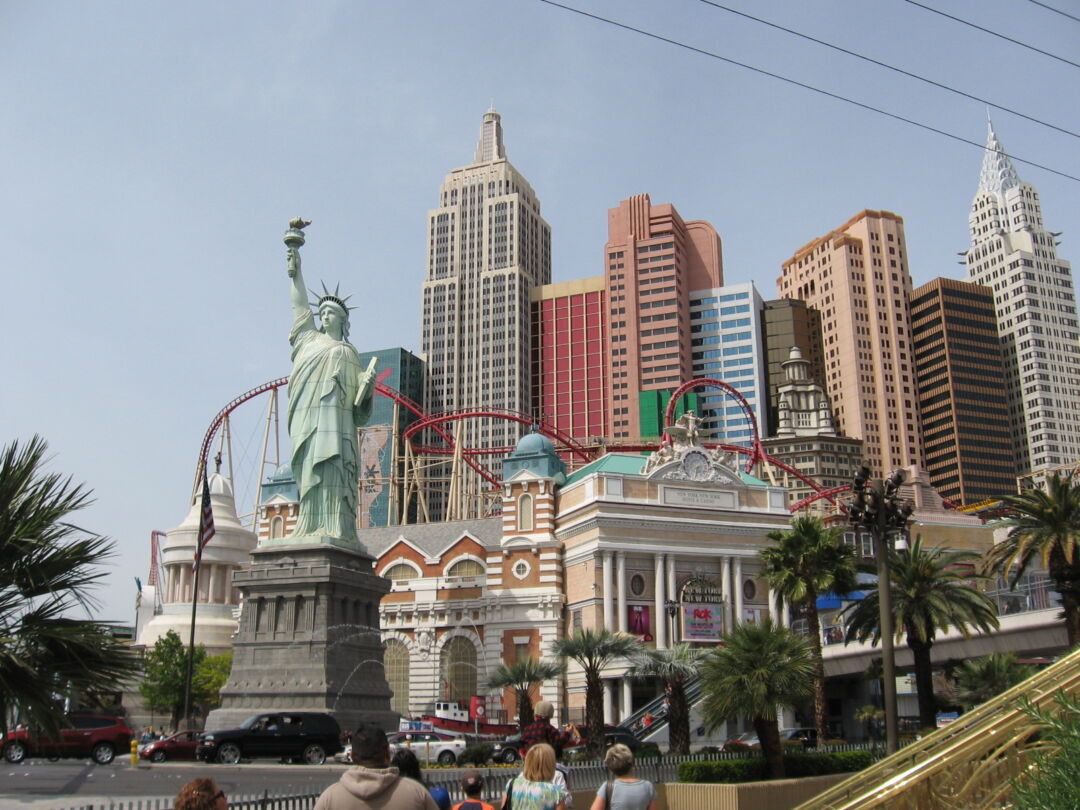 MGM Grand
Free indoor simulated harbor thunderstorm (in front of Ben & Jerry's).
Nathan Burton Comedy Magic show.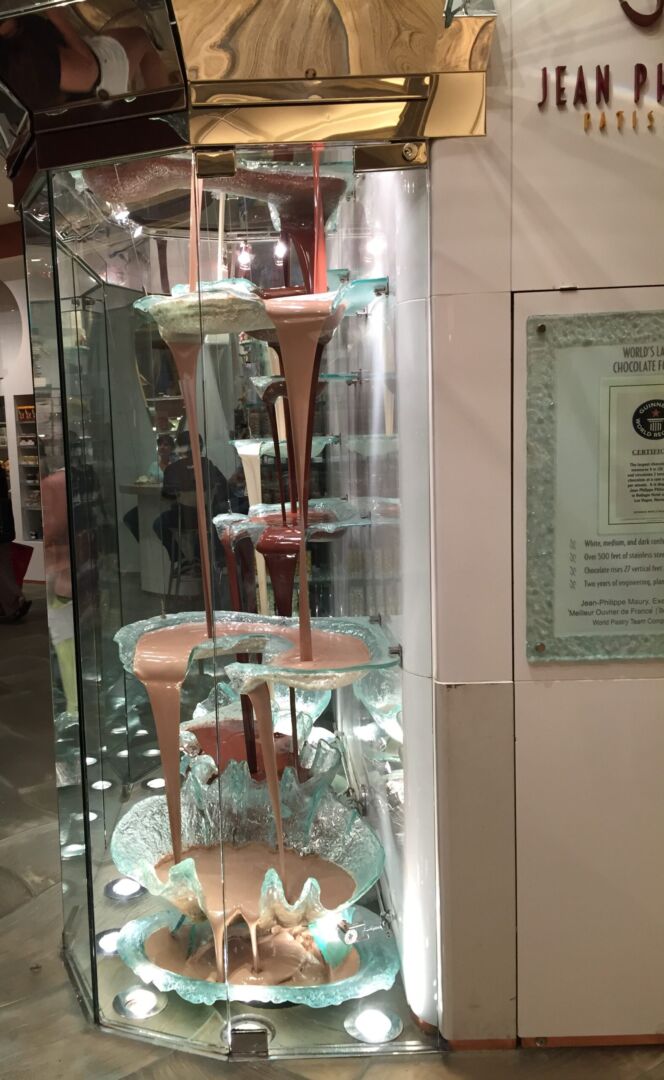 Bellagio
Free Fountains of Bellagio Show out front – dancing water fountains set to music (MUST-SEE).
World's largest chocolate fountain (27 feet tall).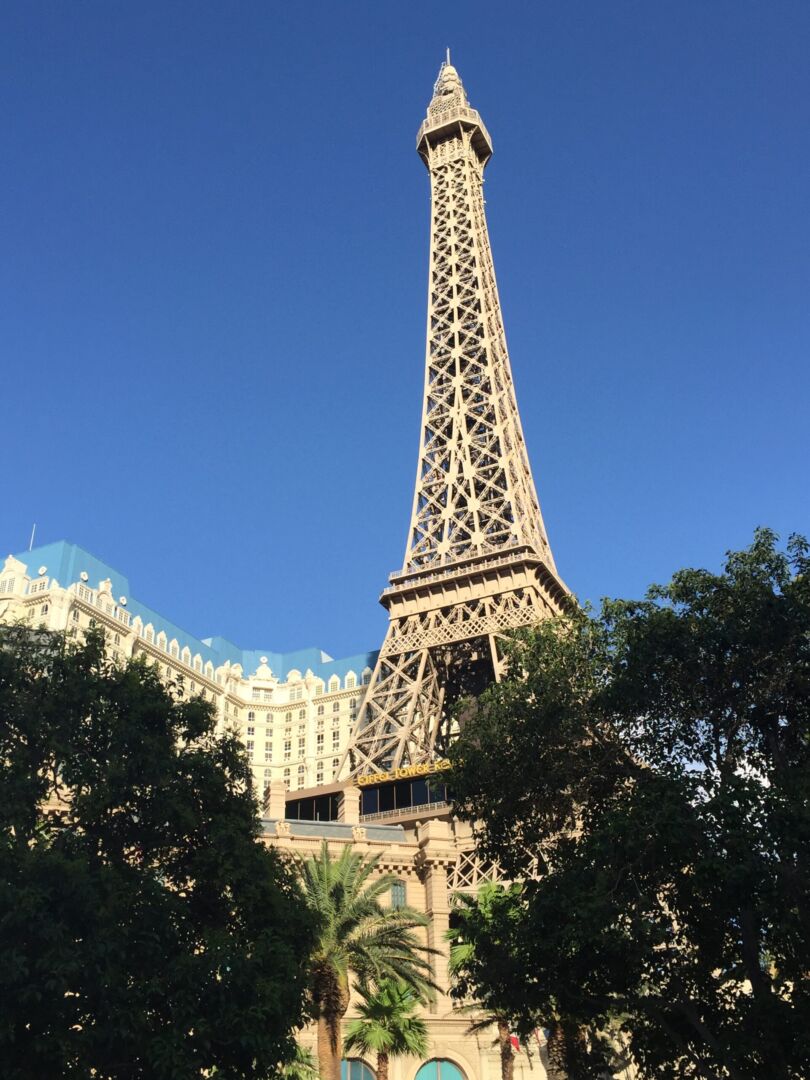 Paris
Bally's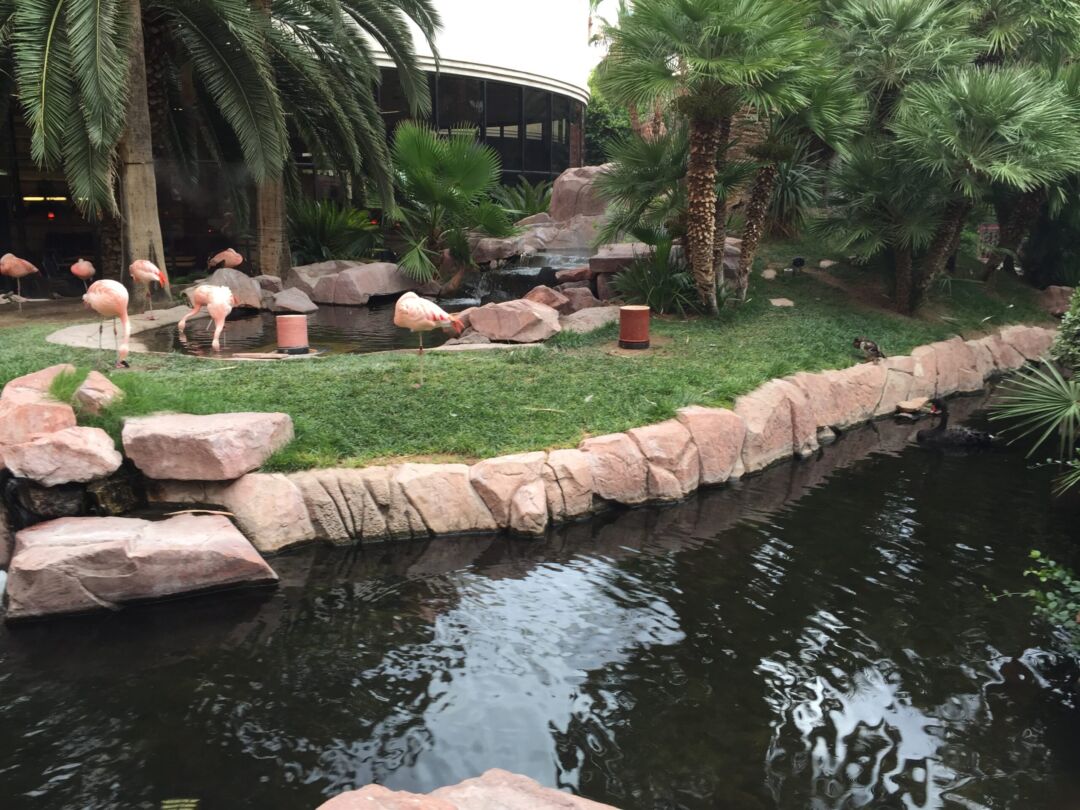 Flamingo
Free nature wildlife habitat (with swans, flamingos, koi, turtles & many other birds) & gardens.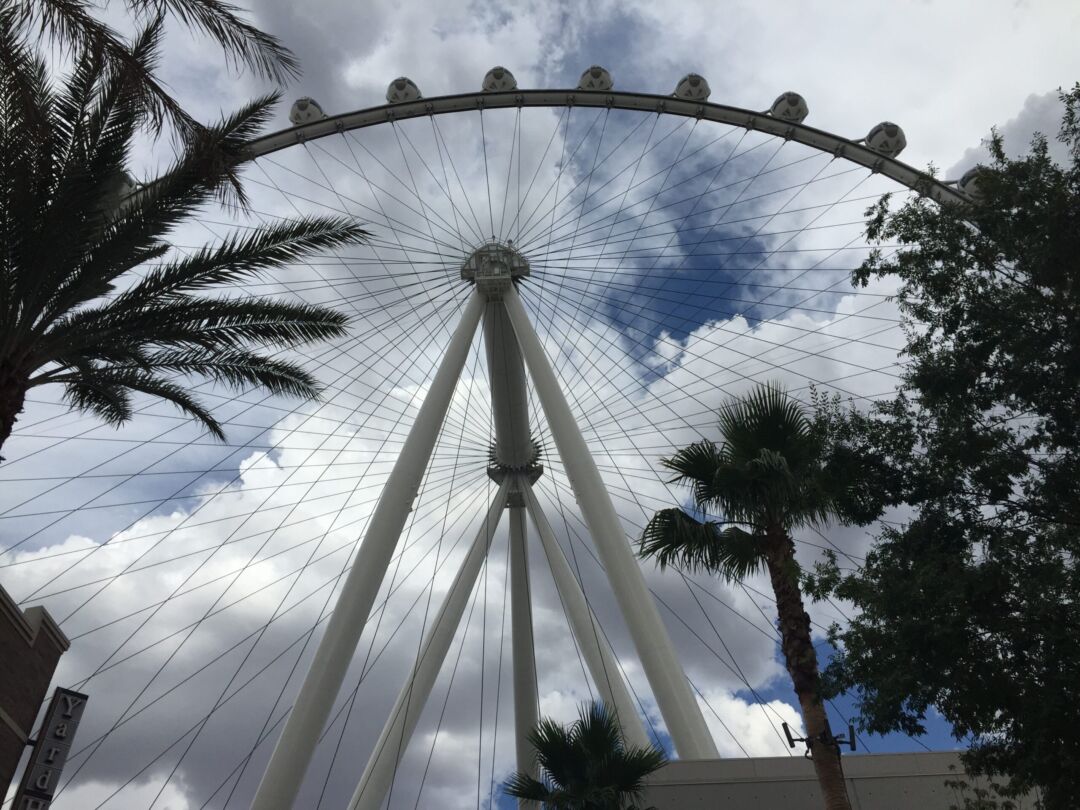 LINQ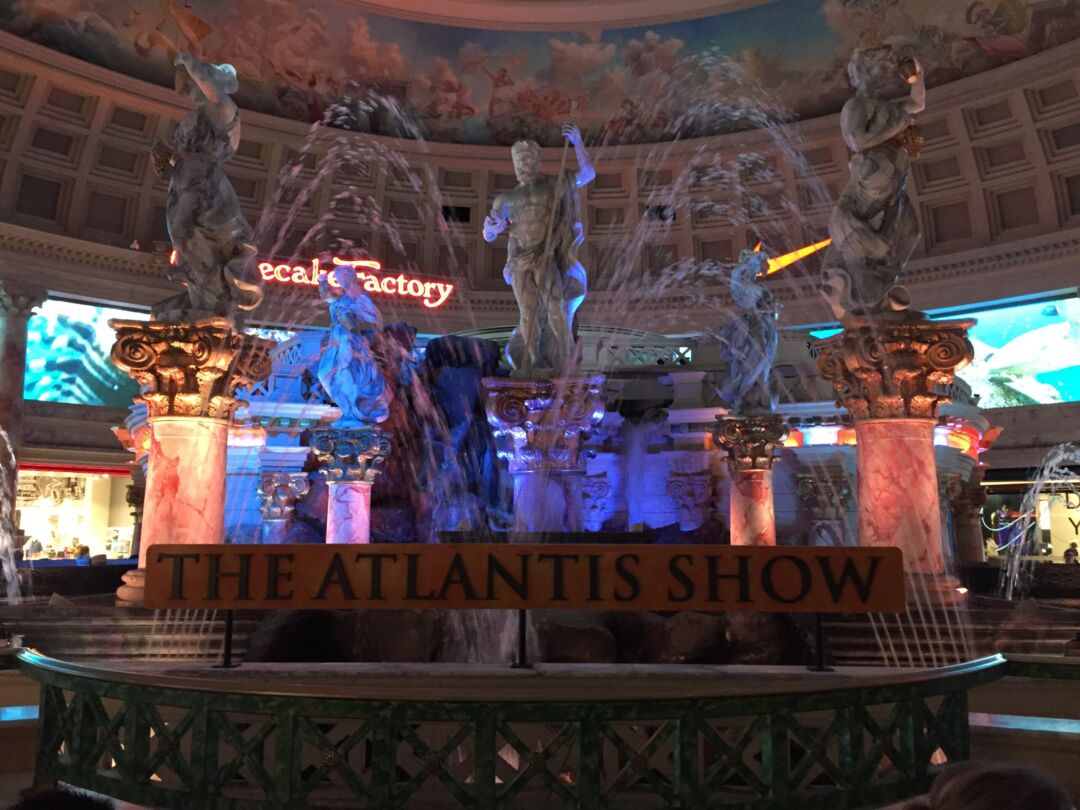 Caesar's Palace Forum Shops
Free Fall of Atlantis show (near Cheesecake Factory) is a show with animatronics, fire, and water (MUST-SEE).
Free 50,000 gallon Aquarium behind Fall of Atlantis.
Free shortbread cookie samples at Honolulu Cookie Company.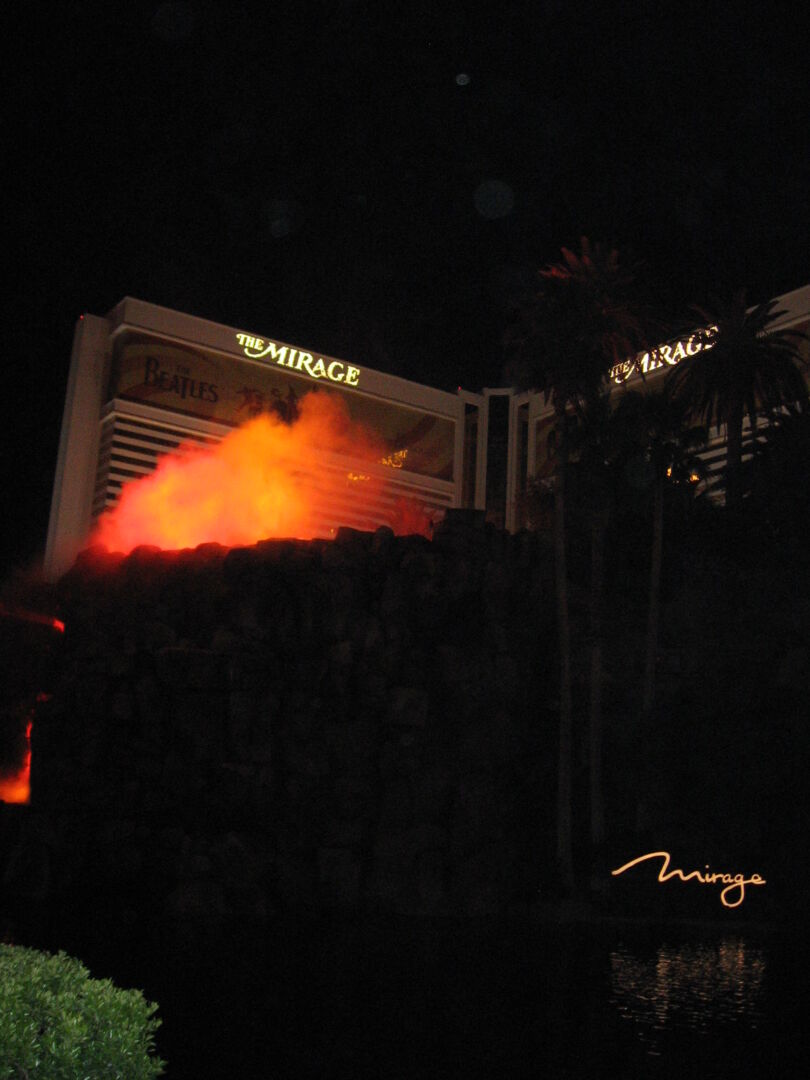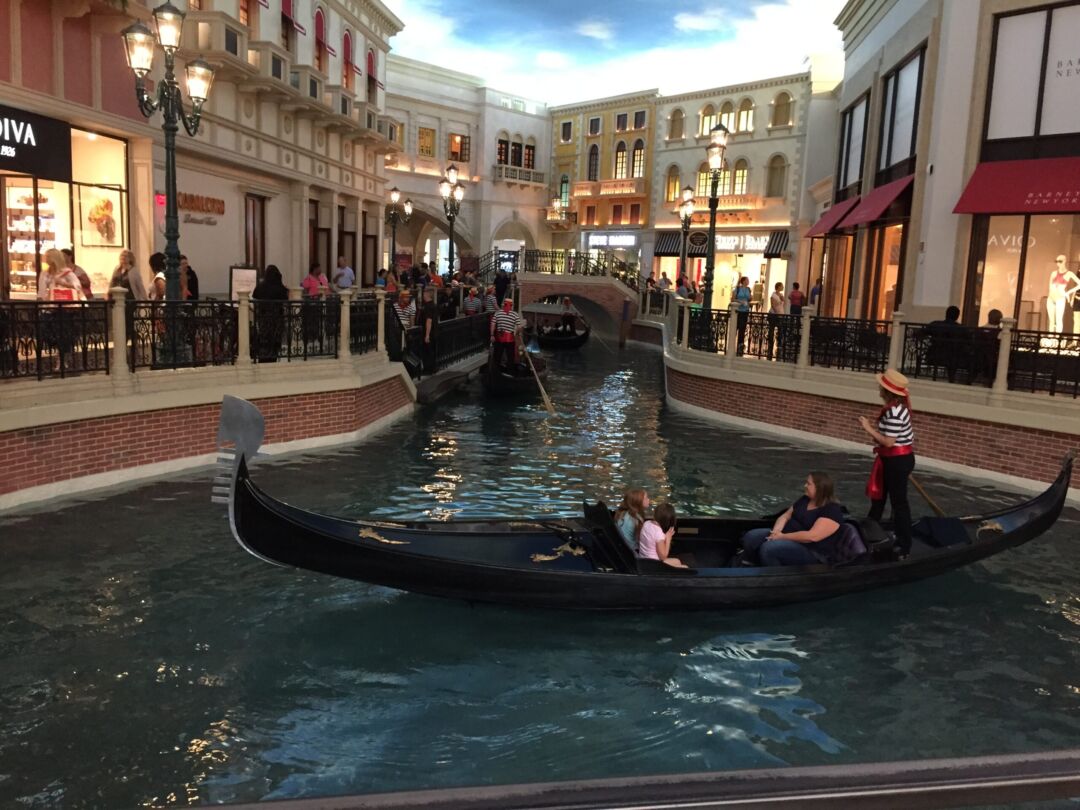 Living statues and Streetmosphere street performers (ex. opera singers) in the replica of St. Mark's Square.
Madame Tussauds Wax Museum and Virtual Reality.
Marvel 4D experience.
Venice Canal Gondola Rides.
The VOID: Travel Beyond Reality VR experience.
Treasure Island
2 pirate ships in front make for a cool photo opportunity.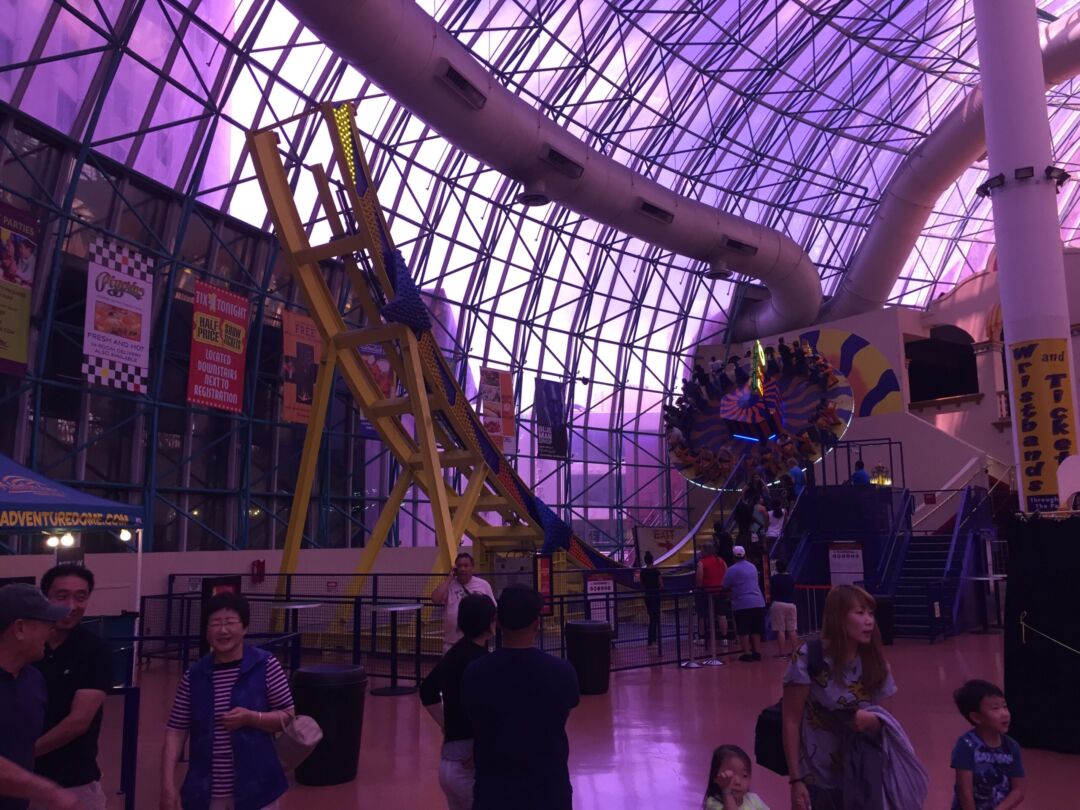 Circus Circus
We recommend Circus Circus as the most kid-friendly resort on the Las Vegas Strip, but we were unimpressed by their pool.
Adventuredome indoor amusement park.
Carnival Midway & Arcade.
Free world-class circus acts every 30-45 minutes from 11 AM to Midnight at center stage of the Midway.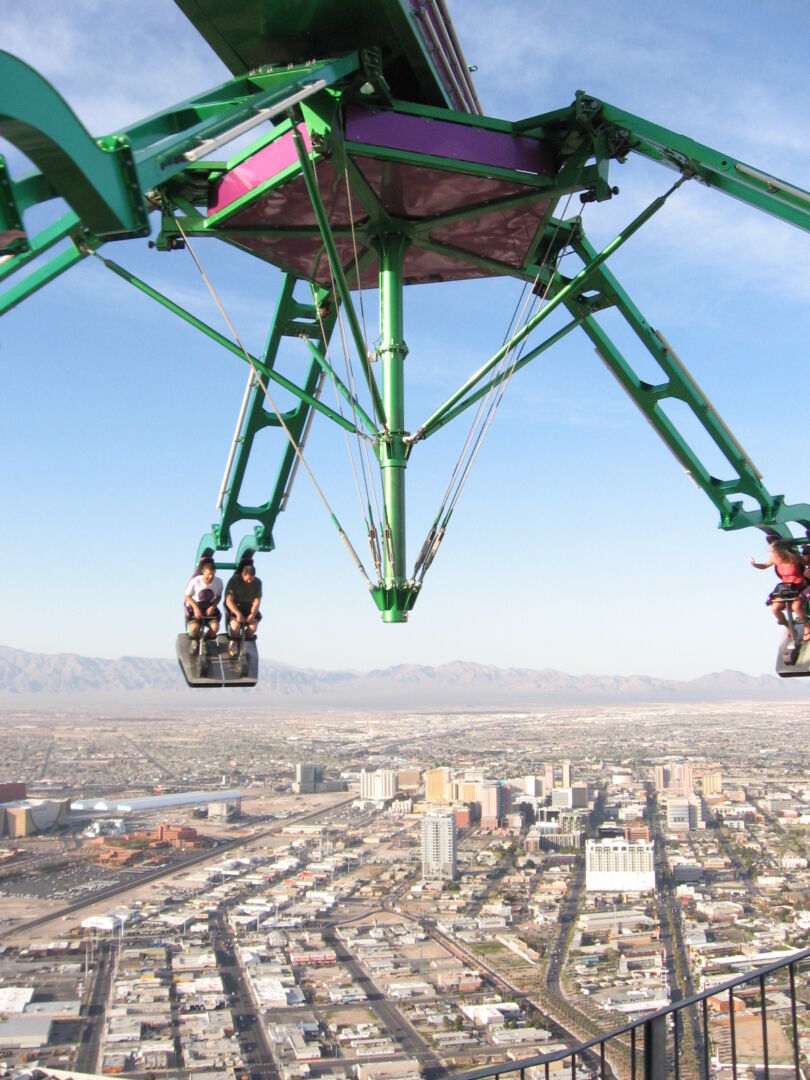 Big Shot thrill ride.
Insanity-The Ride.
SkyJump controlled free fall from the top of the tower.
X-scream rollercoaster.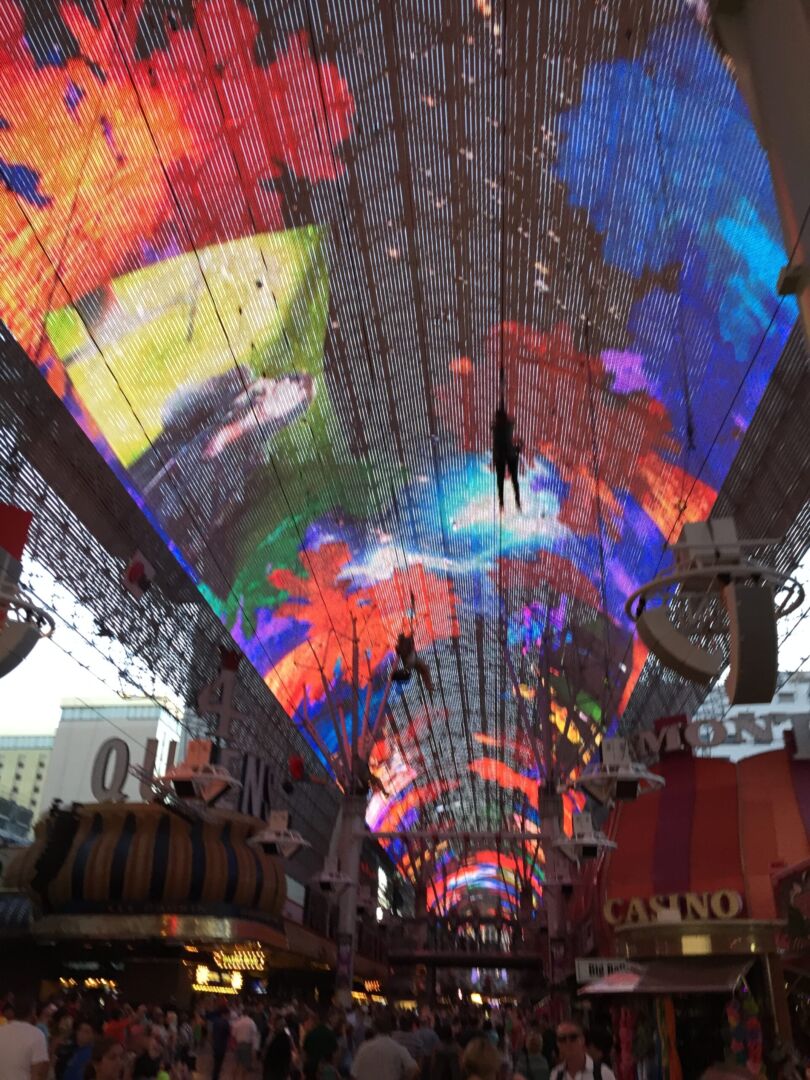 Family activities on Fremont and Downtown (sorted alphabetically):
We don't recommend you bring children to Fremont Street after dark.  You do not want your kids to encounter scantly-clad street "performers" and lots of drunk people.
Downtown Container Park in the East Fremont Entertainment district contains unique stores & restaurants made from storage containers. Here, you will find The Dome – an immersive, 4K-visual dome entertainment experience. There is also a candy store, a park with a play structure for kids, and a fire-spitting Mantis sculpture in front.
Golden Nugget Las Vegas Hotel and Casino has the world's largest gold nugget (called "Hand of Faith") and a waterslide that goes through a shark tank at their hotel pool.
Neonopolis is an indoor mall with 300,000 Square Feet of dining and retail where you can enjoy bowling and an arcade or go to a toy store.
Slotzilla Zipline lets you soar over the middle of several blocks on Fremont Street.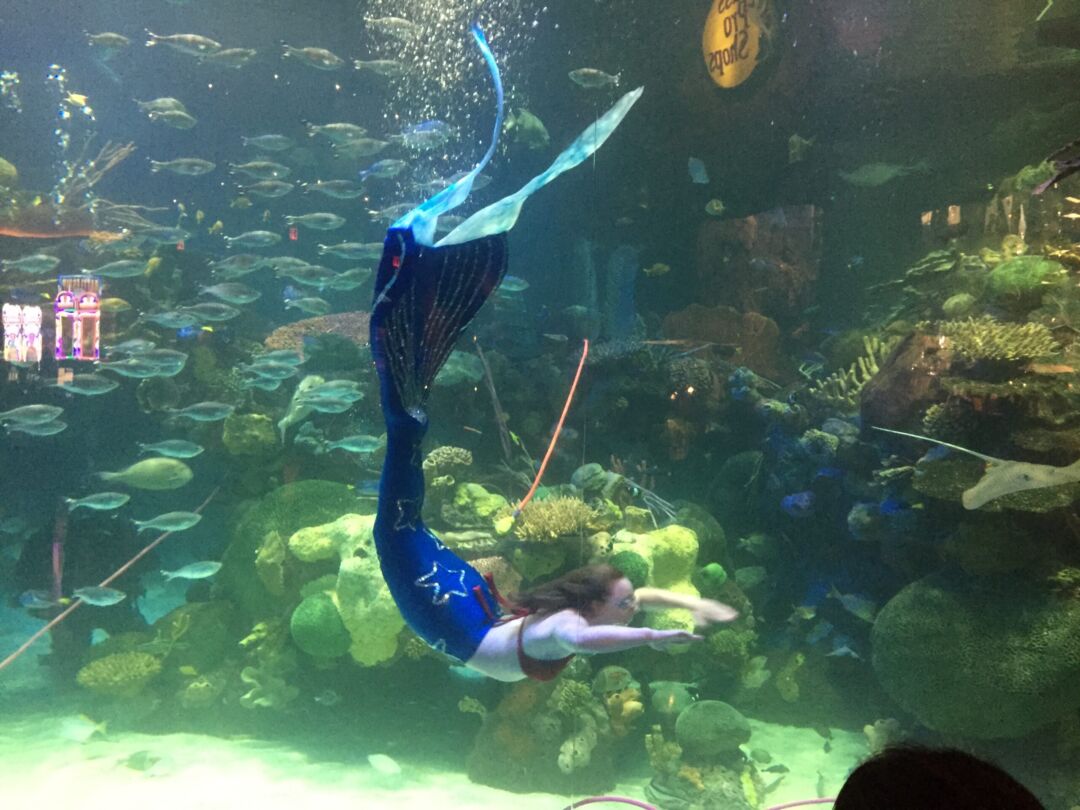 Off-Strip and Off-Fremont (sorted alphabetically):
Area 15 (a few blocks behind Fashion Show Mall) has art, dining, and a retail complex. It also has entertainment options such as Meow Wolf's immersive, interactive art called Omega Mart, Emporium bar/arcade, virtual reality, augmented reality, a golf simulator, a flight simulator, an indoor zipline, and axe-throwing.
Boulevard Mall is not far off the Strip behind the Venetian and has 140 stores. This mall has lots of family entertainment such as SeaQuest Interactive Aquarium, Galaxy Movie Theatres, Jupiter Express Railroad, Game Center Animal Rides, Dixie Dooley's Magic Shop, First Vegas Virtual Reality, Las Vegas Family Puppet Theater, Versus esports arena, and Rex Center (with laser tag, go-carts, and mini golf).
Ethel M Chocolate Factory has free self-guided tours with a sample at the end and also has a great botanical cactus garden.
Las Vegas Mini Grand Prix has 4 go-cart tracks, 3 amusement rides, 1 super slide, and an arcade.
Pinball Hall of Fame has 200 playable pinball machines.
Rio All-Suite Hotel & Casino has the Voodoo Zipline and KISS by Monster Mini Golf.
Sam's Town Hotel & Gambling Hall has the Sunset Stampede, a free Laser Light and Fountain Show in the Mystic Falls Park at 2, 4, 6, 8 & 10 PM.
Silverton Casino has a 117,000 gallon aquarium with a feeding show at 1:30 pm & 4:30 pm daily and a mermaid show from Thursday to Sunday at 2 PM & 5 PM (MUST-SEE).
Sky Zone Trampoline Park will help burn the kids' energy by bouncing around for hours so you can get them to bed early.
Town Square Mall (a few blocks south of the Welcome to Las Vegas sign) has a playground with playhouses for small kids. It also has GameWorks, a giant arcade and amusement center with bowling alleys.
Wet 'N' Wild Waterpark is a 30-minute drive west of the Las Vegas Strip and has all the waterslides, body slides, and tube slides you love.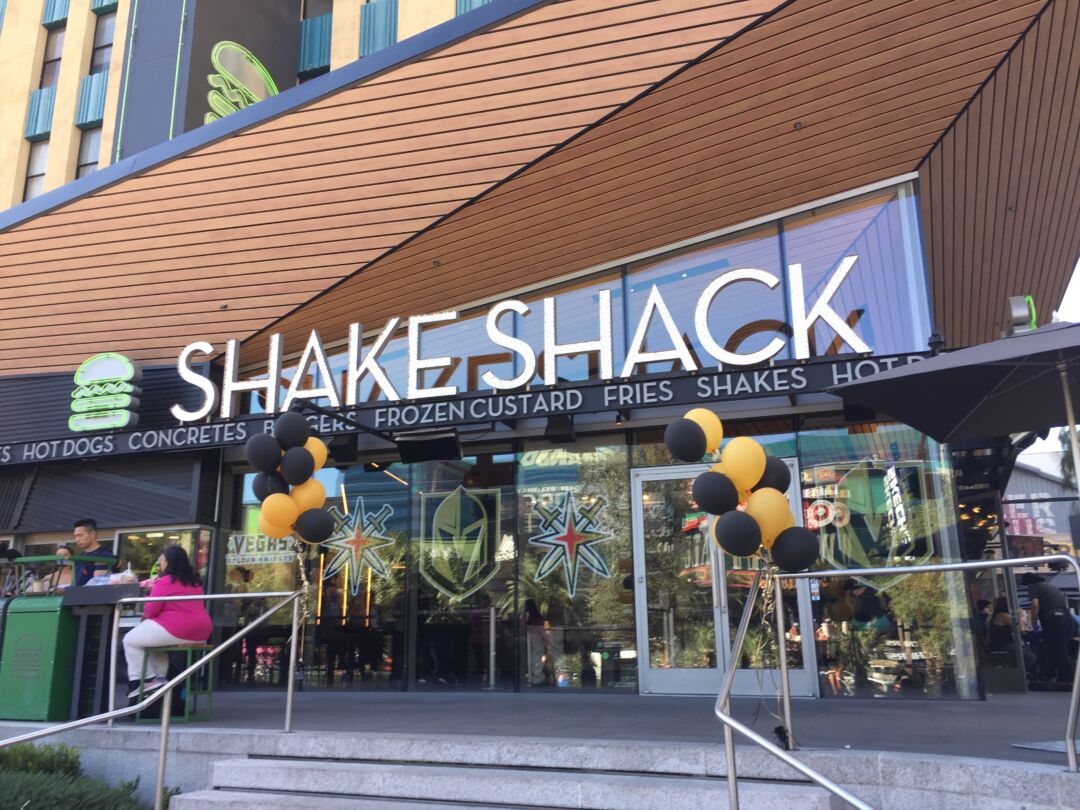 Best family restaurants in Las Vegas for kids
There are food courts in all of the hotels and shopping malls with the typical mall food court chain restaurants.
We really like Del Taco when we are hungry and don't want to spend a lot. There is one on the Las Vegas Strip in a second floor food court near MGM Grand.
Most kids love burgers and, depending where you are from, you might never have tried In-N-Out Burger (near LINQ), Shake Shack (near the Brooklyn Bridge replica at NYNY), or White Castle (near Venetian).
Our kids loved to eat at Rainforest Cafe when we would travel to tourist destinations around North America. The food is actually good and the atmosphere with animatronic animals in a jungle makes the experience fun. You will find Rainforest Cafe close to Planet Hollywood and also close to 2 unique Tex-Mex restaurants: Taco Bell Cantina and Nacho Daddy.
Another restaurant that I hear is fun (for adults and kids) is called Sugar Factory, which has locations in the Miracle Mile Mall and Fashion Show Mall.
We hope we have given you some good options for fun activities to do with kids in Las Vegas.
Comment below to let us know what you liked best or if anything is missing from our list.
Happy Travels,
Kevin & Tina
Please subscribe to our newsletter to receive notifications for new posts and other content. 
P.S. Here are links to our social media accounts, in case you want to connect that way:
Retirestyle Travel Instagram
Kevin's LinkedIn
Retirestyle Travel Facebook Page
Kevin's Pinterest
Retirestyle Travel TikTok
Retirestyle Travel Twitter
Retirestyle Travel YouTube (Please check out our YouTube Channel for travel videos)
You May Also Like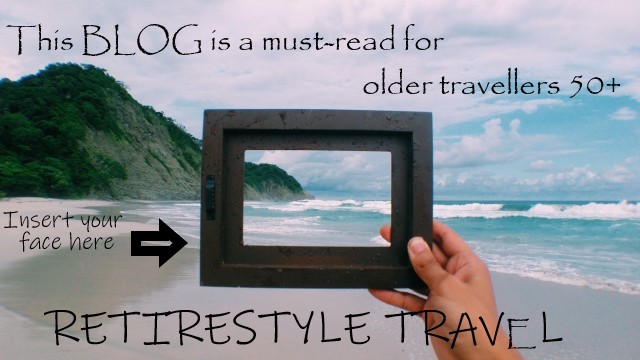 February 25, 2020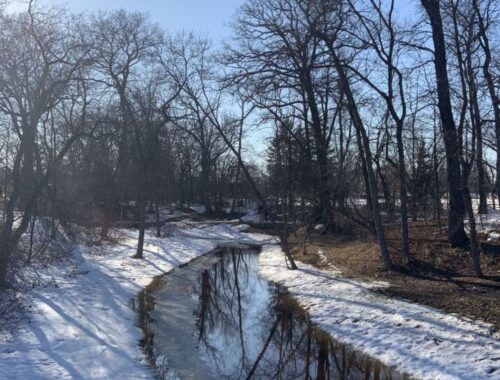 February 19, 2021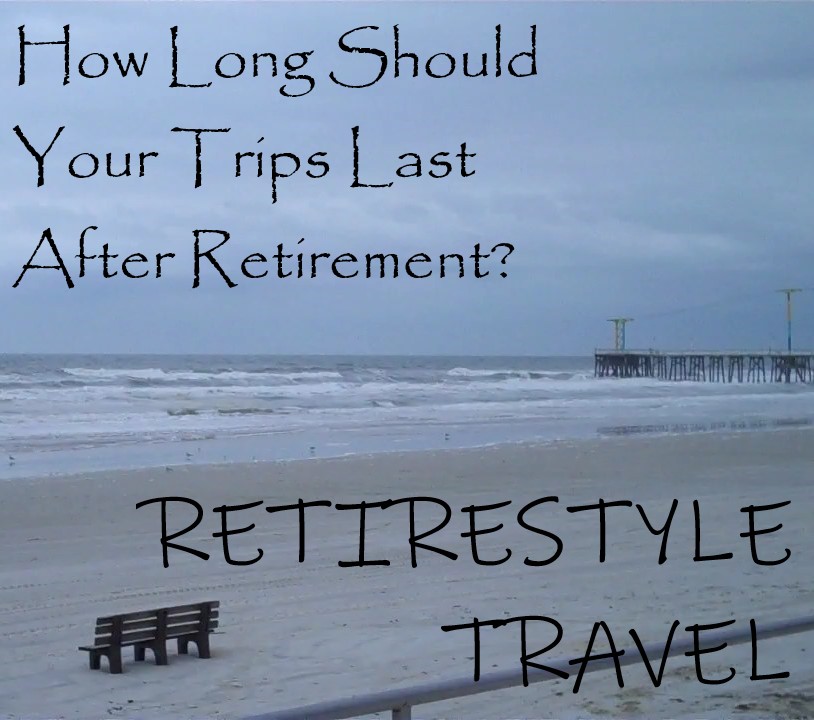 March 19, 2020