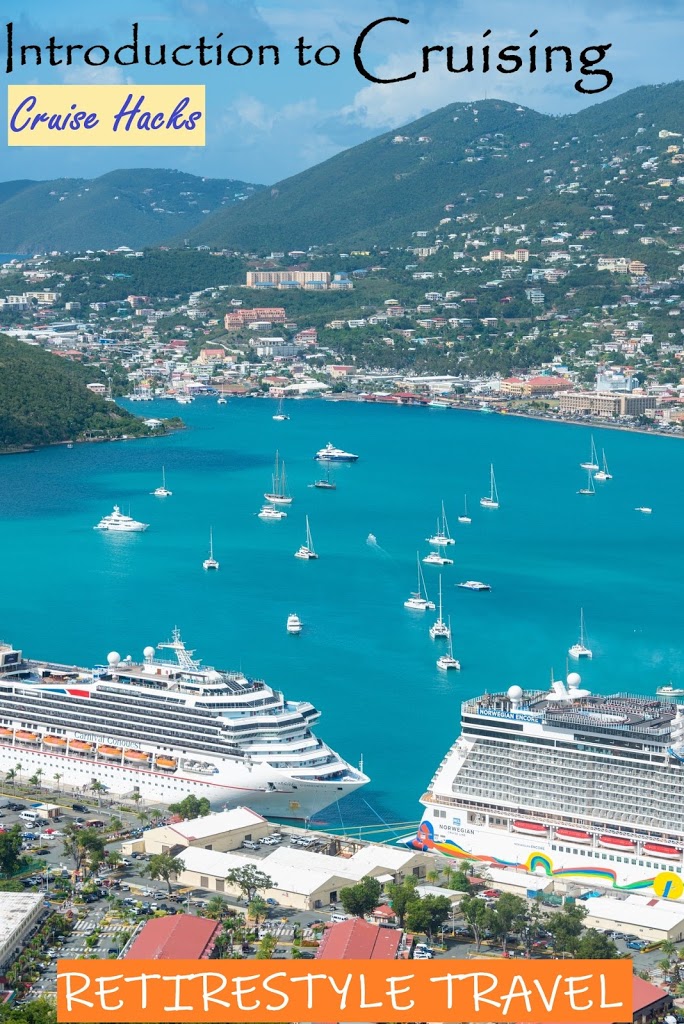 Introduction to Cruising and Our Retirestyle Travel Experience (Cruise Hacks)
May 29, 2020
Retirestyle Introduction to Cruising –
Overview and Our Cruise Experience (Cruise Hacks):
We love taking cruises and we think you will too. Below, we will share some of our cruise experiences with you and give you an overview of how cruising works and why it might be a great way for you to vacation. Think of this as Cruising Basics or Cruising 101.
This post's featured picture at the top of the post is from Paradise Point in Havensight, St. Thomas in the Caribbean. We have not been there yet.
The picture below is from George Town in the the Cayman Islands, where we went in 2014 as part of a Caribbean Cruise.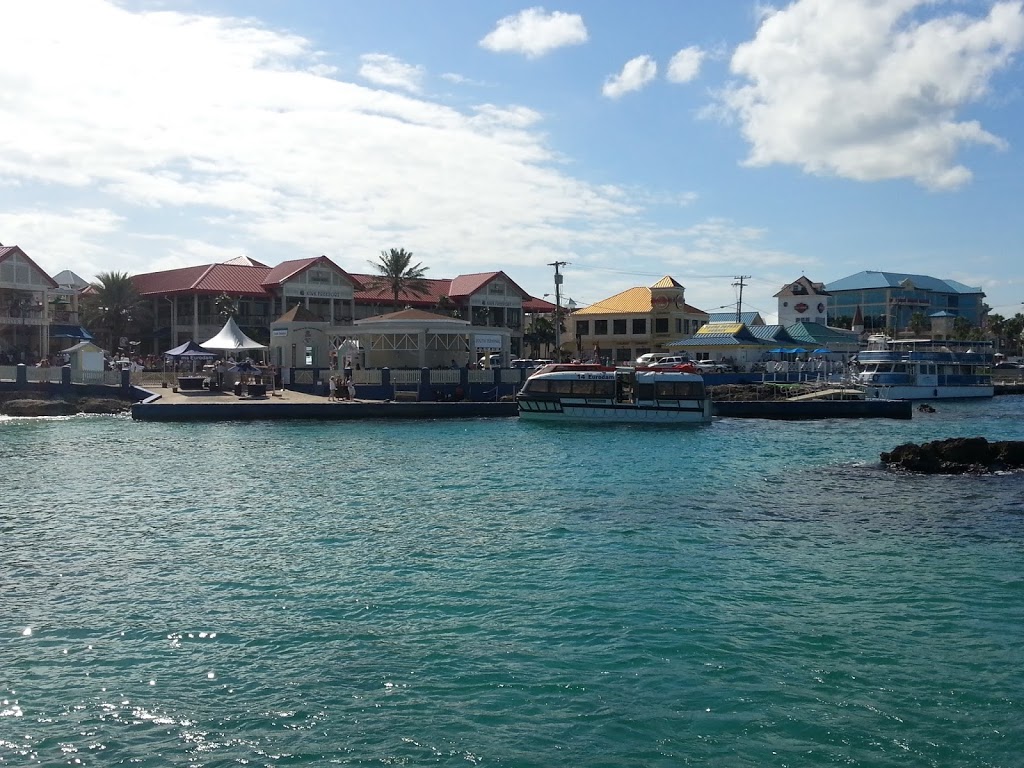 Why you should go on a cruise:
For us, being pampered is what sets a cruise vacation apart from other ways to vacation.
The staff are all so friendly, including the entertainment staff, the restaurant staff, and even the cabin stewards.
They make you feel special by putting towel animals on your beds and turning down your bed after dinner.
You might not believe it, but they bring you as many appetizers or main course items from the menu as you want at no extra cost.
It is like a floating high-end all-inclusive resort that takes you to multiple exotic and interesting destinations (ports of call).
As an added bonus, you generally get Broadway-quality entertainment with live musicians, singers, dancers, and acrobats. You might even get an actual show from Broadway or Las Vegas. We saw the Blue Man Group and Second City Comedy shows on the Norwegian Epic and loved it.
Cruising also saves you the hassle and stress of checking in, unpacking, packing and checking out several times.  You check-in once to your floating hotel/resort.
Cruising is a good way for senior citizens to explore exotic places. They go out of their way to accommodate people with mobility issues and they can arrange much of your exploration for you in a stress-free way.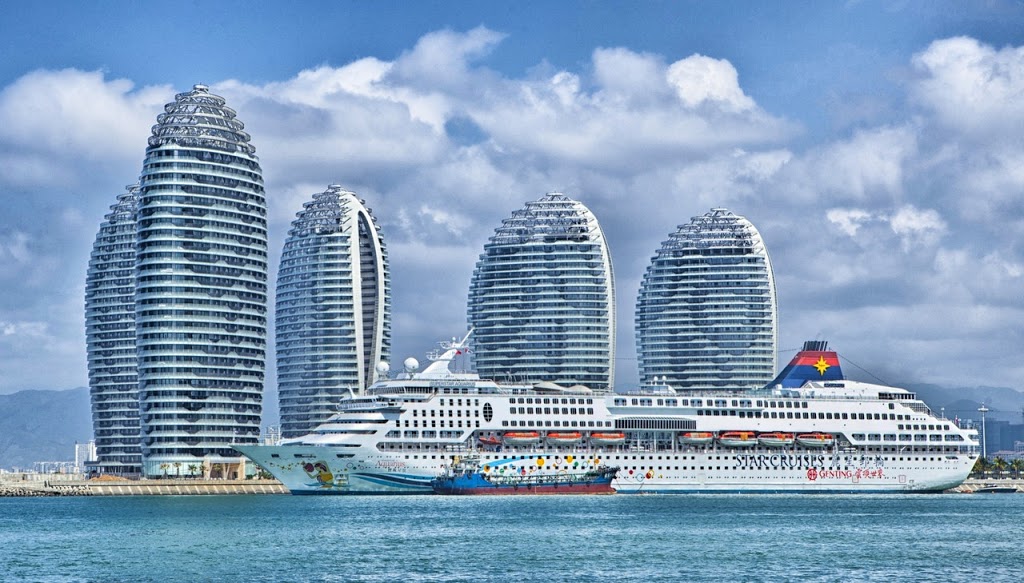 Our first cruise:
Tina and I were looking for things to do on our first trip to Florida with our 1-year old daughter, who was too young to really enjoy the theme parks. Tina suggested a short 3-night cruise with stops in Nassau, Bahamas and Cocoa Caye on the Carnival Ecstasy.
Since we thought the price was good, we invited Tina's family to join us and they all did except her brother, who had to work. So, it was 3 of us plus Tina's parents and Tina's 2 sisters.
We flew in to Orlando and then drove in 2 rental cars to the port in Miami.
We had 2 ports of call: a private island called Coco Caye and Nassau, Bahamas. Coco Caye was a beach day and we explored the artisan markets and the Atlantis Resort in Nassau.
To be honest, the time on the cruise was just as fun as the time in the ports.
The food was top notch and the entertainment was very professional.
The cruise experience was like paradise (especially the food) and we were hooked.
We were not aware until we arrived back in Miami that they had to speed up our arrival because we were just in front of Hurricane Floyd.
We had extended our vacation with another 5 days in Orlando after the cruise, but we were stuck in traffic driving to Orlando because the coastal cities were being evacuated. When we got to Orlando, we were stuck at our hotel for 3 days due to the hurricane and they actually closed the theme parks for a few days for the first time ever due to bad weather. We managed to spend a few days at Disneyworld and then had to come home.
Thank goodness for the cruise that was the highlight of the trip.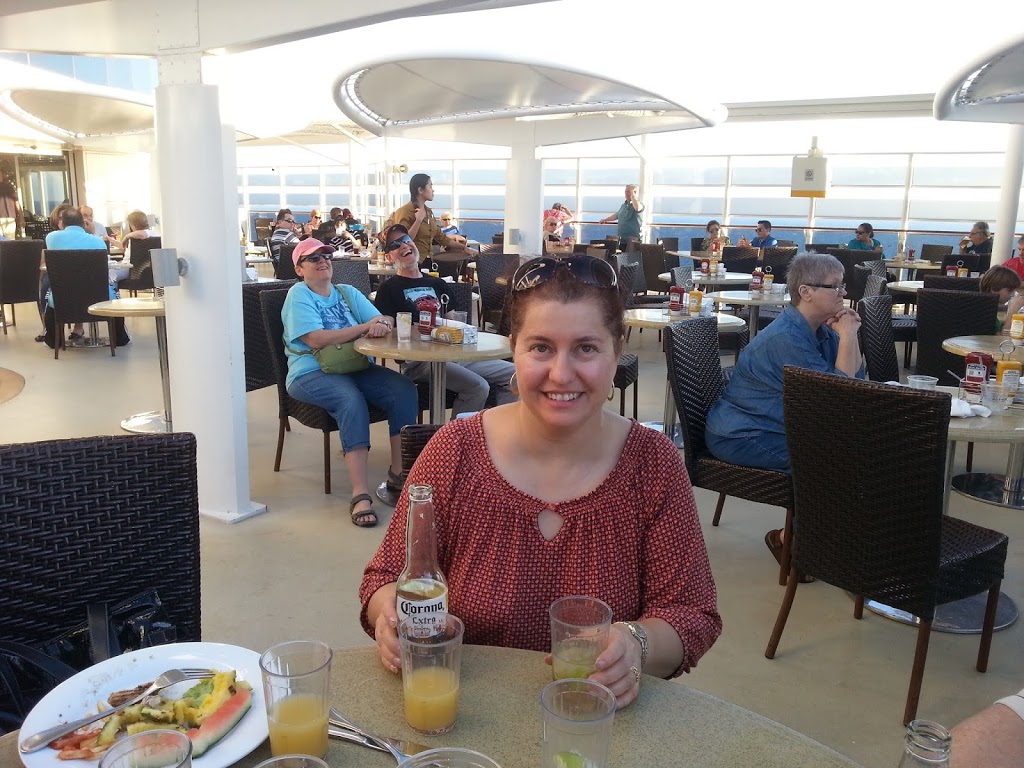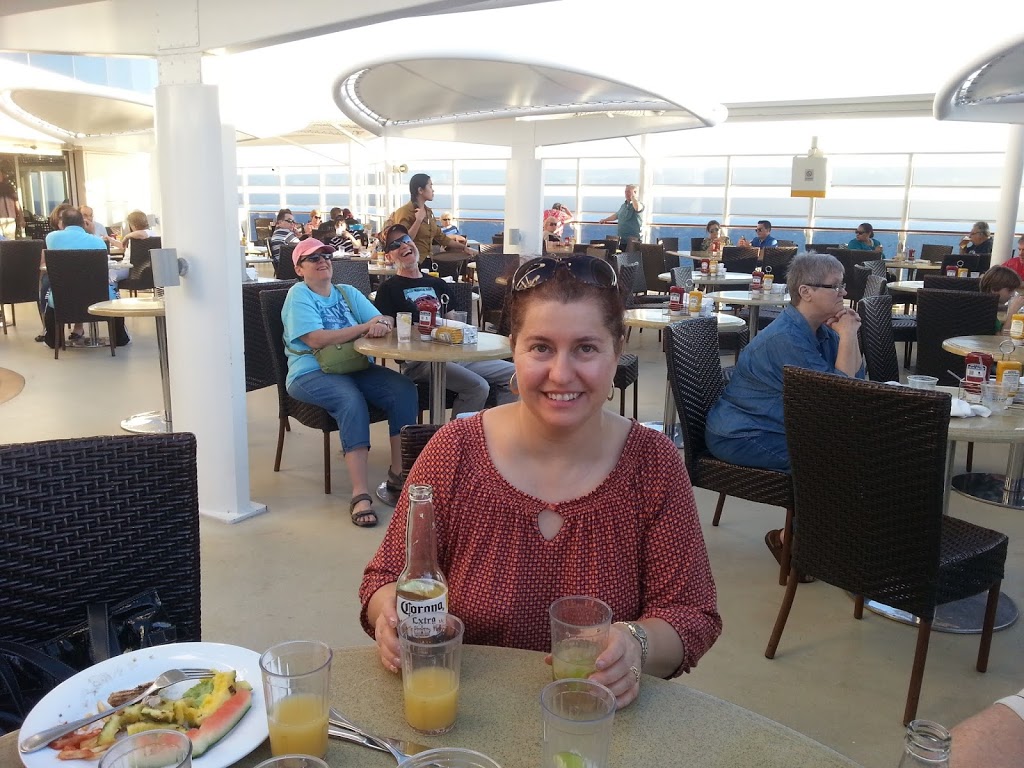 Our cruise adventures:
We have mostly cruised with our kids (who are now 19 & 21), so we have focused mainly on family fun for selecting our cruise ship and destinations up to this point.
We have not been fussy about our cabin type as long as we have an ocean view (window). Ideally, we like to be close to the main restaurants and close to a main stairwell.
We used to pick shorter, less expensive ships & itineraries with good kid's clubs and family entertainment and ports that are more family friendly and mainstream.
Up to this point, the ship was more important than the itinerary. We didn't do a lot of expensive excursions because we had kids and many ports look the same from place to place.  We also love to explore the ship and take advantage of all of its amenities.
The most important factor that influenced our cruise selection has been price. Once we book the cruise for a good deal, then we start searching for the other travel needs like the hotel accommodations before and after the cruise as well as the flights. We sometimes wait a while to book our flight to see if we can get it on sale.
The next most important factor is the departure terminal port, ports of call, and itinerary. We want somewhere convenient to fly & interesting ports of call.
The day before we cruise, we always try go to bed early if we can. On the day of the cruise, we like to get to the port really early to get on board early and to ensure we don't miss the cruise due to some unforeseen delay. On the night before the cruise, we also like to read about the things to do in the ports of call so that we know what we want to do on the cruise and it also builds the excitement.
On the departure date, we get to the cruise terminal several hours before the suggested time to try to beat the crowd.  When we get on the ship early, we have a chance to explore and familiarize ourselves with the ship, get an extra meal, and get a seat for the departure party on the pool deck.
We usually cruise from southern Florida to the Caribbean and Mexico. Our reasons are as follows:
1.       It is a great winter escape from the snow and Winter.
2.       The cruises are relatively inexpensive.
3.       It is convenient for us to fly with inexpensive direct flights to Miami, Fort Lauderdale or Orlando from our home in Winnipeg, Manitoba, Canada.
4.       We almost always booked up to a week extra at the end of the trip to go to the theme parks in Orlando.
5.       The laid-back Caribbean atmosphere is very relaxing.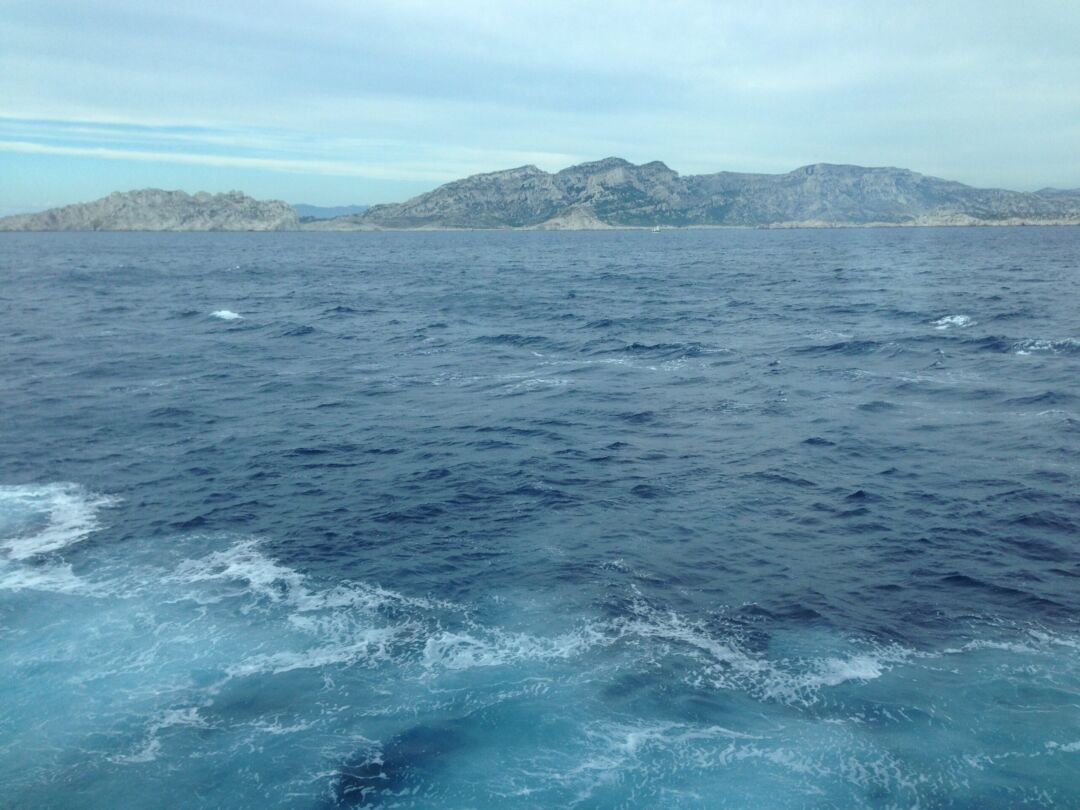 Sea days:
Cruise ships are like floating cities and amusement parks. There is so much to see and do on the cruise ships and they are a destination in themselves.
The 6 ports of call on our 7-night Mediterranean cruise felt like too many. The 3 ports of call on our 7-night Caribbean cruise felt much less hectic and much more relaxing.
We love sea days because the pace is slower and we can catch our breath. We sleep in a bit later and order breakfast off the menu at an a la carte restaurant. We read the daily itinerary & announcements to see what onboard entertainment and activities look fun.  When we are not doing an activity, we explore the ship, relax by the pool (Kevin reading a book if possible), and spend time in the pool and hot tub.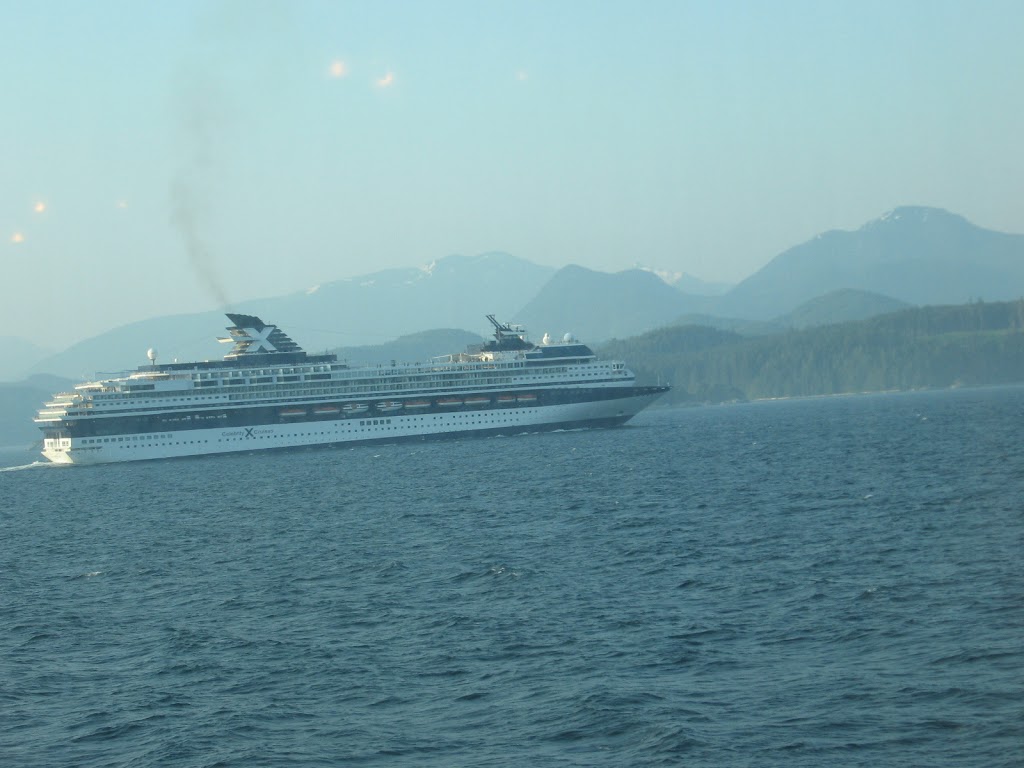 Shore days:
We prefer to explore independently and hire our own driver or take taxicabs to the places and attractions that we want to see in the ports of call. We also like to walk around the port shops and see the sights in town.
Local guides can be hit or miss and unreliable, but they will take you to the less popular and out of the way places.
Cruise lines generally charge too much for excursions, so we do online research long before the cruise departure date.
TripAdvisor is a great website because we usually try to plan our shore excursions ourselves. We also use the websites of the local tourism bureaus.
The only question that remains after we board the cruise is whether the cruise line offers a port excursion similar to what we want for a reasonable cost. Even if it costs a little more, there is peace of mind booking through the cruise line because the tour operators are vetted and because the cruise will not leave if you are late getting back.
If we haven't booked anything before the cruise, we sometimes go to the shipboard presentation at the beginning of the cruise to see what excursions they recommend. We sometimes book through the cruise ship after seeing the presentation, but usually we just get ideas for things to do and places to explore ourselves.
To save money and inconvenience, be sure to bring a travel bag ashore including, at a minimum, bottled water, sunscreen, sunglasses, and maps or tourist attraction brochures. If you are planning a beach day, you might need a bathing suit and towel too.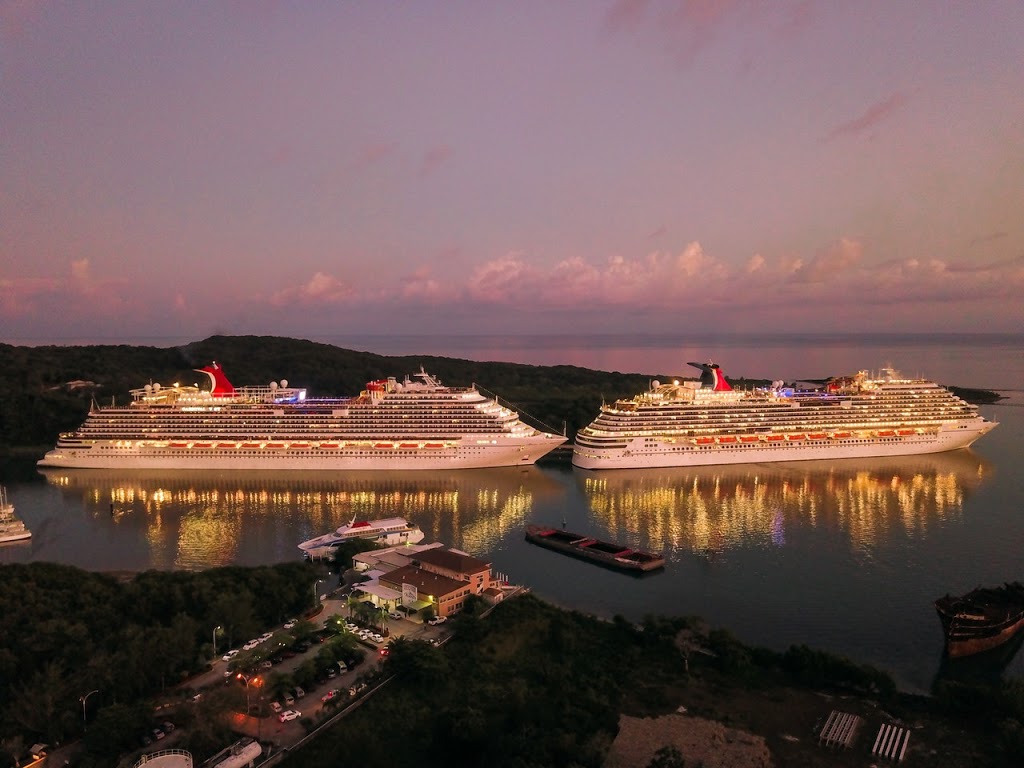 Our favourite cruise itinerary:
Our favourite itinerary so far was the Western Mediterranean cruise on the Costa Serena that included:
Rome/Civitavecchia (Italy),
Palma de Mallorca (Spain),
Barcelona (Spain),
Marseille (France),
Savona (Italy), and
Napoli / Naples (Italy).
The best part of that cruise was an excursion by ferry from Napoli to Capri, which is a very beautiful island with the "blue grotto" cave, which has crystal-clear, almost sparkling illuminated water.
In Barcelona, Las Ramblas market was bustling with beautiful people. There is also a lot of magical gothic architecture in both the gothic quarter and the cathedral of the Sagrada Familia.
The beach day in Mallorca was perfect. Be aware that many European beaches are topless. Our 13 year-old son felt quite awkward and didn't look up from the sand very often.
The church on the hill (Church of Notre Dame de la Garde) as well as the shopping in Marseille was unbelievable.
Ornate churches and historic buildings and castles were amazing to see in every port and espresso was great everywhere.
I could (and will) write another whole article about Rome, which is on almost everyone's bucket list, and which is where we flew in and out from.
The only downside of this cruise is that 3 members of our family got sick from eating raw seafood at the main restaurant on the cruise ship.  The cruise ship denied that it was food poisoning even though 2 people at the table beside us who also ate the raw seafood appetizer also got sick. So, here is an early tip for you: Don't eat raw seafood on a cruise ship or even at an all-inclusive resort because it can ruin your vacation.
Here are some pictures of the Mediterranean Cruise (scroll through the image carousel):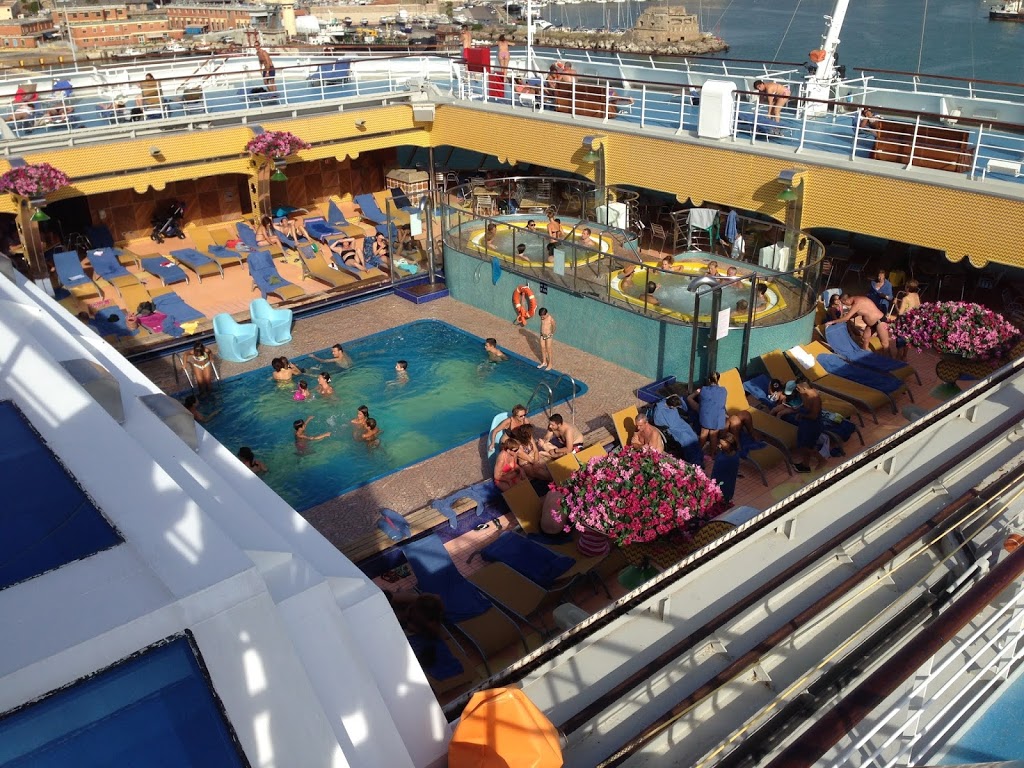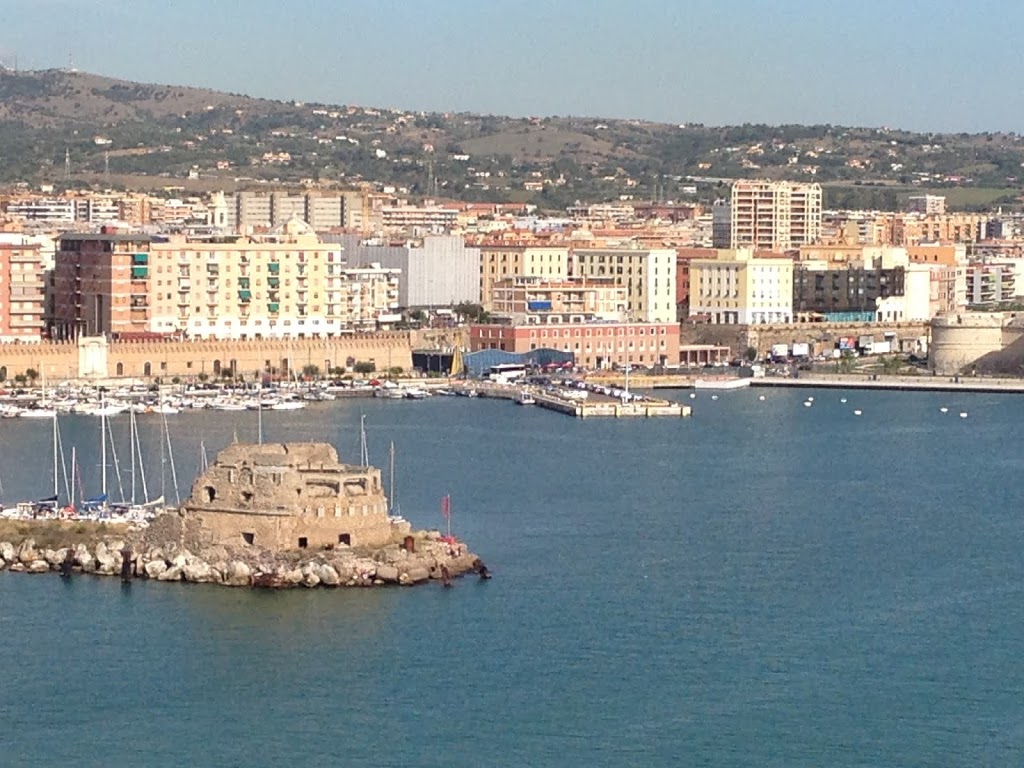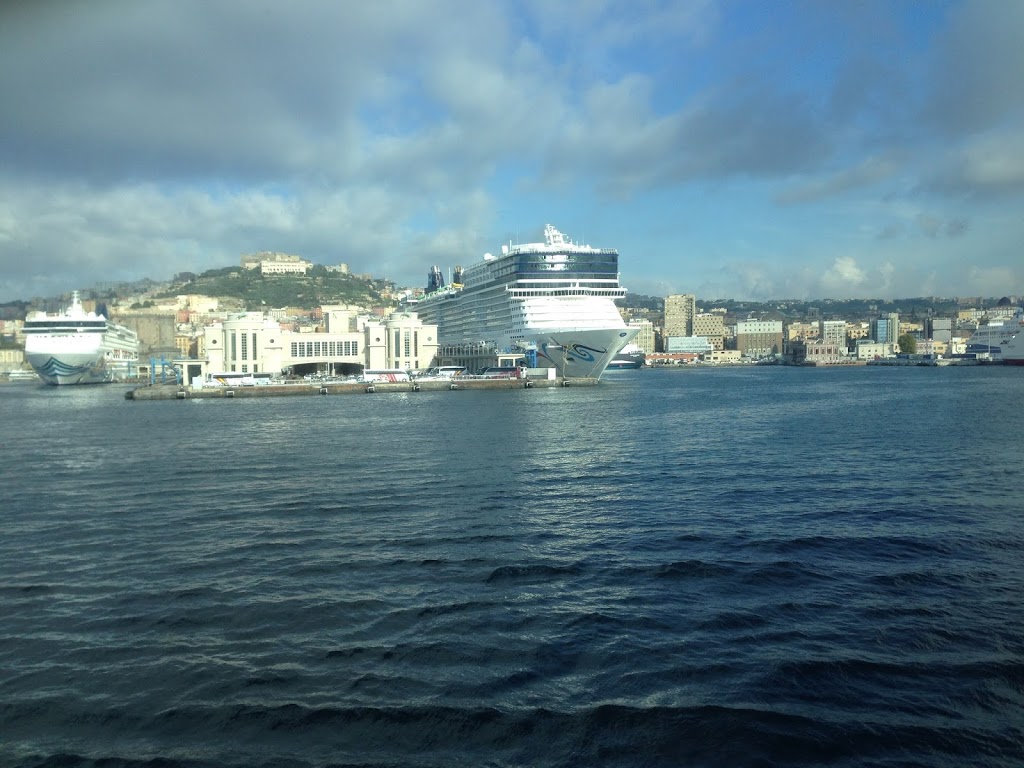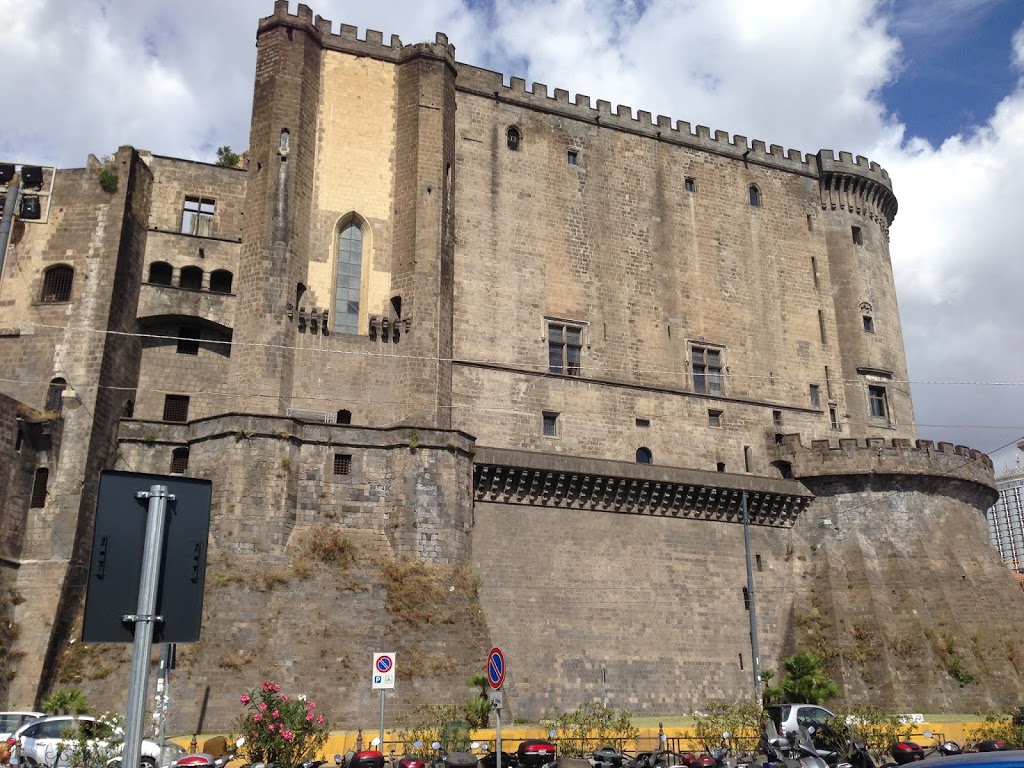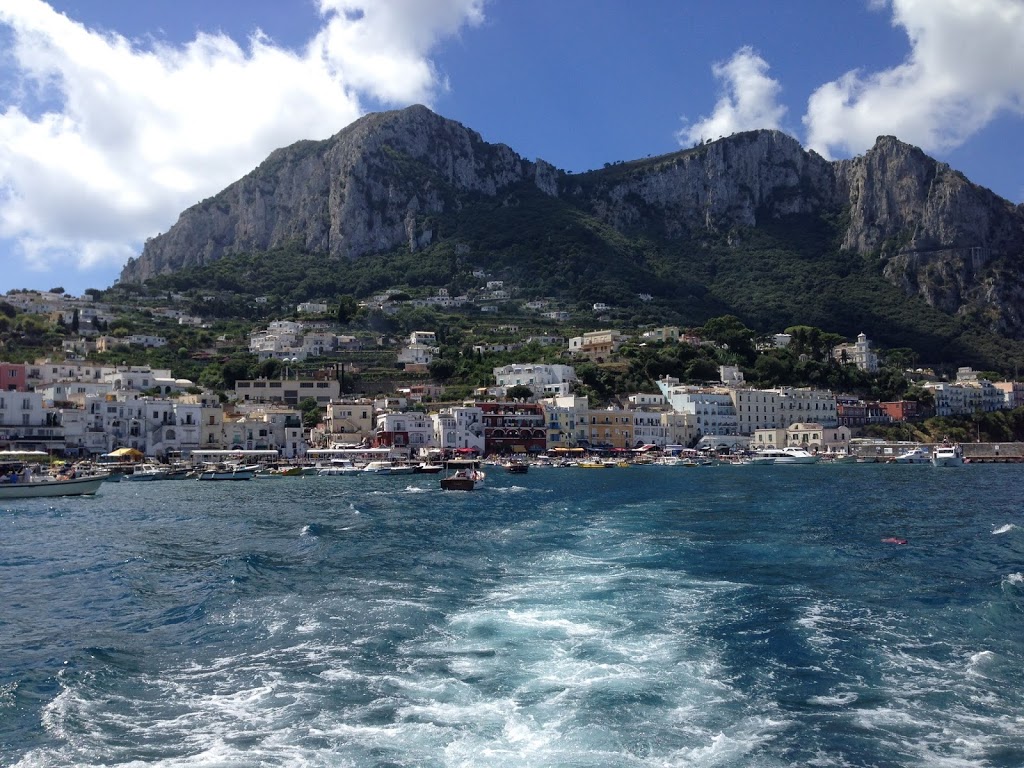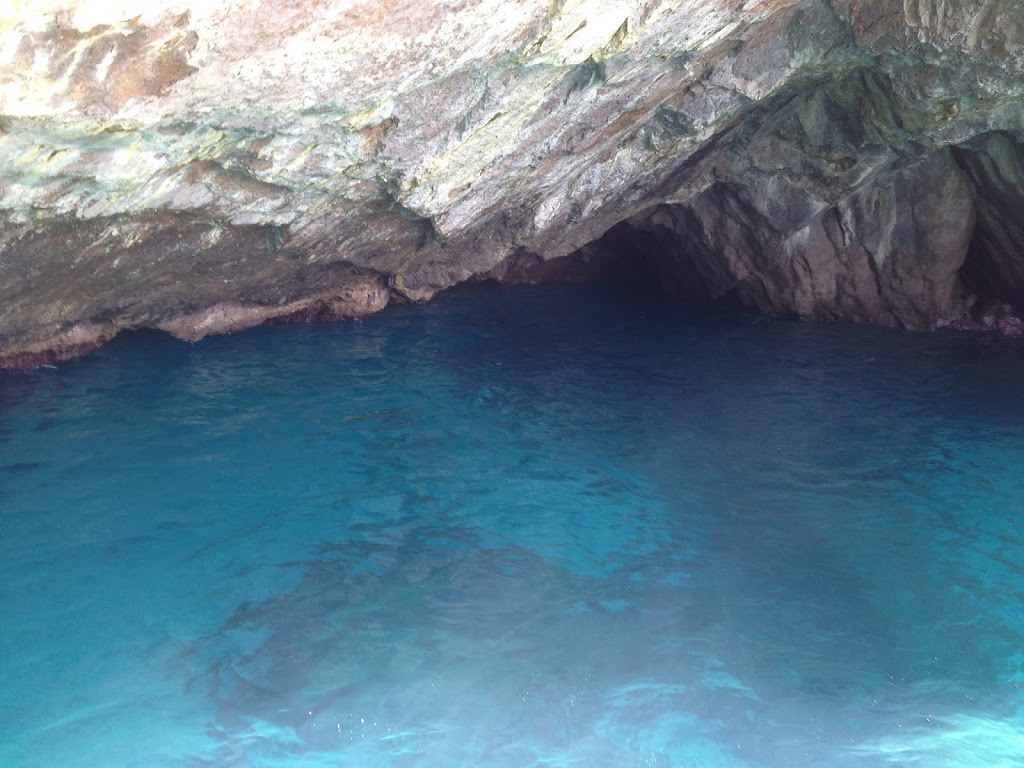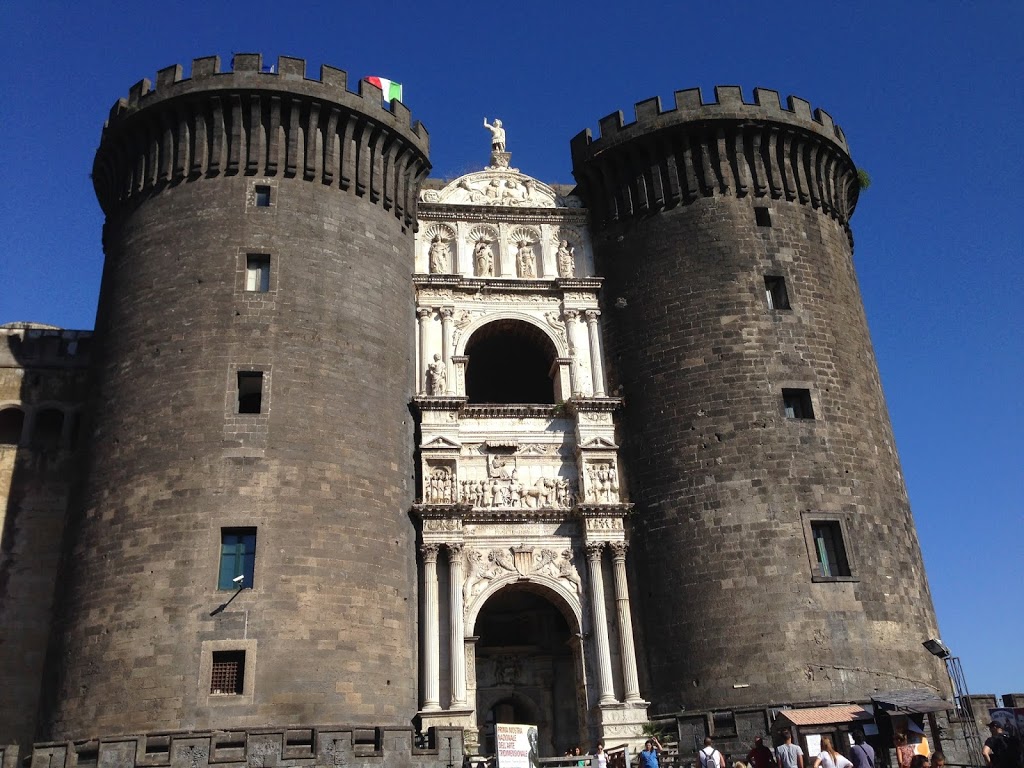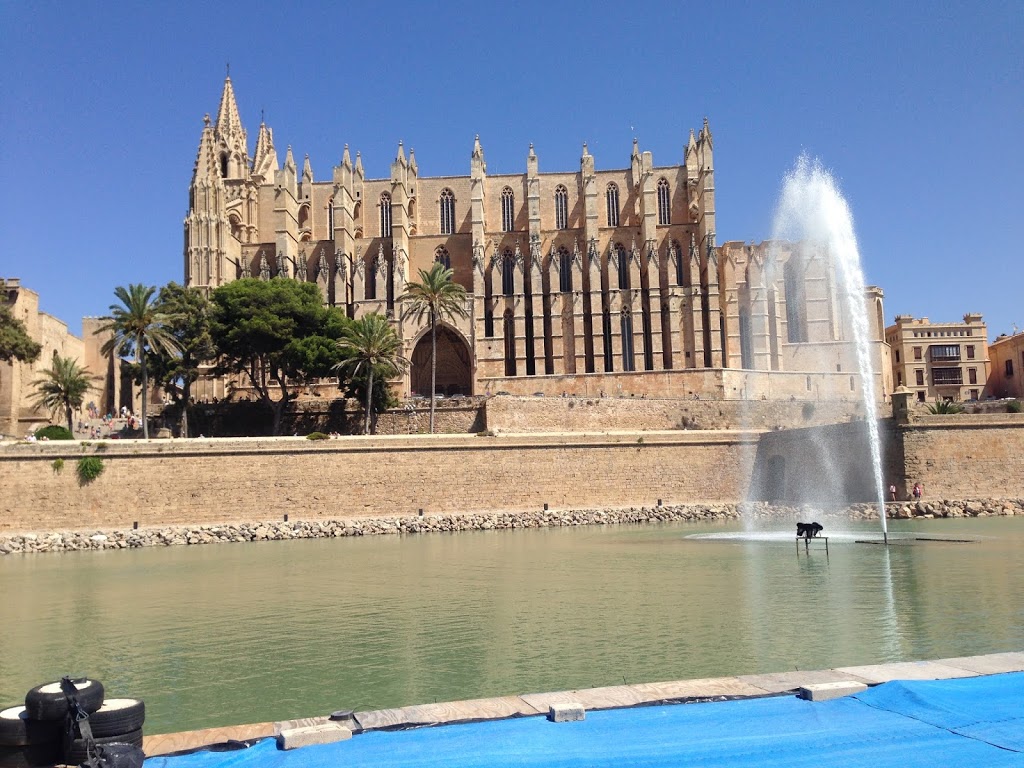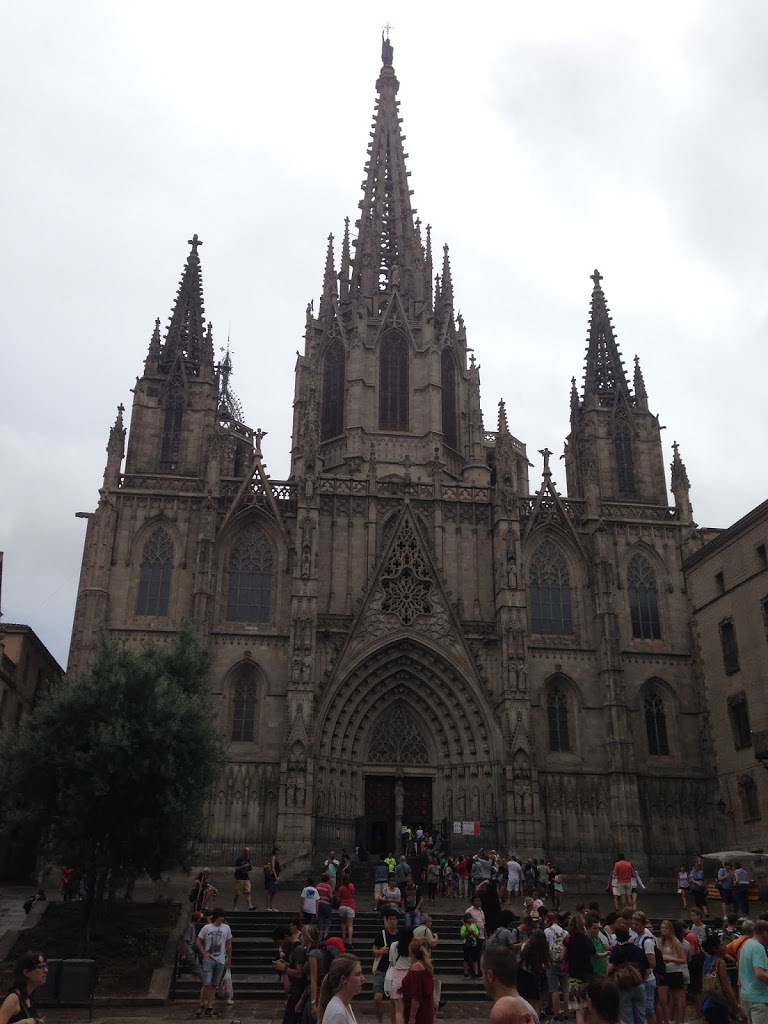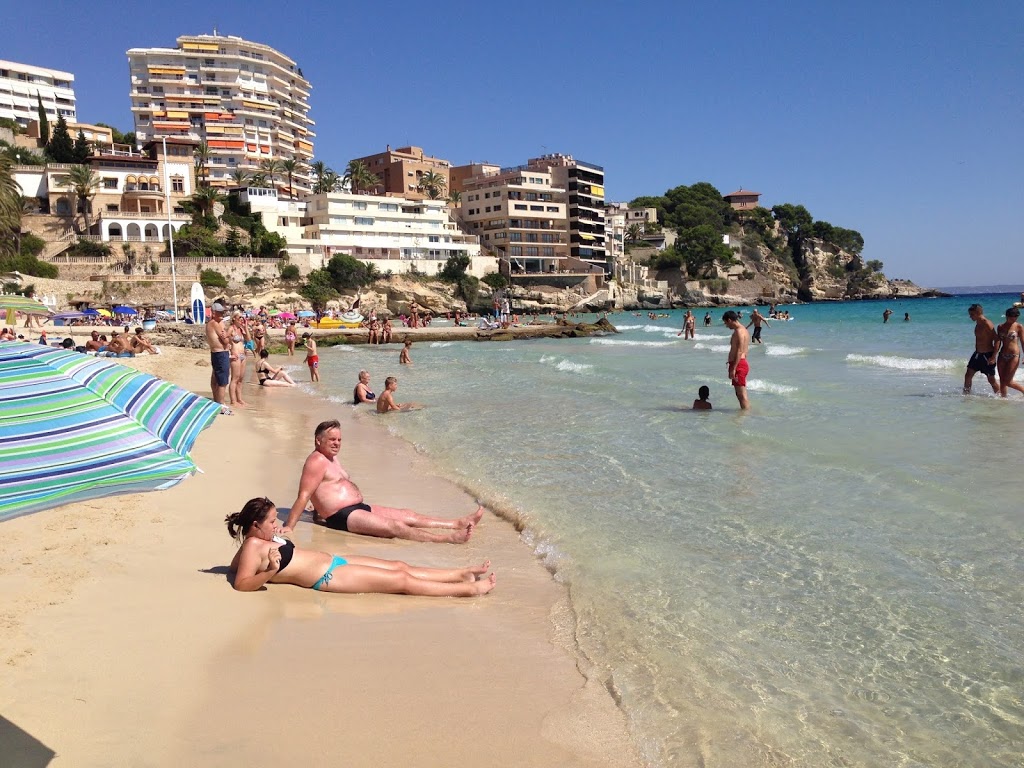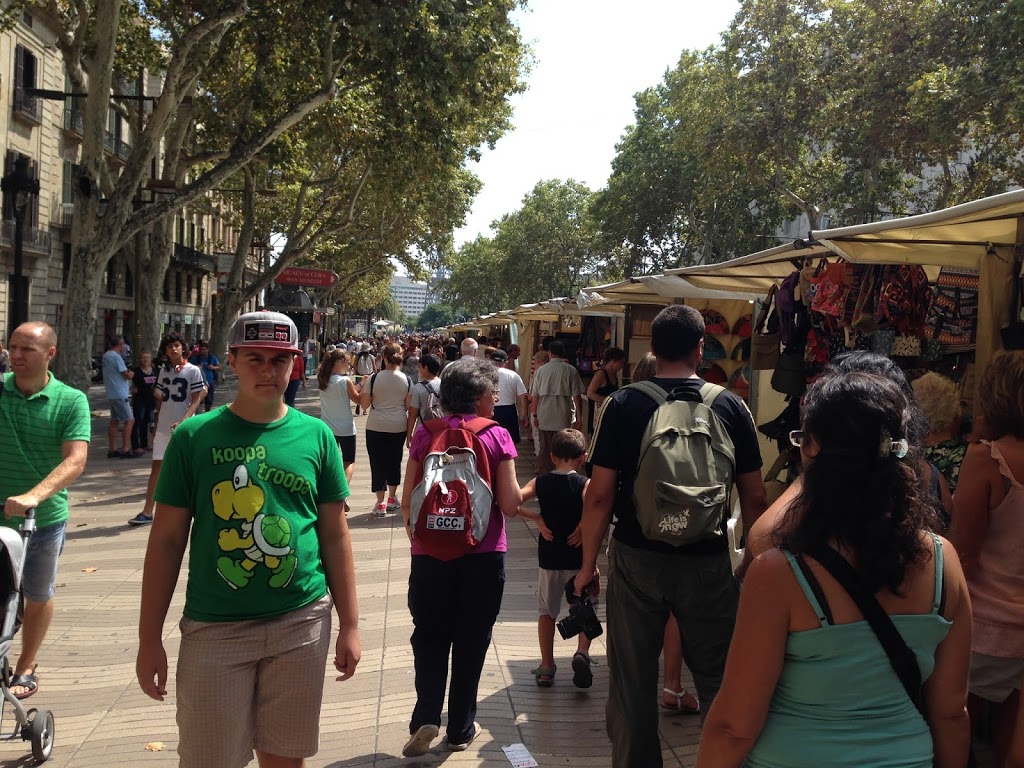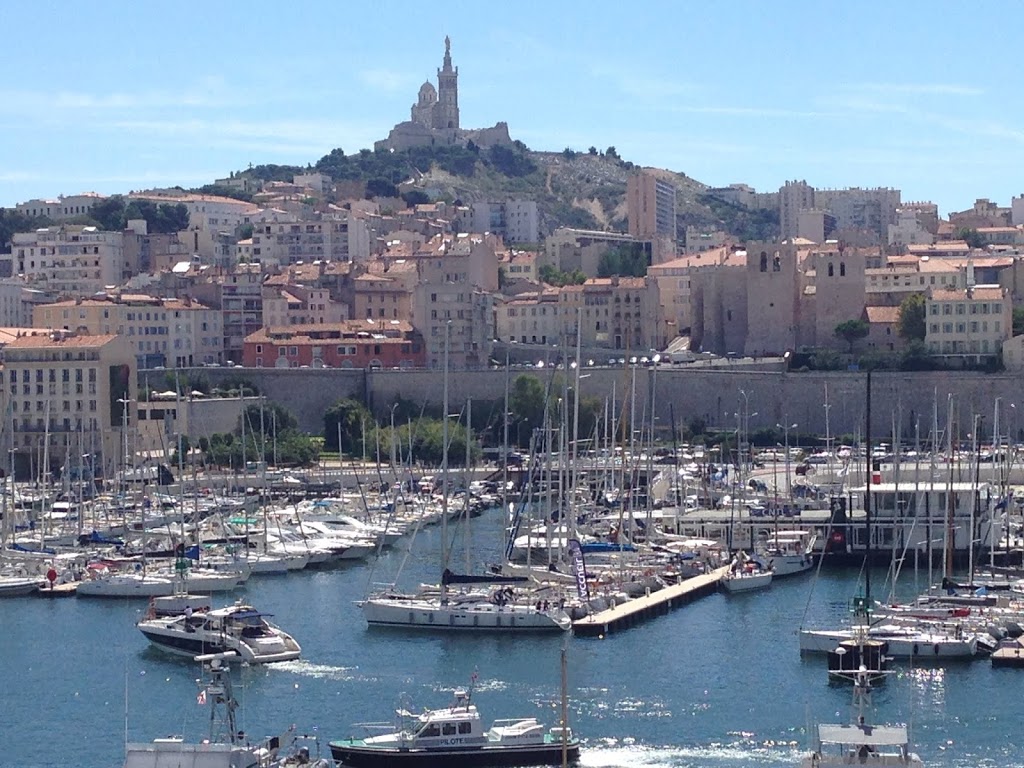 Our Best Cruise Experience:
The best cruise was the Norwegian Sun on an 8-day round trip cruise to Alaska from Vancouver, BC with stops in Ketchikan, Juneau and Skagway.
It is hard to find a round-trip cruise from Vancouver anymore. Now, they do a 7-night one-way trip to further north in Alaska and you have to book another cruise back or fly back to Vancouver.
We went at the beginning of June. We were lucky that we got amazing weather (much warmer than usual. One downside for our kids was that there were very few families, so they had less kids to play with.  However, if you don't have kids, then having less families on the cruise can make it more enjoyable because it is not as noisy and there aren't kids screaming in the restaurants and pools.
We loved the fact that we had land on both sides for much of the way, so we had beautiful, lush scenery with wildlife, mountains, huge trees and forests and giant waterfalls going hundreds of meters up the mountains.
We also got pretty close to a huge glacier and were told that it is receding rapidly due to climate change
We also saw several whales surfacing, which was always exciting and they would announce it over the ships loudspeakers sometimes. Usually, we would only catch the whale tail slapping down as it went back under the water. It seemed that a lot of people were there for the wildlife and many had huge binoculars and fancy cameras. People took pictures of various birds, including bald eagles, and bears.
The ports of call were cool little towns surrounded by mountains with an old gold-rush ambiance.
Norwegian always has a "white party", which is like a big dance party where everyone wears white clothes and the decorations are all-white. Tina had a lot of fun at the white party and brought back lots of delicious chocolate and desserts from the midnight chocolate buffet.
This was the first time we had flexible dining where we didn't have set dining times, which was great with kids.  We also loved the little extras like free cappuccino after dinner each night.
Here are some pictures from our Alaskan Cruise (scroll through the image carousel):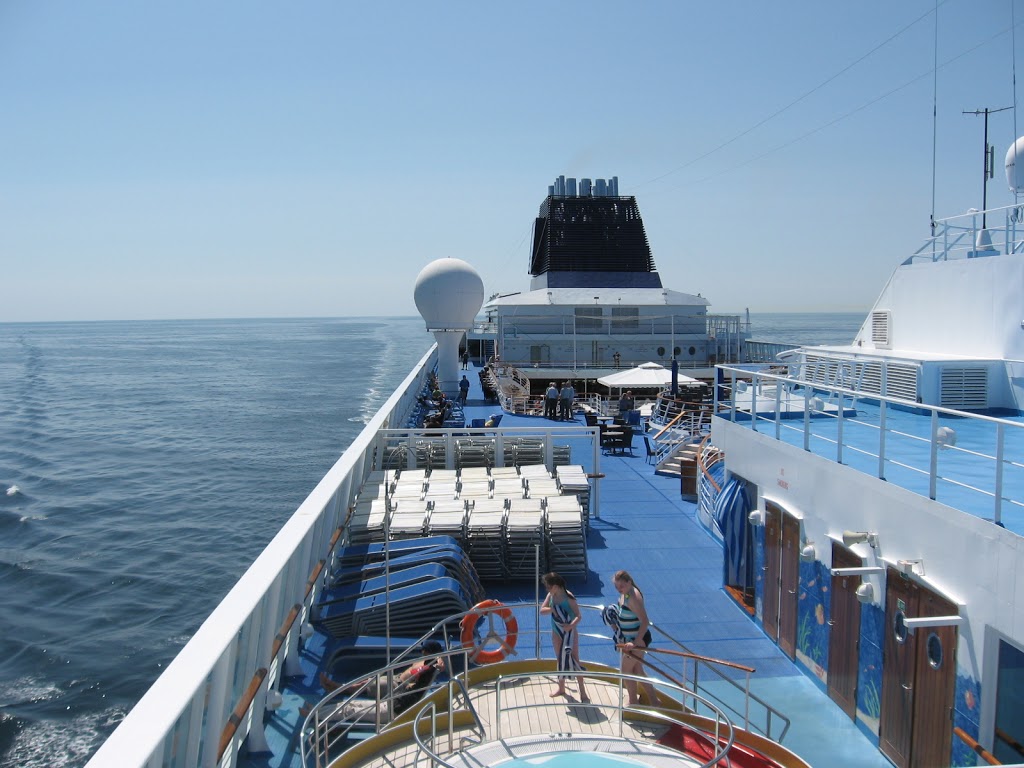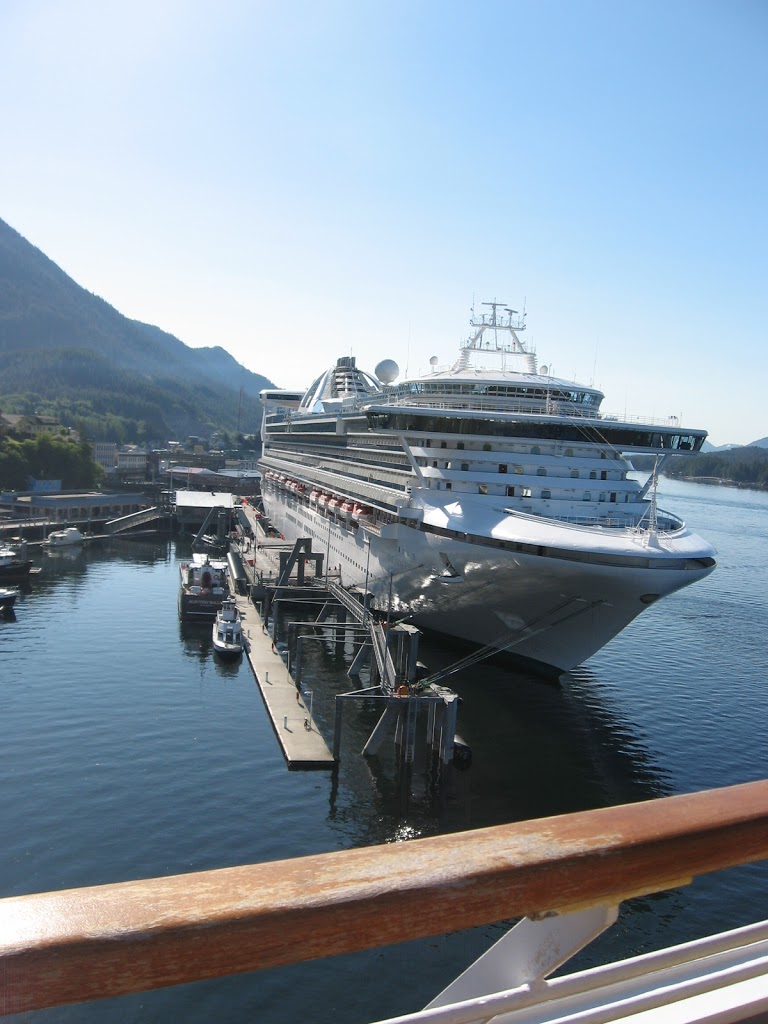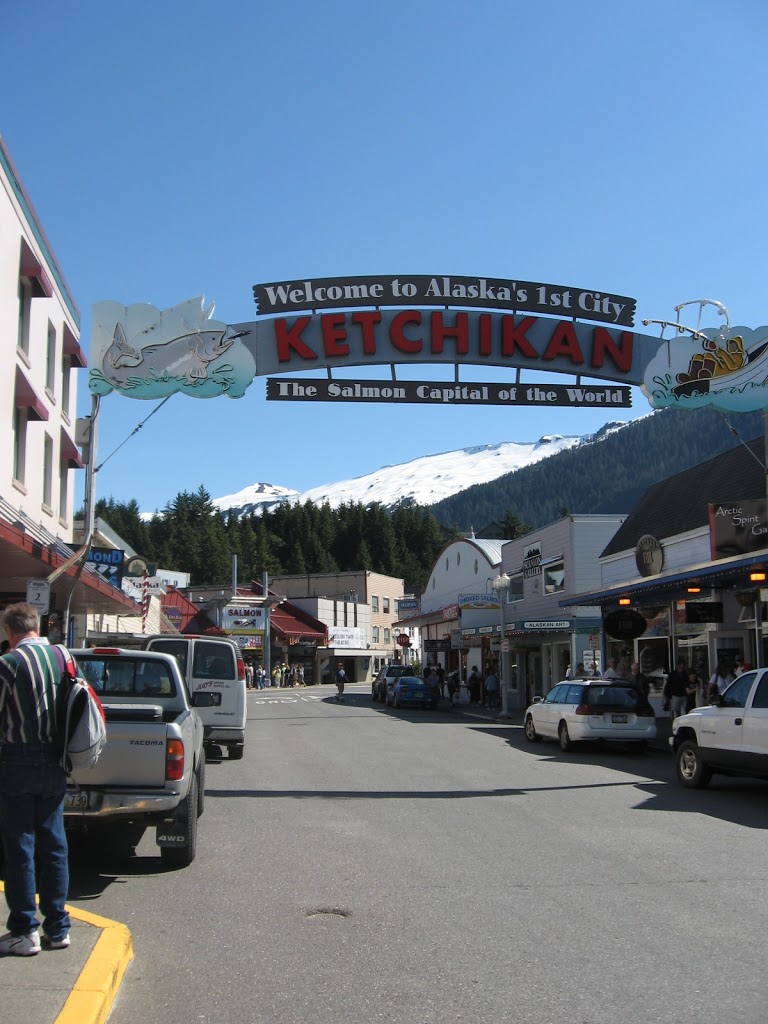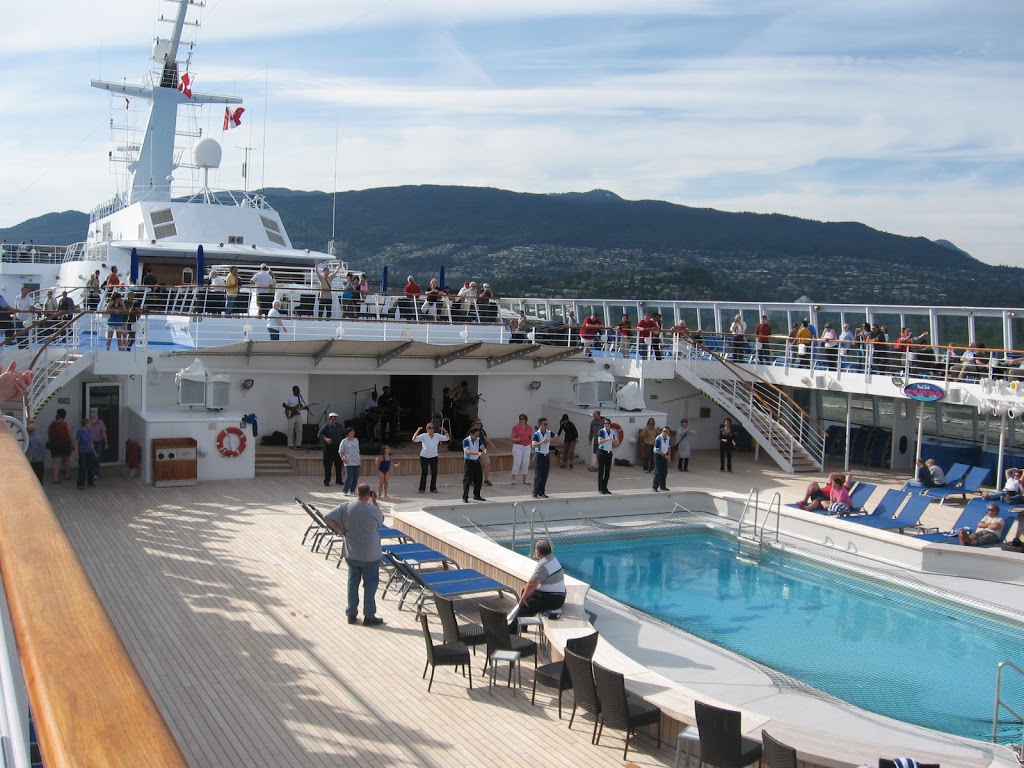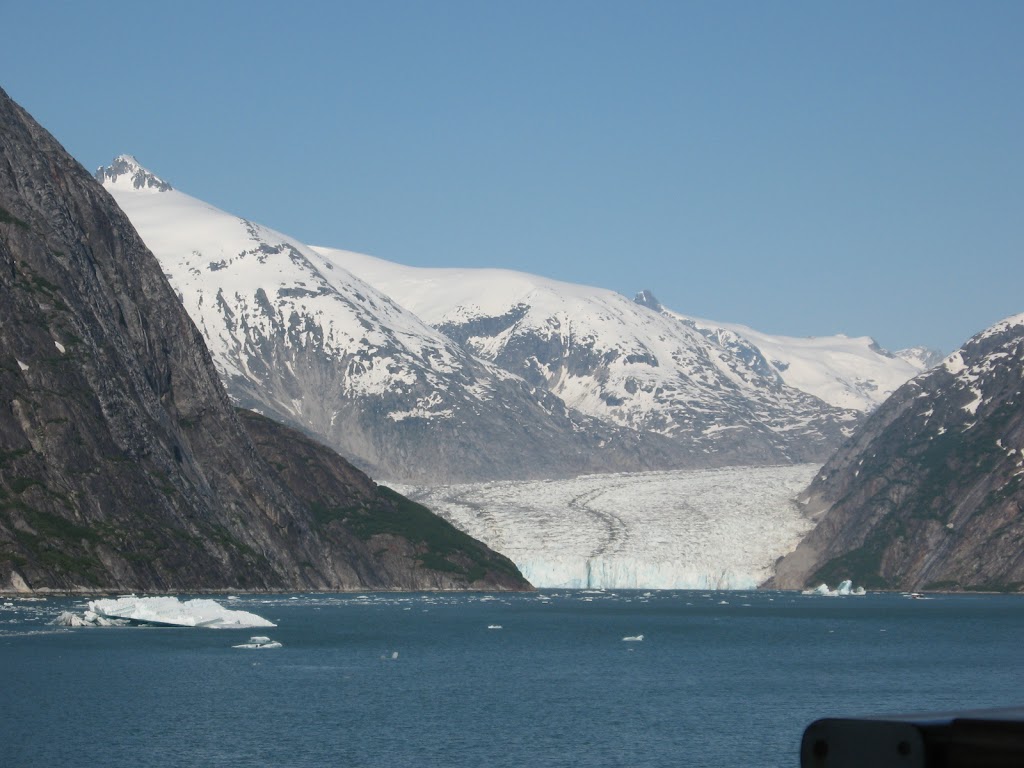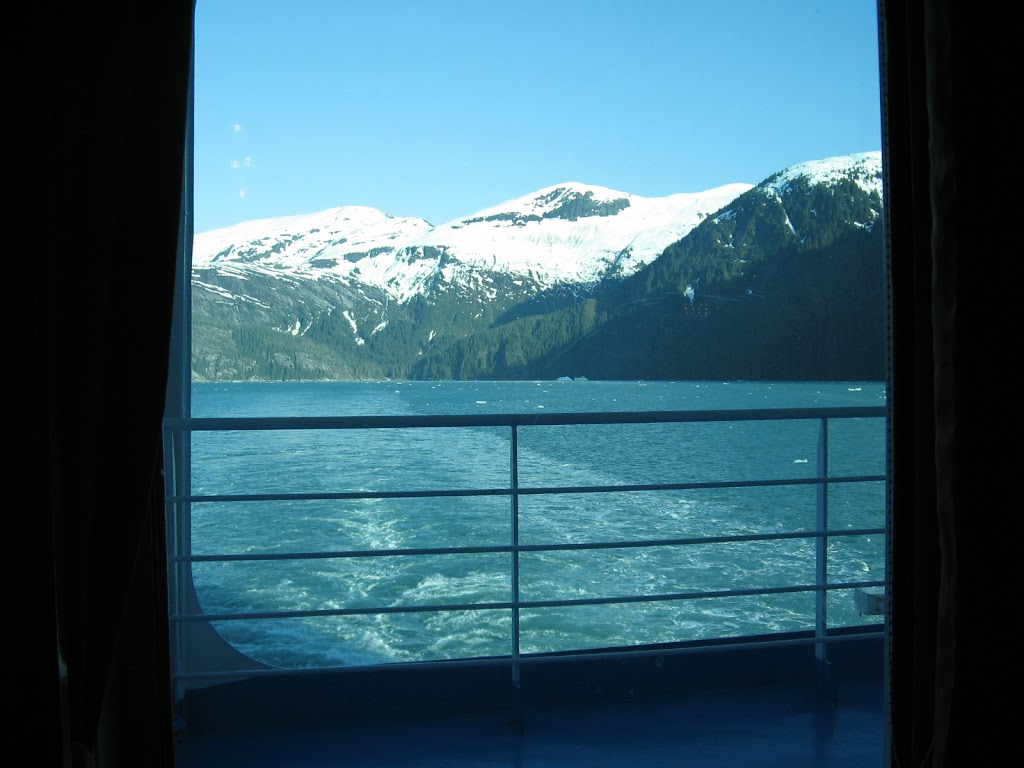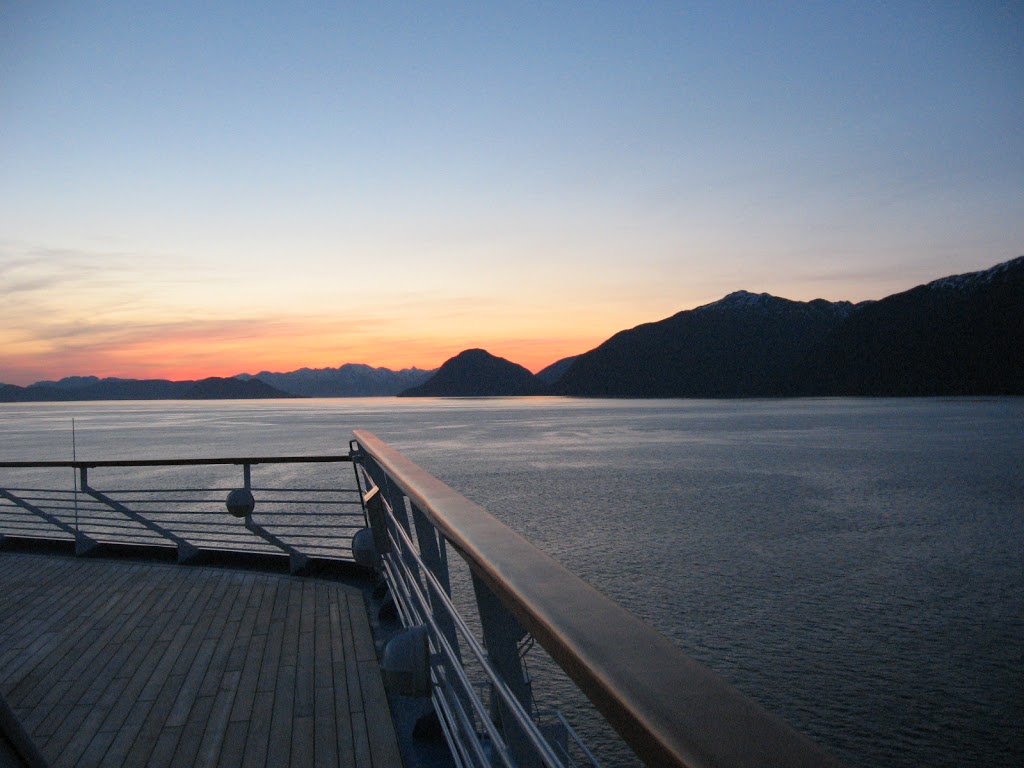 Cruise Incentives:
The best incentive for us to choose one cruise ship over another was when extra guests (usually the 3rd & 4th guests) were free because we travelled as a family of 4.
Sometimes this was because they had a "kids sail free" promotion or discount on kids pricing. However, once, we got a deal where the 3rd & 4th guests were free regardless of their age.
Many cruise lines have similar incentives such as free beverage or alcohol packages or free gratuities, especially if you book early in the year. These are good if you can get them, especially the free gratuities, which can cost close to $100 per person for a 7-night cruise.
We are not big fans of cabin upgrades, onboard credits or free wifi as incentives.
However, a cruise is not nearly as enjoyable if you can't at least see the water through a window, so keep in mind that the cheap advertised promotional cruise fare probably is for an interior cabin with no window.
This leads me to "additional charges".
Additional Charges:
If you don't get them included with your cruise fare as a promotion, many cruise lines (excluding most luxury cruise lines) charge extra for the following items, so you need to include them in your total cruise cost and cruise budget:
Port fees and charges:
Port charges are included in the cruise fare you are ultimately charged, but they may not be included in some original advertised prices online.
Customs charges:
Customs agents in some ports of call charge you a fee just to enter their countries, while others may charge duties if you exceed certain purchase limits.
Internet access and WiFi:
The cost is coming down, but many cruise lines still charge a lot for WiFi  and the speed is not great.
Gratuities:
Many cruise lines add daily gratuities per passenger for many of the people who serve you onboard, such as the porter, room steward, head waiter, waiters, and others. Most major cruise lines automatically add gratuities to your onboard account and automatically charge your credit card on the last day of your cruise. The fee is usually around USD$15 per passenger, per day, and the cruise line then splits up that money between all service-oriented crew.
Beverages:
Cruise ships from major cruise lines generally charge extra for alcoholic beverages (USD$10-15) and non-alcoholic drinks (USD$5).  You can pay for each drink, but if you drink more than 5 a day, it might make sense to purchase their pre-paid beverage packages that provide unlimited drinks. Comprehensive drink packages (including both non-alcoholic and alcoholic drinks) generally cost between USD$60 and $100 per day and must be purchased for all guests in your stateroom for all days of the cruise, so can end up being very expensive.
We were surprised to find that we had to pay for pop or even bottled water on all of our cruises, however we found that many cruise ships brought free juice or milk if we asked for it at any meal (maybe because we had children with us). Another work-around is to just bring your own pop and alcohol with you when you board and purchase more to bring back from the ports of call as needed.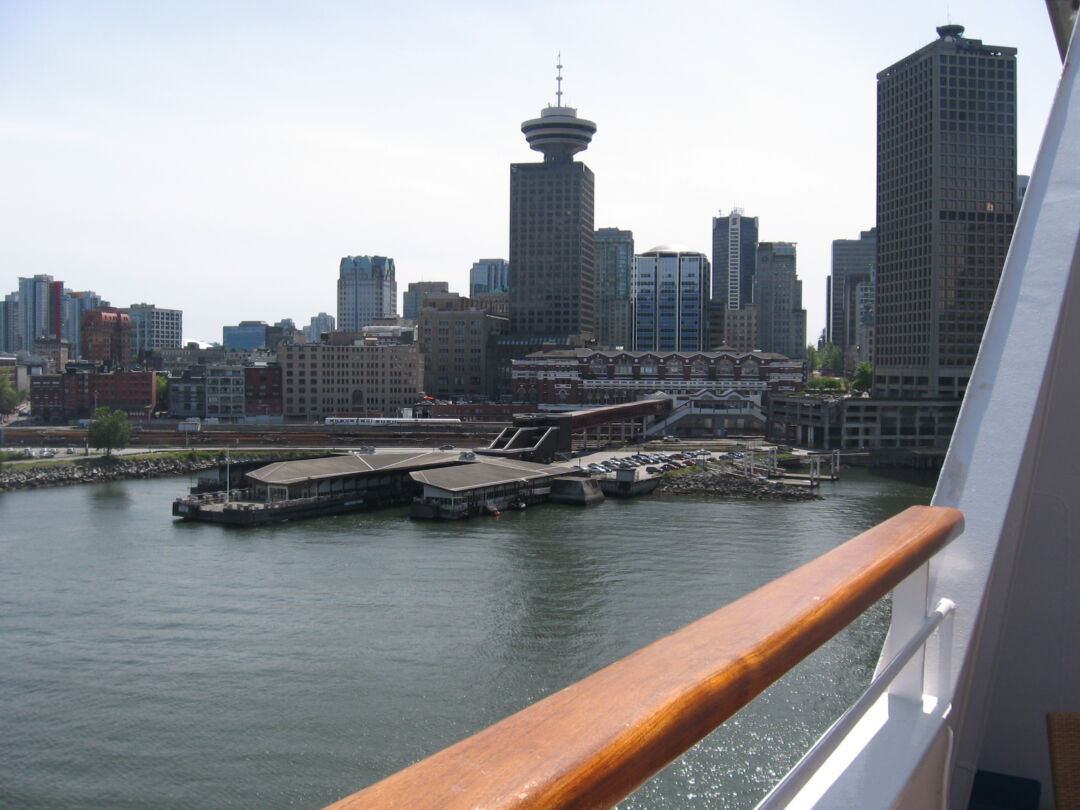 Cruising in the future:
Now that our kids are adults, I think we are going to lean more towards longer, luxury accommodations, fine dining, and destinations we always wanted to see.
In the future, the itinerary will be just as important as the ship, although there are several new mega-ships that we really want to experience regardless of the itinerary.
Our next cruise will probably be to the Eastern Mediterranean.  Our second choice would be South America.  There are still some Caribbean islands we want to experience too.  However, if we find a last-minute deal on an Alaskan cruise, we'd do that again in a heartbeat.
We have not tried river cruising, but we would love to explore Northern Europe that way someday.  It seems very luxurious, efficient and convenient, but it is very expensive.
Related blog posts about cruising:
Please click on these 2 other cruise-related posts for more information:
1. How Cruising Could Change Post-Covid-19
2. Retirestyle Cruise Tips
Happy Travels,
Kevin & Tina
If you like this article, please subscribe to our newsletter.
P.S. Here are links to our social media accounts, in case you want to connect that way:
Retirestyle Travel Instagram
Kevin's LinkedIn
Retirestyle Travel Facebook Page
Kevin's Pinterest
Retirestyle Travel TikTok
Retirestyle Travel Twitter
Retirestyle Travel YouTube (Please check out our YouTube Channel for travel videos)
If you are still reading, perhaps you want to watch the video from my YouTube channel from the Western Mediterranean Cruise below…
You May Also Like
April 30, 2020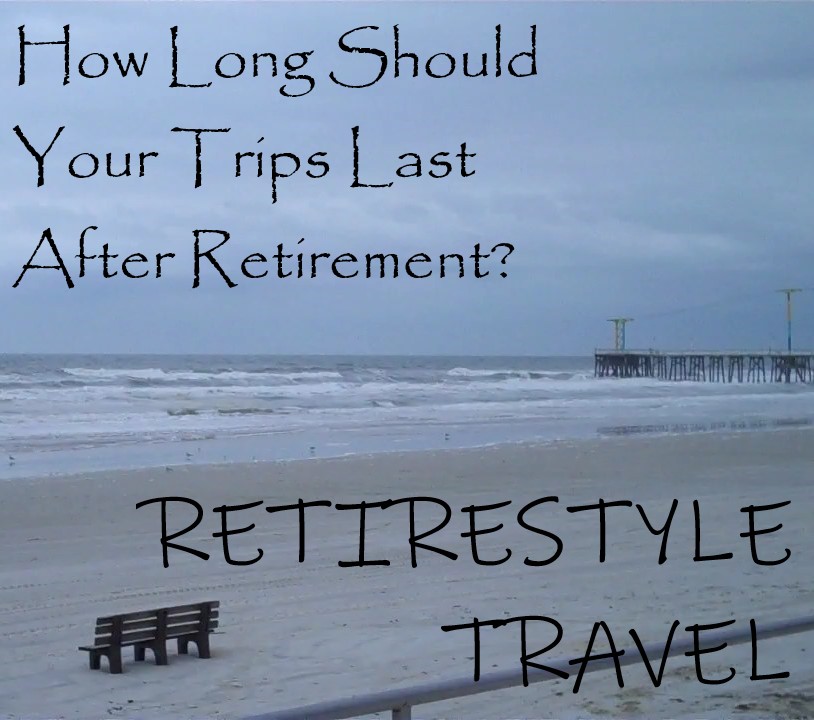 March 19, 2020