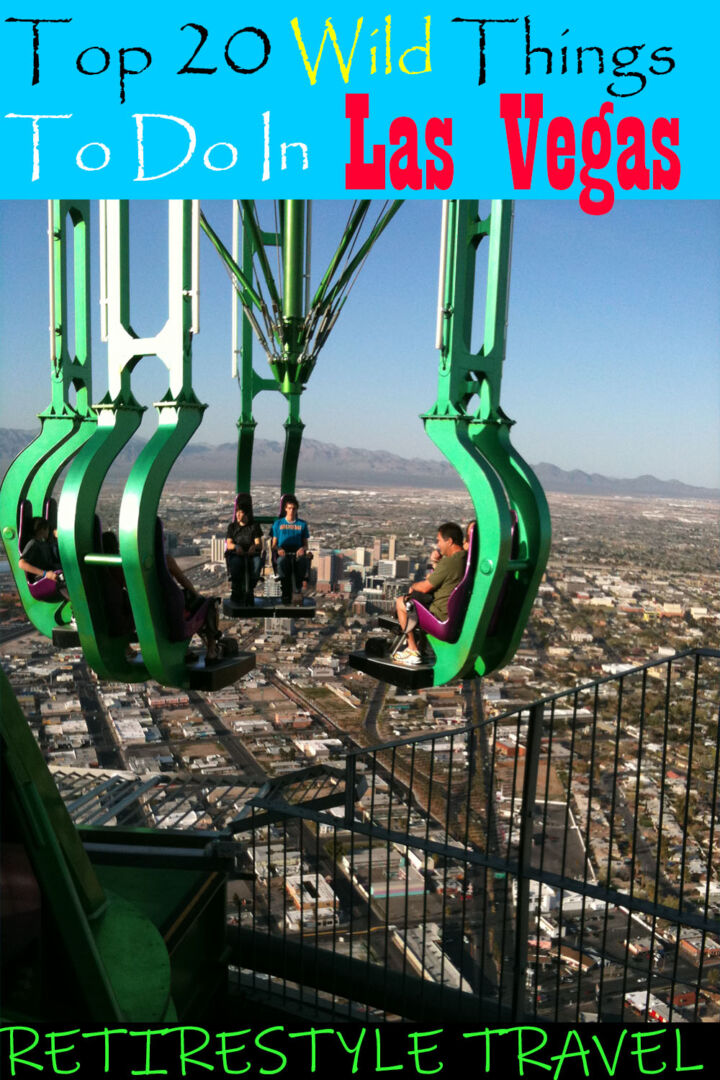 Top 20 wild things for thrill-seekers to do in Las Vegas (Vegas Hacks)
March 24, 2020
Top 20 wild things for thrill-seekers to do in Las Vegas in 2020 (Vegas Hacks): 
1. Shoot zombies with Airsoft guns at Apocalypse Vegas, a simulated zombie apocalypse. It is super intense and feels real because you are trained and led by real special ops veterans.
2. Shoot targets with exotic weapons like machine guns, rifles, and handguns at a gun range. There are several shooting ranges on or very near the Strip, including:
a.       Las Vegas Shooting Center.
b.       Machine Guns Las Vegas.
c.       Strip Gun Club.
d.       Top Shot Las Vegas.
3. Hyper-realistic, location-based Virtual Reality makes you feel like you are in another world. Try:
a.       Nomadix at Area15.
b.       The Void at Venetian.
c.       VR Adventures at LINQ Promenade.
d.       Zero Latency at MGM Grand.
4. Put the pedal to the metal in race cars and exotic luxury sportscars at racetracks like:
a.       Dream Racing.
b.       Exotics Racing.
c.       NASCAR Racing Experience.
d.       Richard Petty Driving Experience.
5. Take in a gentlemen's club or burlesque show. There are too many to mention and they are easy to find. Even the casinos on the Las Vegas Strip have burlesque shows. There are no strip clubs on the Las Vegas Strip, but some strip clubs offer free limousine transportation from hotels on the Strip. TIP: If you go to a strip club, pay with cash and leave your wallet in the safe in your hotel room so you don't get scammed.  BONUS TIP: Don't waste your money on the Erotic Heritage Museum, Las Vegas (aka. The Museum of Sex). I have not gone, but I read online that it is not worth the money and it is probably not what you expect.
6. Go see Absinthe, which is a show with adult-themed carnival acts & raunchy comedy under a tent at Caesar's Palace. Absinthe is highly recommended by several of my friends. However, you may prefer Zumanity, which is Cirque du Soleil's sexiest show.
7. Day Clubs are for relaxing, suntanning, swimming, drinking, and partying during the day with sexy people. Some of the most famous dayclubs include:
a.       Drai's Beachclub at Flamingo/Cromwell.
b.       Encore Beach Club at Wynn.
c.       Marquee Dayclub at Cosmopolitan.
d.       TAO Beach Dayclub at Venetian.
e.       Wet Republic Ultra Pool at MGM Grand.
8. Night Clubs will be packed with gorgeous people dancing, loud music, and sometimes world-famous DJs. Go early to avoid the lineups and ask your concierge (or even promotes wandering the Strip) for free VIP access. Drinks are expensive – typically around $20 each. Don't expect a seat because, at most clubs, only people with bottle service get tables with a minimum charge in the hundreds of dollars. Some of the most popular nightclubs include:
a.       1 Of A Kind at Mirage.
b.       Marquee Nightclub and Bond Lounge at Cosmopolitan.
c.       Drai's Nightclub at the Cromwell.
d.       Hakkasan Nightclub at MGM Grand.
e.       JEWEL Nightclub at ARIA.
f.        OMNIA at Caesar's Palace.
g.       TAO Nightclub at Venetian.
h.       XS Nightclub at Encore at Wynn (one of the most expensive nightclubs ever built and popular with a slightly older crowd).
9. Over-indulge on alcoholic cocktails, beer & wine at an all-you can drink open bar special (see my separate blog post about this by clicking this link: Las Vegas open bar specials). TIP: If you can still walk afterwards, try the secret, mouth-numbing Verbena (Szechuan flower) drink at the Chandelier Bar at Cosmopolitan.
10. Put on a thick jacket and enjoy a cool beverage served in cup made of ice at one of the many ICEBARs in Las Vegas. Pretty much everything inside, including the furniture, is made of ice.
11. Have a huge hamburger, greasy French fries, and a milkshake with the highest fat content in the world at Heart Attack Grill. They ask you to dress up in a hospital gown and they punish you if you don't eat all your food. Even more shockingly, people who weigh over 350 pounds eat free.
12. Take a helicopter ride over the Las Vegas Strip. The experience is just as exhilarating as the view. Expect to pay over $100 per person. If you want to take it even further, you can also take a helicopter tour over the Grand Canyon. Some of the options include:
a.       5 Star Las Vegas Helicopter Tours.
b.       GC Flight.
c.       Maverick Helicopters.
d.       Papillion's Helicopters.
e.       Sundance Helicopters.
f.        Viator Las Vegas Helicopter Tours.
13. Experience the free-fall of skydiving without the risk at Vegas Indoor Skydiving just off the Strip near Circus Circus.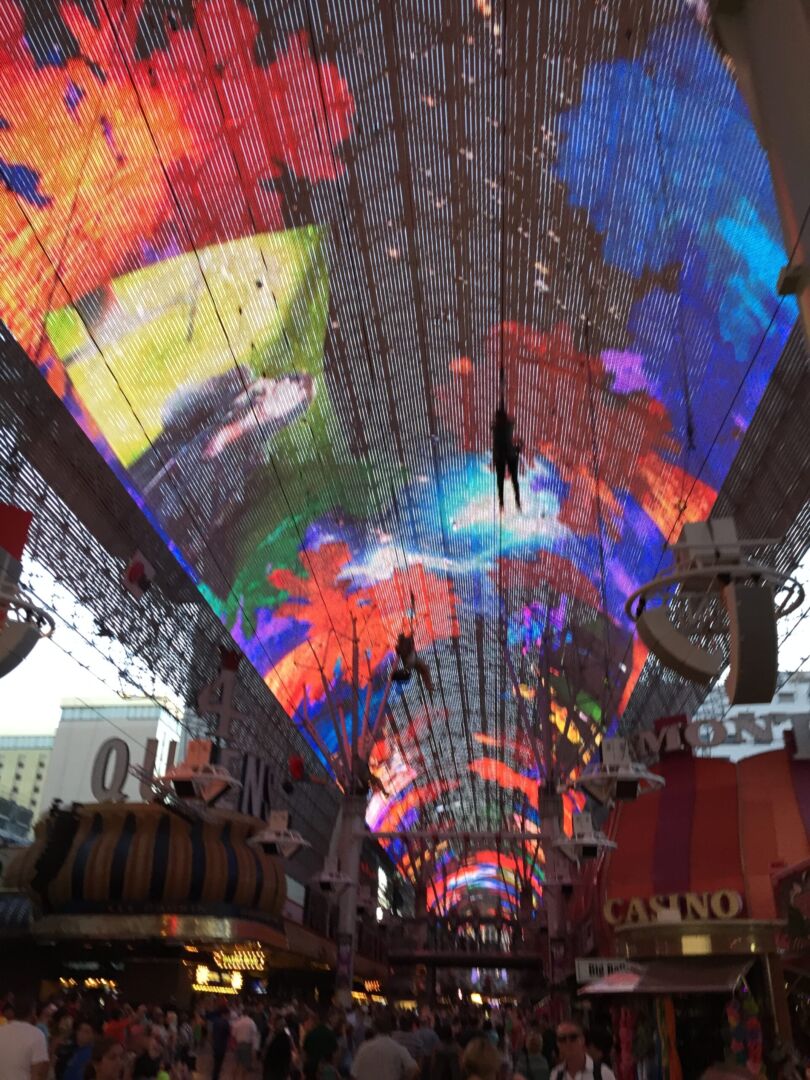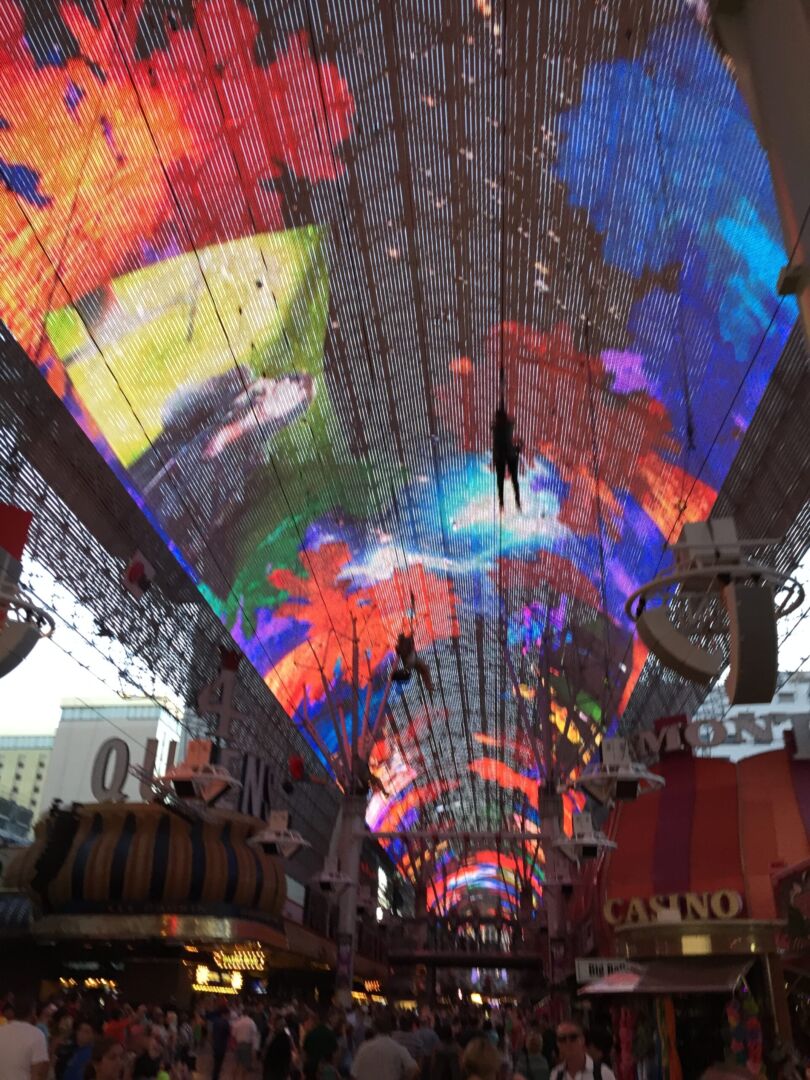 14. Fly like a bird while soaring over crowds of people on one of these zip-lines:
a.       Slotzilla on Fremont.
b.       FlyLINQ in the LINQ Promenade.
c.       Rio Zipline (the tallest and fastest in Las Vegas).
d.       Area 15 has a smaller indoor zip-line called Haley's Comet.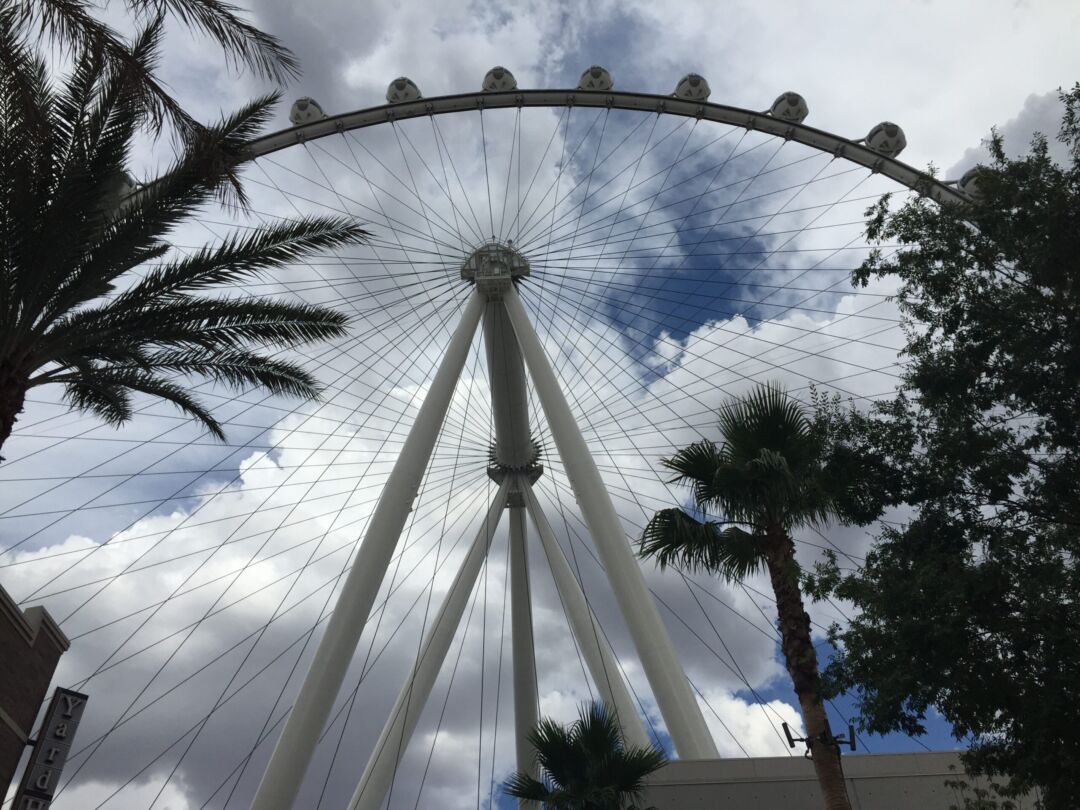 15. Challenge your fear of heights & get great views on the High Roller Observation Wheel, the world's highest at 550 feet tall, in the LINQ Promenade. Upgrade to an open bar to make it more extreme, but be forewarned that the pods don't have bathrooms.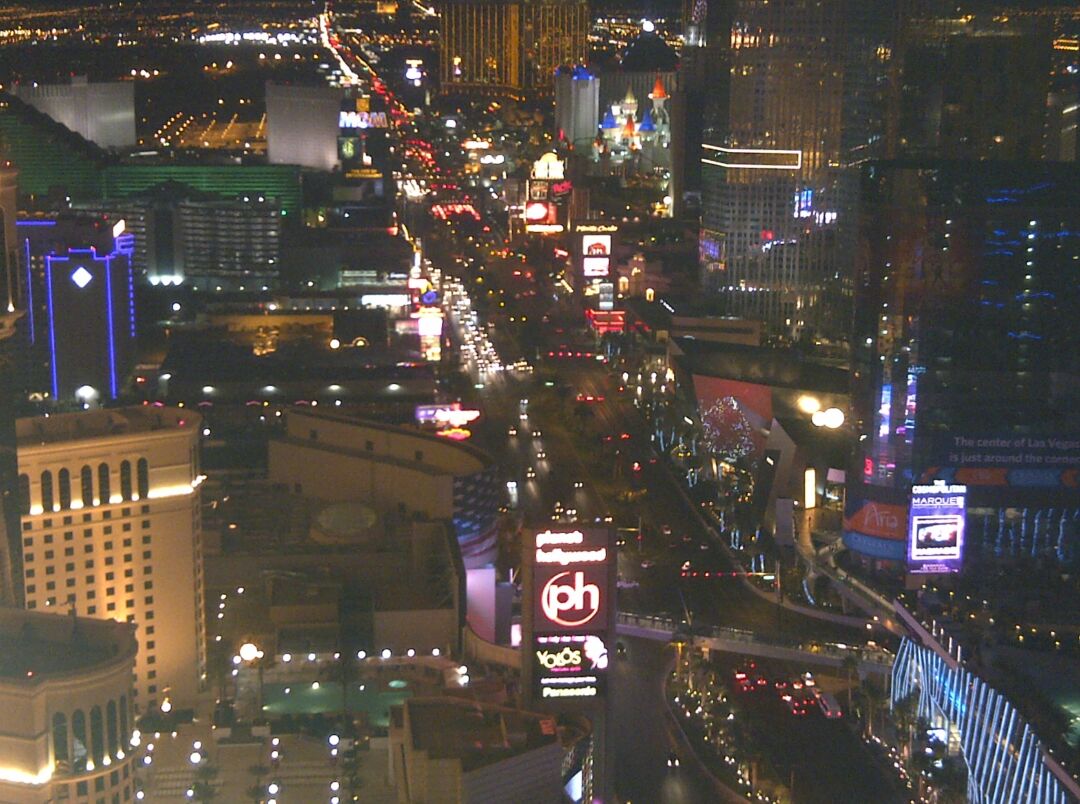 16. Catch breathtaking views of the Las Vegas Strip from the observation deck at the top of the Eiffel Tower at Paris. Don't waste your time going to the observation deck at the Stratosphere because you can't see the Strip from there; the view is obstructed by the Wynn and a few other tall buildings.
17. Scream at the top of your lungs on thrill rides at the following places (this is my kind of fun):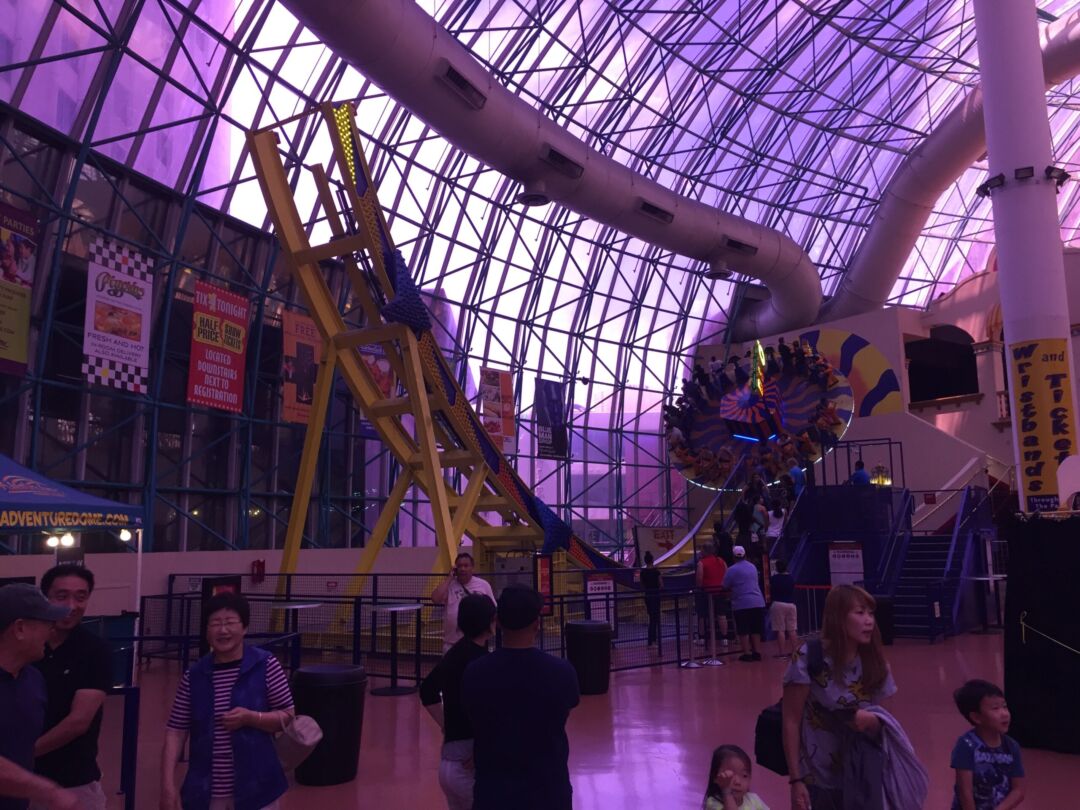 a.       Adventuredome indoor amusement park at Circus Circus has many thrill rides, including a drop tower and roller coaster with loop-de-loops.
b.       The Stratosphere Hotel has rides at the Top Of The Tower, including X-scream roller-coaster, Big Shot (the world's highest drop tower), SkyJump controlled free fall from the top & Insanity-The Ride. I regret that I didn't get to ride the old roller coaster that used to go around the top of the tower before they removed it.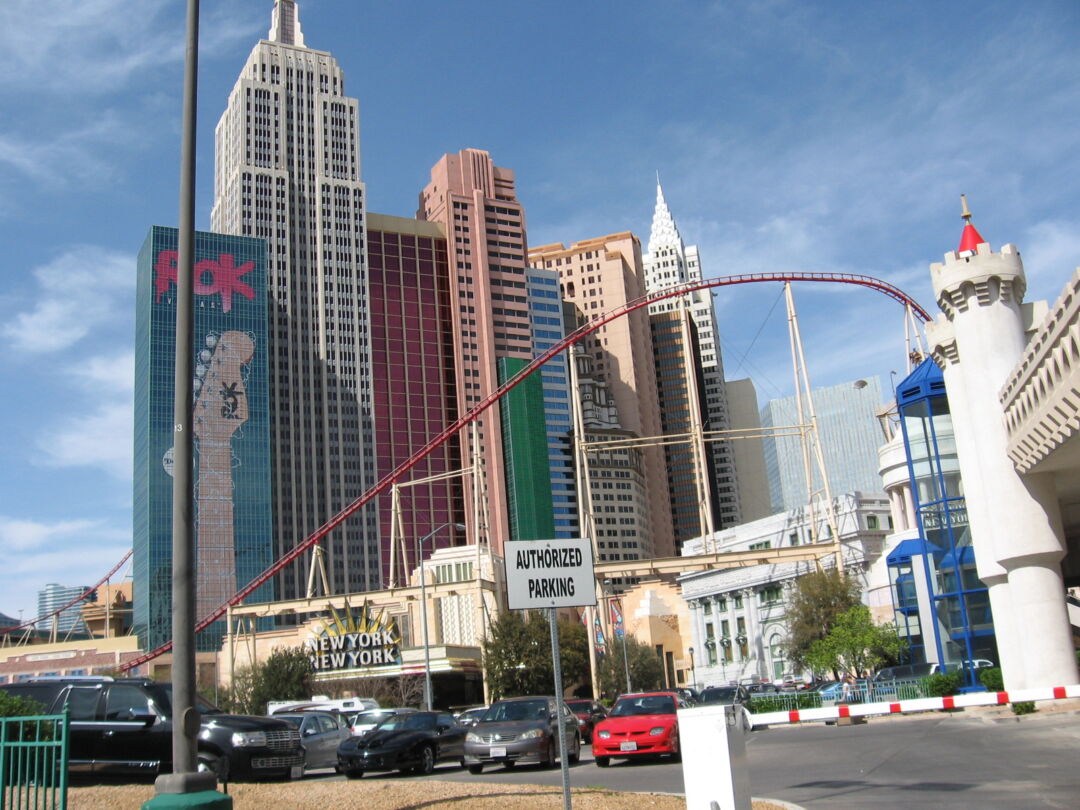 c.       New York, New York Hotel has the Manhattan Express Big Apple Roller Coaster, which goes outside and has a few loop-de-loops. You can also ride the coaster with a virtual reality headset on, which totally changes the experience. In the simulation, a space ship was dragging me in the sky through all of the Vegas landmarks. It is wilder than it looks. The first time I rode it, 2 university-age young men threw up when the ride ended. I am glad they waited until the end because I was sitting behind them and it could have gotten messy.
18. Slide down a transparent waterslide that goes through a shark tank at Golden Nugget.
19. Ride the waves and probably wipe out on the FlowRider Surf Simulator at Planet Hollywood.
20. If you are on a longer trip and you have kids (or if you are a kid at heart), Wet 'n' Wild Waterpark, which is 30 minutes from the Strip, is a nice activity on a hot day. You'll find many waterslides and activities to satisfy all tastes.
BONUS TIP – Zak Bagans' The Haunted Museum in downtown Las Vegas has been voted the best haunted attraction in America, so go get scared if that is your kind of fun.
Many of the suggestions above are definitely not family friendly.
I hope you find something exciting above that will get your adrenaline flowing.
Click here for a short video walk-through of Fremont Street and at the end you will see people riding the Slotzilla zip line overhead.
Did I miss anything? If so, please comment.
Happy Travels,
Kev & Tina
P.S. Here are links to our social media accounts, in case you want to connect that way:
Retirestyle Travel Instagram
Kevin's LinkedIn
Retirestyle Travel Facebook Page
Kevin's Pinterest
Retirestyle Travel TikTok
Retirestyle Travel Twitter
Retirestyle Travel YouTube (Please check out our YouTube Channel for travel videos)
You May Also Like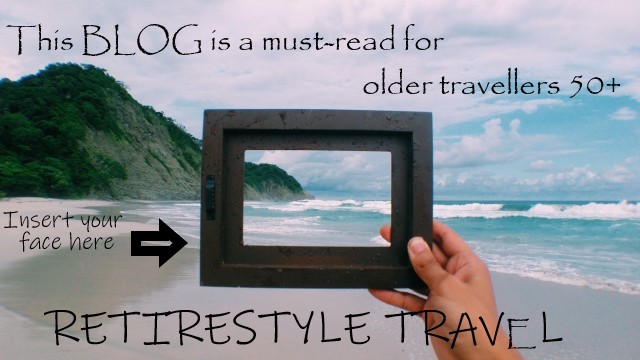 February 25, 2020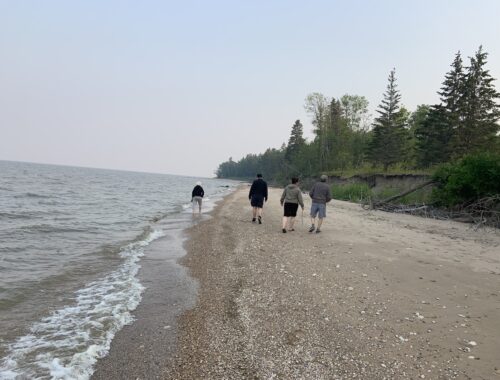 April 10, 2020