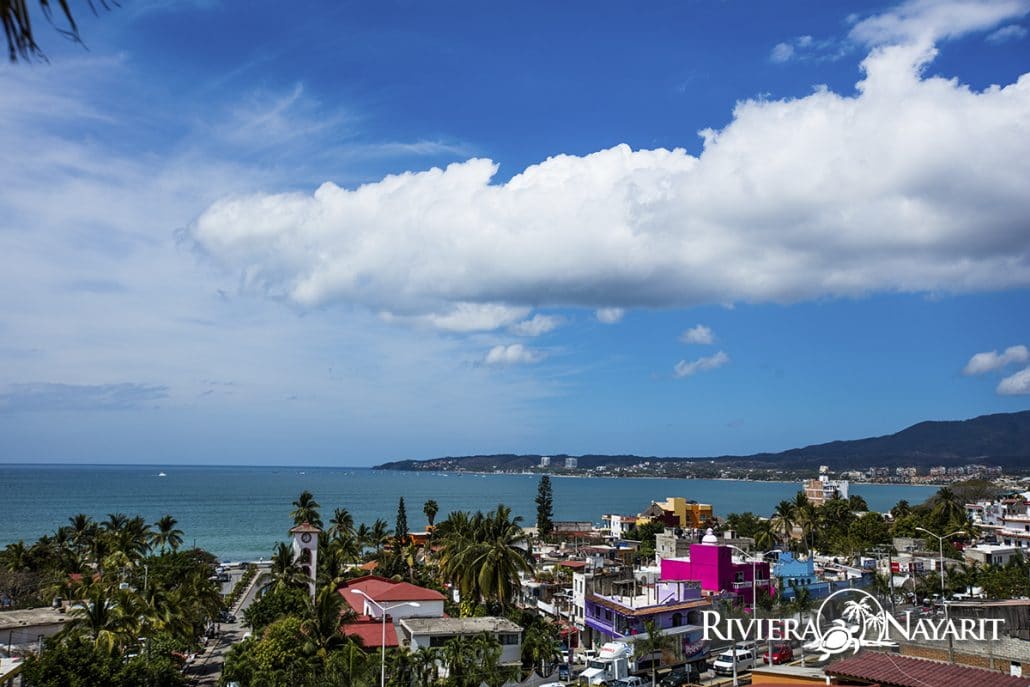 Riviera Nayarit, Mexico – Things to do & places to go (including best beaches)
February 25, 2020
Things to do & places to go in Riviera Nayarit, Mexico (including the best beaches near Puerto Vallarta):
We were supposed to go to Riviera Nayarit, Mexico in April 2020 and planned to take lots of great pictures and videos to share with you.  Unfortunately, that trip was cancelled due to the global pandemic.
For now, I am sharing what my research has found regarding places to go and things to do there.
Riviera Nayarit is a 200-mile stretch of coastline on the Pacific coast of Mexico that prides itself on maintaining a unique, authentic Mexican culture and ambiance. Further north has less development and people.
Here are some of the areas of Riviera Nayarit that can be explored if you have time (in alphabetical order):
Banderas Bay
– 68 kilometers of coastline from Punta Mita in the north to Cabo Corrientes in the south.
Bucerias (just north of Nuevo Vallarta)
– A beach town with a town square with restaurants, art galleries, a beach & a water park.
– Bucerias Art Walk
– Santuario de Cocodrilos El Cora
– El Buzo de Bucerias (Town Square)
– Mercado de Bucerias
– Mega Comercial Mexicana – Like a Mexican Wal-Mart supermarket that accepts Visa
– Los Arroyos Verdes is a resort that sells day passes to non-guests
– Wibit Mex – The best ocean water park in Mexico. Diving cliffs, inflatable mountains to climb, swings, ropes, bounce launch pads, spinner, & huge trampoline.
– Incanto Casino
– La Takeria – Try the tacos, hot sauce, horchata (almond milk), and chocolate flan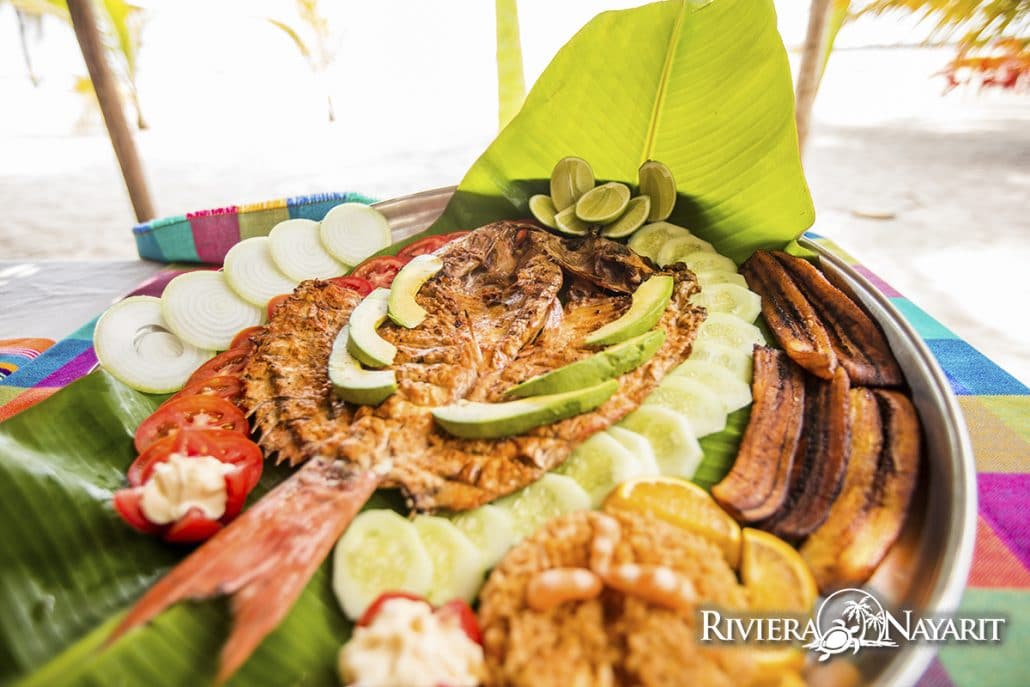 Cabo Corrientes
– Vallarta Botanical Gardens
– Playa Las Animas beach and adventure park (with rope course and zip-lining)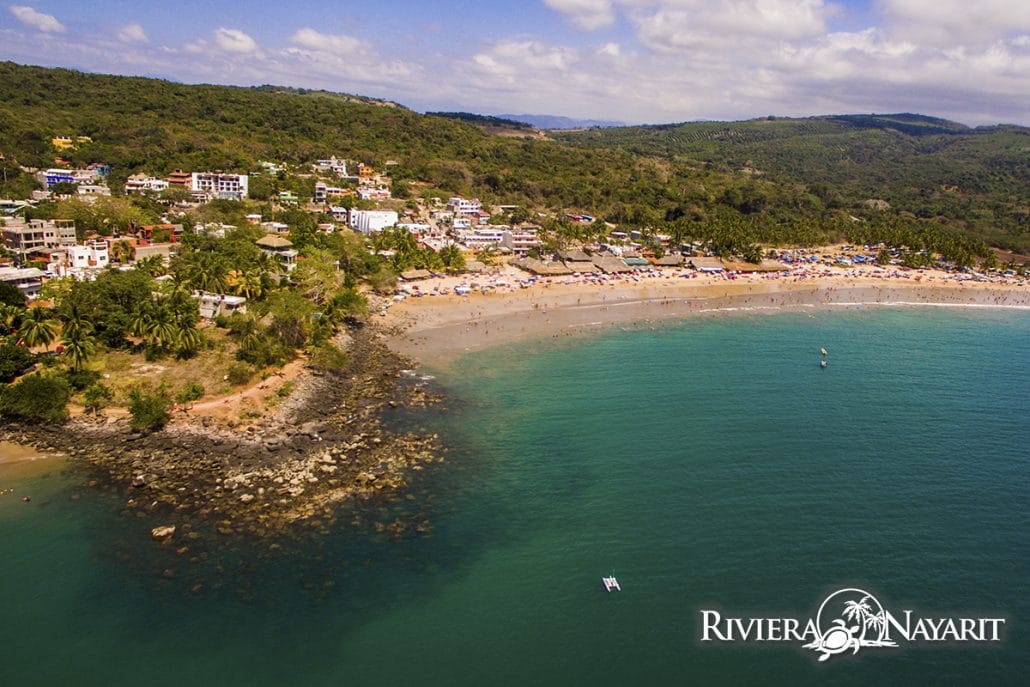 Chacala
– Altavista Petroglyph Complex
– Playa Chacala
El Cora
– Salto del Cora Waterfall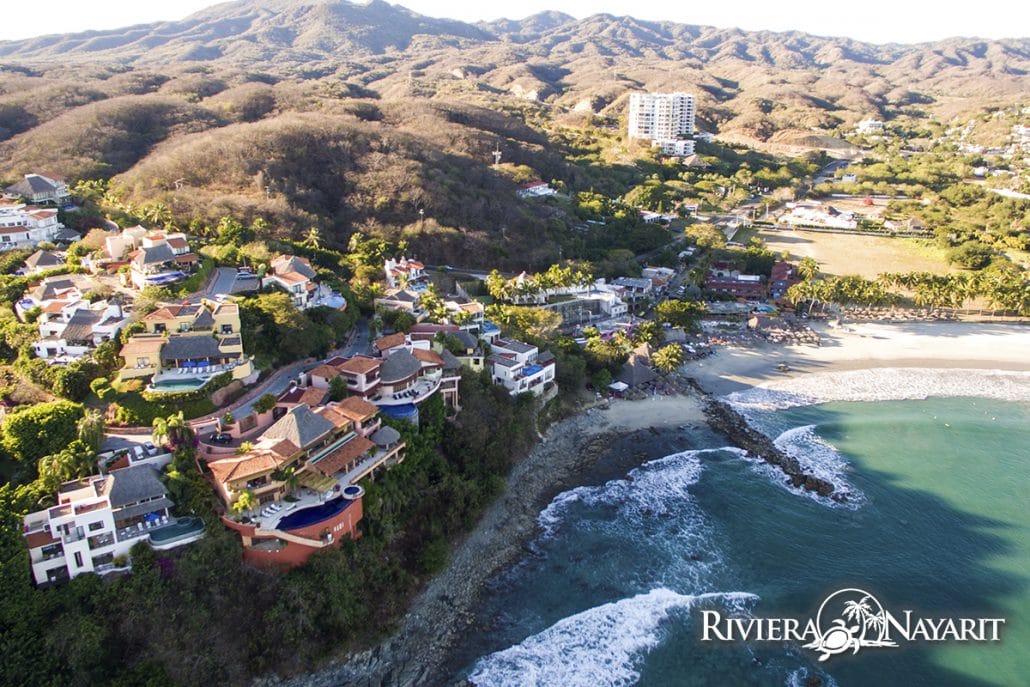 La Cruz de Huanacaxtle
– Huge marina.
– La Cruz Market (artisan market, farmer's market, & fish market).
– Destiladeras Beach is one of the best beaches (250 pesos for a palapa with 2 loungers all day).
– Museo del Tequila y el Mariachi
Las Varas
– Hike among ancient Petroglyphs to the Sacred Pools of Alta Vista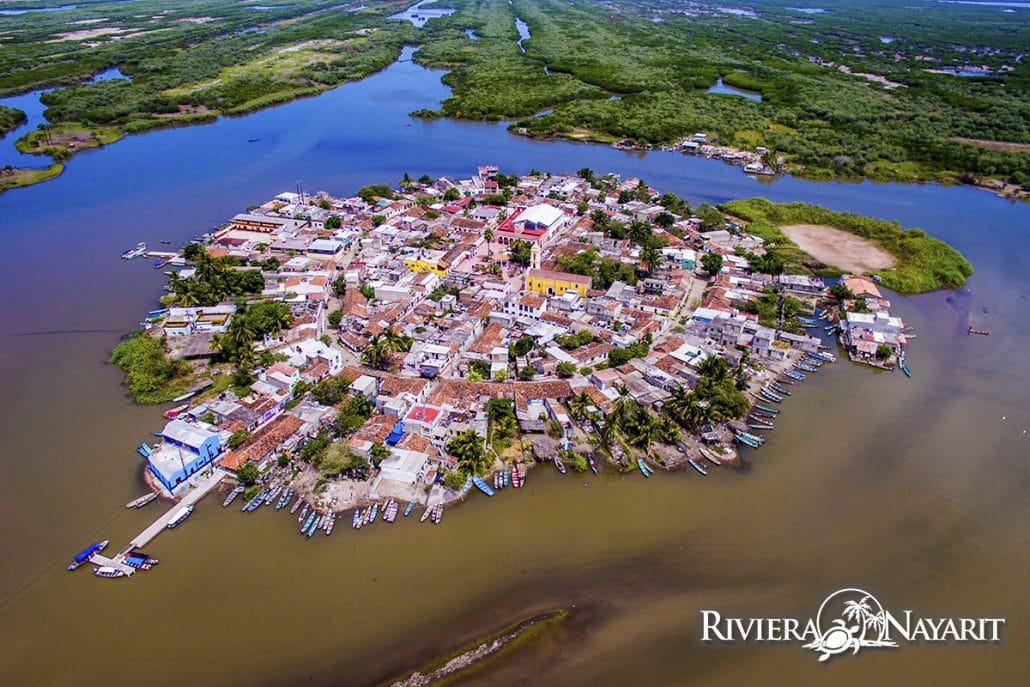 Mexcaltitán
– a tiny town in northern Nayarit that is surrounded by water and only reachable by boat.
– During the rainy season (July – September), the streets flood and residents glide through by boat, earning this town the nickname "the Venice of Mexico".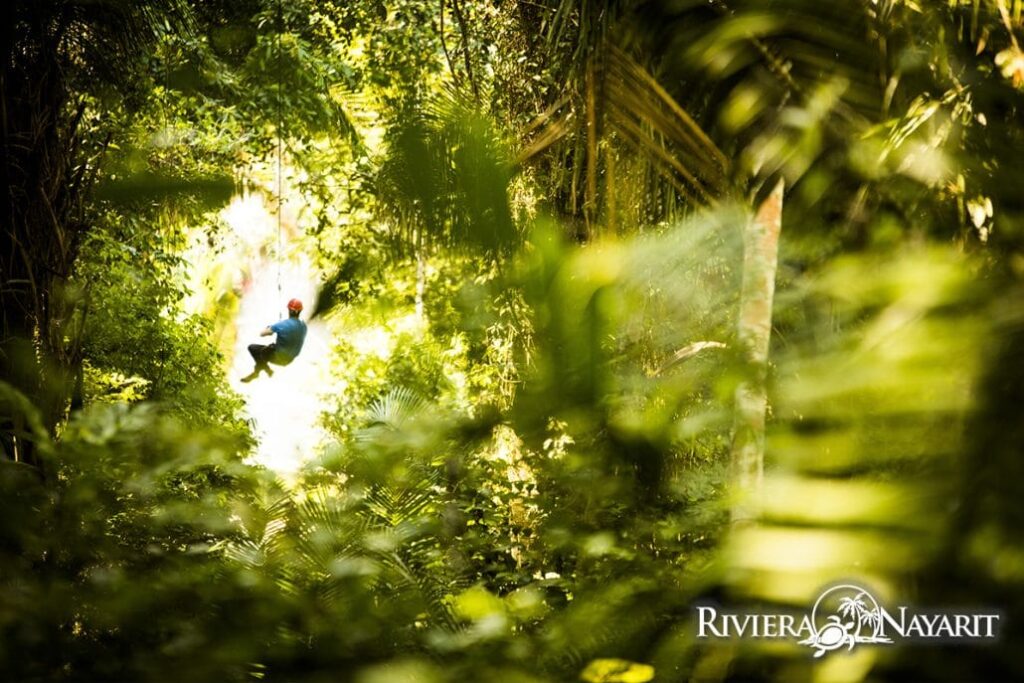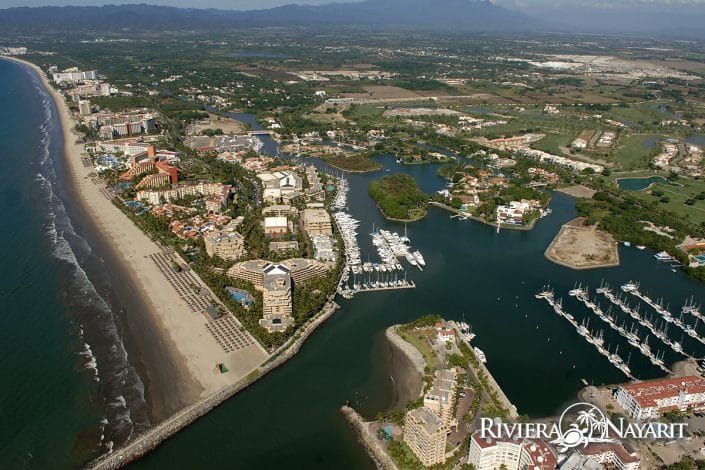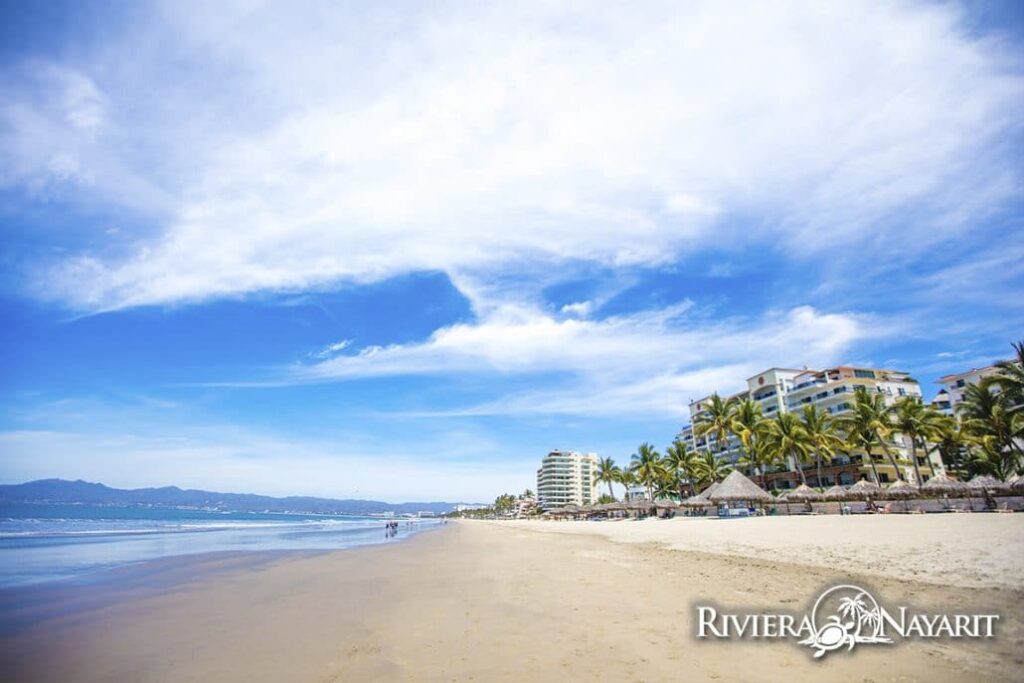 Nuevo Vallarta
– Marina Nuevo Vallarta
– Nuevo Vallarta Beach
– Vallarta Adventures— tours to a Canopy & Zipline Adventure Park 45 miles northeast
– Aquaventuras Park & Dolphin Discovery (see dolphin show and swim with dolphins)
– Splash Water Park – Water park with dolphin and sea lion shows
– Whale watching cruises from December to March
– Riviera Farmer's Market
– Yelapa y Mahauitas Playa
– Sabal Playa Beach Club
– The best reviewed hotels on TripAdvisor include: Grand Velas, Grand Luxxe, Grand Bliss, Grand Mayan, Marival Distinct Luxury Residences, Mayan Palace at Vidanta, Villa La Estancia Beach Resort, Hard Rock Hotel, Villa Del Palmar Flamingos, Samba Vallarta, Dreams Villamagna, Hotel Riu Palace Pacifico, and Sea Garden at Vidanta.
Puerto Vallarta
– Malecon & Old Vallarta (El Centro) —a seaside walkway that features a number of contemporary sculptures (including Caballito de Mar Sea Horse statue), shops, art galleries, restaurants and bars, and live theatre. Olas Altas Farmers Market on Saturday from 9:30-2.
– Plaza de Armas – town square with a bandstand across from the Church of Our Lady of Guadalupe.
– Las Isla Cuale Municipal Market – island with continuous line of open-air stalls selling souvenirs.
– Los Muertos Beach & Pier
– Zona Romantica – cobblestone streets with quaint bakeries, cafes plus many restaurants & art galleries. Act II Entertainment has 4 different live shows each night. Galleria Dante sells unique art and sculptures.
– El Salado Crocodile Sanctuary. During the hatching season from June through November each year, visitors can watch as baby turtles hatch from their shells and make their way to the ocean (or release the turtles).
– Islas Marietas boat tour has a secluded beach and the best snorkeling. Access to the islands themselves is very limited, but at low tide you may be able to bathe at the "Hidden Beach", a spectacular collapsed sea cave.
– Los Arcos boat tour has unique swimming and snorkeling
– Fiestas: La Iguana Fiesta (dancers, a Mariachi band, rope twirling, and a dancing horse) on Thursdays & Sundays, Fiesta in the Mountains, Fiesta in El Rancho, Fiesta on the Sea, Sheraton Fiesta on Thursdays
– Night clubs: Senior Frog's, La Vaquita, La Santa, Mandala, Zoo (all have open bar for $60).
– Dinner Under the Sea by Pirates of the Bay – Night cruise on an authentic galleon ship with a pirate Show, contests and activities, live music show, fireworks & funny activities with Open Bar.
– Savia, Rhythms of the Night excursion by Vallarta Adventures takes you on a sunset cruise, then down a path lit with 4,000 candles to have dinner and see The Legend of the Five Suns show (directed by one of the founders of Cirque du Soleil).
– Witness a Charreria, a festive rodeo, which is Mexico's national sport.
– Bean to Bar Chocolate Workshop by ChocoMuseo Puerto Vallarta. Learn the history of chocolate & the chocolate making process. Make 3 traditional chocolate drinks & your own chocolates.
– Los Muertos Brewing is PV's first micro-brewery – try a flight of local beers.
– Rancho Verano Distileria de Tequila – tequila tastings. Also try Raicilla & Mezcal.
– Café des Artistes is a popular, upscale restaurant.
– Chicabal is a unique upscale day club and night club with loud music.
– From November to May there's a weekend farmers' market at Lázaro Cárdenas Park
– Marina Vallarta – planned community with boutiques and upscale restaurants. Farmer's market on Thursdays from November to April. Championship golf course.
– La Isla Puerto Vallarta – high-end, luxury shopping village (mall) inspired by Venice, Italy. It has a VIP movie theatre & free outdoor entertainment and is expected to include a casino & nightclub.
– The Museo Naval. Puerto Vallarta.
– Casa Kimberley is the former home of Elizabeth Taylor that is across from a home formerly owned by Richard Burton. This couple helped put PV on the map.
– The best reviewed hotels on TripAdvisor include: Hotel Playa Fiesta, Hotel Mousai, Casa Karma, Casa Velas, Velas Vallarta, Casa Cupula, Villa Premiere Boutique Hotel, Sunset Plaza Beach Resort, Secrets Vallarta Bay, Vallarta Shores, Marriott Puerto Vallarta, Now Amber Puerto Vallarta, Grand Miramar All Luxury Suites, Grand Fiesta Americana, Hyatt Ziva, Pinnacle Resorts 220, Garza Blanca Resort, & Buganvilias Vacation Club.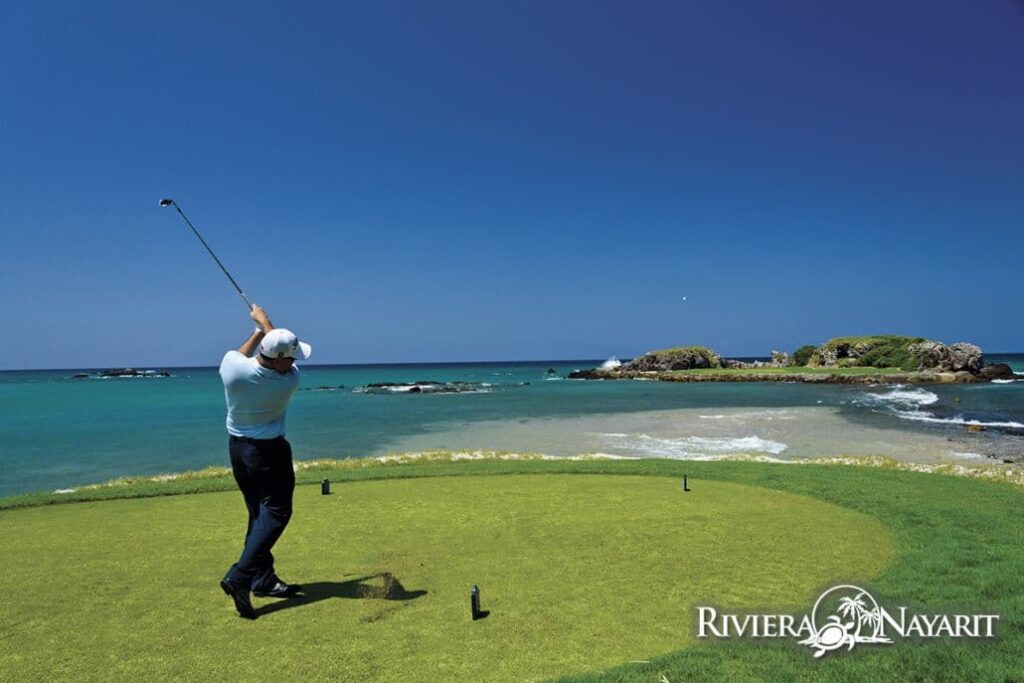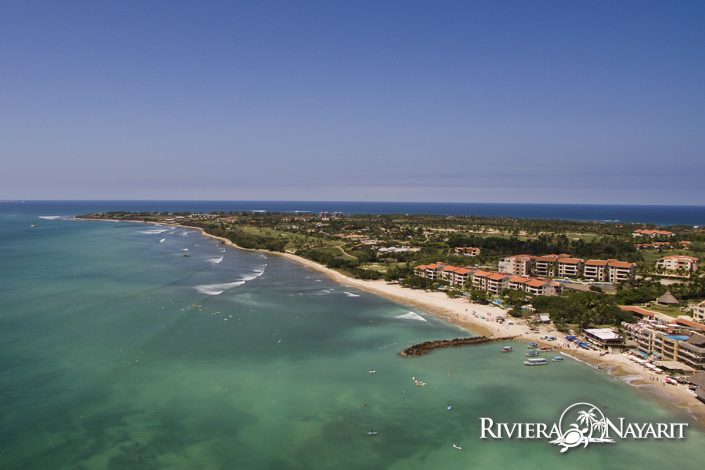 Punta de Mita
– A fishing village and luxury resort area with upscale homes, golf courses, and private beaches
– St. Regis, W Punta de Mita, & Four Seasons (cliffside location) luxury resorts are not all-inclusive.
– Horseback riding in Litibu Beach
– Playa Punta de Mita
– Playa El Anclote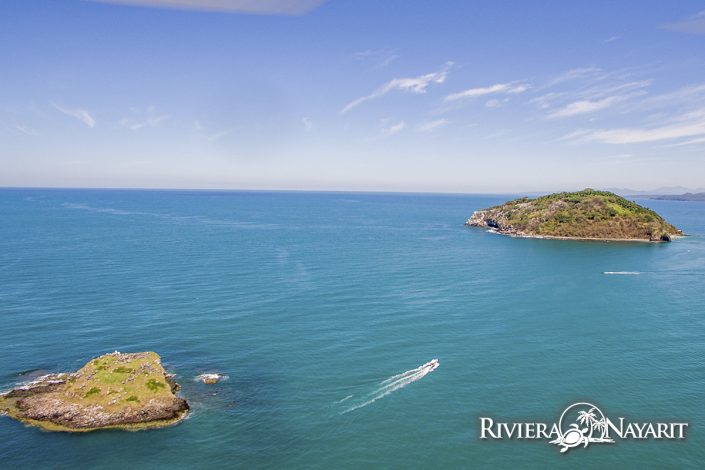 Rincon de Guayabitos
– Aguas Termales De Nuevo Ixtlan – 32 hot spring pools for 40 pesos (restaurant and bathrooms).
– Boat trip to Isla de Coral
– Release sea turtles.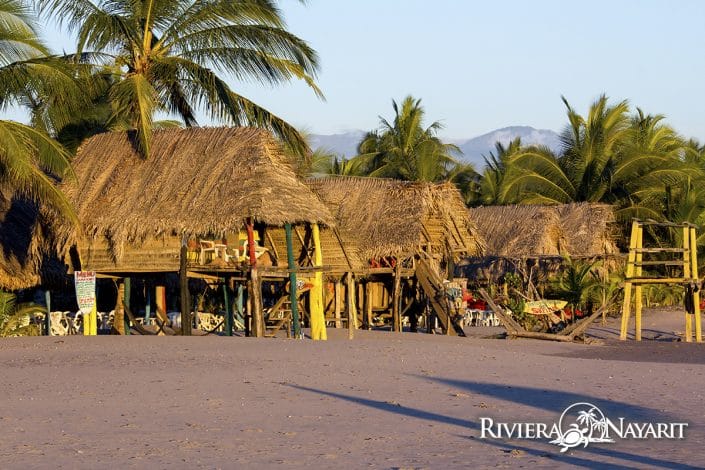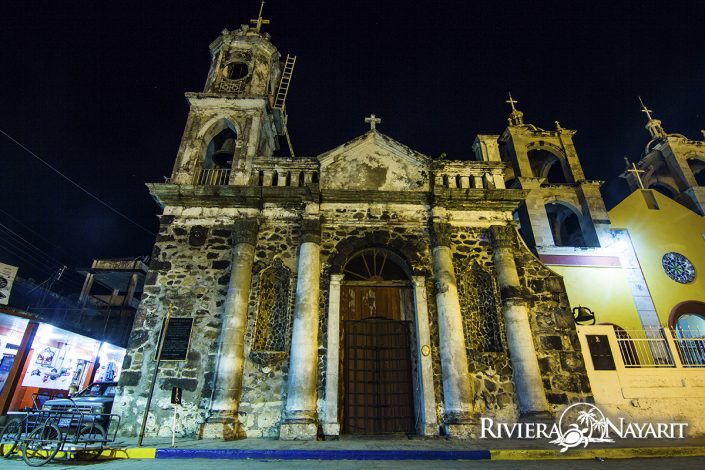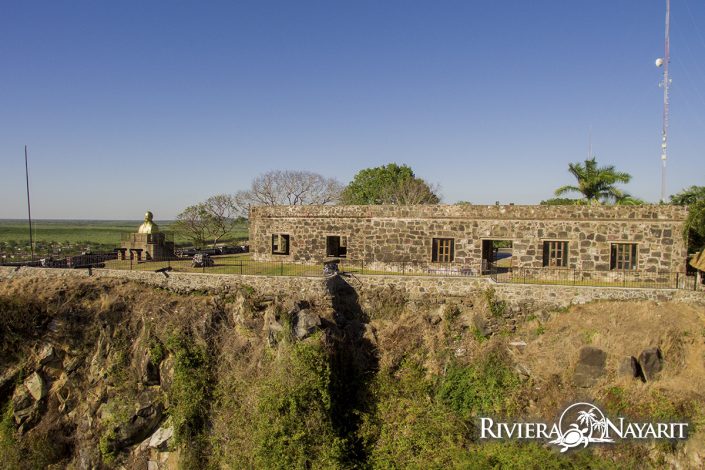 San Blas
– A historic port that is a 4-hour drive (100 km) north of Puerto Vallarta.
– Visit the town square, a colonial church, and a fortress with a panoramic view.
– Our Lady of the Rosary church (Nuestra Senora del Rosario)
– Contaduria – Old fort with a museum and good view
– Museum of Archaeology and History
– Birdwatching & Kiekari Crocodile Farm at the La Tovara National Park.
– El Salto waterfalls & San Blas River
– Matanchen Bay beach – no strong currents, soft sand, and clean
– Playa Las Islitas
– Playa El Borrego
– Villa Hidalgo (10 miles from San Blas) has a nice market, street vendors and a great taco stand.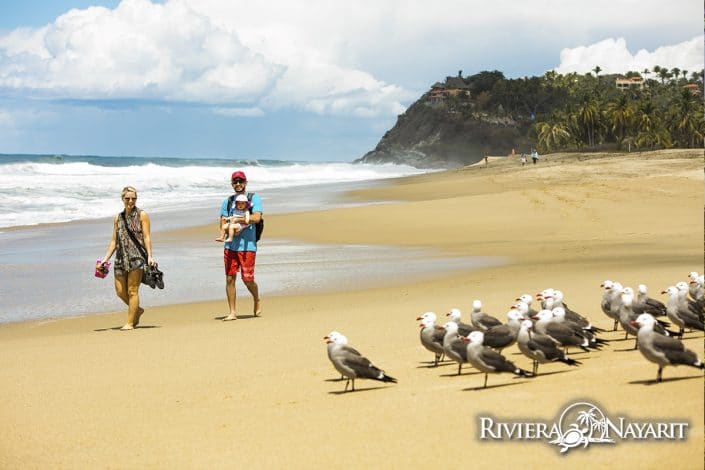 San Pancho (aka "San Fransico")
– Playa San Pancho is a quiet beach near town
– San Pancho also has several good restaurants and is not far from Nuevo Vallarta
– Mercado San Pancho
– Lo de Perla Jungle Garden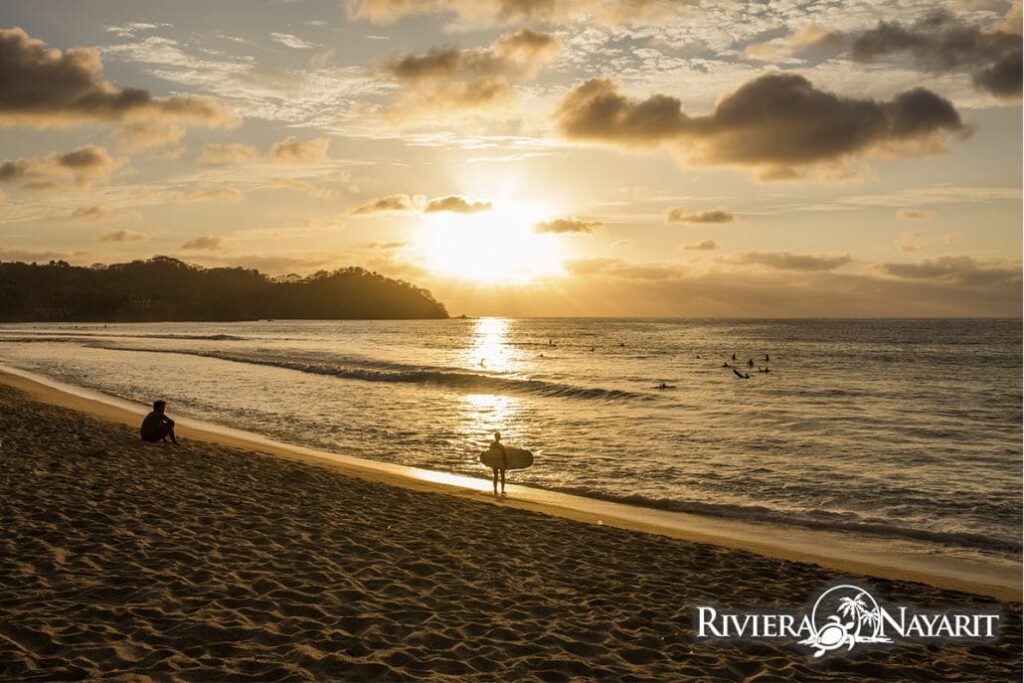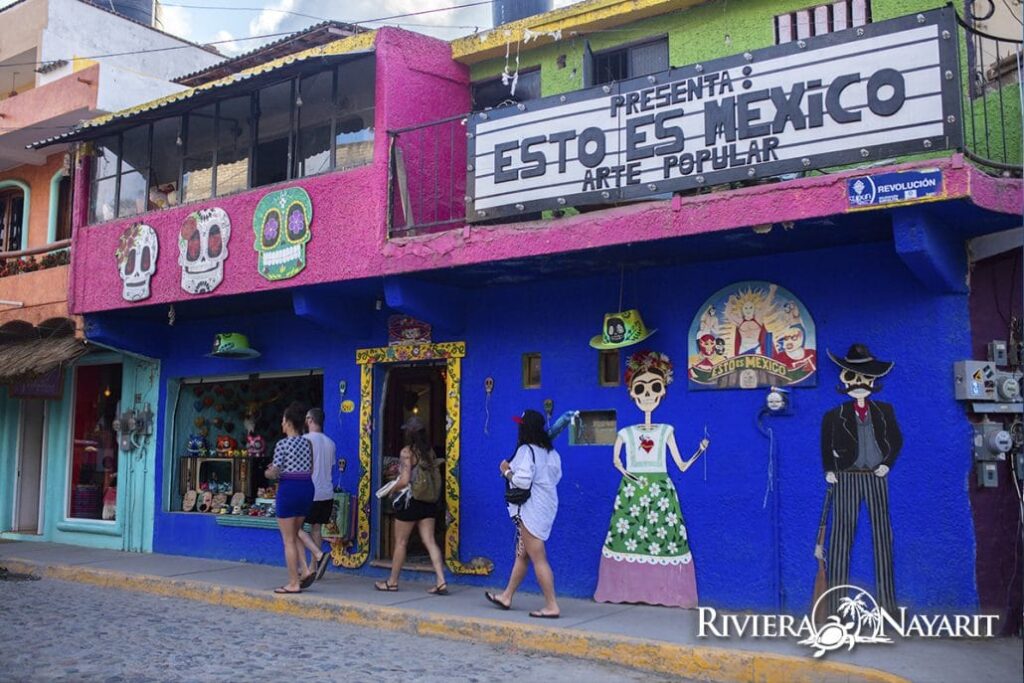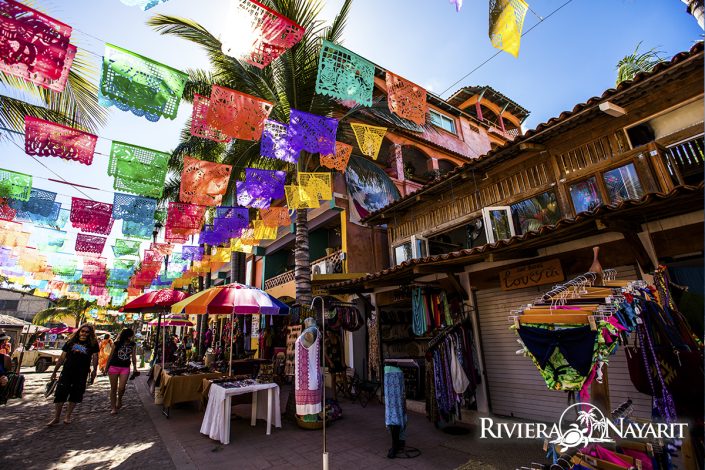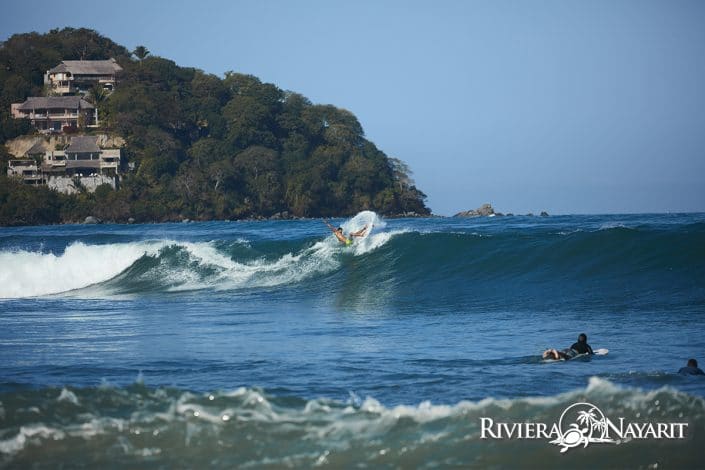 San Sebastian del Oeste
– A historical Magic Town & former mining town popular with locals.
Sayulita
– A Pueblos Magico (Magic Town) that shows the historic culture of Mexico.
– Sayulita Beach is one of Mexico's best surfing beaches.
– Monkey Mountain – hike up for an amazing view (it is steep, so wear good shoes)
– See Huichol (descendants of the Aztec) art (ex. yarn painting) & jewellery
– Beautiful, unique hotels including Villa Iguana Verde, Petit Hotel Hafa, Don Bonito, & Casa Love.
– Playa De Los Muertos Beach is beautiful and quieter than the main beach (short walk to the south)
– Sayulita Farmer's Market (Mercado del Pueblo) – every Friday
– San Pancho Bird Observatory
Yelapa
– Nearby waterfalls and horseback riding
– Fresh-baked coconut pie served right on the beach
Happy Travels,
Kev
P.S. Here are links to our social media accounts, in case you want to connect that way:
Retirestyle Travel Instagram
Kevin's LinkedIn
Retirestyle Travel Facebook Page
Kevin's Pinterest
Retirestyle Travel TikTok
Retirestyle Travel Twitter
Retirestyle Travel YouTube (Please check out our YouTube Channel for travel videos)
You May Also Like
April 30, 2020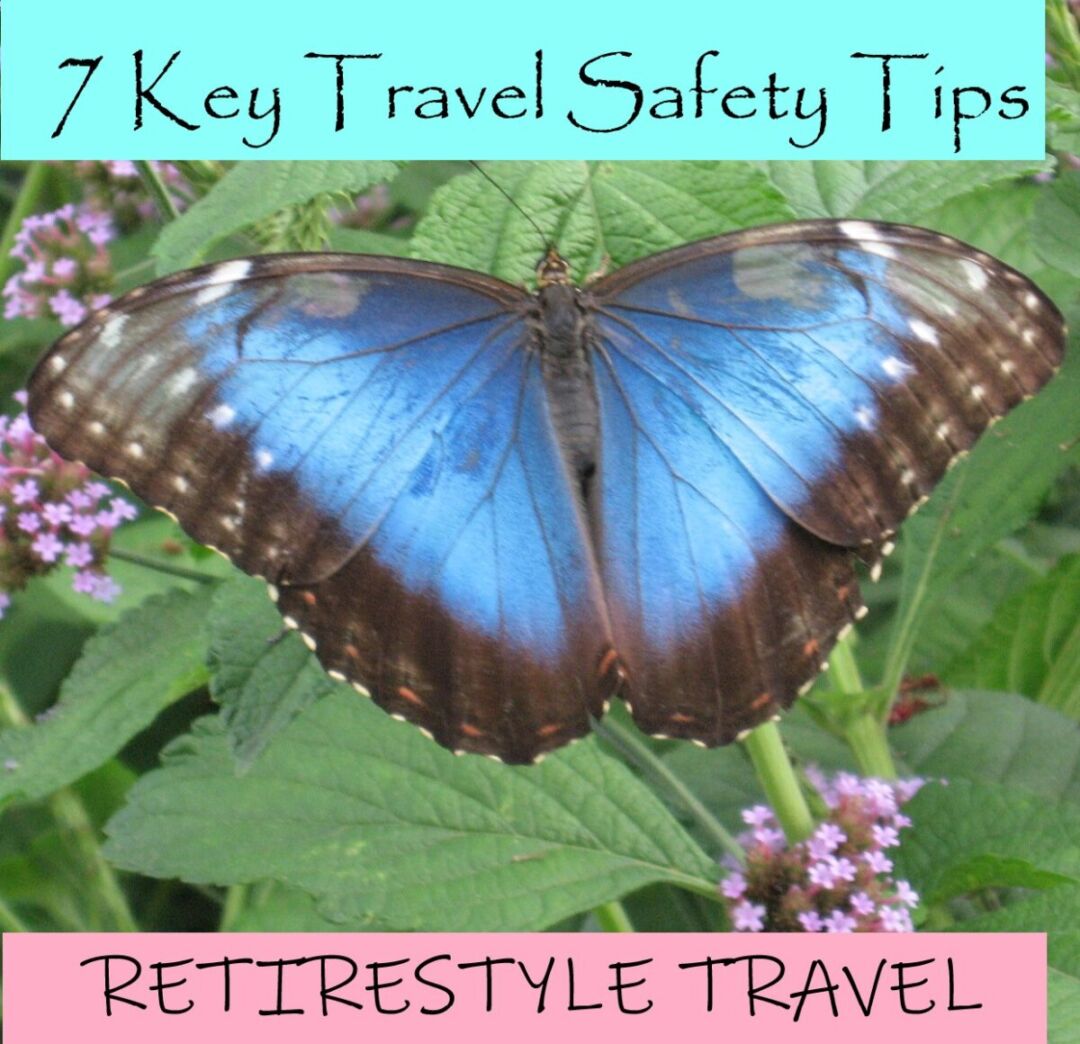 February 25, 2020